As we all know, nowadays airlines do everything they can to squeeze as many seats as possible onto planes, especially when we're talking about short haul configured aircraft of European airlines.
They've been able to make these planes more "efficient" by reducing legroom, making the seats thinner, and eliminating as much galley and bathroom space as possible.
Well, an airline is now facing a situation where they're being forced to block a row of seats on a very efficient plane for a surprising reason.
Lufthansa's A320neo
The A320neo is the most fuel efficient version of the A320, with the "neo" designation standing for "new engine option." Lufthansa has quite a few of these planes in their fleet. Initially they had "only" 180 seats of these planes, but they've been able to squeeze 186 seats onto these planes. Woot, woot, well done, Lufthansa!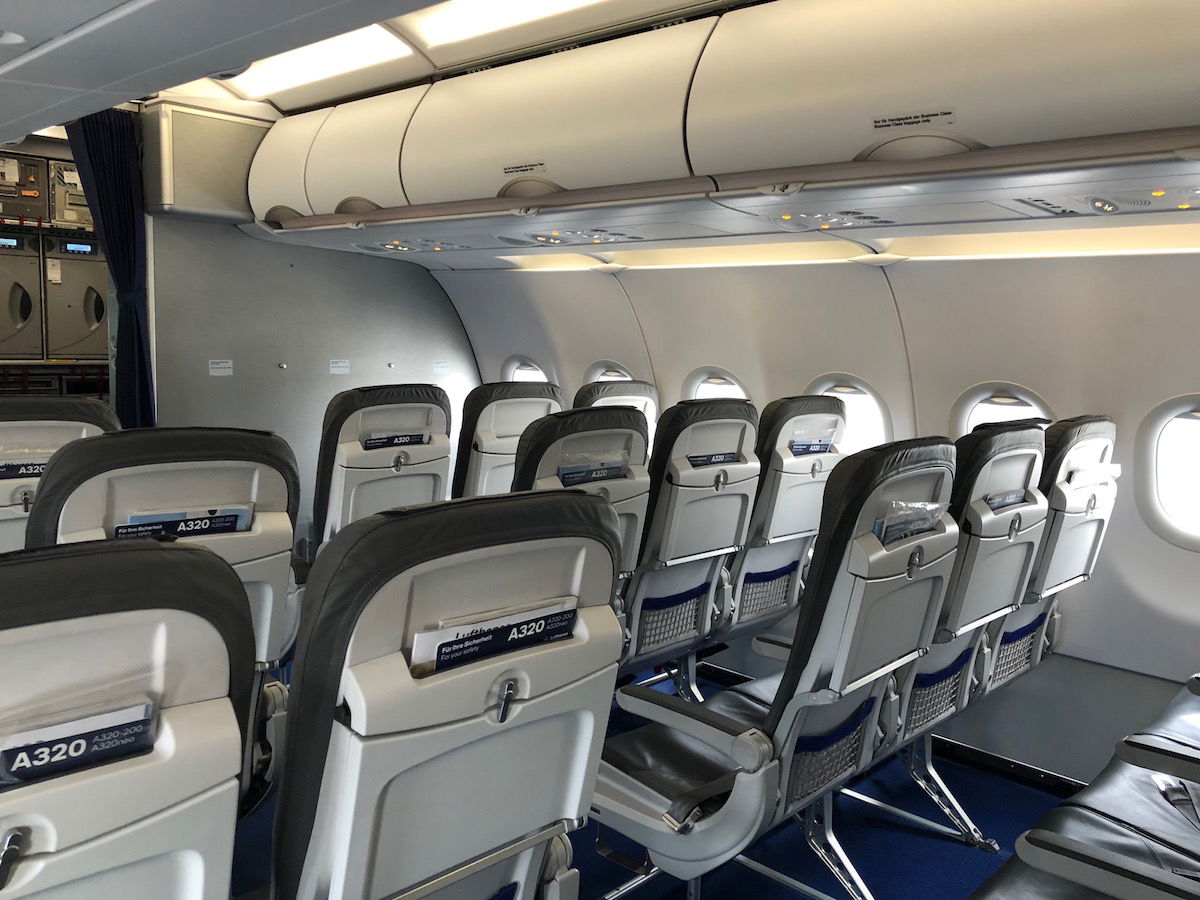 A320neo Center Of Gravity Issues
While the airline might be proud of how many seats they've squeezed onto the plane, Simple Flying is reporting that Lufthansa is now blocking the last row of seats on A320neos due to center of gravity concerns. Could a 150,000 pound plane really be thrown off by passengers sitting in the last row? Yes and no.
We all know about the issues that the 737 MAX has had, and while not quite as serious, some issues have also been identified with the A320neo.
The European Union Aviation Safety Agency (EASA) has discovered a problem with the center of gravity of the A320neo. Essentially there's a very narrow set of circumstances under which the A320neo's elevator and aileron computer may not correctly compensate for the situation the plane is facing.
It seems that the most common situation here is when a plane is landing, and if it has to perform a go around. In these situations the elevator and aileron computer should compensate for the center of gravity being slightly off. But it has been discovered that with a center of gravity towards the rear of the aircraft, the computer may not respond correctly.
Now, it's worth knowing that this has never been encountered during operations, but rather was discovered during analysis and laboratory testing.
Still, the EASA has issued an airworthiness directive limiting the aft CG, which is below the previous limit.
Why Is This Specifically Impacting Lufthansa's A320neos?
Interestingly this issue only impacts Lufthansa A320neo aircraft with the new Space Flex cabins. These planes feature an extra row of seats, and the way they're able to squeeze in those extra seats is by more efficiently using every part of the aircraft.
For example, the bathrooms are at the very back of the plane behind the galley, using space that previously wasn't used. Clearly this moves the center of gravity of the plane back a bit.
Bottom Line
Sometimes when you're flying a turboprop or small regional jet they'll ask you to move around for weight & balance, though you wouldn't expect a row of seats would have to be blocked on an A320.
It would appear that Lufthansa will keep this seat blocking in place for the foreseeable future, and not actually reconfigure any planes. It's expected that a software fix will be available sometime next year that fixes this.
Interesting stuff, eh?