If you're a geek like me when it comes to figuring out "systems," one of my guilty pleasures is looking at the upgrade lists for flights. Even if I'm already confirmed in first class or not requesting an upgrade, I always still look at the upgrade list (when it's published), just so I have an extra data point for planning my travel in the future. Heck, for airlines which publish upgrade lists on their website, I sometimes even check the lists for flights I'm not on, just out of curiosity.
The truth is that American upgrade lists aren't generally that long. In my experience there are typically a handful of people on the first class upgrade list for most American flights I take, after first class is checked in full. That might partly have to do with the fact that I mostly fly routes like Tampa to Dallas on Saturdays, and not New York to Dallas on Friday afternoons. The longest upgrade list I've seen on American has been ~35 passengers.
But comparatively I still find upgrade lists on American to be relatively short, which is probably largely a function of Gold & Platinum members having to redeem "stickers" in order to upgrade, so many elite members won't add themselves to the upgrade list, since it's not unlimited complimentary upgrades.
Back in the day I remember seeing 100+ person upgrade lists on United on more than one occasion, though that was usually on San Francisco to Chicago widebody flights on Monday mornings.
This is totally random, but today I was pointed to the longest upgrade list I've ever seen for a 737. Specifically for Alaska's Seattle to Newark flight this morning, which was operated by a 737-900, featuring 165 seats in economy.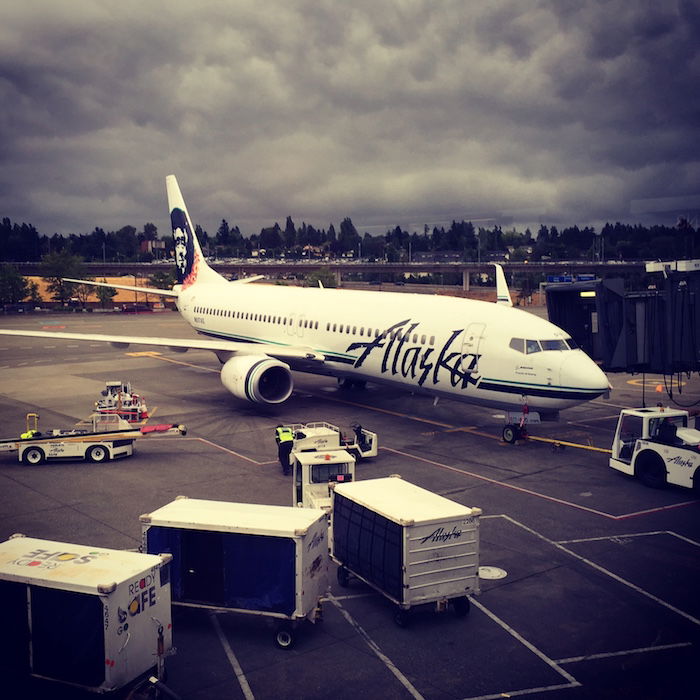 95 of those passengers were on the upgrade list (94 didn't clear)! Yow, that's probably the longest upgrade list I've ever seen for a narrowbody flight on any airline.

Meanwhile the evening flight from Seattle to Newark had 54 people on the list… still a ton, but I suppose comparatively not a lot.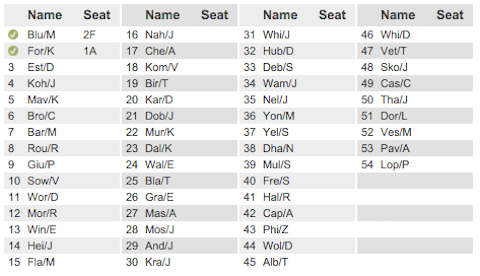 Alaska elites automatically get added to the upgrade waitlist, so that was basically the number of Alaska and Delta elites on the flight.
With that many elites, at some point extra legroom seating will become as elusive as the first class upgrade used to be.
What's the longest upgrade list you've ever seen? Am I the only one who frequently checks upgrade lists out of curiosity?