It's not just airlines which love nickel-and-diming and charging hidden fees. Hotels have been doing the same for years, with "resort fees." This is a practice whereby many resorts charge a daily fee for use of their facilities, like the pool, towels, etc.
I guess it's the hotel equivalent of airlines imposing fuel surcharges. When I pay for an airline ticket, shouldn't the cost of fuel be factored in? Similarly, if I pay to stay at a resort, am I not paying for use of the facilities? That's why people stay at resorts.
Historically these fees have mostly been limited to resorts, and haven't spread to city hotels… well, for the most part.
In late 2012 I wrote about how Le Parker Meridien in New York City added a mandatory "facilities charge." At the time the fee was $10, and included the following:
Wired or Wireless High Speed Internet Access for multi-devices in guestrooms, the lobby, restaurants and the bar.
Unlimited use of gravity fitness Center.
Unlimited use of the penthouse pool.
Unlimited toll free and local calls from your in room phone.
Even if you've never stayed at Le Parker Meridien (now the Parker New York Hotel) you may be familiar with the property, as they were fudging their occupancy numbers to extract more than a million dollars in additional reimbursement from SPG. So they're perhaps not the most SPG-compliant property out there, and have since left the portfolio.
Anyway, I stayed at the Parker New York a couple of nights ago because it was the most convenient hotel for where I needed to be. I love Le Parker Meridien Palm Springs, which is a quirky and cute property.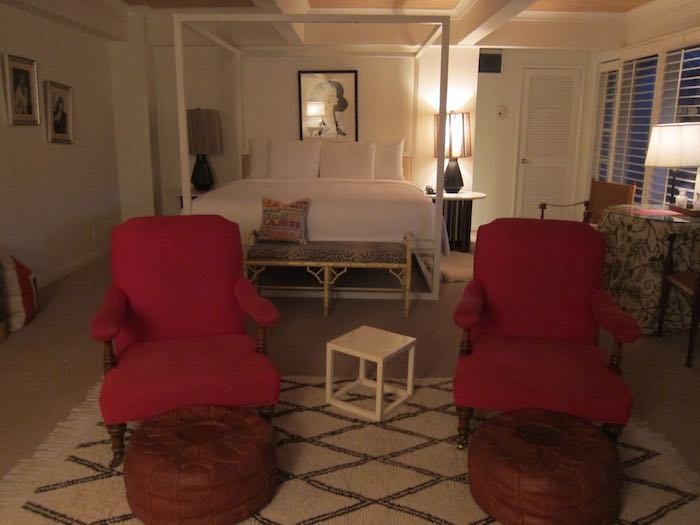 Parker Palm Springs junior suite
Unfortunately its New York sister property was underwhelming, to say the least, with extremely drab decor.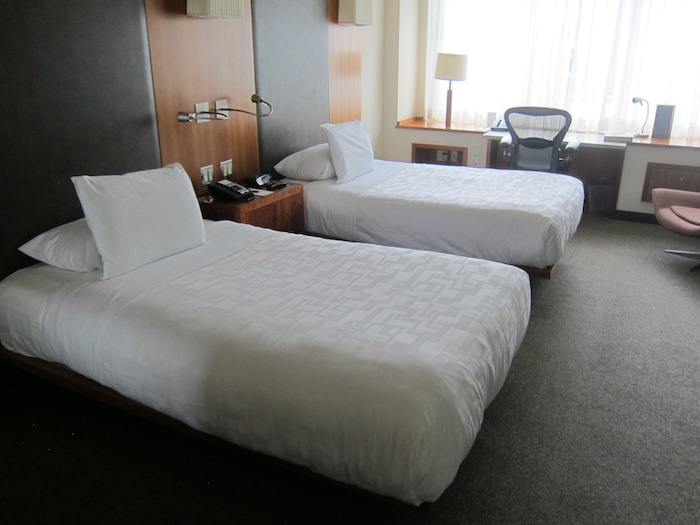 Le Parker Meridien New York guest room
Perhaps the most surprising part to me was that they increased their "facilities charge" from $10 to $15.
The worst part of the increase is that Starwood now includes Wi-Fi for all guests booking through a Starwood channel, so that can't really be thought of as a benefit of the facilities charge for most guests.
So for $15 per night you get access to the gym, pool, and local calls. In fairness, having a pool in a New York City hotel is pretty rare, but I'm guessing most people aren't going to New York to swim, and a vast majority of guests don't use it (I certainly had no interest in using it).
Ironically I actually found the gym the least useful of any New York City hotel I've stayed at. I tried to go to the gym yesterday morning at 2:30AM (thanks, jetlag!) only to find out it doesn't operate 24/7. Which is the first time in years I've seen that at a US city hotel in a long time.
That was only the second most offensive aspect of this hotel, however. The most offensive was the fact that the keys are double the length of normal ones. So they don't fit in a wallet, and are a good 6″+ long. Who wants to unnecessarily shove something 6″+ in their pocket? There's a difference between quirkiness and impracticality.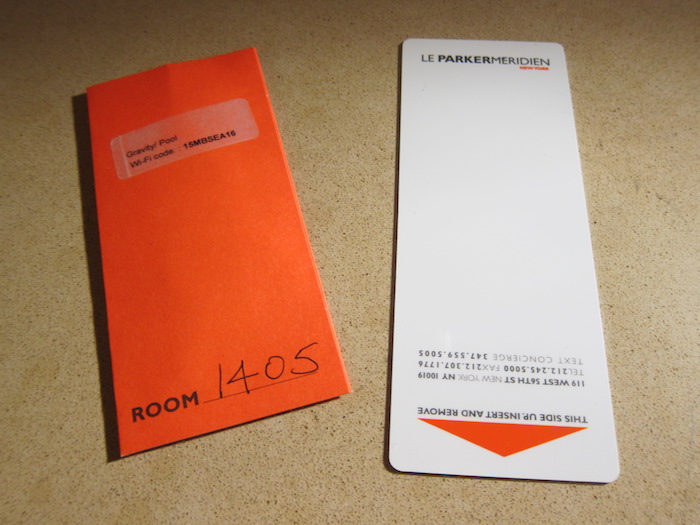 Bottom line
I find "resort fees" to be ridiculous enough to begin with, but the concept of a "facilities charge" in a city hotel sort of blows my mind. Then again, I guess it's no less ridiculous than airlines having added "fuel surcharges" for years, which in the meantime have turned into "carrier imposed surcharges" given the price of oil. What exactly do those cover, dear airlines?!
What do you think of the concept of a "facilities surcharge" at a city hotel? You have a problem with it, or just accept it as a reality at some hotels?