LATAM is the largest airline in Latin America, though in reality it has several different "branches." LATAM is based in Argentina, Brazil, Chile, Colombia, Ecuador, and Peru. In a vast majority of cases, planes are shared across the divisions of the airline.
In other words, a flight from the US to Peru might actually be operated by an aircraft with a Chilean registration.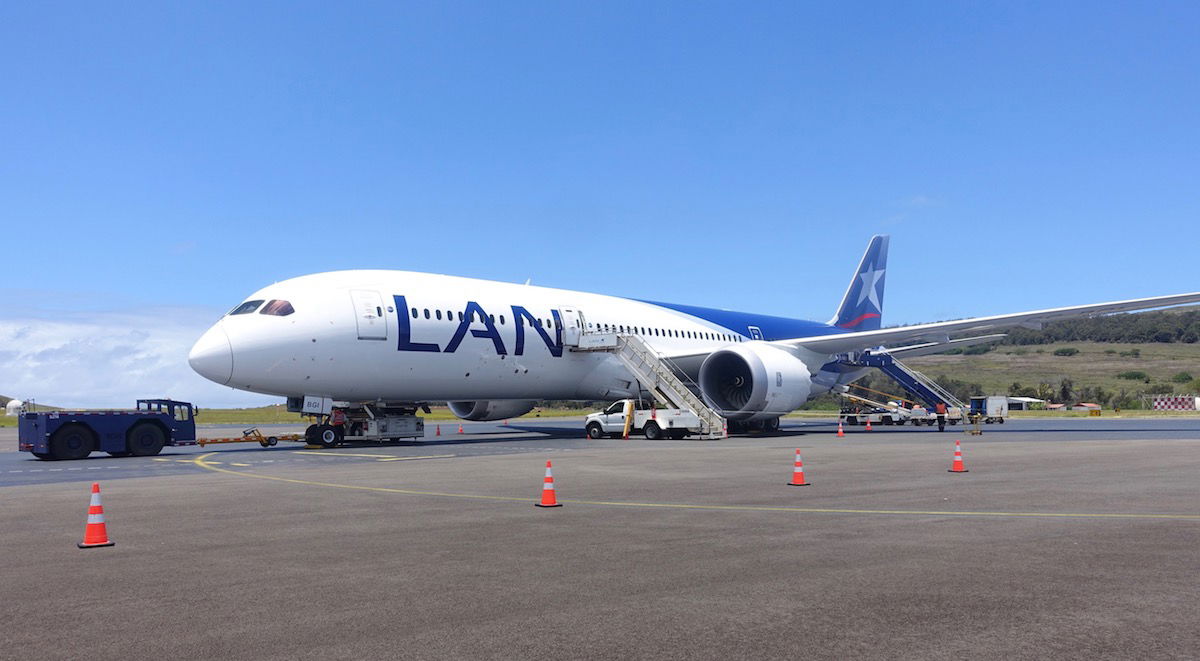 LATAM 787
LATAM Argentina is one of the smaller divisions of the airline, as they have just 16 planes, including 13 A320s and three 767-300s. What also makes LATAM Argentina unique is that they're the only division of the airline that exclusively operates their own planes. In other words, all LATAM Argentina flights are operated by those 16 planes, and all of the planes are registered in Argentina.
There are two reasons for this:
As of now the Argentinian government prohibits foreign owned planes from operating these flights
Some of LATAM Argentina's unions support this restriction, as they fear they will lose control if foreign aircraft can operate these routes
Pretty soon this technicality has the potential to cause a major problem for the airline.
The airline is having industrial issues right now, and part of what's being discussed is management's desire to fully integrate LATAM Argentina into the overall LATAM group, and allow the use of foreign-registered planes.
The reason this is becoming an issue is because LATAM Argentina's 767-300s are among the oldest 767s in the group, and they're not ADS-B compliant. As of January 1, 2020, only ADS-B compliant planes are allowed to operate flights to the US.
LATAM Argentina operates a single route to the US, which is their Buenos Aires to Miami flight. The airline doesn't have plans to make the LATAM Argentina 767s ADS-B compliant, meaning that either the route will have to be cut by the end of the year, or foreign registered aircraft will have to be allowed to operate this flight.
I would guess that this situation will work itself out:
This could just be a bargaining technique, and management could invest the money to make these planes compliant
The Argentinian government and unions are otherwise likely to come around on the issue, realizing that the route will either be ceased, or they'll have to change their stance
This will be an interesting one to watch…