French all business class airline La Compagnie flies year-round between Newark and Paris Orly. The airline has two A321neos they recently took delivery of, which feature fully flat business class seats and Wi-Fi.
This past summer the airline operated flights between Newark and Nice, and it looks like the route was a success. The airline has already put this flight on the schedule for summer 2020, and next summer the route will be operated by an A321neo featuring fully flat beds (this past summer they used a 757 for the route, featuring angled seats).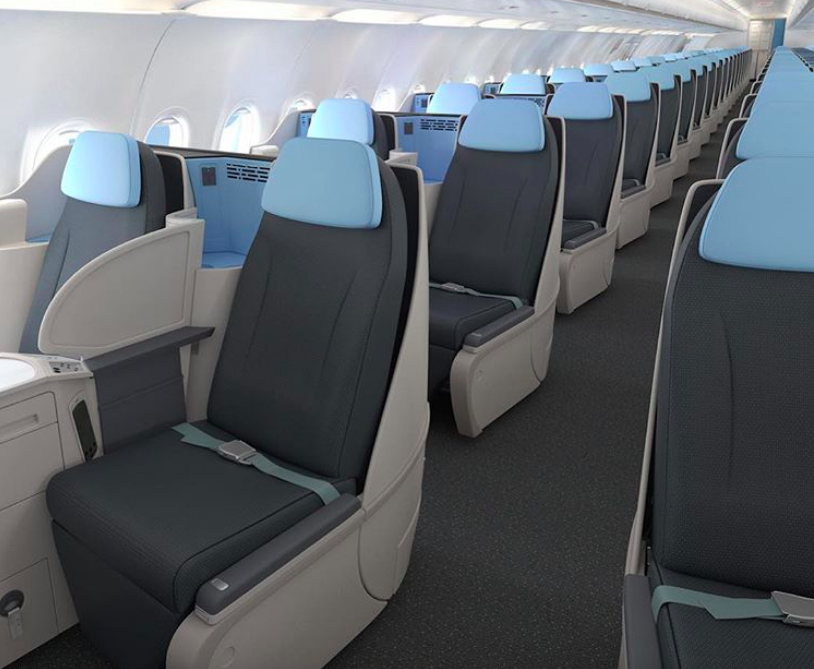 La Compagnie's A321neo business class
While looking at some flights on La Compagnie I noticed they had a new destination listed — Las Vegas. So I clicked on flights between Paris and Las Vegas, as I was curious.
It looks like La Compagnie will be operating two roundtrip flights from Paris to Las Vegas in 2020 during CES. Lots of airlines operate special flights to Las Vegas for CES, though typically it's airlines that already fly to Las Vegas, and they just add additional frequencies or routes. In this case we're seeing service from an airline that doesn't even usually fly there.
So, how will La Compagnie fly to Las Vegas with an A321neo?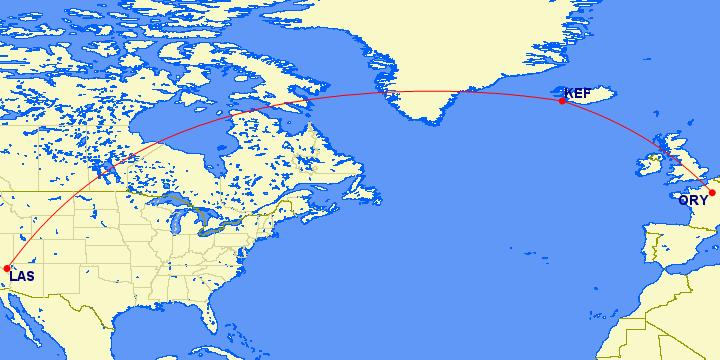 On January 5 & 6, the airline will fly from Paris to Keflavik to Las Vegas, with a one hour refueling stop in Iceland.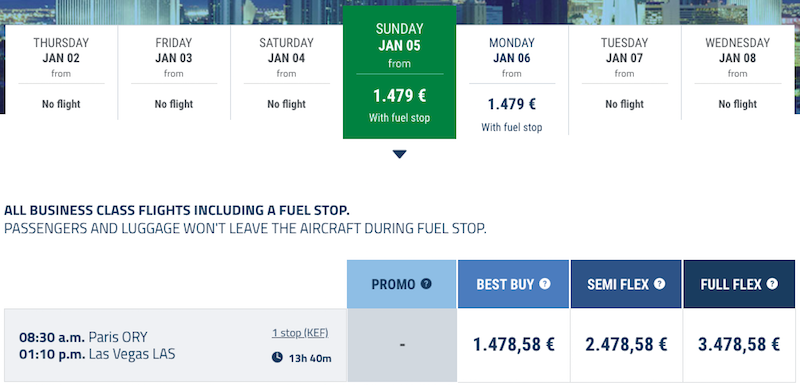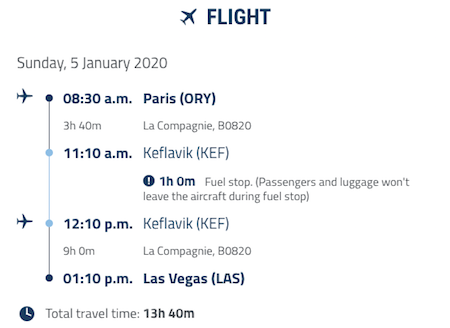 Then on January 10 & 11, the airline will fly from Las Vegas to Paris — on January 10 the flight will refuel in Newark, while on January 11 the flight will refuel in Keflavik.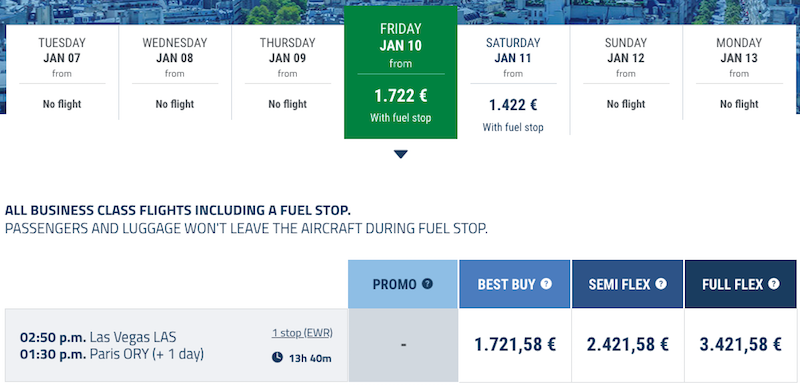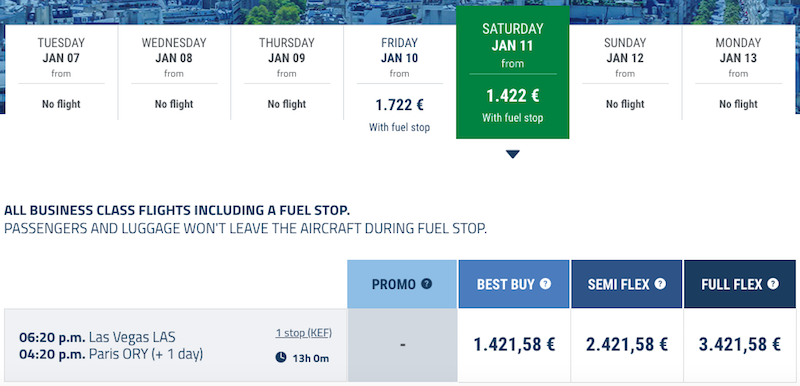 Interestingly that January 10 flight from Las Vegas to Newark to Paris is also bookable just on that Newark to Paris segment (without starting in Las Vegas), and the airline even has three flights that day in the schedule from Newark to Paris.

It's a bit odd that they list them all as A321neos, given that the airline has only two A321neos. They do still have an extra 757-200, so perhaps one of the flights is scheduled to be operated by that instead.
This is all very odd, because the airline is selling seats on these flights to Las Vegas, though I also haven't seen any formal announcement. It's pretty cool nonetheless, as I never thought I'd see the day where La Compagnie is operating a flight between Iceland and Las Vegas.