Airline employees have put their lives on the line to continue operating flights at this time. We've heard a countless number of stories of airline employees getting COVID-19, and unfortunately this has even resulted in some deaths.
As reported by The Citizen, a senior Kenya Airways Boeing 787 captain has just died a few days after testing positive for COVID-19, days after operating Kenya Airways' last scheduled flight to New York.
The 61 year old captain, Daudi Kimuyu Kibati, became ill on March 29, 2020, and passed away just a few days later, on April 1, 2020.
He was in command of the last scheduled Kenya Airways flight from New York to Nairobi, which departed on March 23, 2020, and operated just shortly before Kenya banned international flights.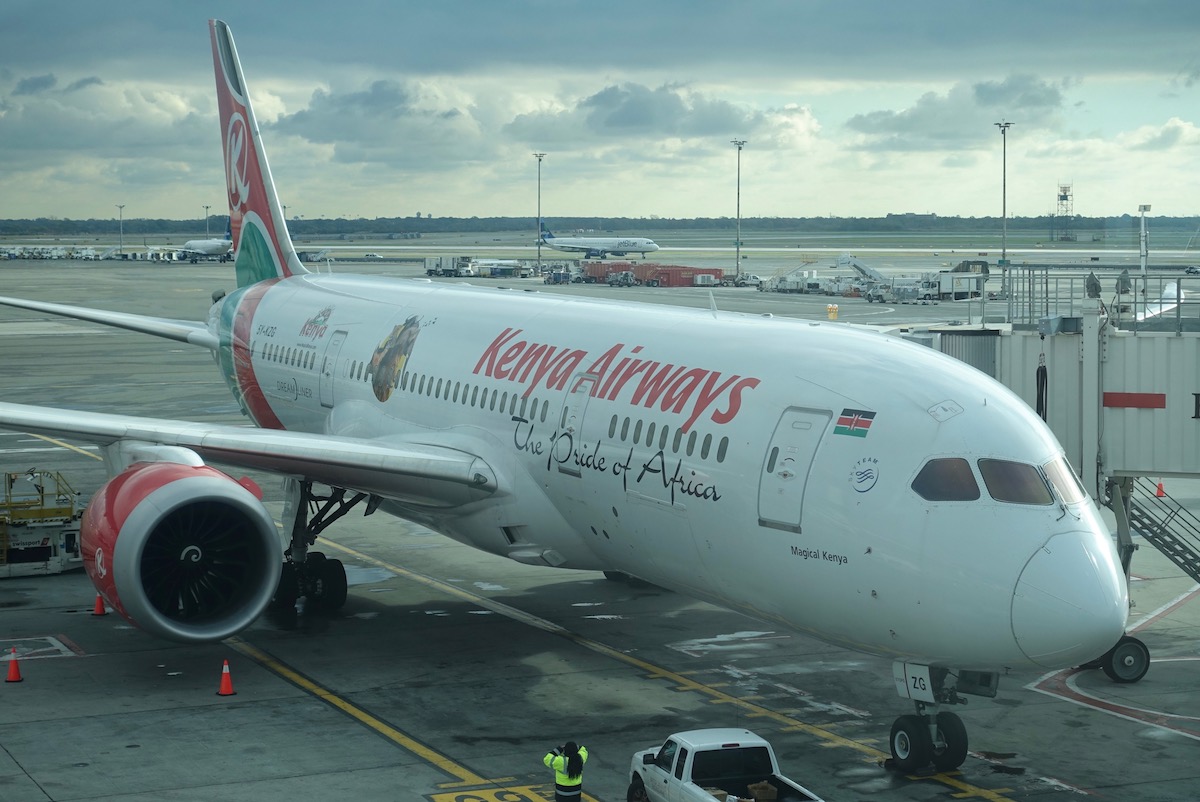 The Kenya Airways captain had just operated a flight to New York
Kenya Airways had offered Kenyans stuck in New York free tickets home for that flight, and there was a strict timeline, as the flight needed to land before Kenya's borders closed on March 25.
Upon landing in Nairobi, the crew self quarantined in hotels, and that's the point at which the captain became sick. As of now Kenya only has 122 confirmed COVID-19 cases, and just four deaths, with a Kenya Airways captain among those.
What a heartbreaking story, and my thoughts are with his family.