Update: Read my full Kenya Airways Business Class 787 New York To Nairobi review.
In a previous post I shared the (truly) unbelievable celebration that Kenya Airways had around their JFK inaugural flight. In this post I wanted to talk about the flight itself, as this was my first flight on Kenya Airways.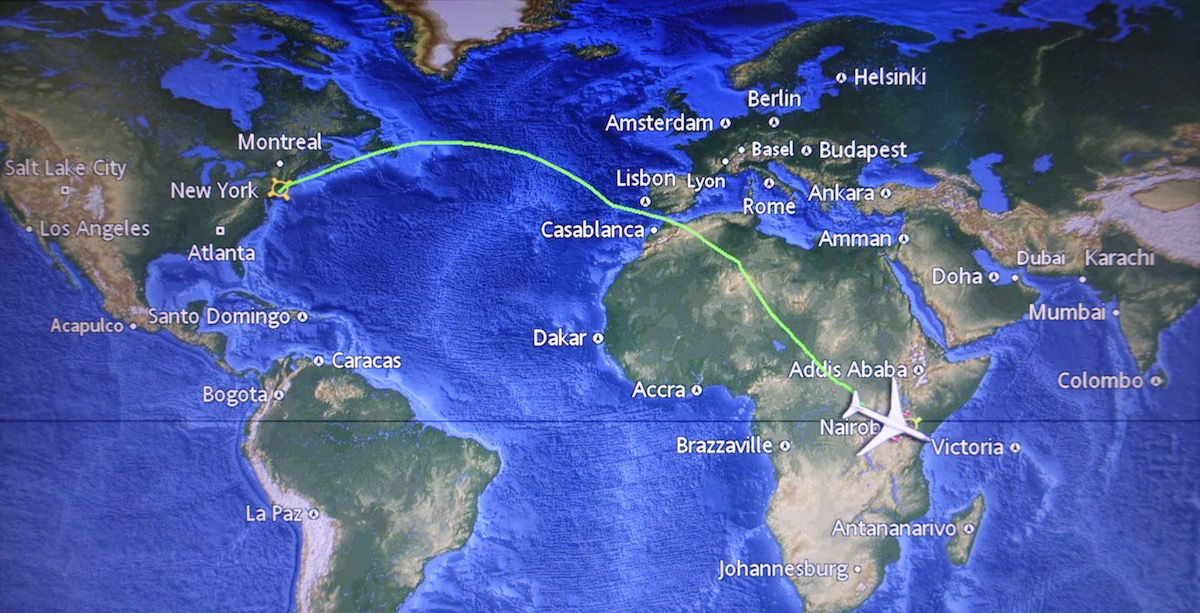 Kenya Airways' 787 business class consists of 30 seats, spread across five rows in a 2-2-2 configuration. There are three rows in the forward cabin, and two rows int the rear cabin.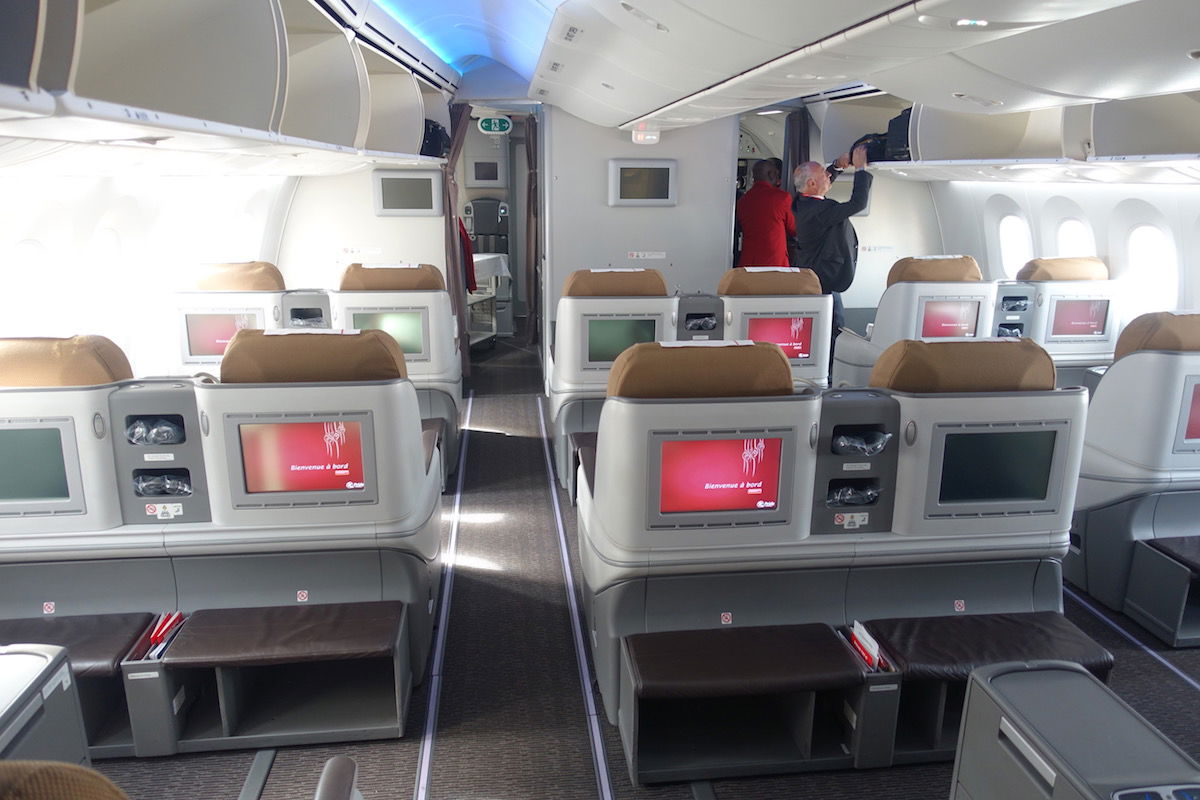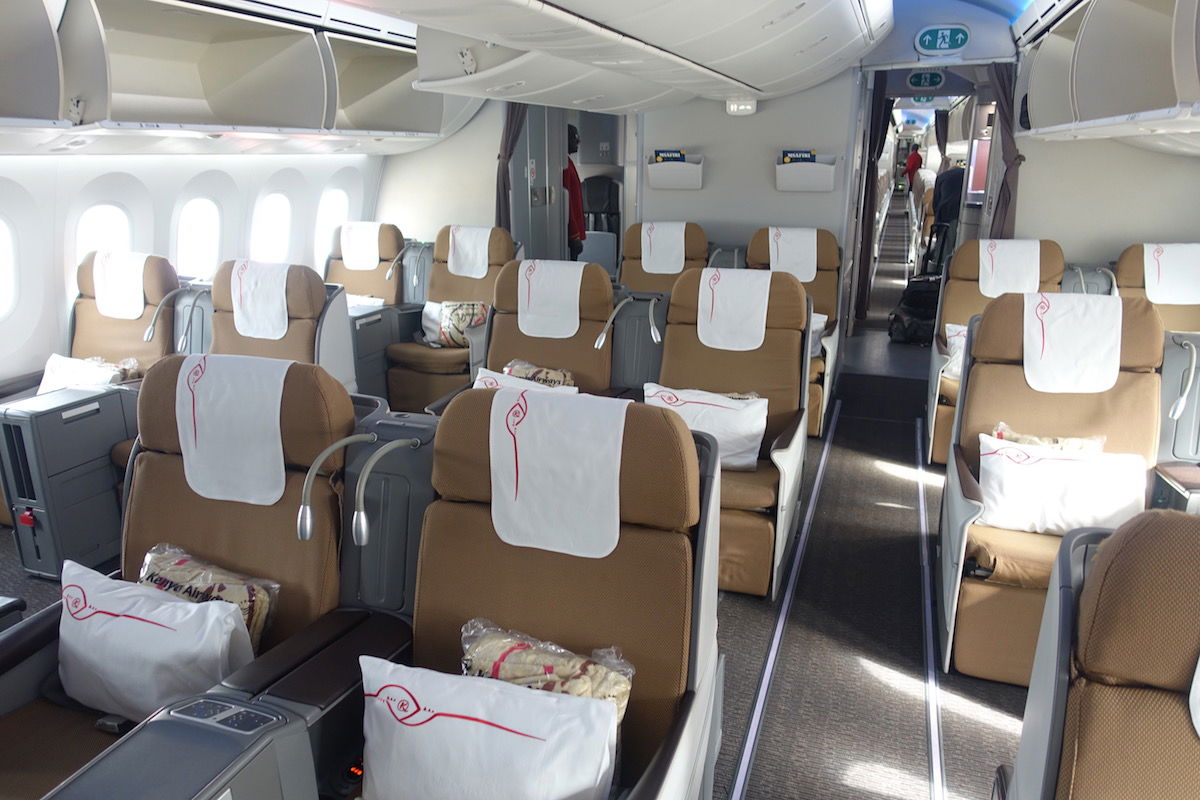 This is a standard fully flat business class seat you'll find on many airlines, so it's acceptable but also outdated, with many airlines nowadays having direct aisle access from every seat.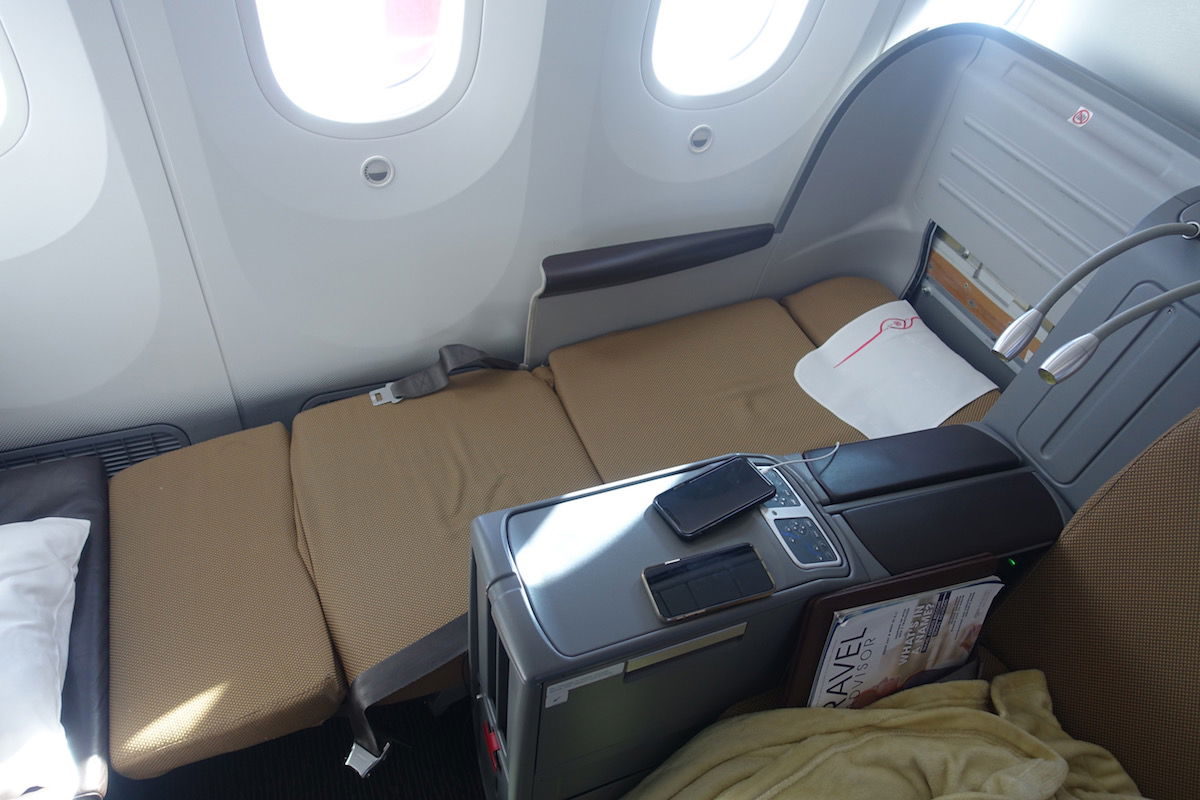 Let's start with the positive. The crew was genuinely friendly. They had warm smiles, and they seemed happy to be there. There was a sense of pride they clearly took in this flight, and that was so refreshing to see. I can't guarantee how much of that is just their usual attitude vs. this being an inaugural flight, but I was delighted by that.
Unfortunately everything else about this 12hr55min flight was… mediocre.
The food was completely uninspiring. Lunch was served after takeoff. This started with mixed nuts and an amuse bouche.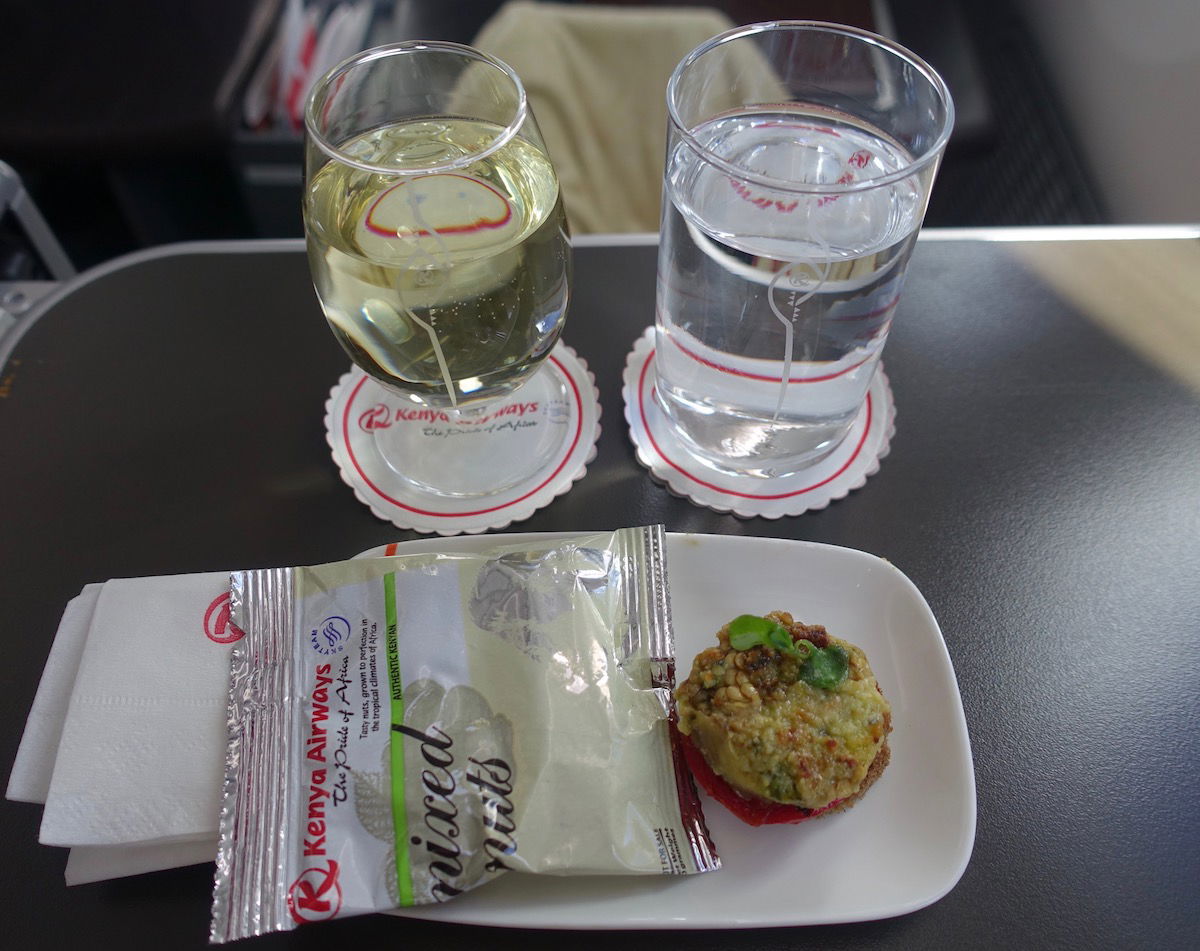 That was followed by an appetizer, with the choice between a soup and halloumi cheese with roasted peppers.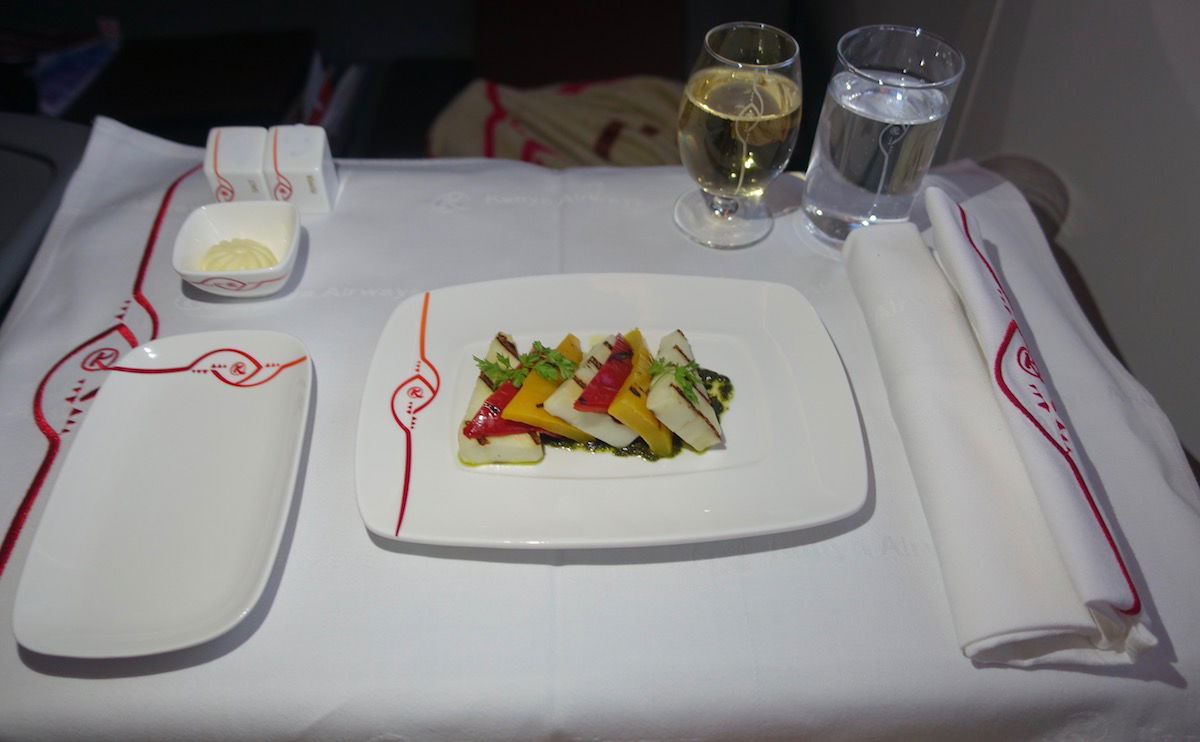 For the main course I had red snapper, which was the highlight of the meal.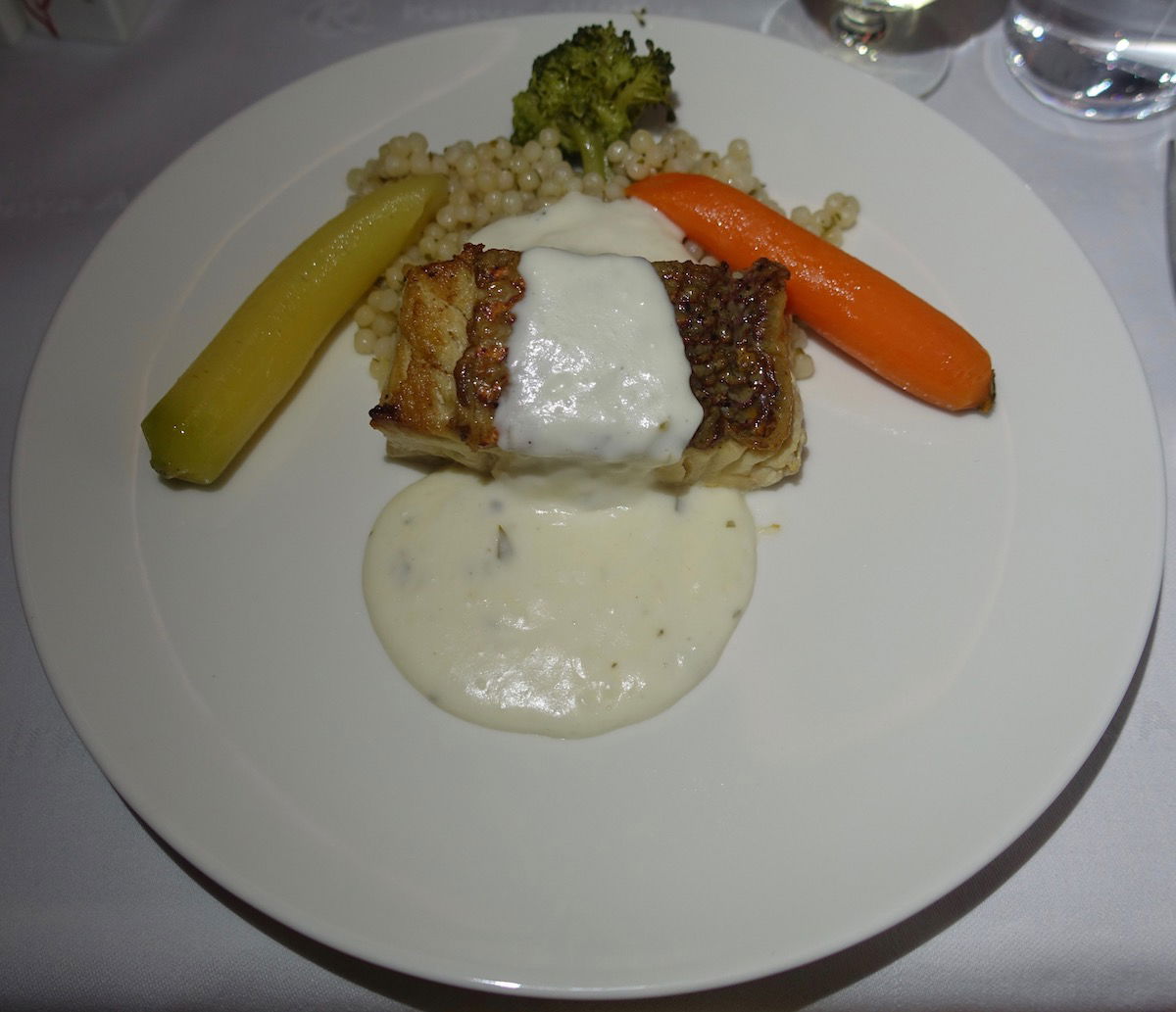 Then for dessert there was the choice between a cheese plate and a sea salt spiced guava tart.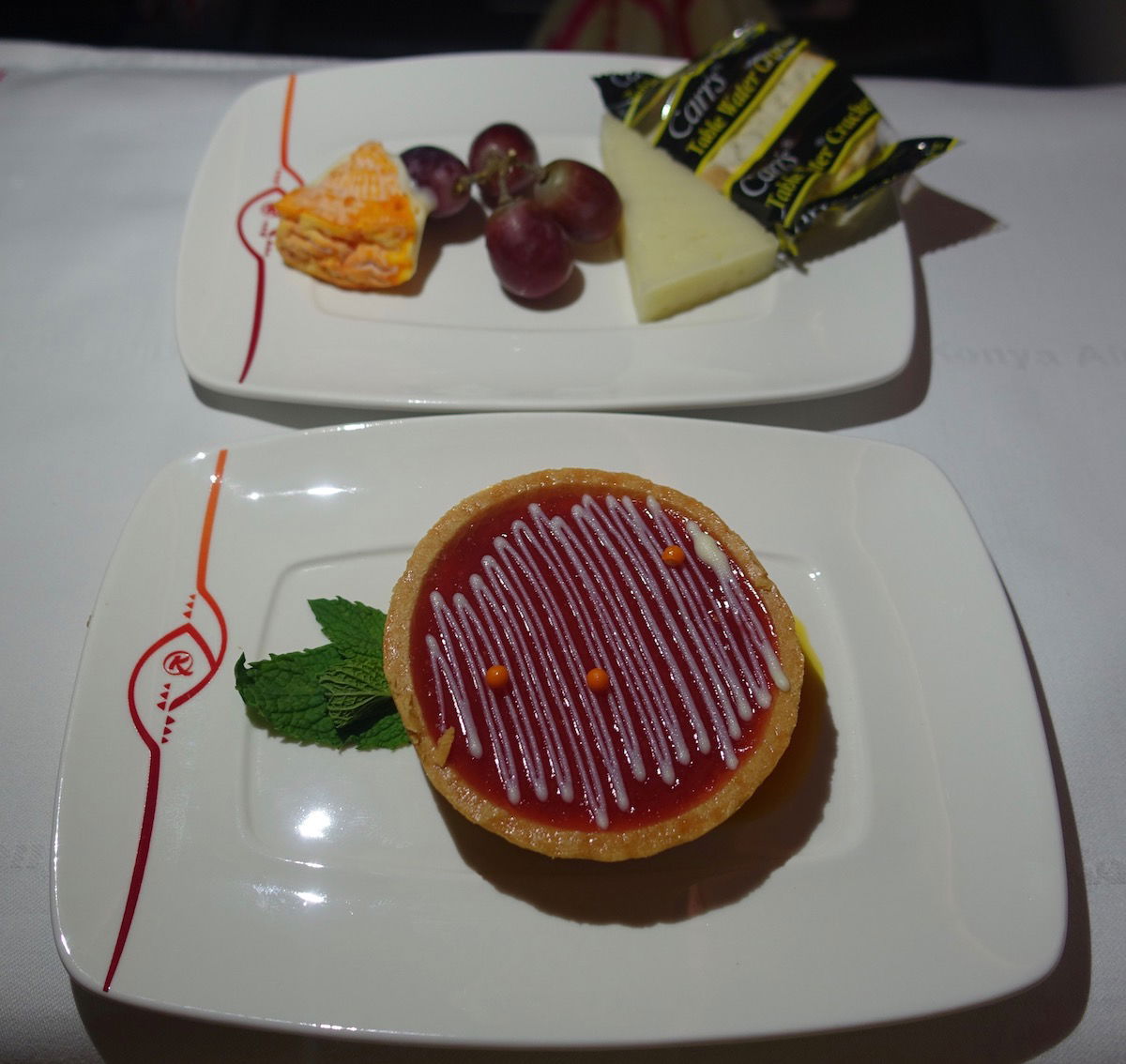 The food was alright, but there wasn't a single Kenyan dish on the menu, and it just felt like no effort went into the menu design.
The service was also slow. Like, really slow. This wasn't a hugely elaborate meal service, or anything, but it took over three hours from takeoff before the service was done, which might just be the longest meal service I've ever witnessed.
As far as other features go, the amenity kit was fine, and I loved the lion paws they had on the socks.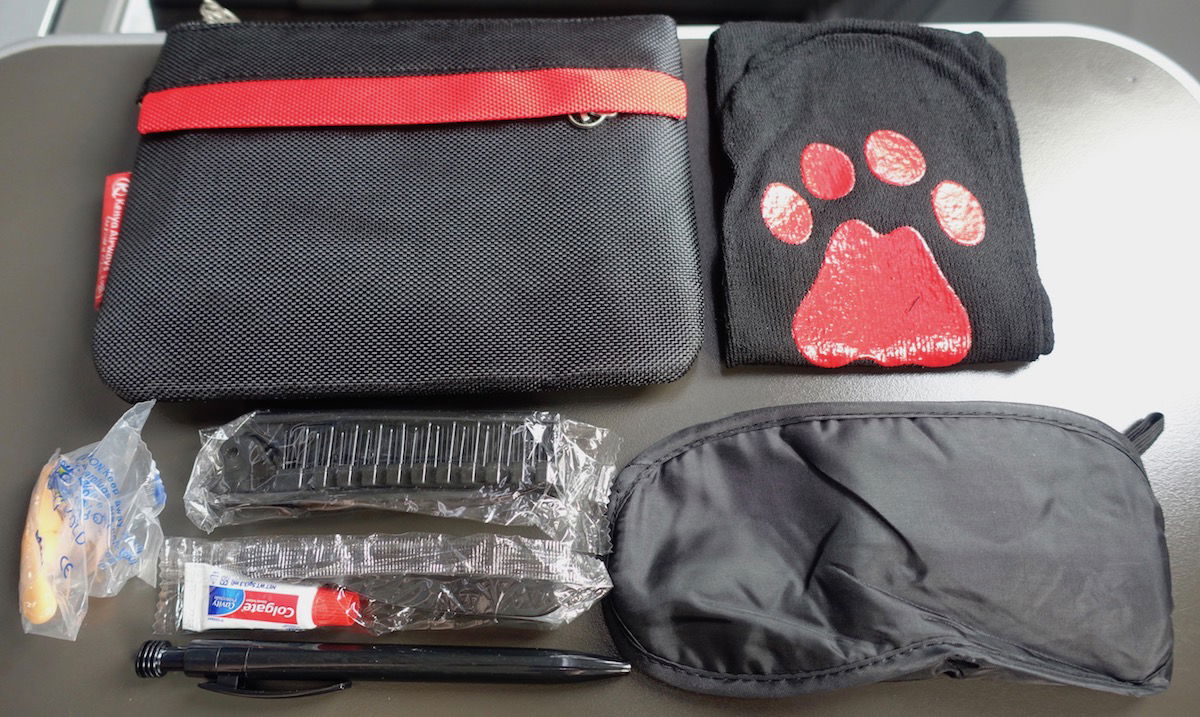 The pillow and blanket were basic — the pillow wasn't very thick, and while I thought the design of the blanket was cute, it wasn't great for an ultra longhaul flight. There was no turndown service or anything. Fortunately I still slept like a log, given that I flew from Singapore to Newark and then from New York to Nairobi same day.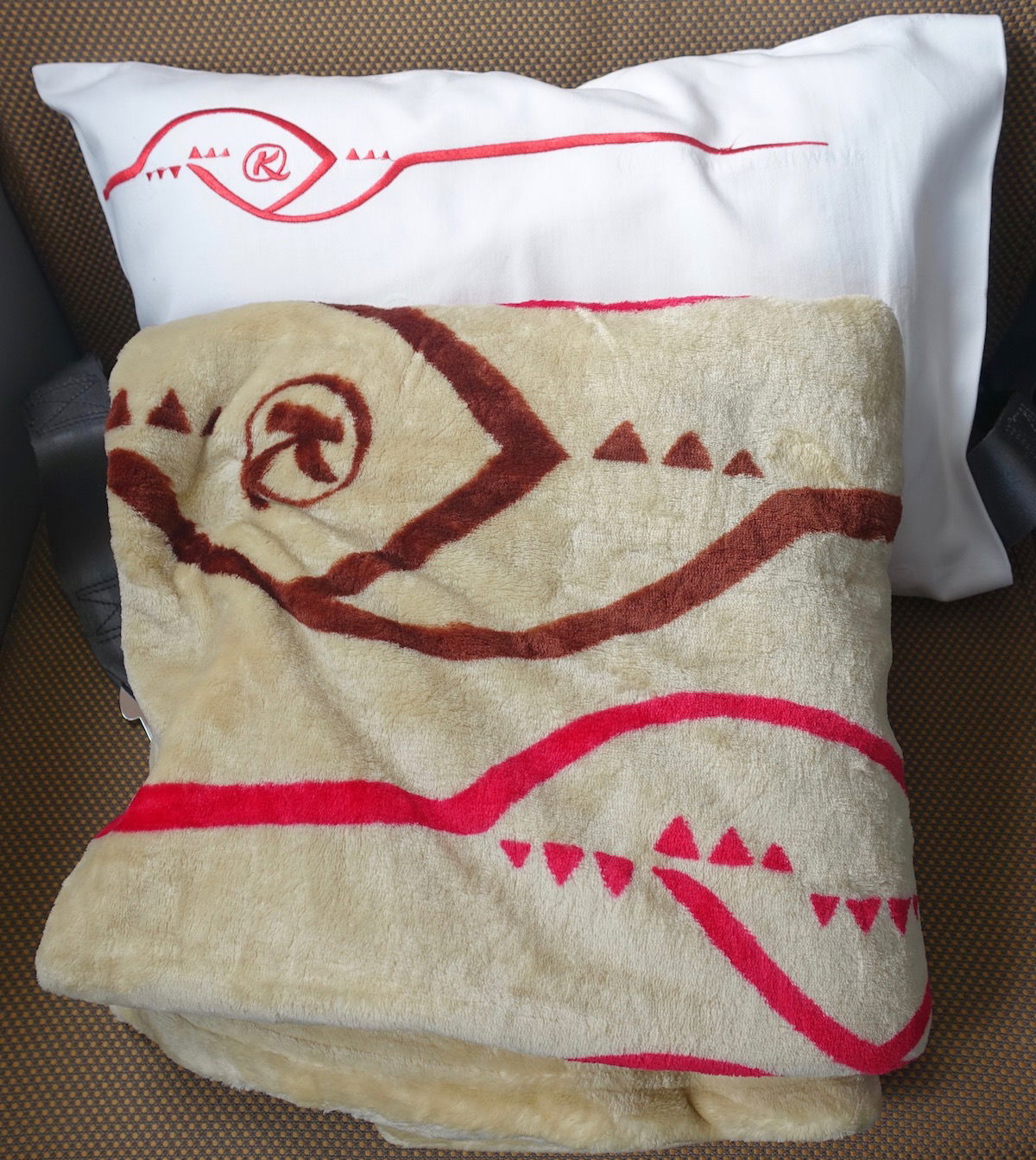 As far as the onboard entertainment goes, that was pretty good. While there wasn't Wi-Fi, there were 100+ movies and also 100+ TV shows, so that's better than I was expecting.
I'll have a full trip report soon, but yeah… aside from the excitement surrounding the inaugural (which was incredible), I thought Kenya Airways' product was… boring.
They had very friendly flight attendants, solid entertainment, edible but unoriginal food, and a good selection of movies and TVs.
If you've flown Kenya Airways, how does that compare to your experience?