I just flew from Los Angeles to Tokyo Narita on American in first class (I had booked a discounted business class ticket and used some of my systemwide upgrades to secure first class seats), and I was actually pleasantly surprised. While a full trip report is on the way, here are my initial impressions: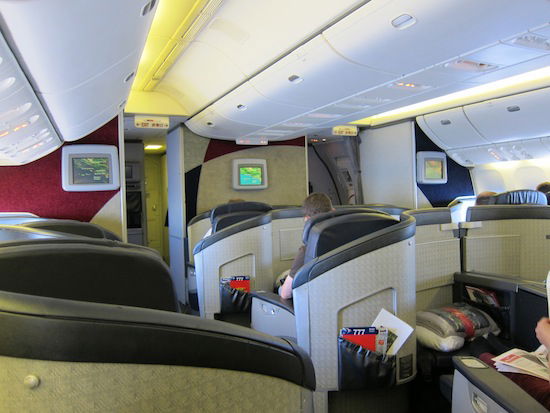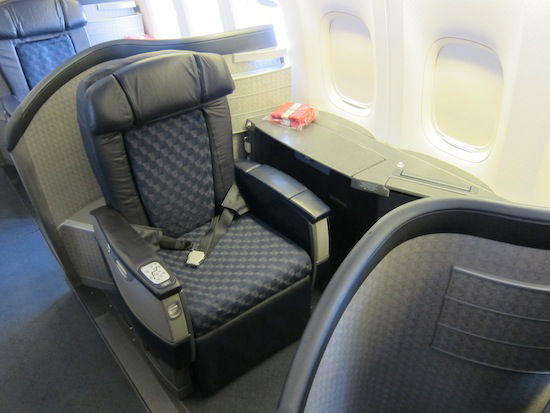 Service
The purser, Steve, was really nice and professional. Perhaps he was a bit too nice, since he engaged every passenger with a smile at every interaction. Ultimately that's what I love to see from pursers, though the issue is that it meant the main meal service took nearly 3.5 hours.
Kudos to the guy for being so friendly and talkative, because he gave just about every passenger ideas for what to do in Japan, jetlag and transportation tips, etc. The couple seated across from me were celebrating their 40th anniversary, so he even made a card for them and had the whole crew sign it.
Food
Ultimately American's food is simple and tasty. I'll trade caviar for an ice cream sundae any day. There are definitely airlines with better food out there, though there was nothing inedible, as I sometimes experience on other airlines when they try a bit too hard.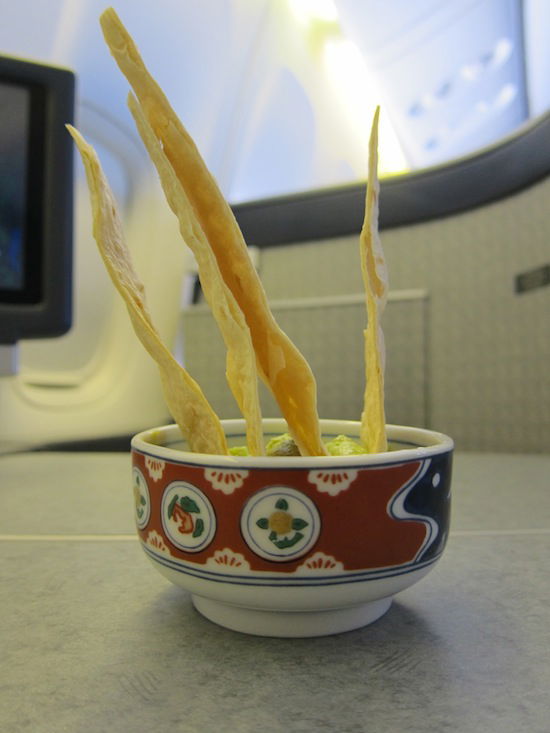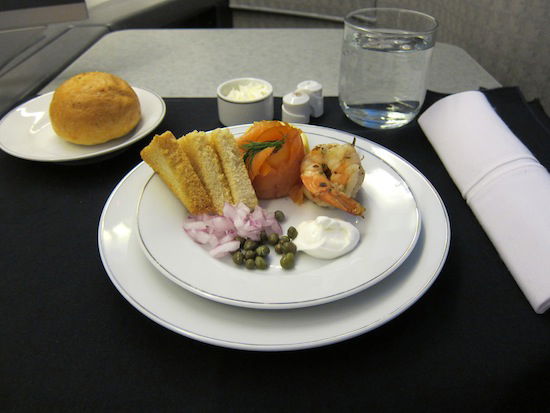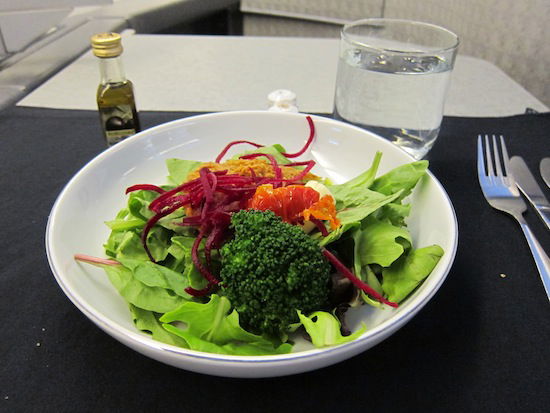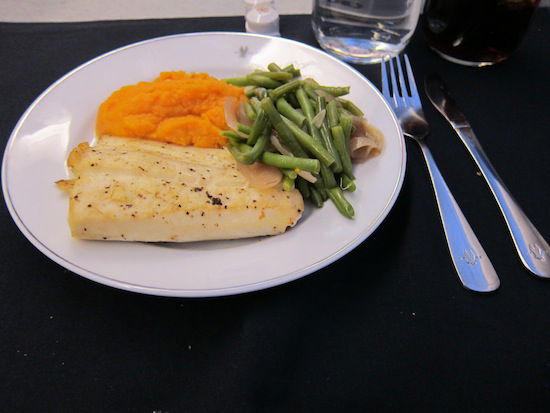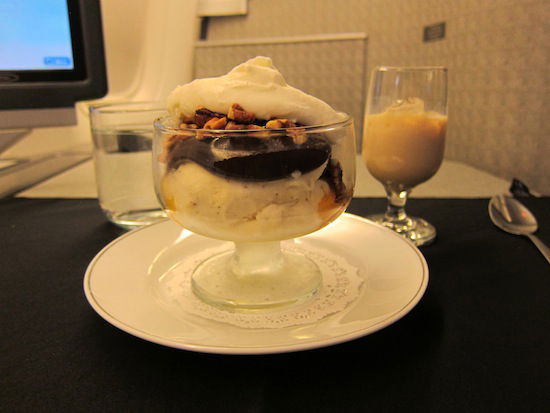 Amenities
This is where American has really stepped up their game, and what impressed me the most. Late last year American added pajamas and turndown service in first class. The pajamas were comfy and high quality, comparable to what's offered by other foreign carriers.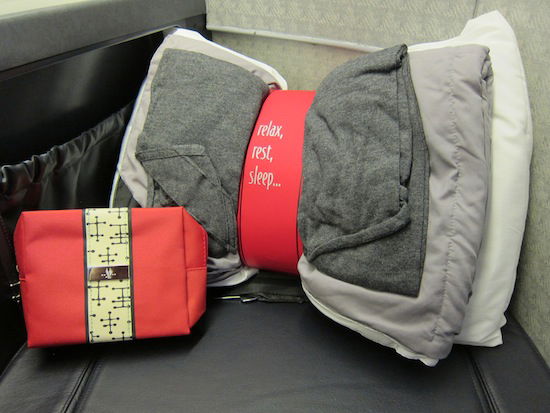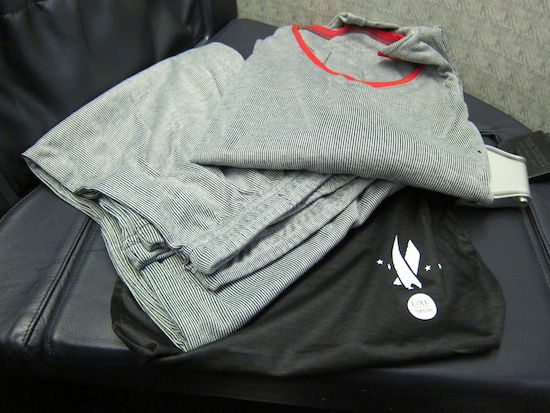 The turndown service was also quite nice though simple, and consisted of a thin mattress pad being placed on the seat. Interestingly the lack of any sort of a turndown service was my biggest gripe with American first class when I flew them last year from Miami to London, so with the new offerings they do have a more competitive product.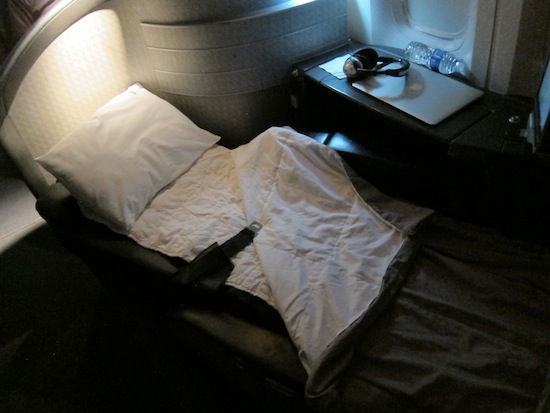 It really is so refreshing to see American actually investing in their product instead of only cutting back, like other US airlines.
And while I'm looking forward to my flight back to the US in a few days, I'm looking forward to Kyoto even more.