A vast majority of my travels are self funded (through miles & points, or through cash). Over the years I've had a few travel experiences that were comped in one form or another, though I always disclose it, and it's a tiny percentage of my overall travel.
However, not once have I ever been told what I needed to write. I've always been told to share my honest opinions, whether those are positive or negative. I can't imagine doing it any other way.
Well, it looks like JetSmarter takes a different approach. For those of you not familiar, JetSmarter is basically the Uber of private jets. While I think it's an innovative concept, I've never used them, and don't really see all that much value in it. That's because JetSmarter gives you access to shared private jets in exchange for an annual membership fee.
What makes private jets cool is that they're private — they're otherwise typically not more comfortable than what you can get on a commercial plane, assuming every seat on the private jet is taken. But hey, to each their own, and I know a lot of people swear by it.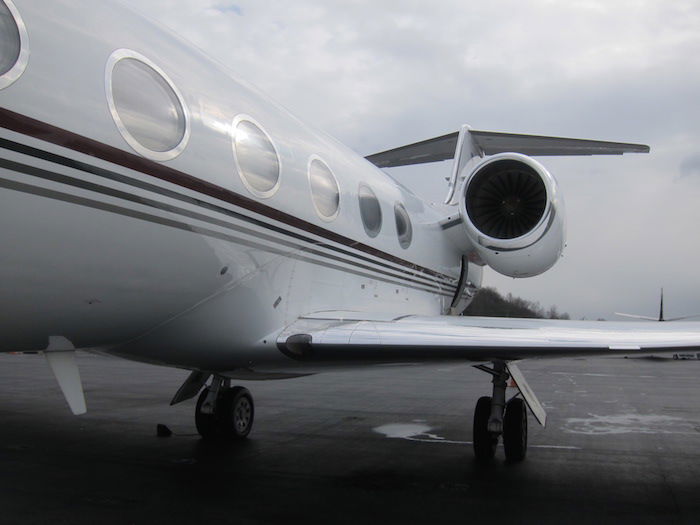 What's interesting, however, is how they're basically trying to force journalists to say nice things about them. The Verge writes about how they were approached by JetSmarter and offered a free demonstration flight (a roundtrip flight within the U.S.). It's not uncommon for companies to approach journalists in hopes of getting some coverage, so that's not unusual in and of itself.
JetSmarter wanted a credit card, so that they could charge $2,000 if the journalist didn't hold up their end of the agreement within five days:
Upon the execution of this Agreement, Journalist shall provide Company with a credit card and a copy of an ID of the credit card holder ("Credit Card") and shall authorize Company to charge the Credit Card in the amount of $2,000 should (i) Journalist cancel the trip on the date of departure of the outbound flight or in the event that Journalist fails to arrive at the departure location at the scheduled departure time or other unforeseen delays or (ii) in the event Journalist fails to post the article described above on the first page of this agreement.
Okay, it's fair enough that they'd fine someone for not showing up for the flight in time or for canceling last minute. But what's problematic here is what JetSmarter was requiring from the coverage. In exchange for the flight, the journalist needed to write "a full-feature article on flight and positive experience with JetSmarter, highlighting the concept and services."
Ouch. So if you don't have a great experience with JetSmarter, they still want you to write a positive review, or you'll be asked to pay $2,000. That's not cool…
(Tip of the hat to Jacob)