Yesterday Japan Airlines presented a "medium term management plan," which includes a PDF that has lots of interesting information in it. I'm always interested in airlines' expansion plans — sometimes airlines are optimistic in their expansion goals, and other times the plan they set forth comes to fruition.
In this presentation, Japan Airlines dropped the following hint about a new US route:
Plans to launch a new route to the west coast of North America, thereby further improve connectivity between North America and Asia, in FY2019.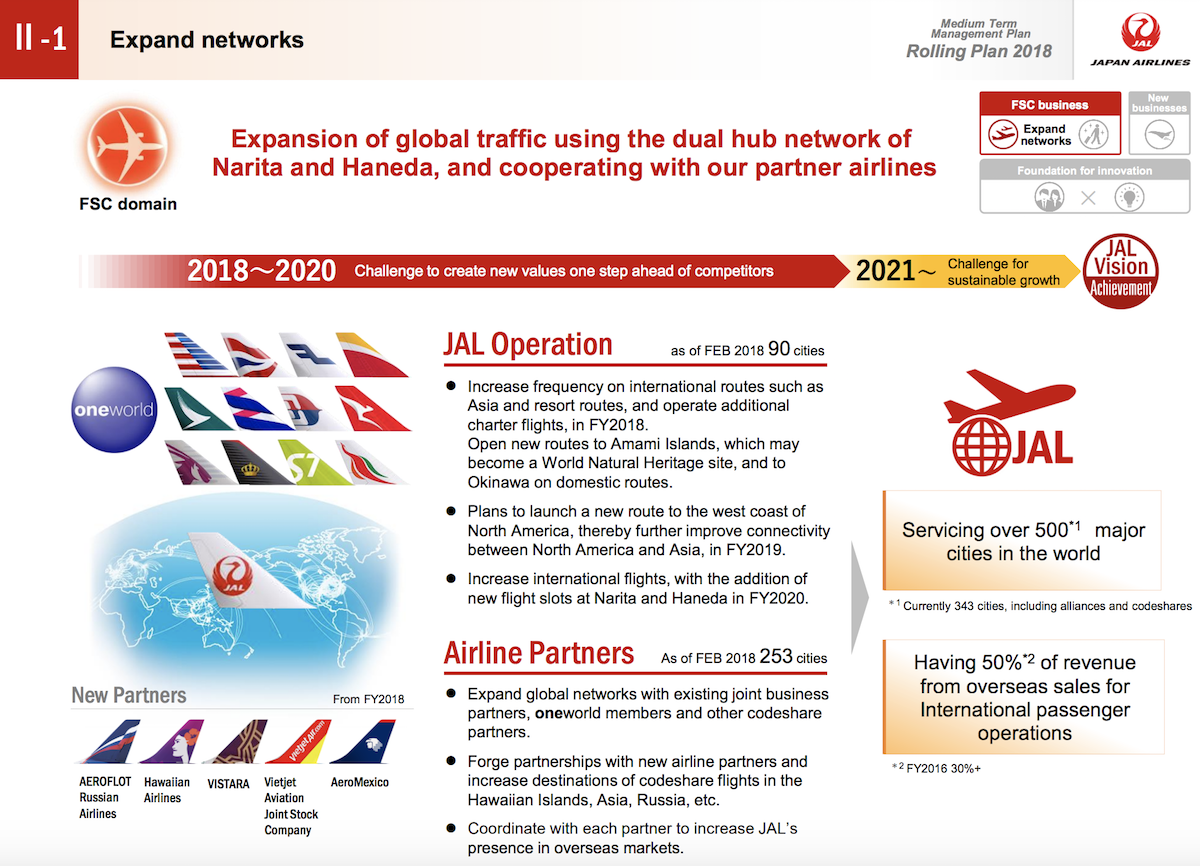 Japan Airlines wants to launch a flight to a new North American west coast city during FY2019 (October 1, 2018, through September 30, 2019). Presently Japan Airlines' west coast destinations include Los Angeles, San Diego, San Francisco, and Vancouver.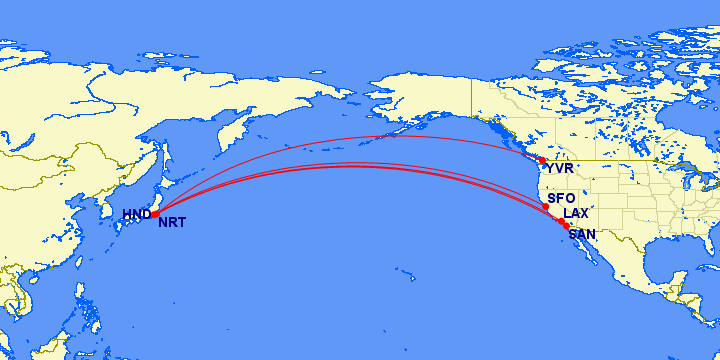 Where could the airline be looking at expanding to? My guess is one of four places — Las Vegas, Portland, San Jose, or Seattle. The airline actually flew to Las Vegas and Seattle in the past, so those would be service resumptions rather than new services altogether.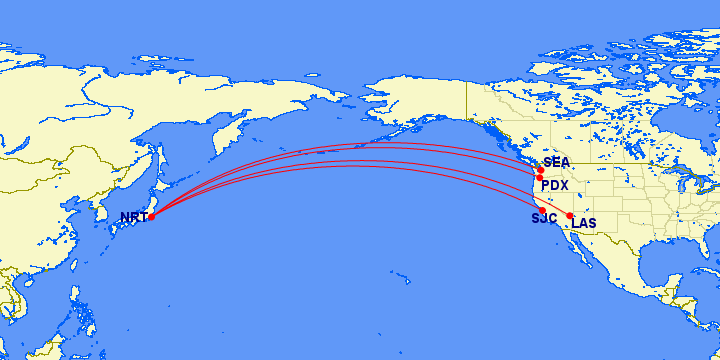 Personally my guess is that Seattle would be their top pick. On one hand the market seems like it's getting saturated, given that ANA and Delta already fly between Seattle and Tokyo. However, unlike ANA, Japan Airlines has a partnership with Alaska Airlines, so they have lots of connectivity opportunities there.
In the same sense Portland could work out well, as that's an Alaska Airlines hub, and only Delta flies nonstop between Portland and Tokyo.
San Jose also seems like it has potential. Back in the day American flew between San Jose and Tokyo, and both American and Alaska have a decent presence there, so they'd have some connecting traffic.
Las Vegas seems like a long shot to me, but it is a popular tourist destination, so it's not completely out of the question.
Personally my money is on Seattle, as I've thought all along that there's a bigger play here in the partnership between Alaska and Japan Airlines. However, I certainly could be wrong.
Which US west coast city do you think JAL will add flights to?