Japan Airlines and Bangkok Airways have announced a new partnership, though it must be the most anticlimactic announcement ever. I don't see a press release, but rather only a promotion page to commemorate the new partnership.

Japan Airlines has a distance based award chart, and through the promotion you can get the following discounted prices for bookings made after November 7, 2012 for travel between November 15, 2012, and December 31, 2013:

While I'm not trying to look a gift horse in the mouth, I do love the diminishing promotional "return" as the distance increases.
It's worth noting that you can also redeem Mileage Bank miles for travel in business class, though it's not part of the promotion. That award chart looks as follows:

Keep in mind that Japan Airlines Mileage Bank is transfer partners with Starwood, so you can convert Starpoints to Mileage Bank miles at a 1:1 ratio. For every 20,000 Starpoints you transfer you also get 5,000 bonus points.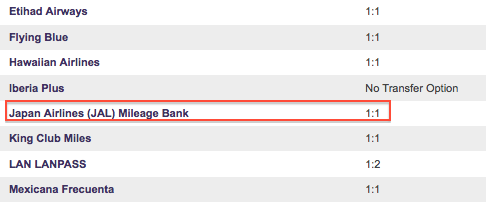 Bangkok Airways has a pretty good intra-Asia route network, largely to vacation destinations that don't get a lot of other serfvice, so I can see this partnership being pretty useful for intra-Asia travel. Their route network looks like this: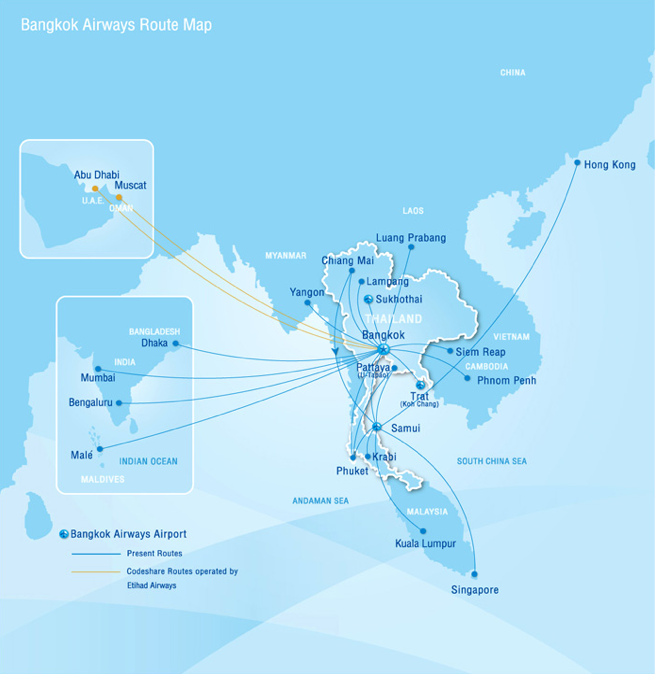 Between this and Japan Airlines' improved redemption rates on Emirates, the Mileage Bank program is worth keeping in mind.
(Tip of the hat to Pak's JAL Blog)