Update: wondering about how (or if) to change your flights? Learn what your options are, and how to work with the airlines in this post.
Yesterday Tiffany wrote about the military coup in Turkey, and the impact it's having on flights to and from Istanbul. As you'd expect, the airport has largely been shut down, given that there was no security at the airport, and people were roaming around freely.
So if you are connecting in Istanbul over the coming days you'll certainly want to reroute yourself, as chances are that most flights will be canceled.
However, it looks like the impact this will have on air travel will go way beyond just the next few days. Per the US Embassy in Turkey, the US FAA has blacklisted all flights between the US and Istanbul until further notice:
U.S. Embassy Ankara informs U.S. citizens that routes to Istanbul's Ataturk airport are open; however, we are still hearing reports of sporadic gunfire. Security at Ataturk airport is significantly diminished and U.S. government employees have been instructed not to attempt to travel to and from Ataturk airport.

Per the Federal Aviation Administration's notice to airmen (NOTAM) dated July 15, 2016, U.S. airline carriers are prohibited from flying to or from Istanbul and Ankara airports. All airline carriers, regardless of country of registry, are prohibited from flying into the United States from Turkey either directly or via third country.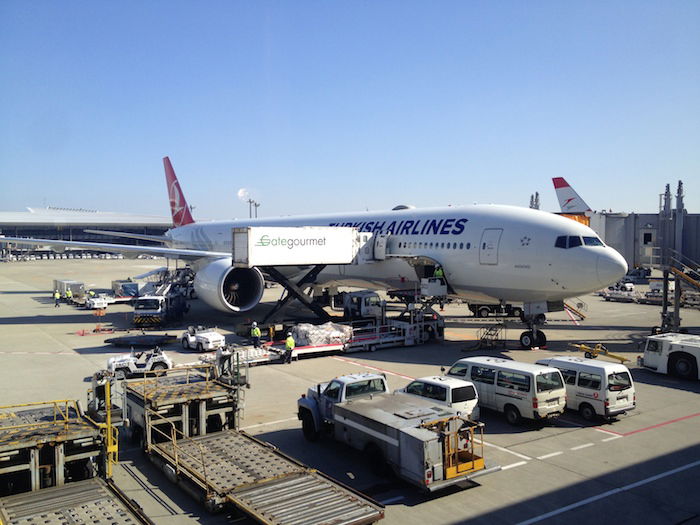 This isn't a huge deal for US airlines, given that no US airlines presently operate commercial flights to Turkey. However, it's a completely different story for Turkish Airlines, which operates almost a dozen flights a day between Istanbul and various cities in the US.
The FAA will reconsider this policy no later than August 15, though it's anyone's guess whether it actually takes that long, or if this block will be lifted within days. In theory it's also possible that the ban will stay in effect after that date, though I doubt it.
If you're traveling between the US and Istanbul in the next couple of weeks I'd certainly look at alternative options, though after that I assume things will be fine. Personally I'd feel totally comfortable if I had a booking through Istanbul several weeks from now, though I know everyone has different comfort levels with that kind of stuff.
This is very much still developing…
Does anyone have travel planned between the US and Istanbul in the coming weeks? If so, please see our previous post for links to airline waivers and tips on rebooking your flights.
(Tip of the hat to Wandering Aramean)