One of the best uses of British Airways Avios is for travel on short-haul flights. That's because British Airways has a distance based award chart, making short distance awards an especially good deal. The cost of airfare often isn't even tied to the distance flown, which is why Executive Club is in many ways a "sweet spot" program.
Here's British Airways' distance based award chart: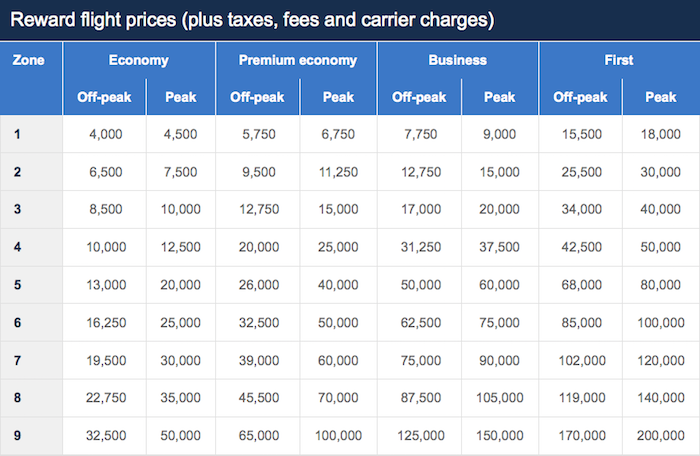 Anyway, last week I wanted to fly from London to Stockholm. As you'd expect, last minute fares were outrageously expensive, which made redeeming British Airways Avios an even more compelling value.
I asked myself whether we should redeem Avios for economy class or business class.
A one-way London to Stockholm economy award would have cost 7,500 Avios plus $27.50:

Meanwhile a one-way London to Stockholm business award would have cost 15,000 Avios plus $40:

Ordinarily I would have booked the business class award without thinking twice about it. Ultimately you're paying an extra 7,500 Avios plus $12.50 for business class, which on the surface would ordinarily strike me as a no brainer.
However, in this case we decided to book economy:
As a oneworld Emerald member we received priority check-in, security, and boarding, and access to the Galleries First Class Lounge at Heathrow anyway
I was traveling with Matt, so really we'd end up paying a total of an extra 15,000 Avios plus $25 for both of us to upgrade
Our flight was operated by a 767, which has a 2-3-2 configuration in economy — since I'm oneworld Emerald we could select seats in advance for free (which even business class passengers can't do for free in advance), and were able to snag a set of two seats by the window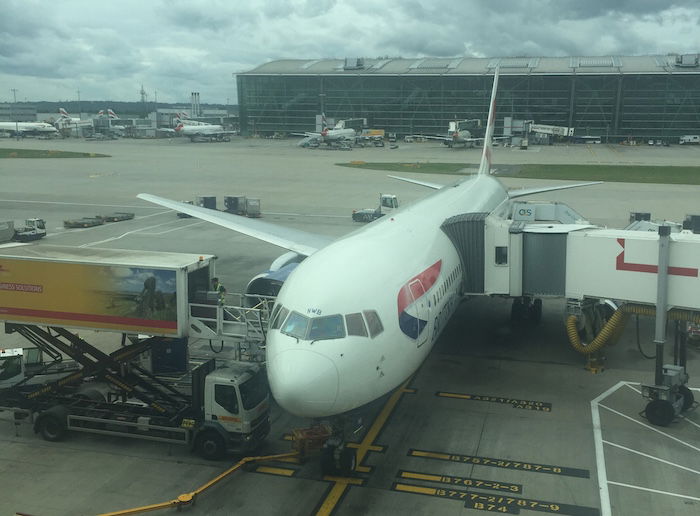 So, after flying from London to Stockholm in economy, what was my conclusion? I don't think I'd redeem miles for business class in the future, to be honest. Maybe it's partly because I'm oneworld Emerald, which means I got all the business class perks on the ground (and even better than that, since I get first class lounge access).
Being able to enjoy the Galleries First Lounge before the flight is nice… in particular the champagne bar!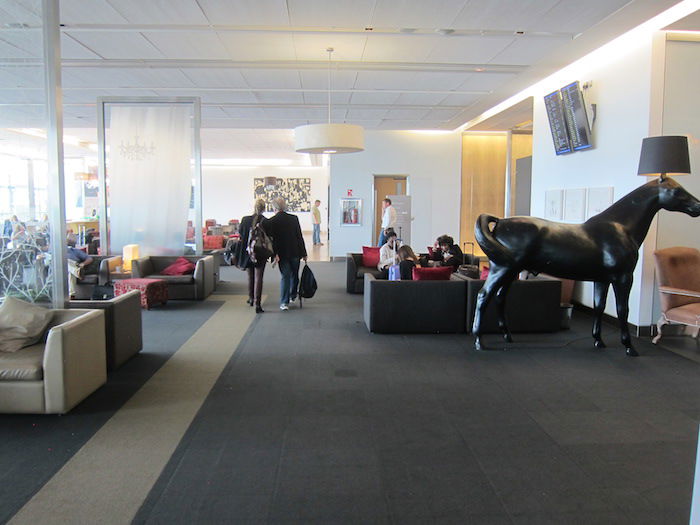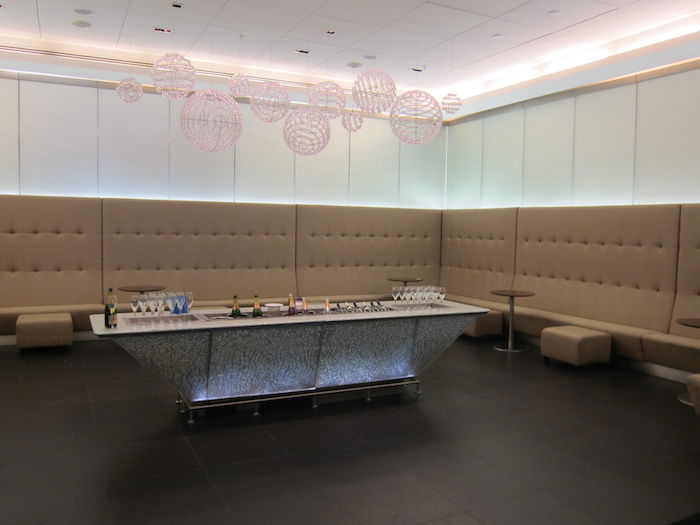 British Airways' economy product was perfectly serviceable for a short flight. We had two seats together, and legroom was quite decent.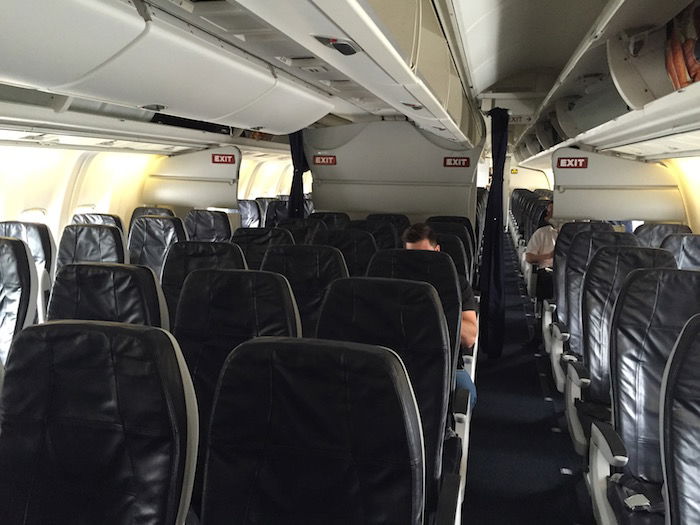 As you'd expect they had a full beverage service, and on top of that they served a ham sandwich, which looked decent (I don't eat ham, but had lunch in the lounge, so that wasn't an issue).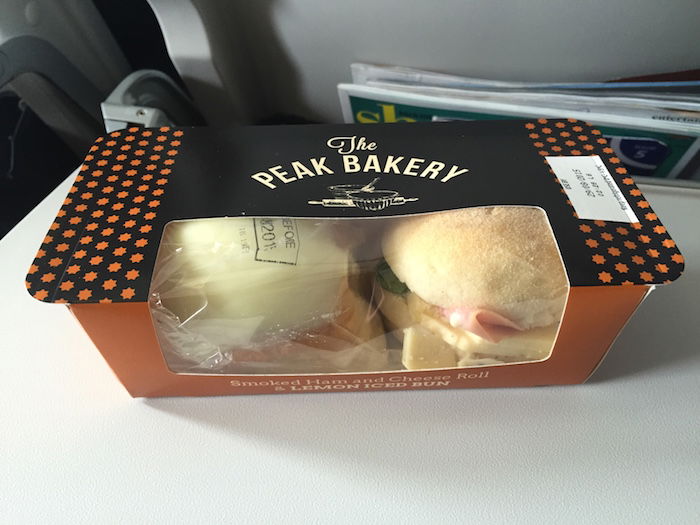 Keep in mind that on British Airways (and most other carriers), intra-Europe business class is simply the forward section of economy with a blocked middle seat and a more gourmet snack.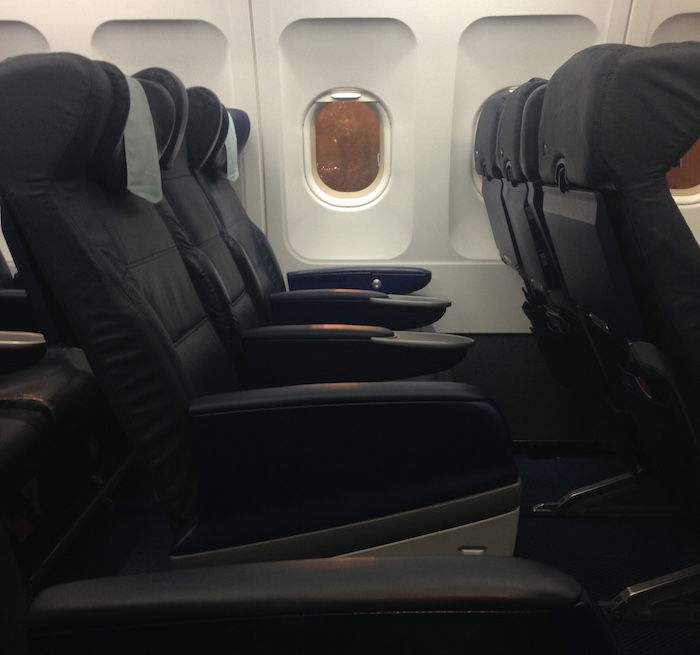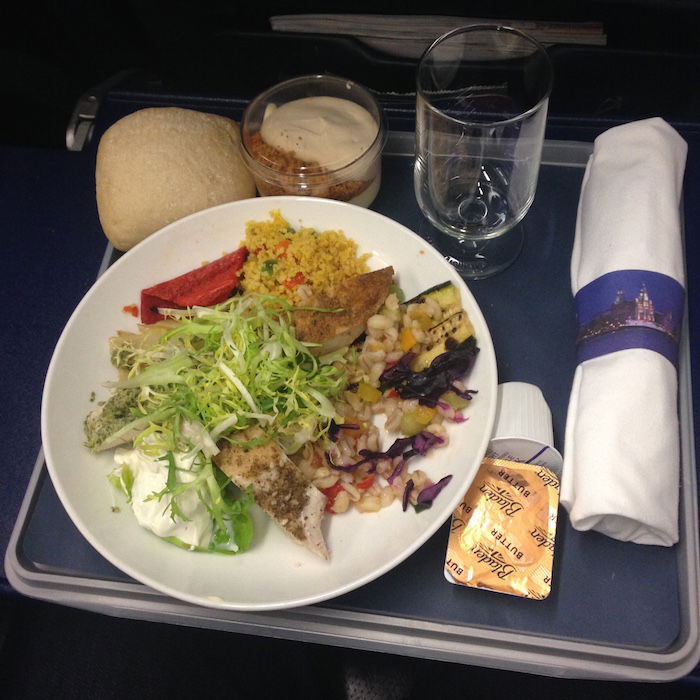 And on the 767 British Airways actually only blocks the very center seat in business class. Since it's in a 2-3-2 configuration, only one of the seven seats is actually blocked in each row.
Is business class intra-Europe worth it?
In almost all cases I'd say the premium for first/business class is worth it when redeeming miles. That's partly because when you're paying cash, first/business class is often exponentially more expensive, while when redeeming miles it's typically only marginally more expensive, or at worst, double the price.
But is that the case within Europe, where business class is just economy with a blocked middle seat (if that) and better service? In general I'd say:
As a oneworld Sapphire or Emerald it's almost definitely not worth paying the premium for British Airways business class within Europe, given that you already receive priority check-in, security, boarding, and lounge access.
As a non-oneworld Sapphire/Emerald it really depends on how many Avios you have, how much the premium would be, and whether you'd even get a blocked middle seat (which wouldn't be the case in a window seat on a 767, for example)
Bottom line
It was nice to come to the realization that sometimes premium cabin awards aren't worth it, especially as an elite member. While the cash fares for business class may be exponentially higher, that doesn't mean it's worth redeeming double Avios for the product.
When redeeming Avios within Europe, do you prefer booking economy or business class?