File this under "something which has about as good of a shot as getting off the ground as Baltia Air Lines."
Anyway, via Rudaw, Iraq's national carrier has announced that they plan on launching flights between Baghdad and Washington next year, per Iraqi Airways' Director General:
Iraq's national flag carrier will begin its first direct flights from Baghdad to Washington next year, Iraqi Airways' Director General Osama Sadr told reporters on Wednesday.

"The preparation has been done after several meetings were held with the administrative bodies of the airports that Iraq is planning to travel to," Sadr said, announcing that flights also would be starting to Belarus and Tunisia.

Sadr said the airline is trying to connect Iraq to most countries around the world, and the airline is busy negotiating with airports where it wants to land.

Baqr Jabr Zubaidi, from Iraq's Ministry of Transportation, said Iraq would soon be receiving new commercial aircraft.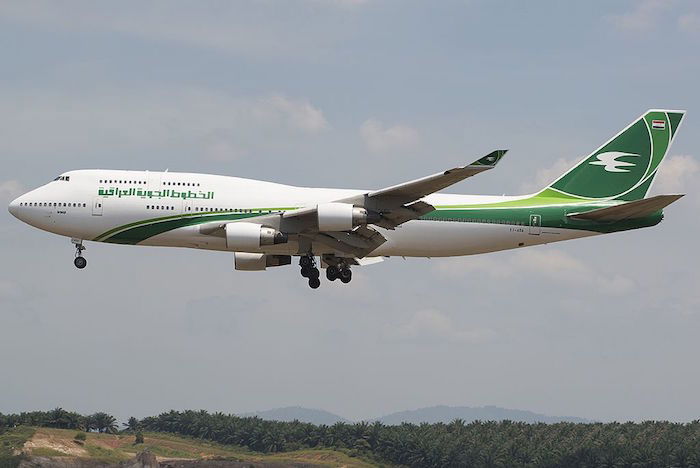 While I in theory understand the political significance of capital-to-capital service, there's simply no way this would work:
The Fly America act requires US government travel to be on US airlines or US-airline coded flights, and I don't see US carriers starting Iraqi Airways codesharing anytime soon
Beyond that, it's my understanding that many contractors are forbidden from even flying Iraqi Airways
Without government traffic, I'm not sure how they plan on filling this flight, especially as it's no short hop, at ~6,200 miles. If they were to start US service, New York seems like a much more logical destination.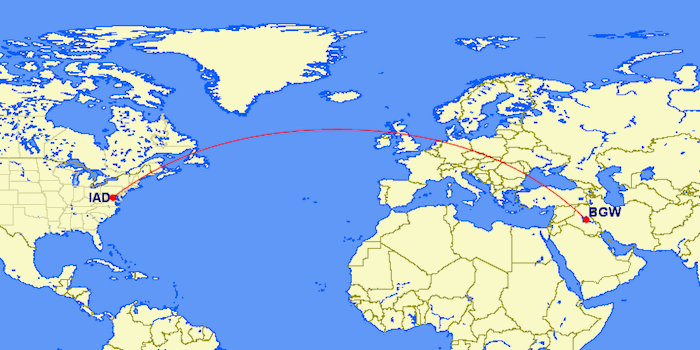 Beyond that, I'd be surprised if this route could get the green light in terms of security clearance. Delta's Nairobi flight was canceled before it even got off the ground over security concerns, and as far as I know, the US has a ban on nonstop flights from Lebanon. So allowing nonstop flights between Iraq and the US would surprise me…
It could be a fun new product to review, however. 😉
Bottom line
Iraqi Airways' Director General seems confident about the new route, though I just don't see it happening, both politically and financially.
If it happens, it would make for some interesting plane spotting in DC!