In late January I wrote about a shady website selling airline elite status, with the URL airlinestatus.com. Shortly after my story was published, a new website was created with the URL joindeluxe.com, selling exactly the same elite status at exactly the same prices. It seems pretty clear what's going on here. Below you can find the original post, though I've added references to joindeluxe.com as well, since it's a website people should be cautious about.
Buy airline elite status with airlinestatus.com & joindeluxe.com
The website airlinestatus.com (and joindeluxe.com, but let me focus the examples on airlinestatus.com) claims to be selling airline elite status. The website is selling elite status with American AAdvantage, Delta SkyMiles, Hawaiian Airlines HawaiianMiles, JetBlue TrueBlue, Southwest Rapid Rewards, and United MileagePlus.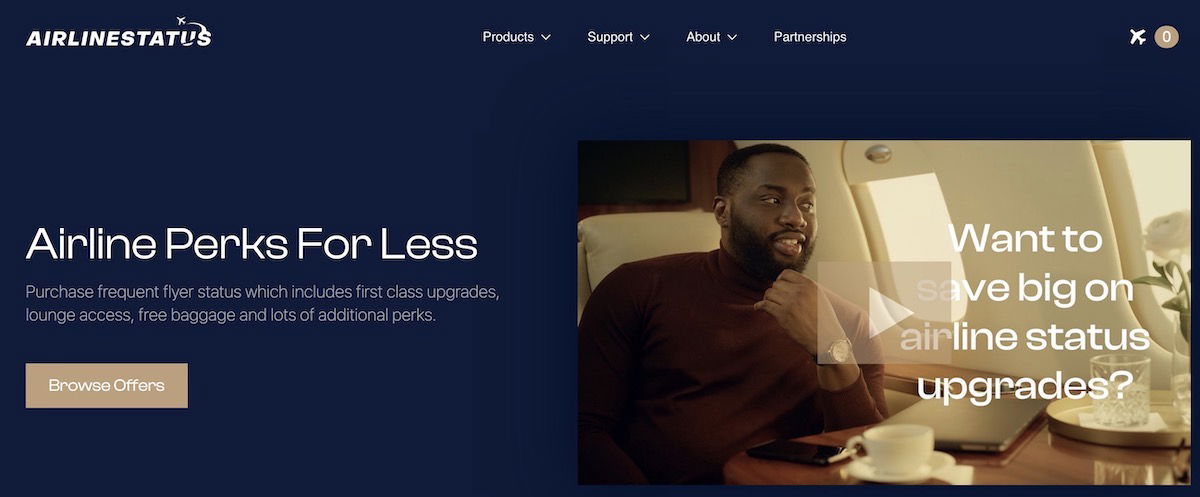 The website operates with a 100% satisfaction guarantee, promising that "if you don't receive a status upgrade within the specified time you'll receive a full refund."
There are a variety of status tiers being sold, and there's generally a "one time set-up fee," and then a fee every three to four months to maintain the status.
For example, you can score Delta Platinum status for a one-time fee of $300, plus a $99 fee every three months.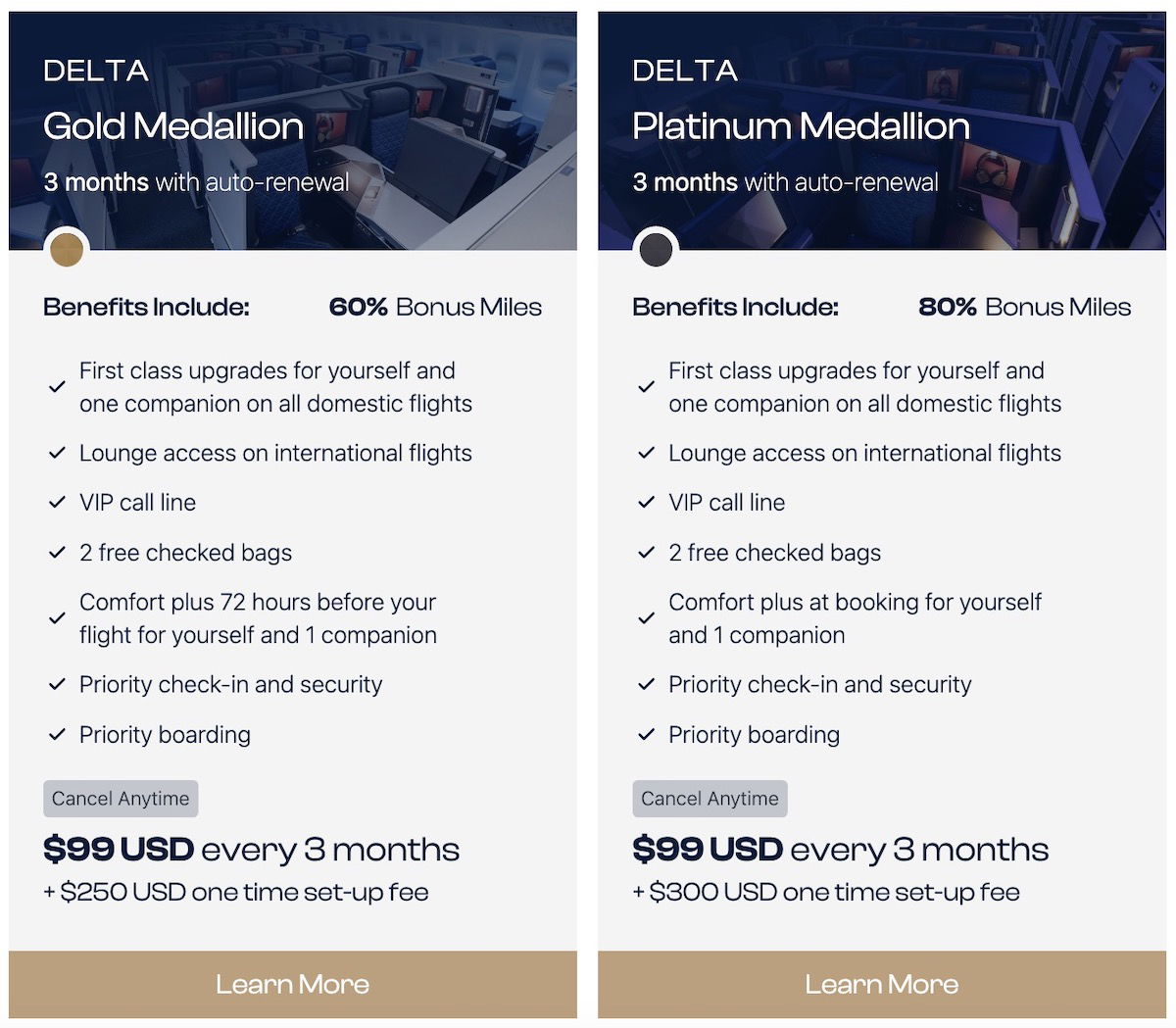 Meanwhile you can score United Premier 1K status for a one-time fee of $500, plus a $299 fee every four months.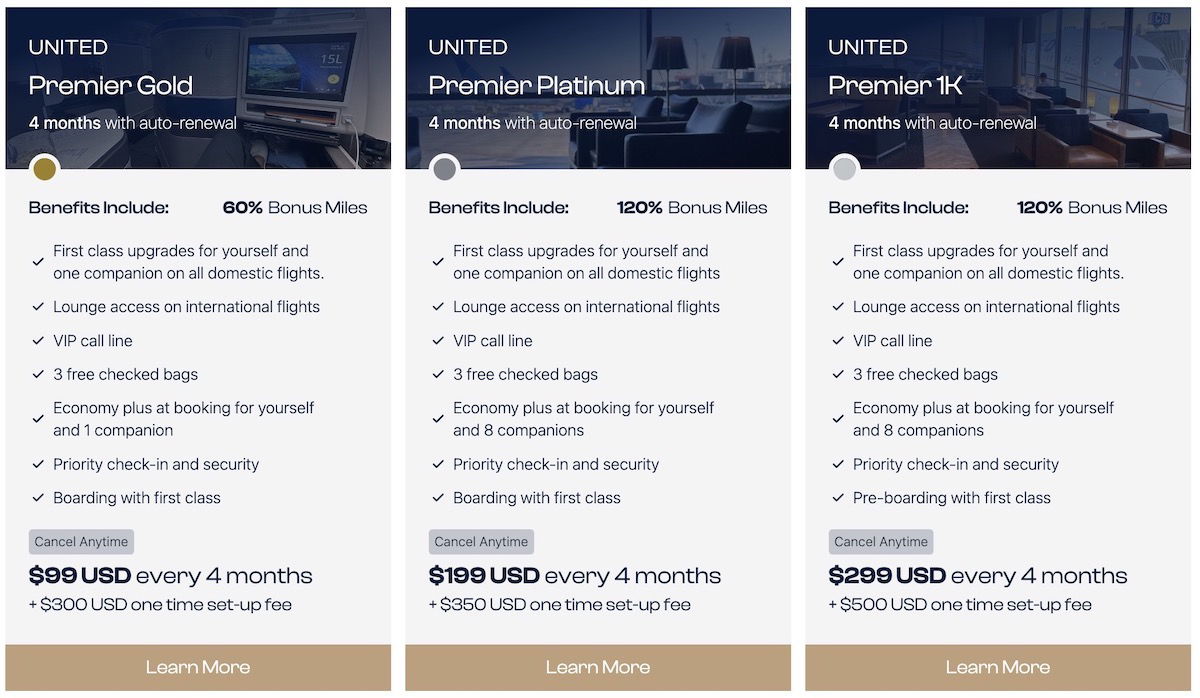 You can also score American Executive Platinum status for a one-time fee of $600, plus a $299 fee every four months.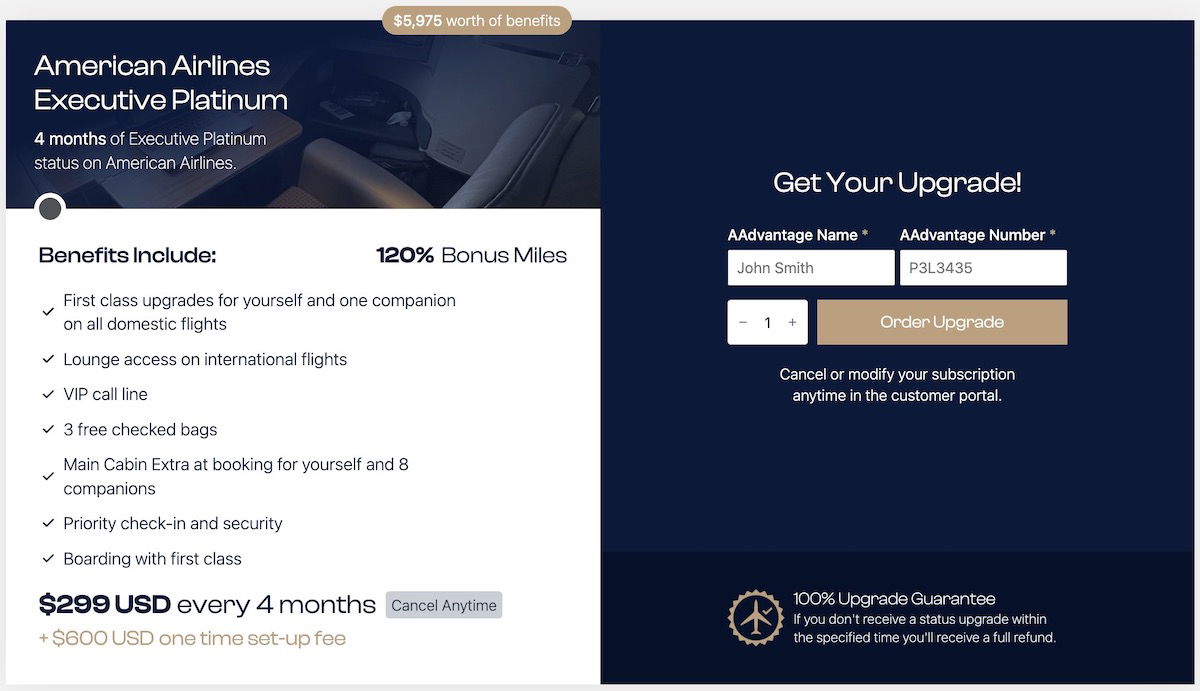 So, how is this all possible? According to airlinestatus.com, the company is selling corporate travel benefits for situations where companies have excess status nominations:
"Due to inaccurate demand forecasting, many companies overestimate the corporate travel benefits they need. Rather than letting them expire, these companies allow us to acquire their benefits packages and make them available on our platform. This approach results in massive savings which we are able to pass on to you. We only collect a small fee for facilitating this service to frequent fliers all over the world."
We don't know a whole lot about who is behind the company, and conveniently the company's "About Us" page is blank. There are some other things that are pretty shady. For example, the website shows five star reviews from Trustpilot…

…yet when you go to Trustpilot, there are no reviews listed for the website.

Caution: this violates airline rules
Let's take what airlinestatus.com claims at face value. Yes, some companies do get elite status to gift as part of a corporate travel agreement. However, without exception, selling this elite status to a third party violates the terms of airline frequent flyer programs. Period. So even if we take what's being claimed at face value, that already violates the rules.
For example, here are the relevant terms & conditions of Delta SkyMiles:
The sale or barter of mileage credit, vouchers, Award Tickets, Medallion Status, Pay with Miles tickets or any other benefit by SkyMiles Members, or the attempt of any of the foregoing, is prohibited. Delta will terminate or deduct mileage from the account of any Member who violates this rule. Award Certificates, Award Tickets, or Pay with Miles tickets obtained through prohibited sale or barter transactions are VOID, invalid for travel, and will be confiscated. Persons trying to use such tickets will not be permitted to travel unless they purchase a ticket from Delta at the applicable fare.
I see some people on Reddit discussing airlinestatus.com, and claiming that airlines wouldn't punish people acting in "good faith" by buying airline status from a company that claims to be legitimate. I absolutely wouldn't follow that line of thinking. Is it possible you get away with it? Sure. Is it possible you end up with your frequent flyer account suspended, with no recourse? Absolutely.
Now, the other question is whether we should take what airlinestatus.com is claiming at face value. As much as I'd love to test this out and see how they operate, I don't want to jeopardize any of my own accounts, so I won't do that.
I will point out a few things, though:
Interestingly the amount of time for which you receive status coincides with the publicly available status challenge lengths that programs offer; Delta's status challenges last for 90 days, while American's status challenges last for 120 days, just as is the case here
While I'm not suggesting that airlinestatus.com necessarily does this, some people do try to start status challenges with doctored credentials, which isn't too hard to do nowadays with how easy it is to change the text on websites
Someone on Reddit claims that after purchasing the status through airlinestatus.com, they received an email from Delta stating that the carrier is looking into the status match request, and will get back to them soon
Now, what I can't wrap my head around is how airlinestatus.com can extend status beyond the initial three to four month trial period, without some sort of travel requirement. Just about all status challenges (whether directly through an airline or through a corporate agreement) require some amount of activity to maintain the status after that period.
It seems airlinestatus.com has only gotten attention within the past few weeks, so I'm not sure anyone has actually faced what happens after that initial trial period. I'd be very curious to see what happens when someone tries to renew their status for a second period of three or four months.
Personally I'd be shocked if airlinestatus.com is up in its current form a month from now.
Bottom line
A spiffy-looking website named airlinestatus.com is selling airline status, claiming that it's acting as the middle man between consumers and companies with too many corporate status nominations.
While I can't say with certainty how airlinestatus.com is attaining these status matches, what I can say is that buying airline elite status (even through a third party) violates the terms & conditions of virtually all airline loyalty programs.
The amount of time status is valid is also suspiciously similar to how long public status challenges are valid for, which makes you wonder. If you do decide to purchase status from this website, you've been warned…
There's now a new website with the URL joindeluxe.com, which is doing exactly the same thing, at exactly the same cost, with exact the same graphics. The website was set up shortly after my previous story on this shady practice, so I think it's obvious what's going on.
What do you make of airlinestatus.com and joindeluxe.com?