Okay, I guess unfortunately I can believe it, I just wish that I couldn't. How do we sensitively broach this topic?
The shirts of Charlotte Airport
I dress casually when I fly (and just about everywhere, for that matter). Athleisure makes up 90% of my wardrobe, and I feel pretty comfortable wearing it most places, including on airplanes and at airports. Some readers comment occasionally on stories about how people dress when they fly, noting that they "remember back in the day when you'd dress up to fly." Well, I guess I'm having my own version of that, because I'm in disbelief at what others wear when flying.
I had an extended delay at Charlotte Airport yesterday, and since it was a rolling delay, nearly 200 people were huddled around the gate. I couldn't believe some of the ways that people were dressed. Let me give you a small sampling of what I saw just at my departure gate, for a single flight to Tampa.
I'm not even talking about the four people wearing either 2020 or 2024 Trump gear (ironically the only one of them who was following the federal mask mandate was the one who had a Trump face mask, rather than hat). For the record, there was zero Biden 2020 or 2024 gear in the gate area, because, you know, the election is over.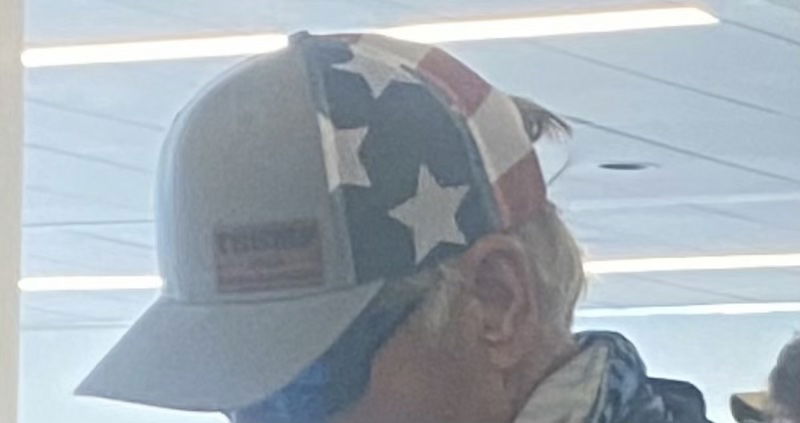 Rather I'm talking about the other stuff I saw…
There was the lady wearing a shirt that said "not a pepper spray kind of girl," with a picture of a rifle on it. How exactly does that mental dialogue go when you're getting dressed to go to the airport? "Hmmm, I'm flying today, I'm going to be stuck in a confined space with strangers who may have different beliefs than me. Yeah, let me wear my shirt that jokes about shooting people." And we wonder why there's an uptick of inflight disturbances…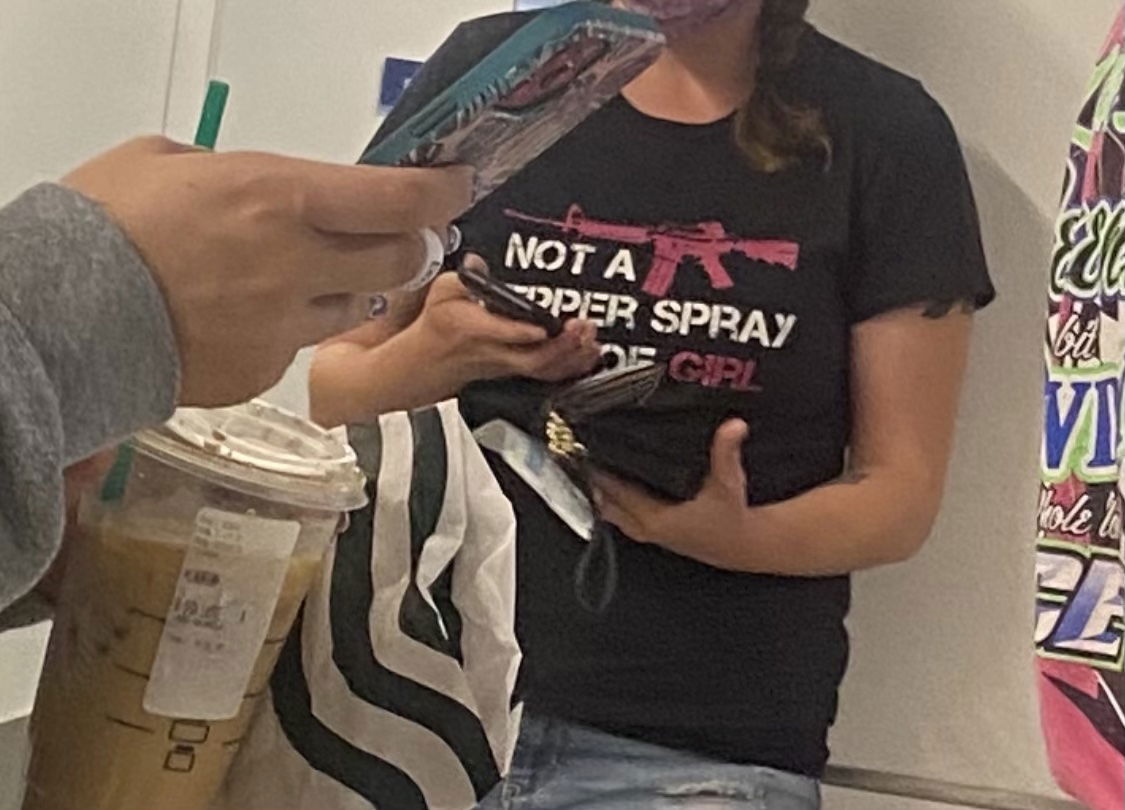 Or there was the guy (I couldn't get a good pic that still protects his privacy, but I found the shirt on Amazon) wearing an "It's Not Gay If It's TSA" shirt. Which, like, might have almost been funny, if it weren't for the person he was traveling with wearing a confederate flag t-shirt.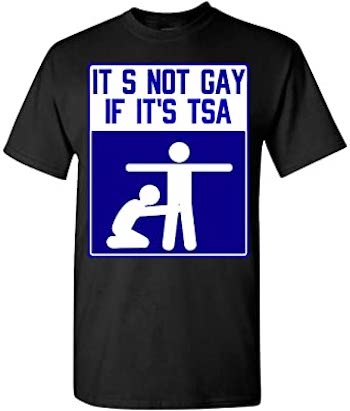 And then there was a guy wearing a "don't tread on me" shirt, which seems to have different meanings to different people.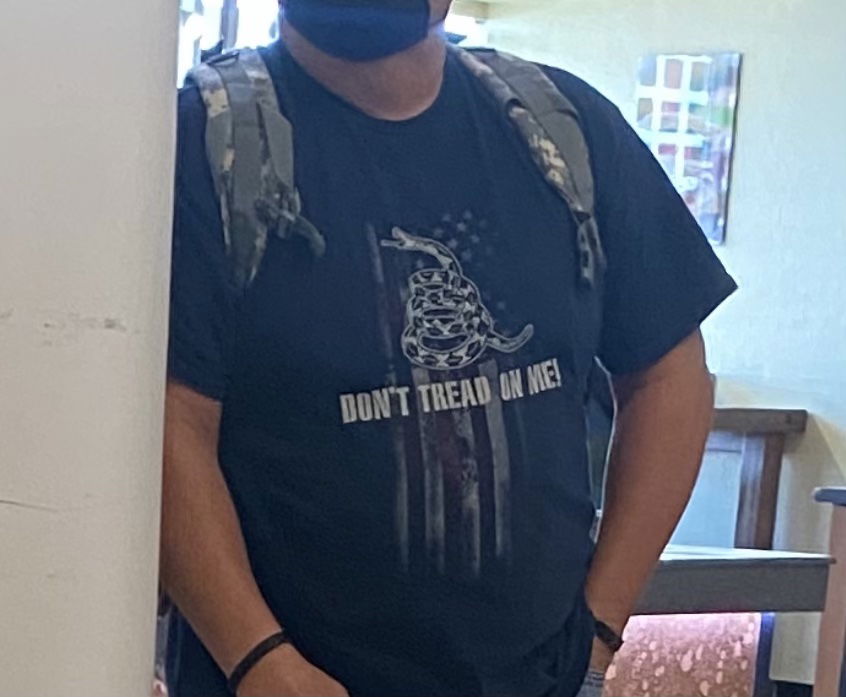 Does this violate American Airlines' dress code?
American Airlines has an overly simple dress code, in my opinion:
Dress appropriately; bare feet or offensive clothing aren't allowed.
Interestingly when we hear stories of this being enforced, it's almost always curvy women being told they need to cover up, because they're "showing too much," even though all of their private parts are covered.
The defense from people who agree with this is typically "I don't want my children to be exposed to this." I don't really get it, because if you ever take your kid to the beach, they'll see much more revealing clothing.
Maybe it's just me, but personally I'd consider wearing a shirt that jokes about using guns on people, or a blatantly homophobic shirt, more "offensive" than seeing a woman's natural curves, while still covering what "needs" to be covered. But again, that's just me.
Bottom line
Not a lot surprises me nowadays, but I'm disappointed by the shirts people wear at airports nowadays. I'd expect one or two of these, but the sheer quantity that I saw was disheartening, and I feel like there has been an uptick of these lately (at some airports more than others).
Has anyone else noticed an increase in these kinds of "statement" t-shirts? And what do you think, do at least some of these cross the line into "offensive" clothing, and violate American Airlines' dress code?