While I usually like to travel "one mile at a time," the other day I measured a little differently. 😉
A day of plane spotting at LAX TBIT
Prior to my late night Fiji Airways Airbus A350 flight from Los Angeles to Nadi, I decided to spend the day at Tom Bradley International Terminal (TBIT). In addition to visiting various lounges and making them my office for the day (stay tuned for lounge reviews!), I mainly just did a lot of walking.
Just how much did I walk? Over 21,000 steps.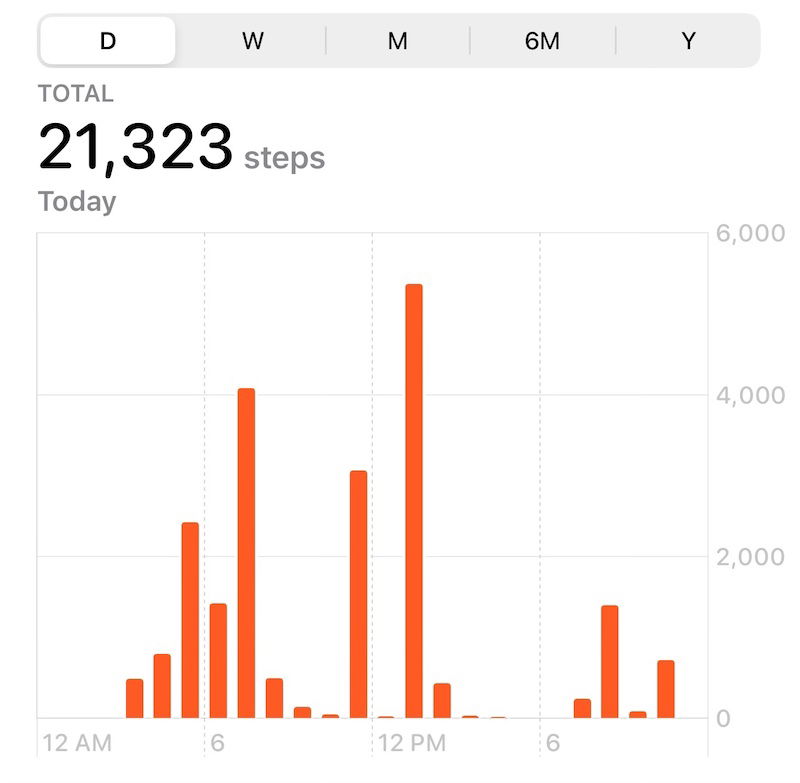 What was my motivation for walking that much? For one, it's nice to get some movement when you're mainly just sitting around on planes and eating.
But the truth is that Tom Bradly International Terminal just gets me excited in a way that no other airport terminal in the United States can. There's not a more international airport terminal in the United States — I love the energy of people being there from all over the globe, observing all the passengers and crews, etc. I appreciate that more than ever before, having seen how quickly global travel can come to a standstill due to a pandemic.
On top of that, LAX's TBIT has huge windows at all gates, so you can see the planes (and everything going on) easily. I just couldn't help but do the rounds throughout the main part of the terminal, as well as in the new Midfield Satellite Concourse. I also had Flightradar24 open, so that I could see what planes were arriving and departing.
I just love watching planes pull into gates, get catered, have cargo loaded, push back, etc. Even though I've done a ton of travel over the years, this is something that never gets old for me.
Below is a small sampling of the planes I saw, from smallest to biggest. There were even some new ones for me that I hadn't seen before, like the ZIPAIR Boeing 787-8, as well as the ITA Airways Airbus A350-900.
I'd love to hear from OMAAT readers as to which plane below you like the most, and/or which you'd most like to fly. I was surprised by just how gorgeous the ITA A350-900 was in person — I think that might have just been my favorite, at least for the novelty. Though frankly I feel like I'm cheating on the 747-8, which is otherwise the most stunning plane in the sky.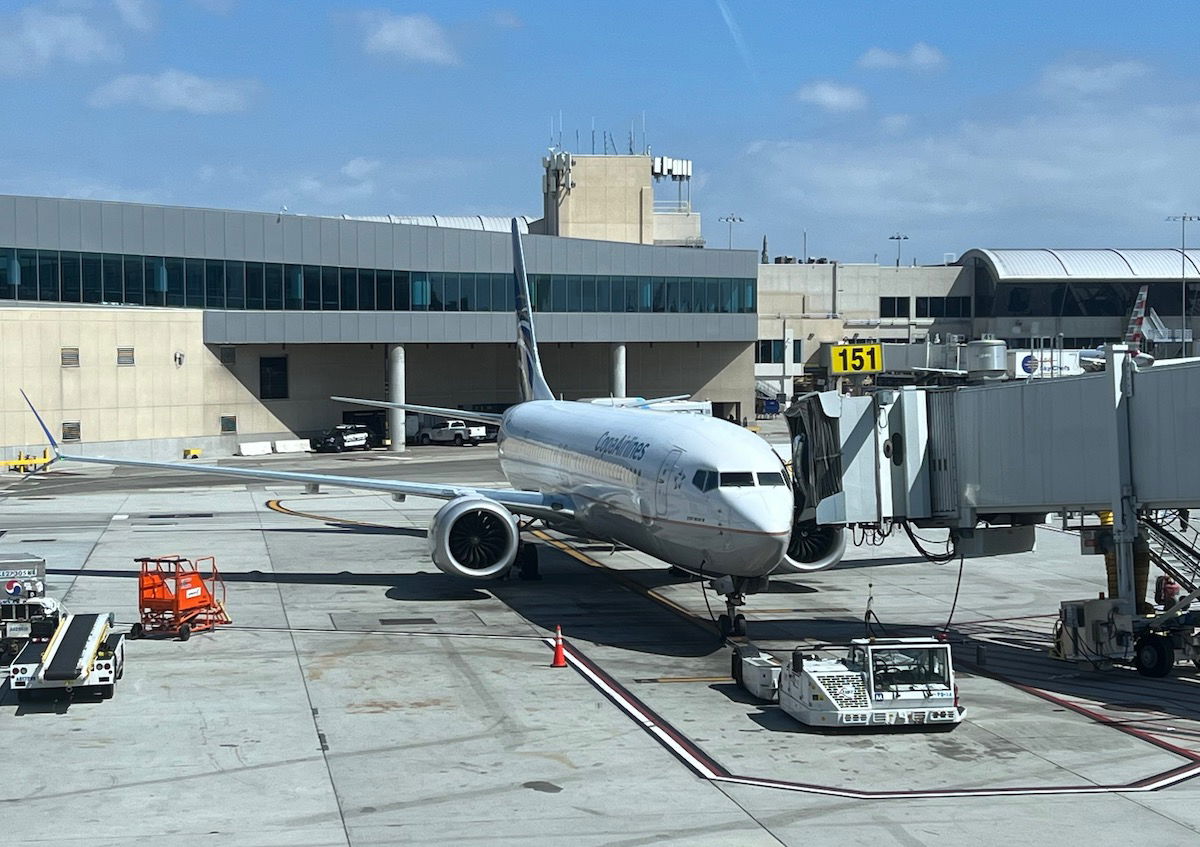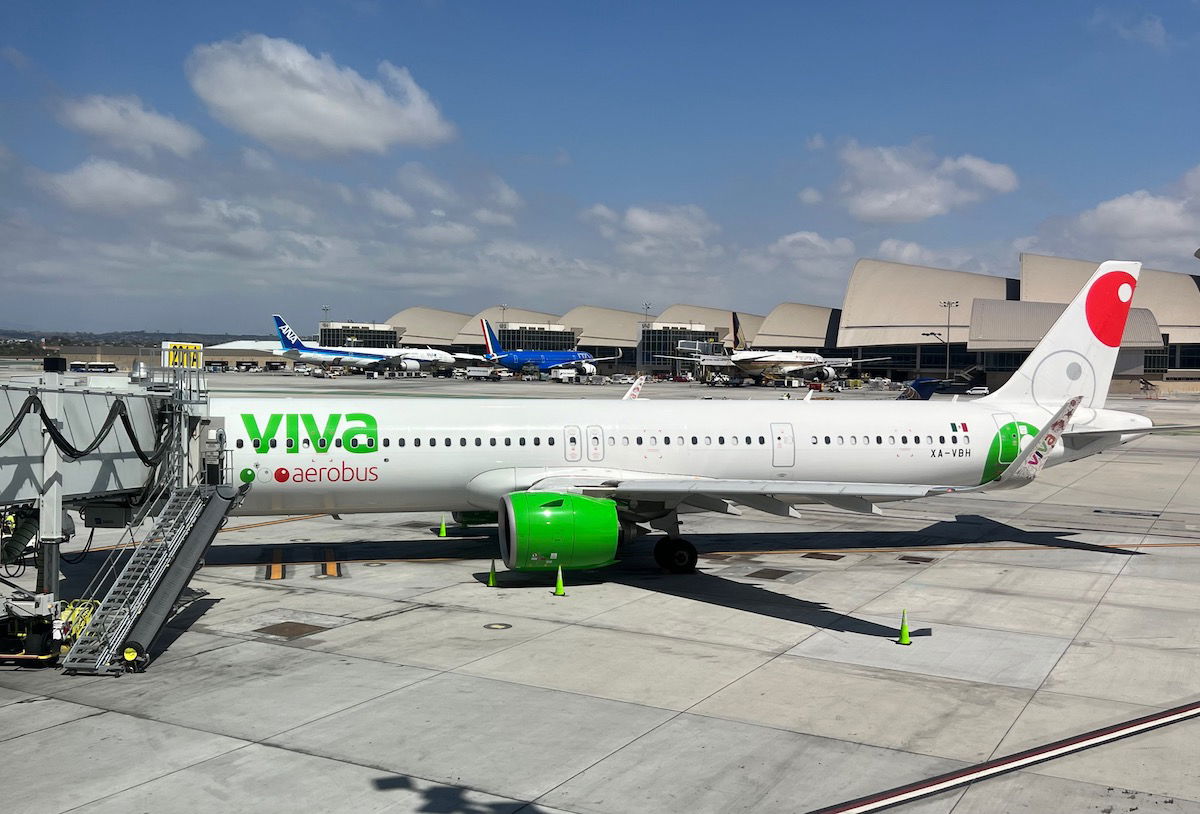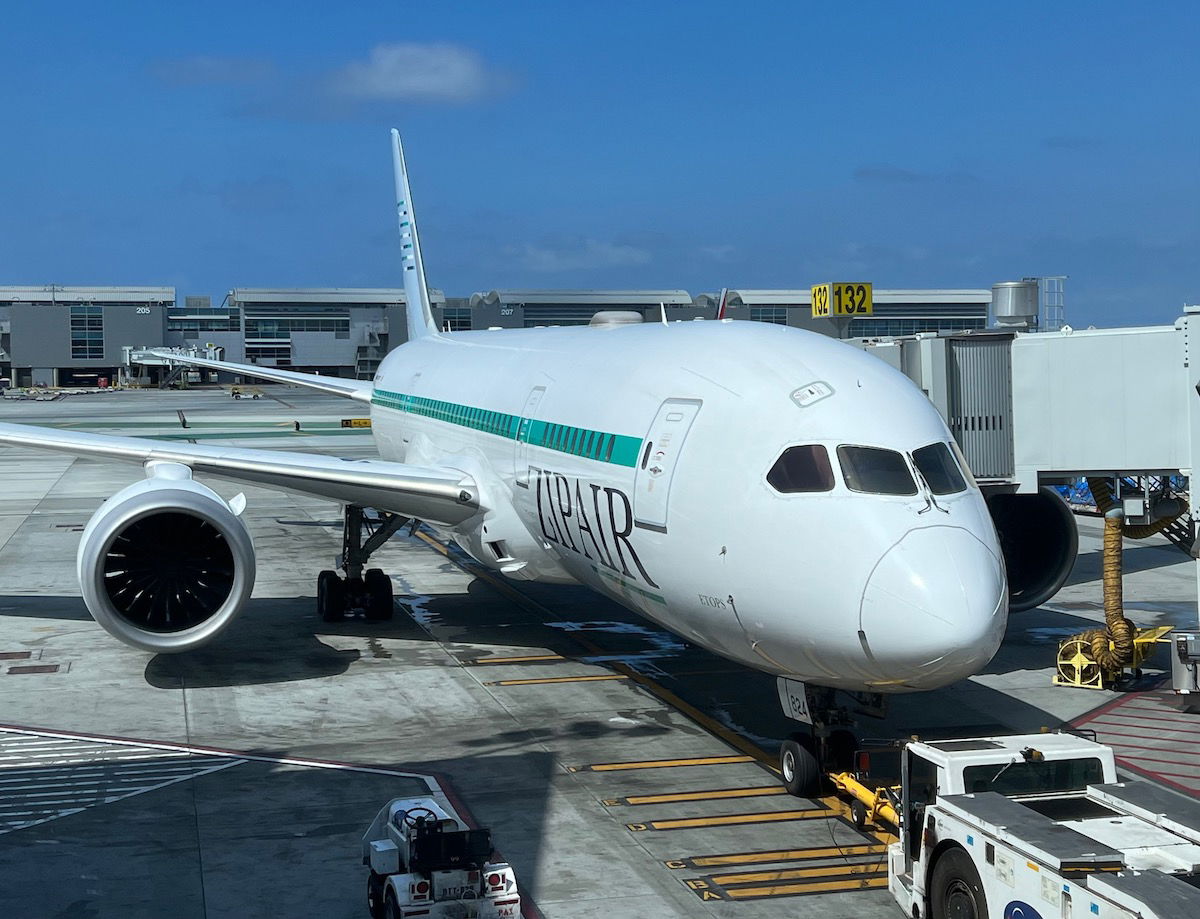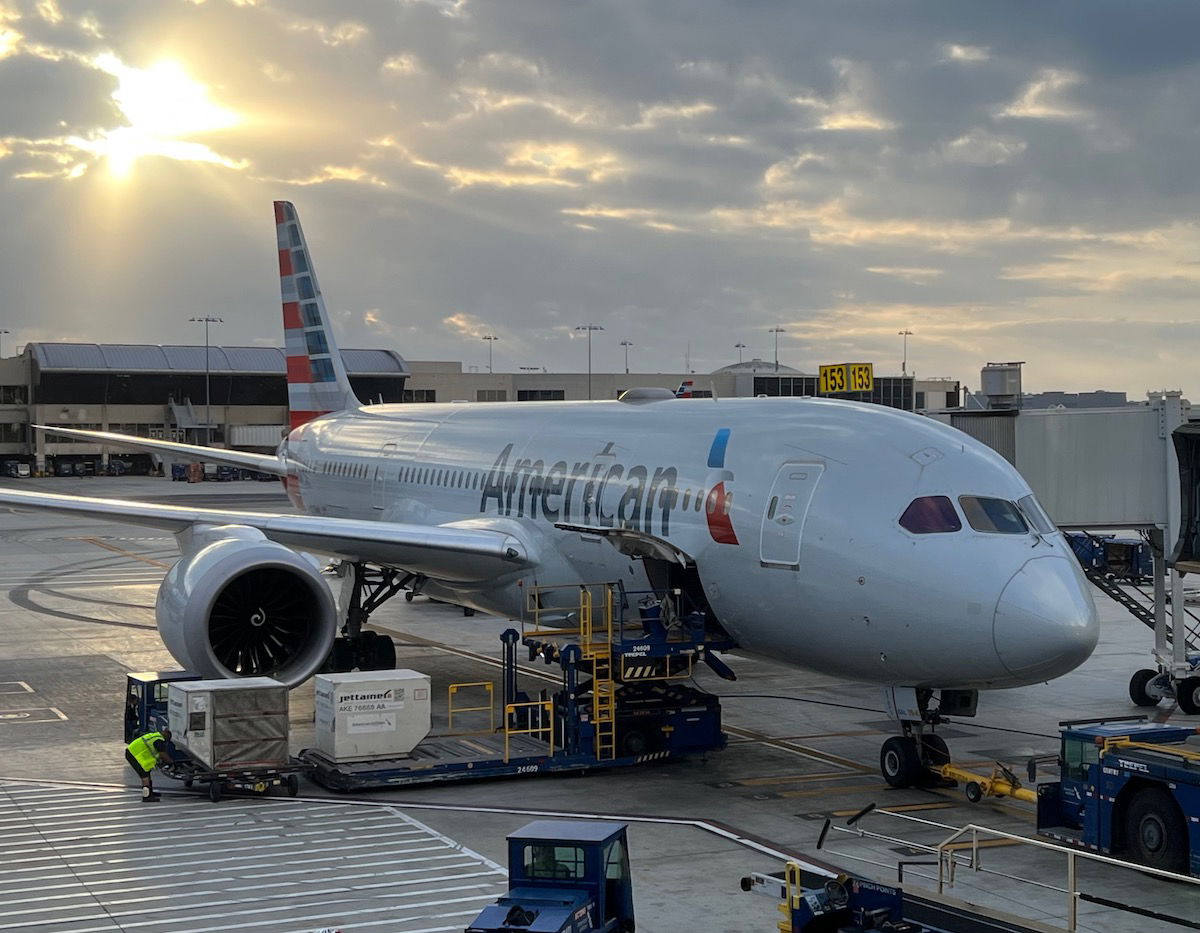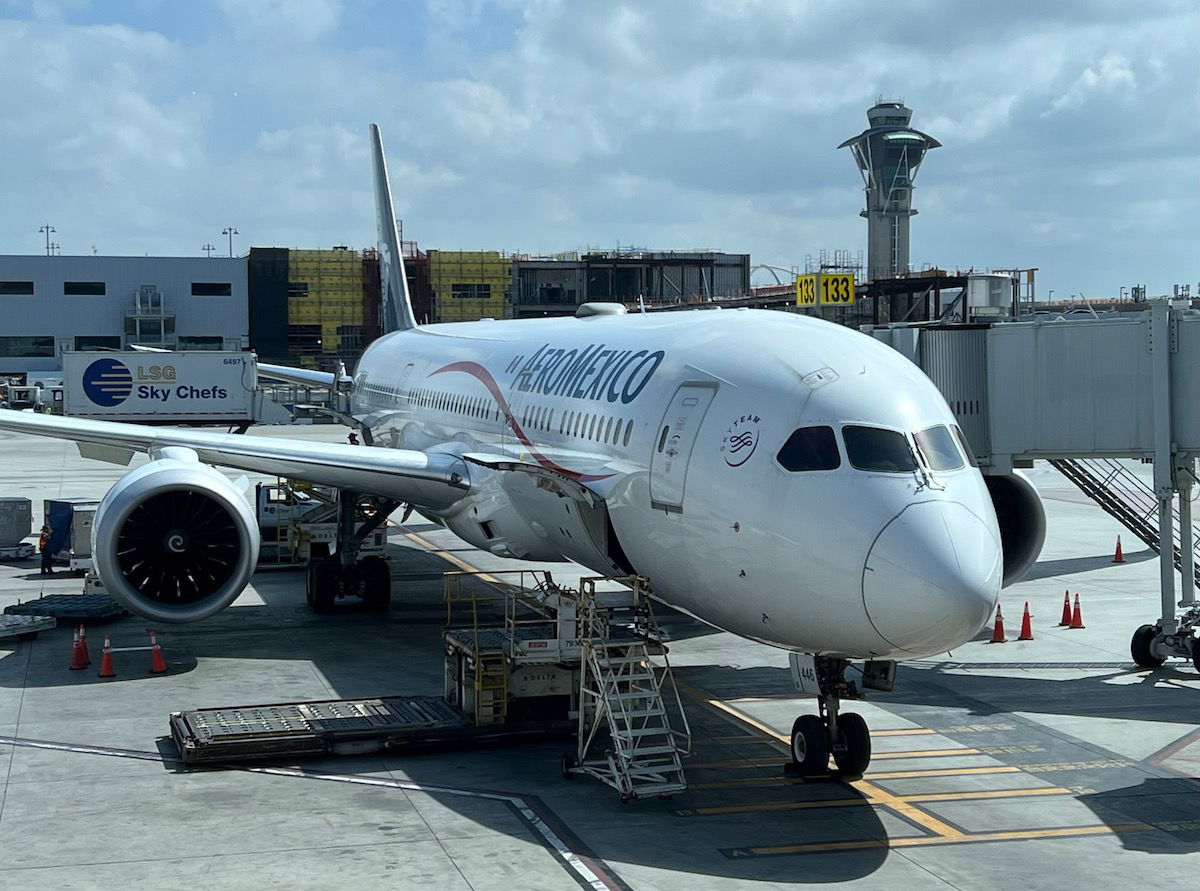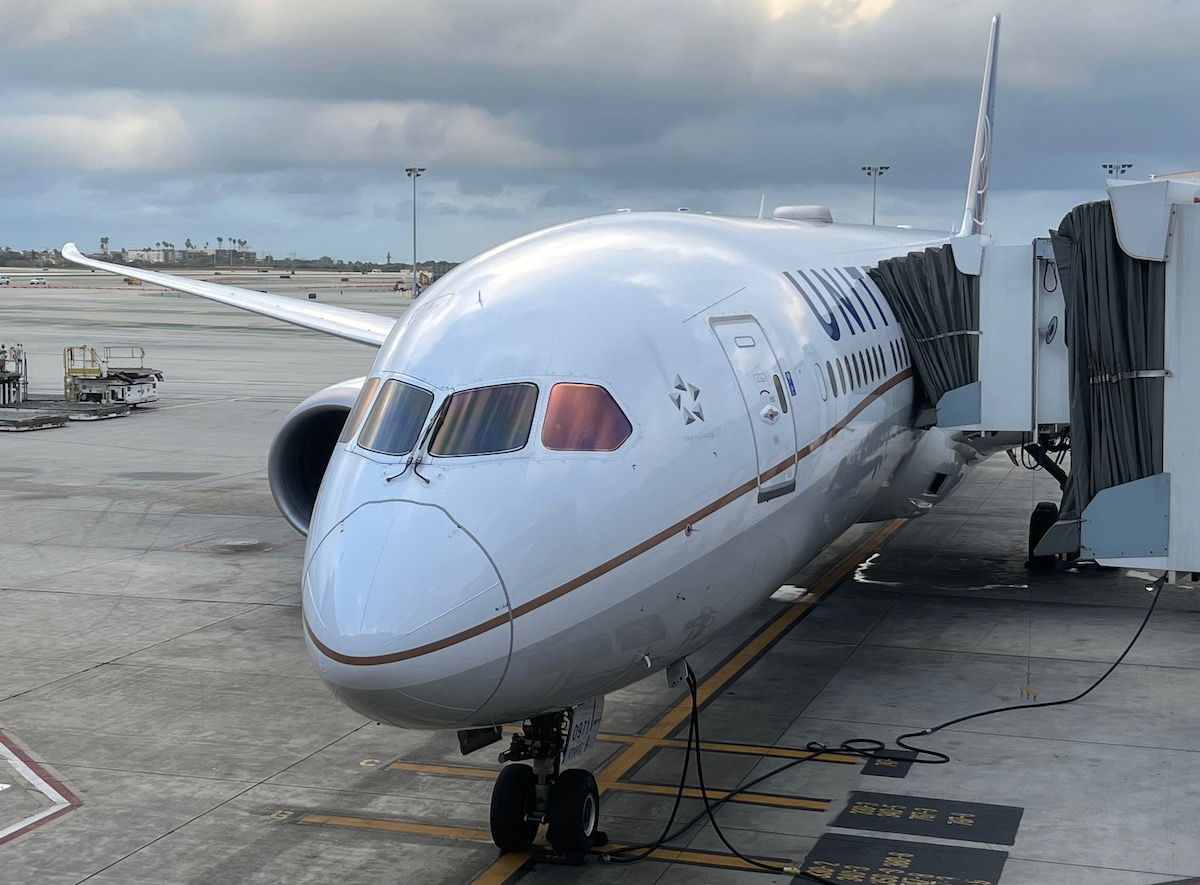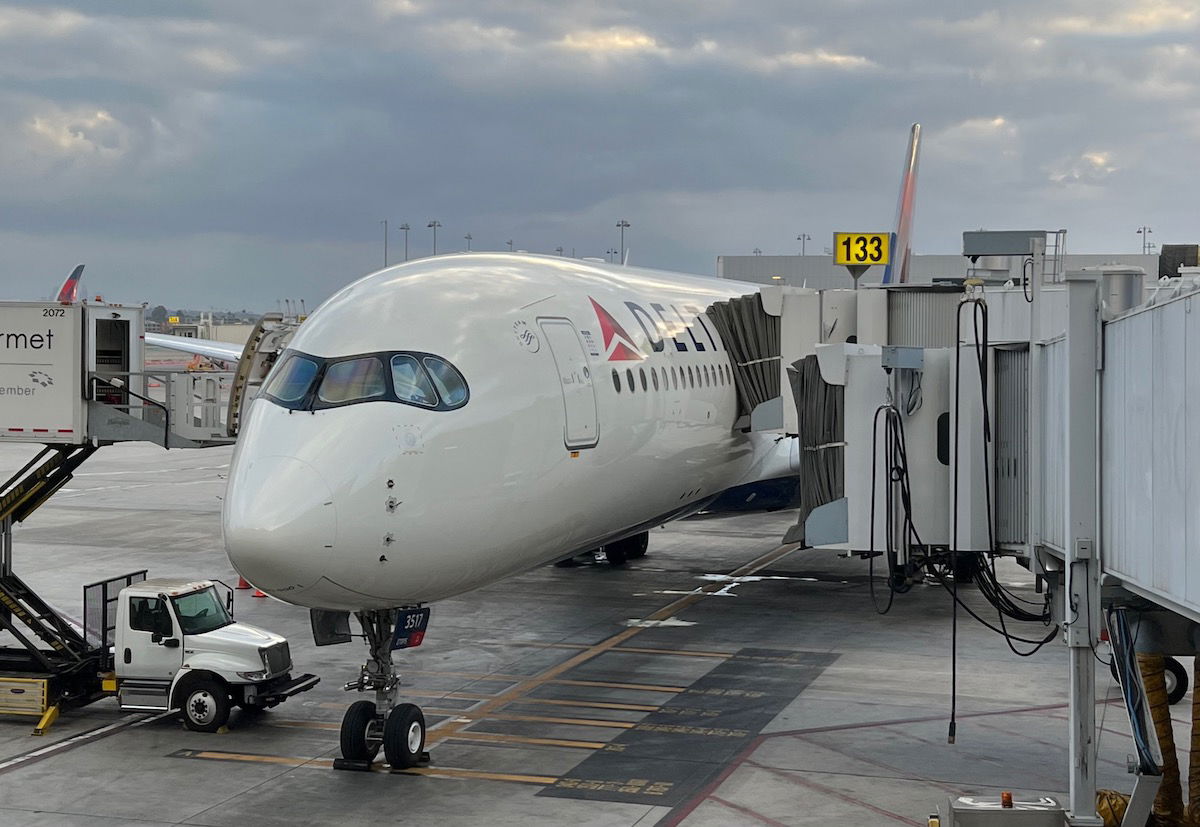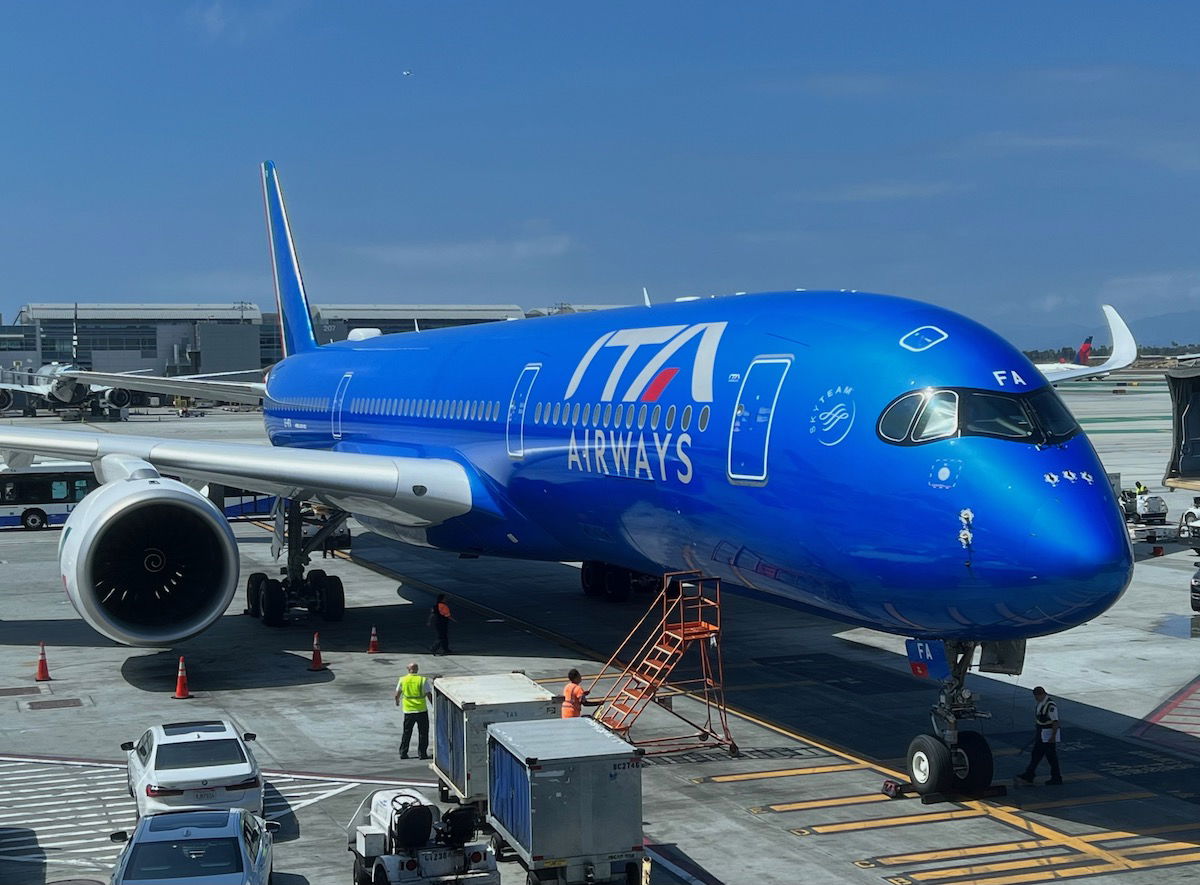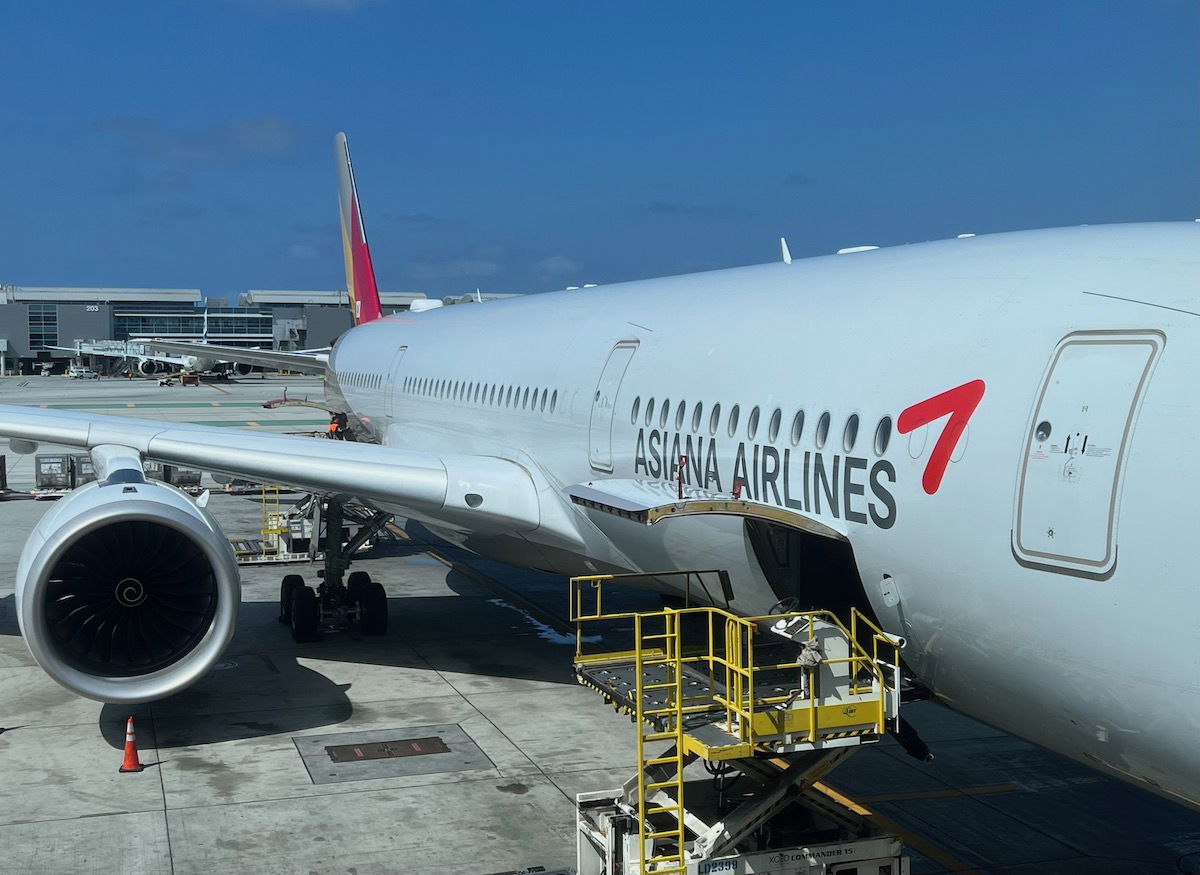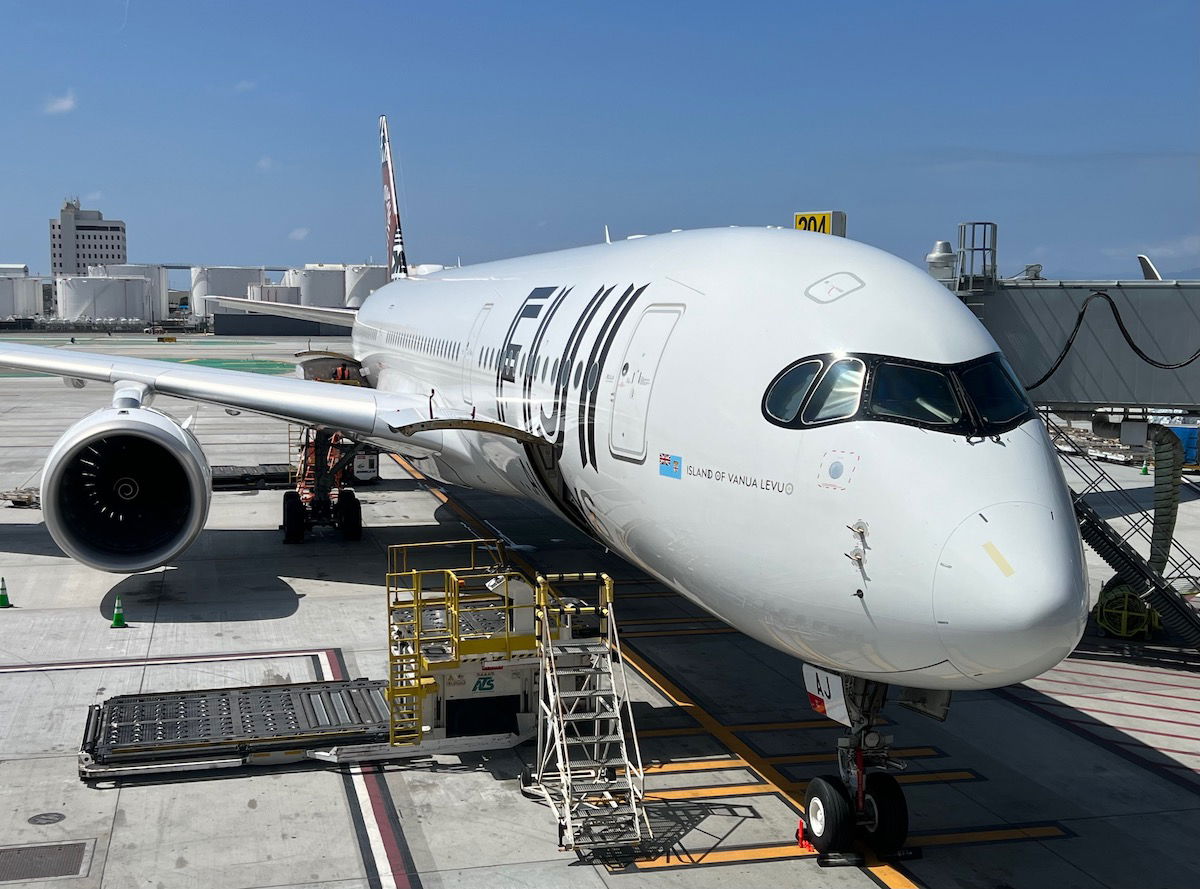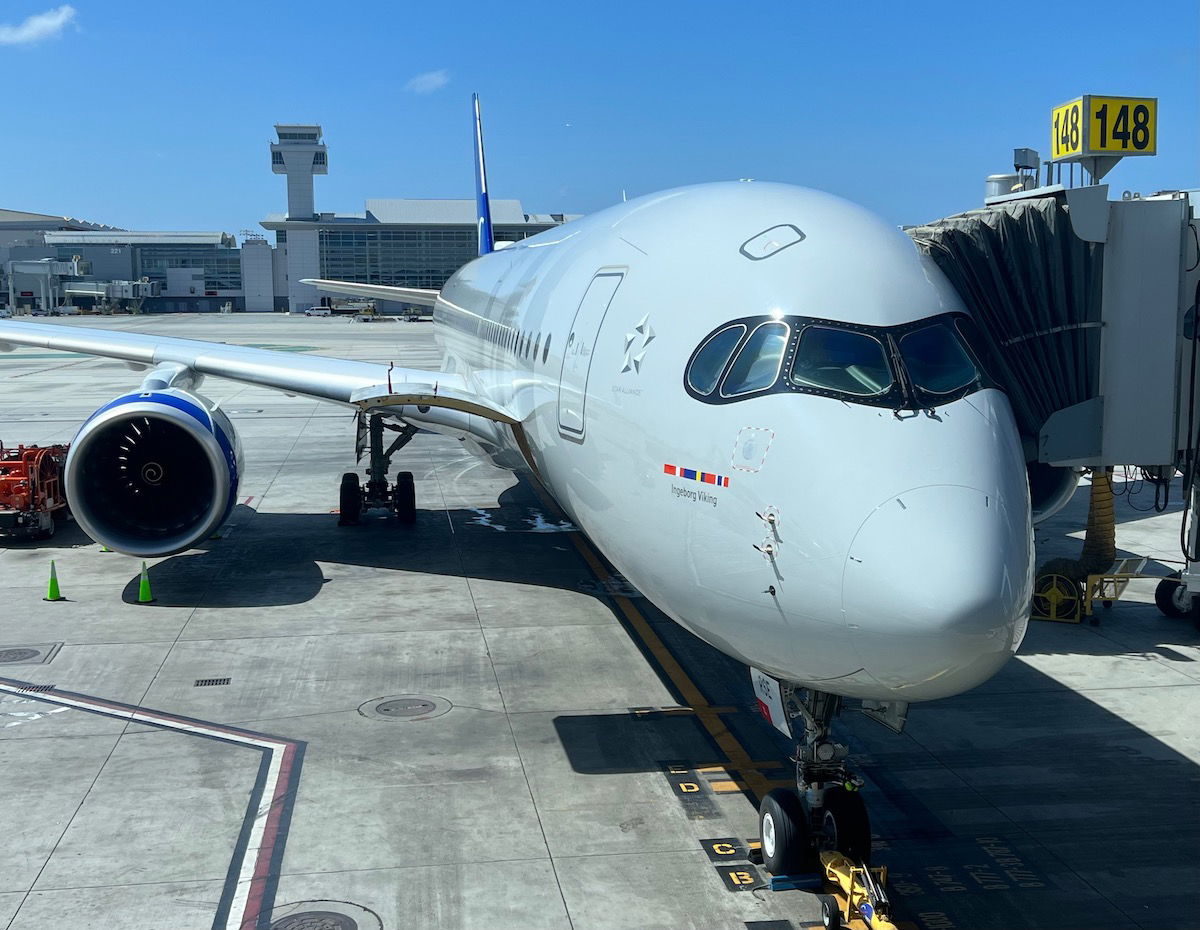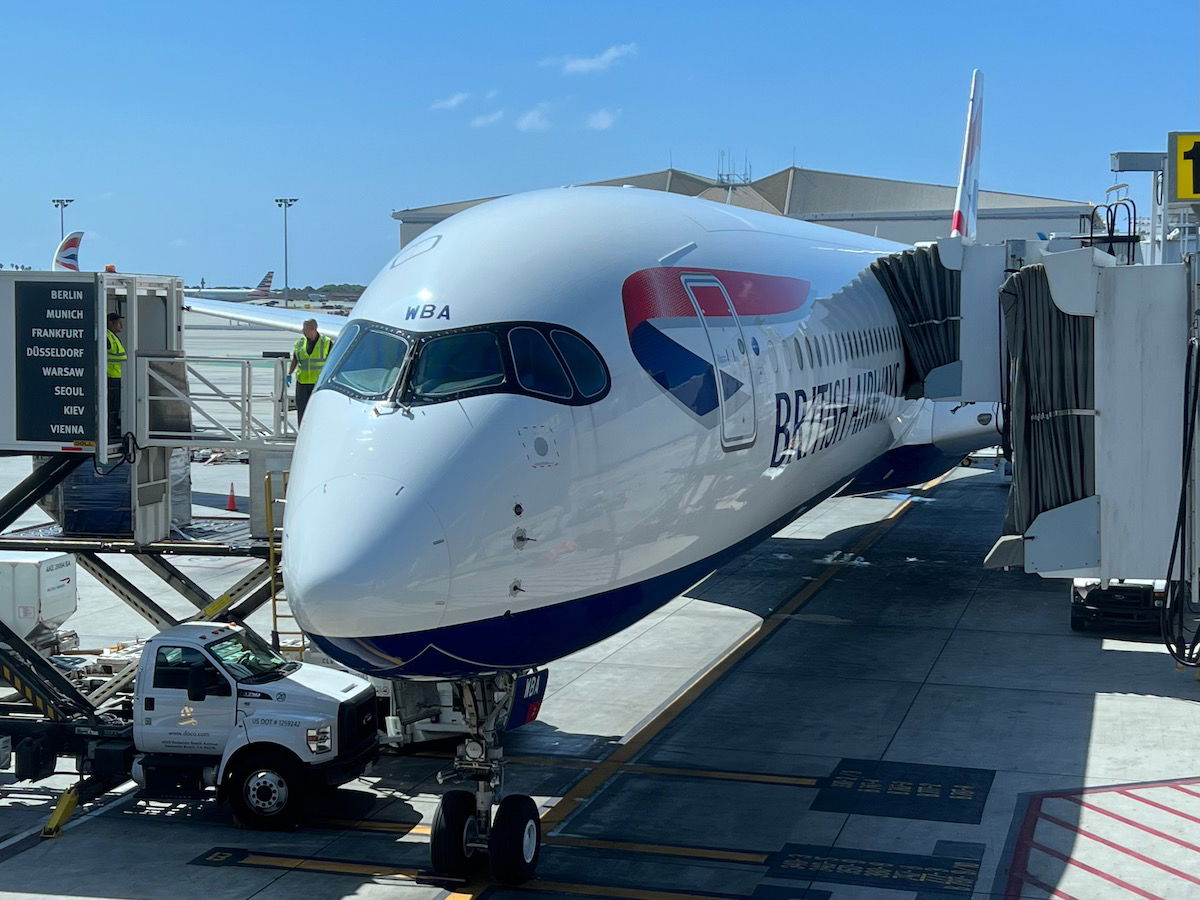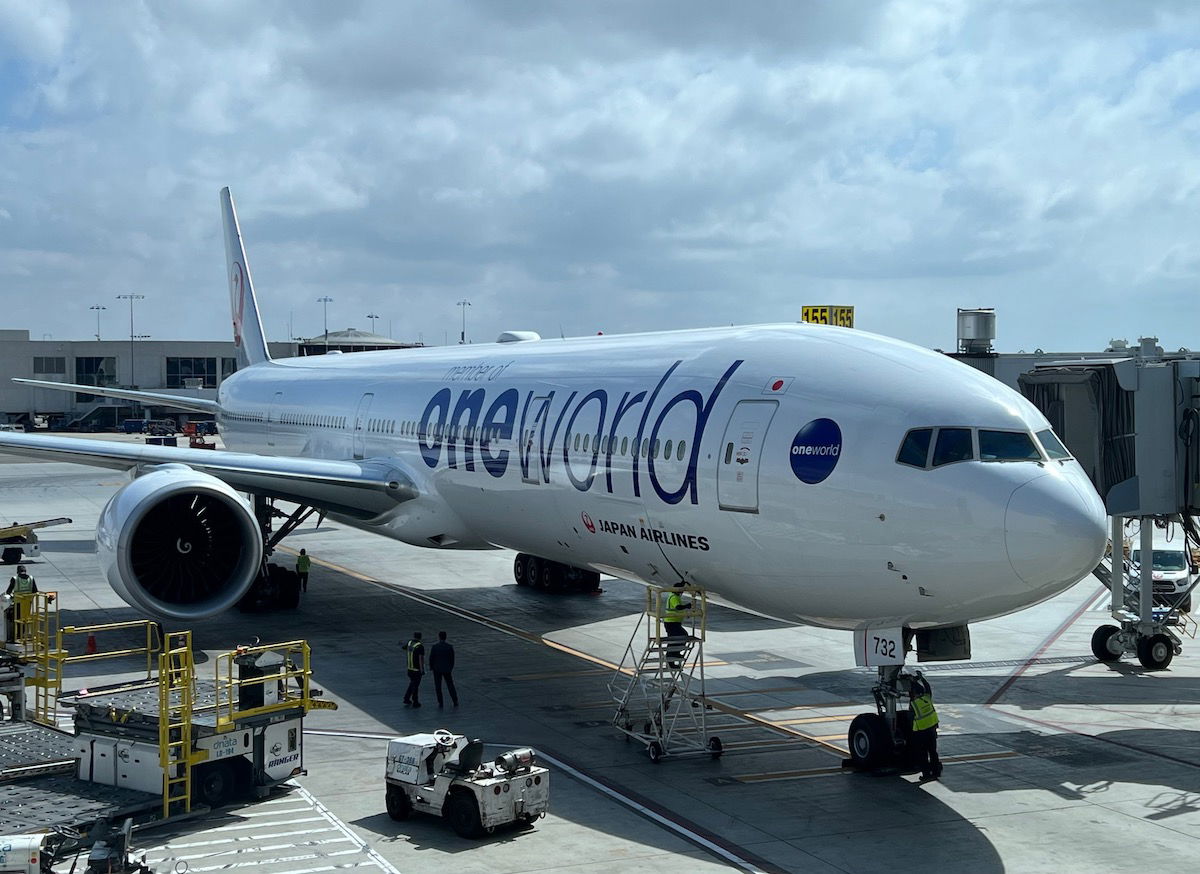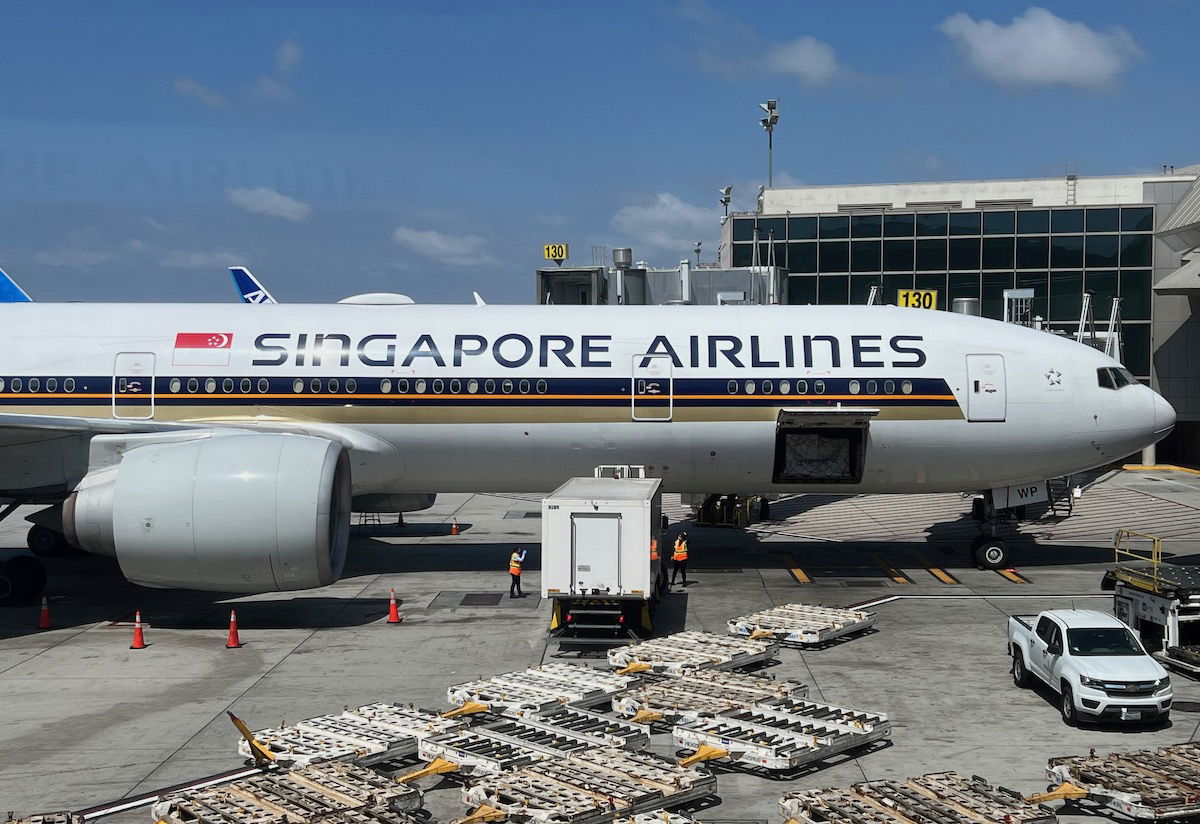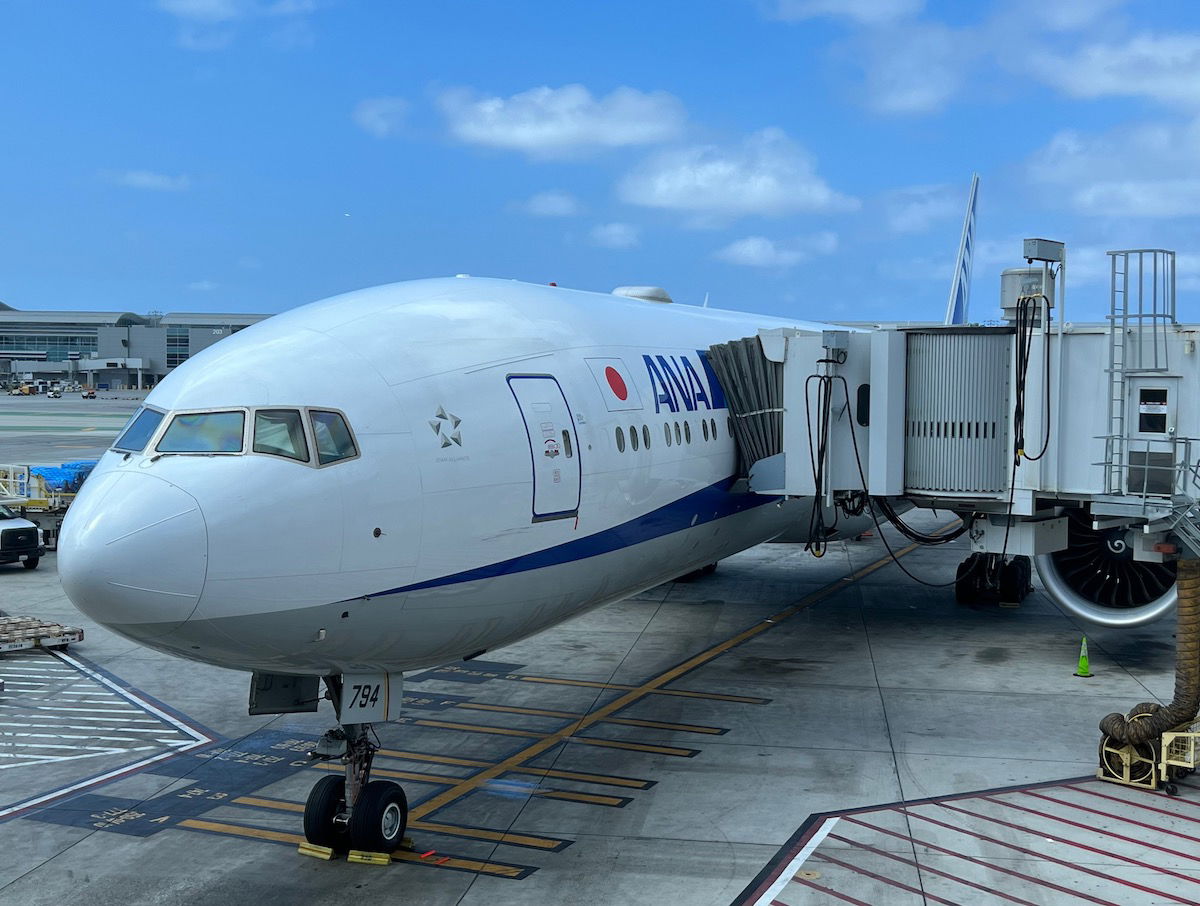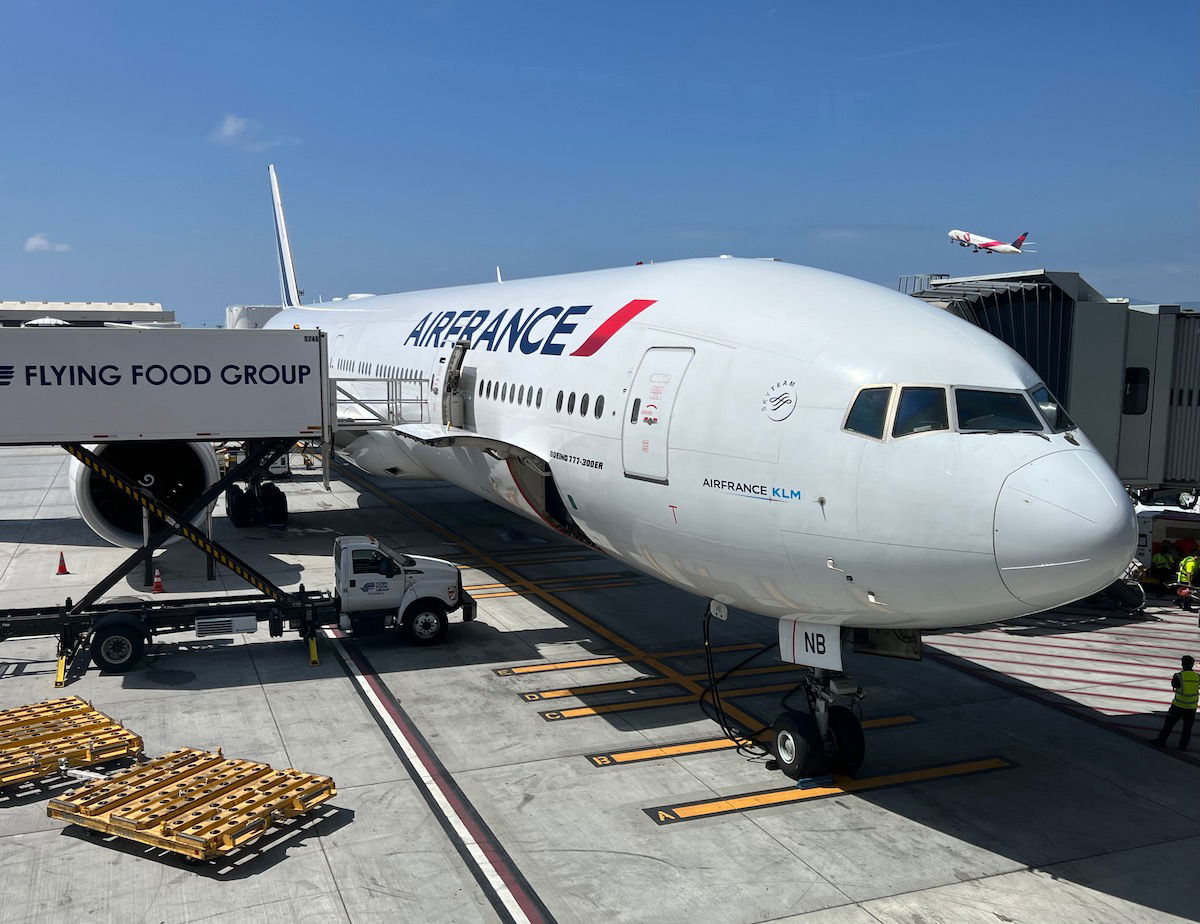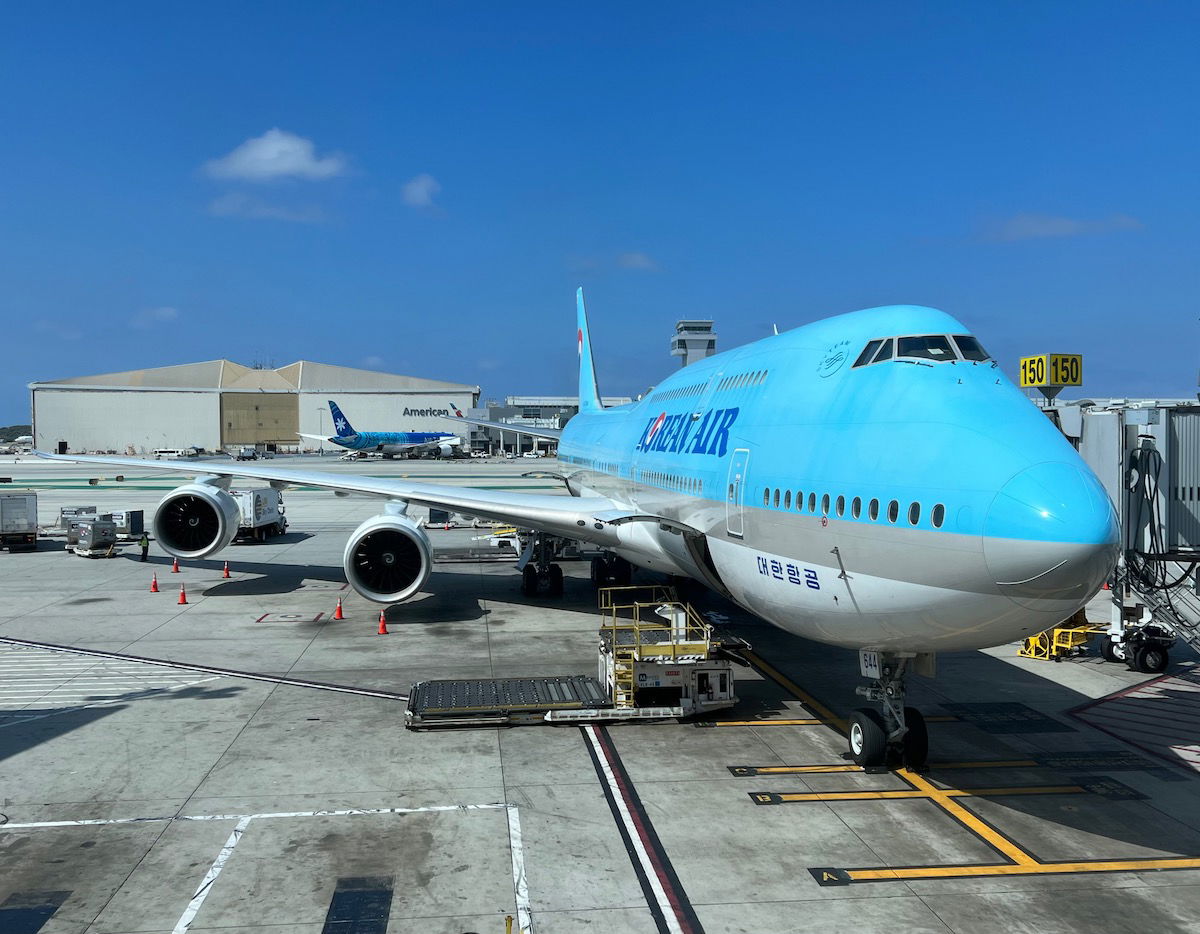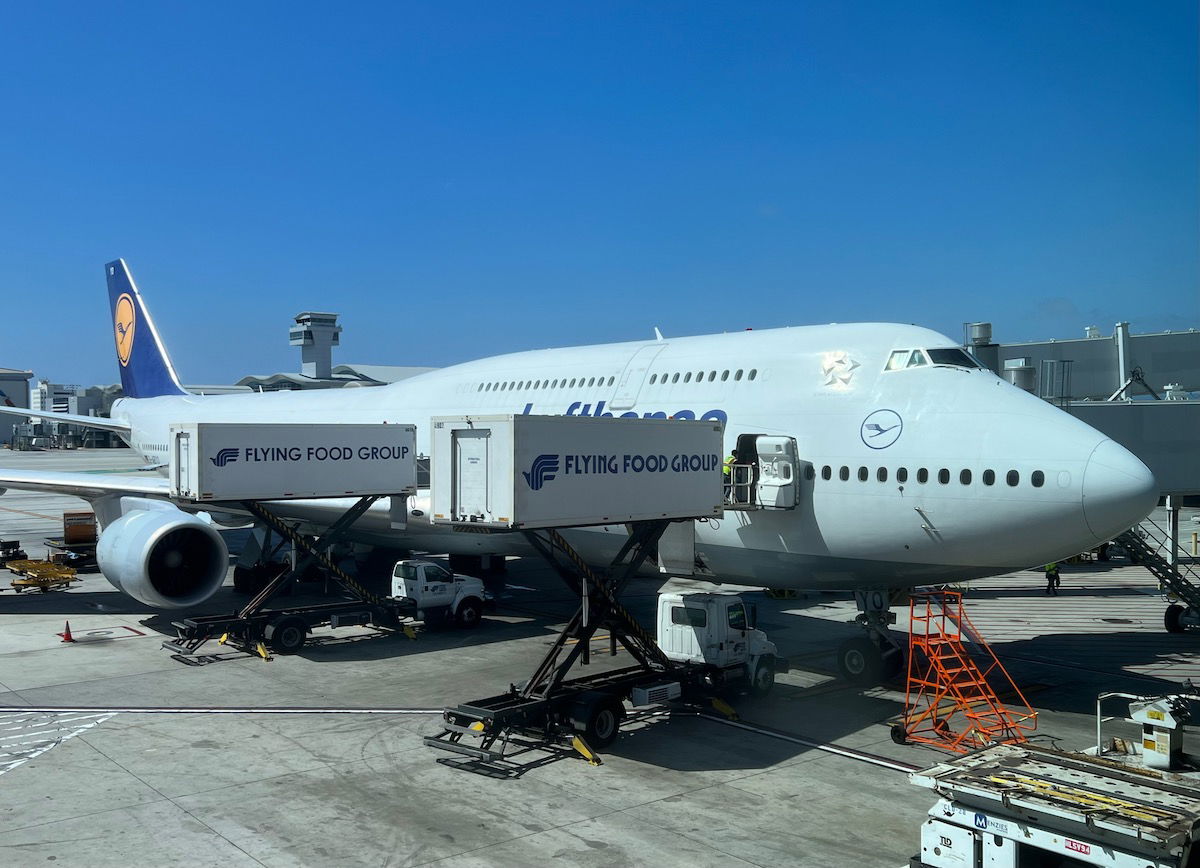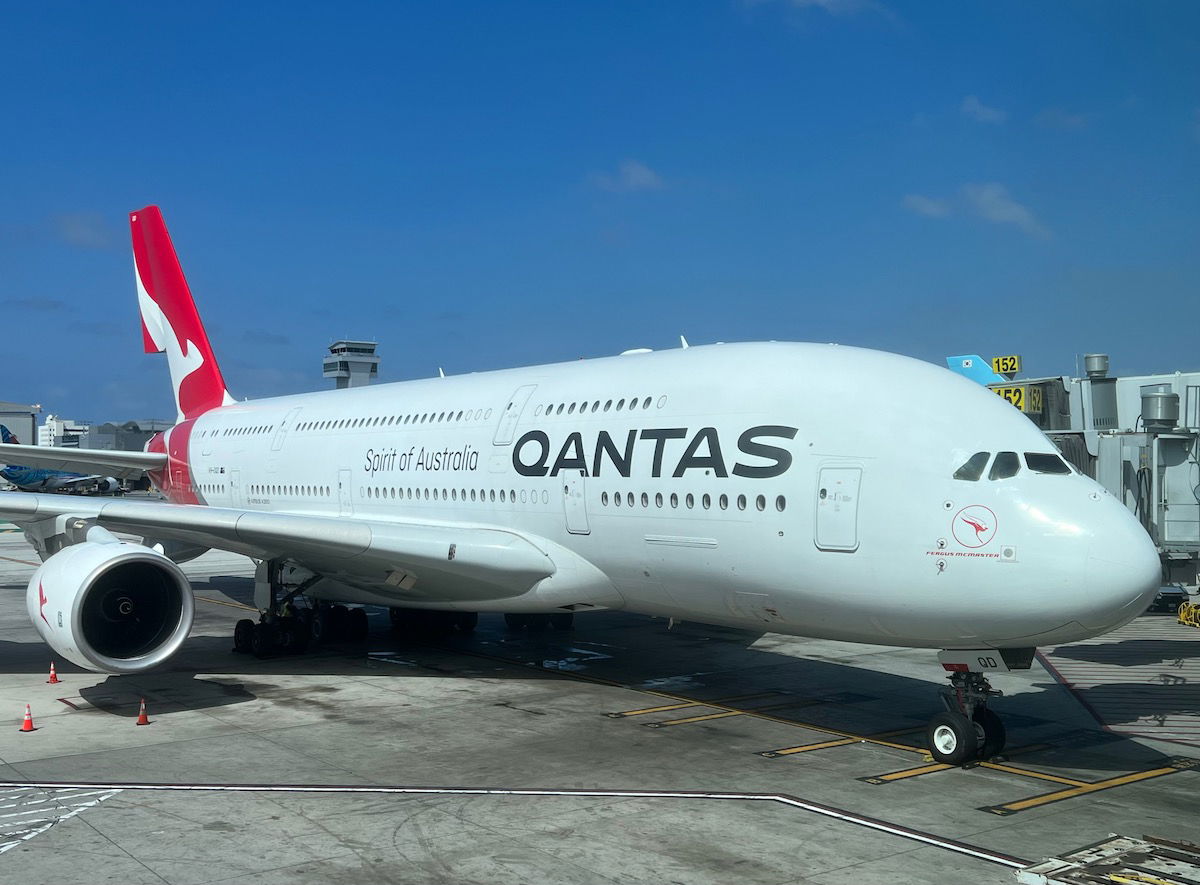 The most photographed thing at LAX TBIT
While I was photographing planes, the planes weren't what was soliciting the most interest among passengers. Late in the evening I saw a bunch of people running and taking pictures. Was there a celebrity, or something? Nope, instead the four guys below were probably LAX's hottest attraction of the evening.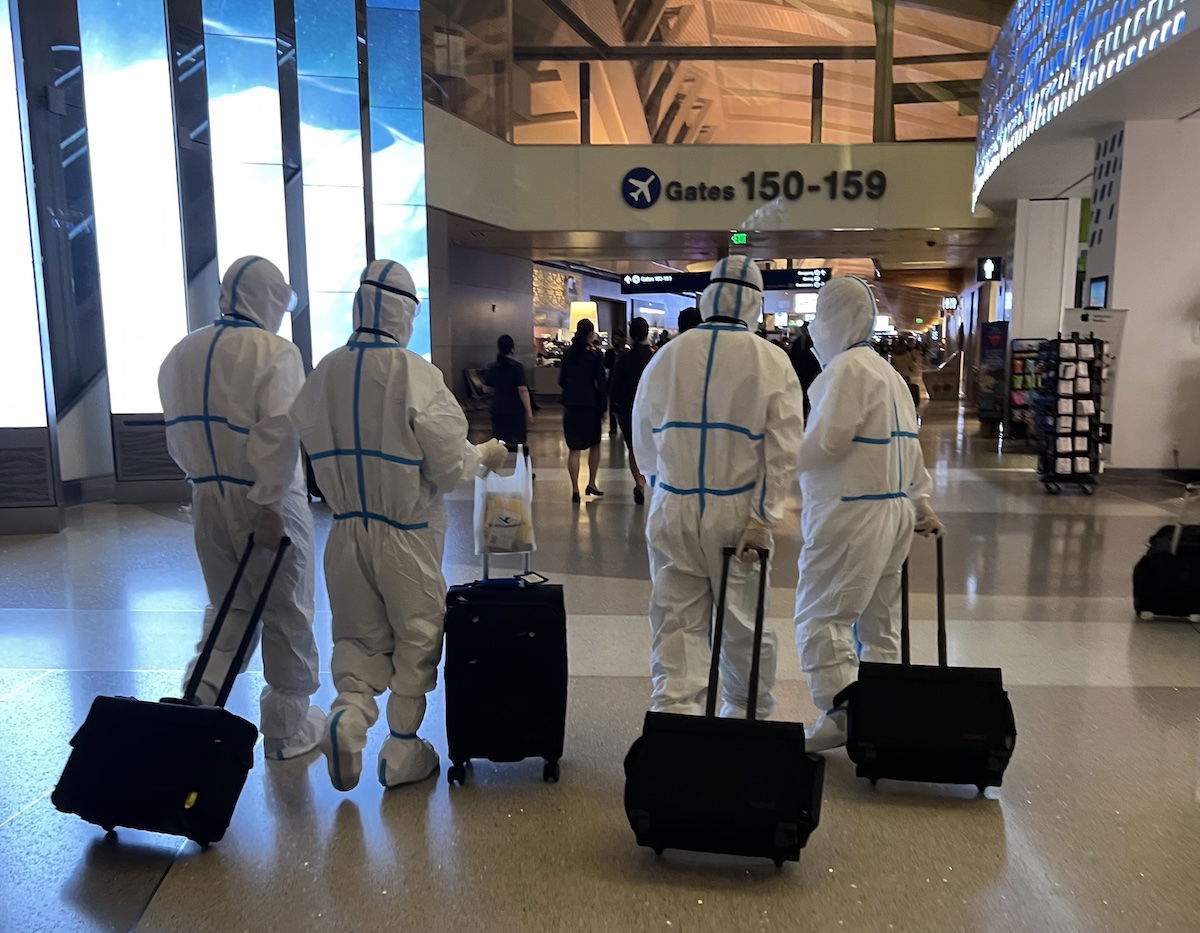 Now, it actually seemed like they kind of enjoyed the attention. They had a strut to their walk, they were laughing, and they even posed for pictures with people. A few thoughts/questions:
Were these passengers or pilots? I would assume passengers, but three of them have bags that almost look like those pilot flight bags (and also four people is what you'd expect for a long haul cockpit crew)
Presumably they were traveling to Xiamen, China (given the Xiamen Air bag, the strict quarantine there, etc.), and that's a long flight; if they're going to have this level of protection, do they eat during the flight, use the restroom, etc., or is this protection only for the terminal?
Bottom line
It's nice when you can combine stepping with plane spotting, and in my opinion there's no better place to do that than LAX's TBIT. I love the huge variety of international airlines and wide body jets, combined with the windows that make it easy to see everything that's going on. Besides, I needed to get some extra steps in after over indulging in the Qantas First Lounge.
Anyone else just love roaming around terminals and looking at planes? And which of the above planes is your favorite? I vote for the ITA A350-900 and Lufthansa 747-8!