It's an exciting year for Japan Airlines. Later this year, the oneworld carrier is expected to take delivery of its first Airbus A350-1000, which will be the company's new flagship aircraft, replacing the Boeing 777-300ER. Not only is the A350 a more modern and fuel efficient plane, but Japan Airlines is also promising "unprecedented" new premium cabins.
So far the airline hasn't publicly shared any details about these new cabins, though reading between the lines, there are some clues.
Japan Airlines' new six seat first class cabin
While we don't know anything about what Japan Airlines' new first class will look like, I do think we have a sense of how many seats will be in the cabin. Japan Airlines currently has eight first class seats on its Boeing 777-300ERs, spread across two rows in a 1-2-1 configuration.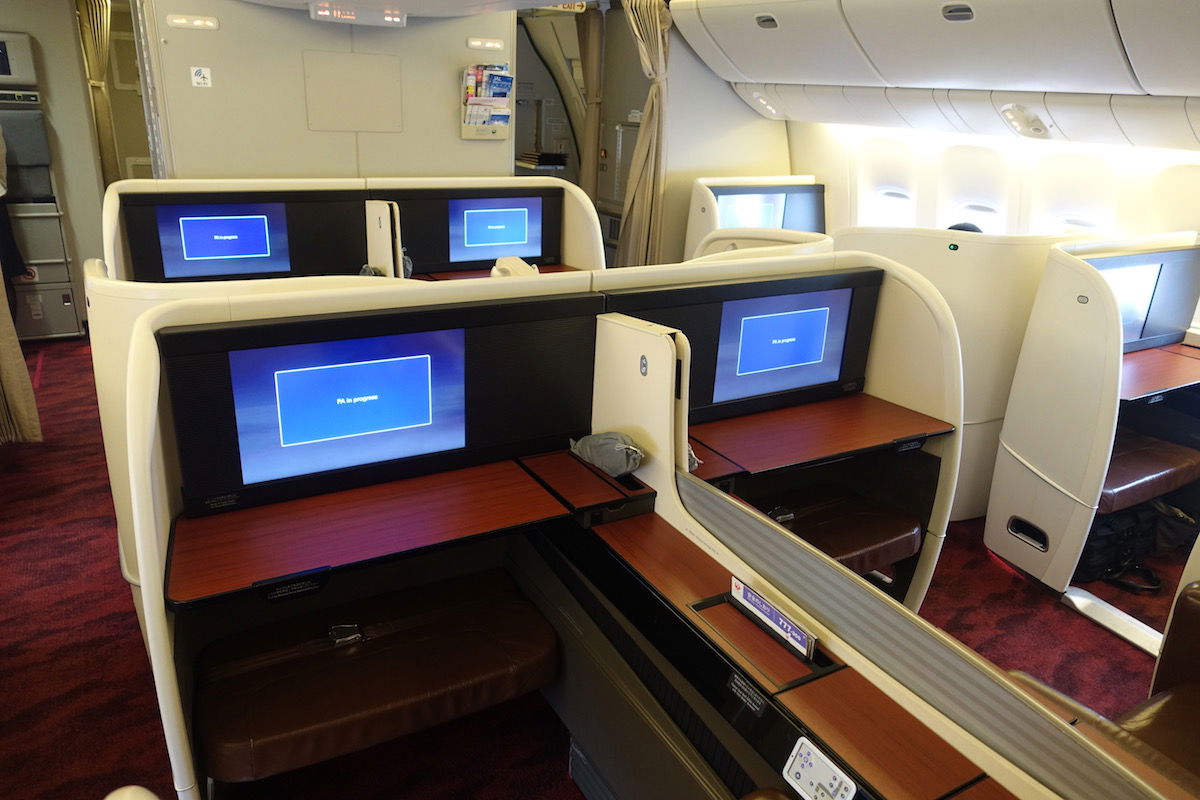 We know that later this year Japan Airlines will start flying its A350-1000 between Tokyo (HND) and New York (JFK), so I couldn't help but do a quick availability search for the end of the year. While the airline still shows all flights listed as being operated by 777s, I was curious to look at inventory.
Specifically, starting later this year, Japan Airlines is selling at most six first class seats on one of its daily frequencies between Tokyo and New York. Even on the very last current day of the calendar, only six seats are available for sale on this flight.
So while I can't say anything with 100% certainty, I think the implications here are pretty clear — Japan Airlines' new first class will have six seats. Japan Airlines doesn't want to oversell the cabin, which is why it's adjusting inventory on this flight even ahead of officially posting an aircraft change.
We don't know how those six seats will be spread out, but I imagine the most logical option would be two rows of seats in a 1-1-1 configuration. If that's in fact the case, then this should be a pretty incredible first class product, likely surpassing competitor All Nippon Airways' new first class.
You'll also find a 1-1-1 configuration in Cathay Pacific's 777 first class, as well as in Emirates' new 777 first class.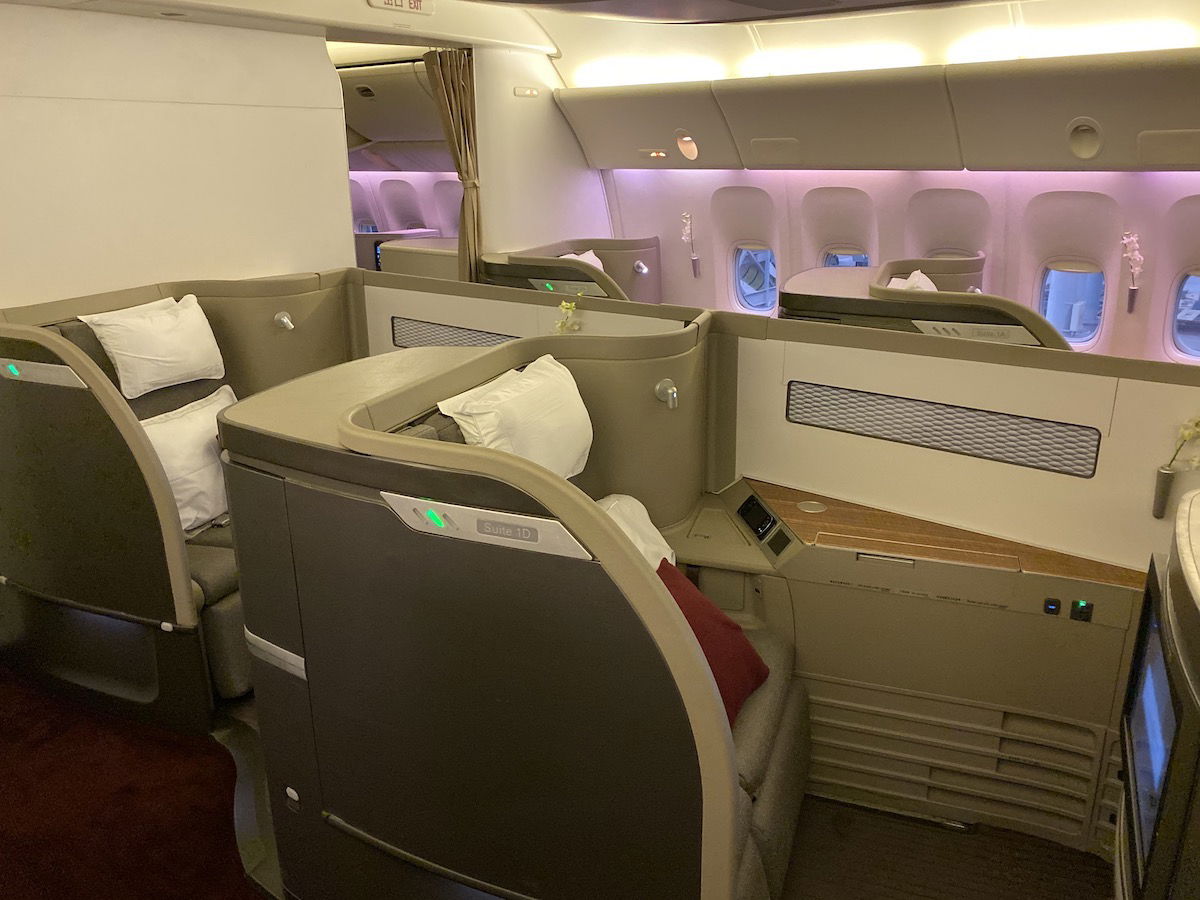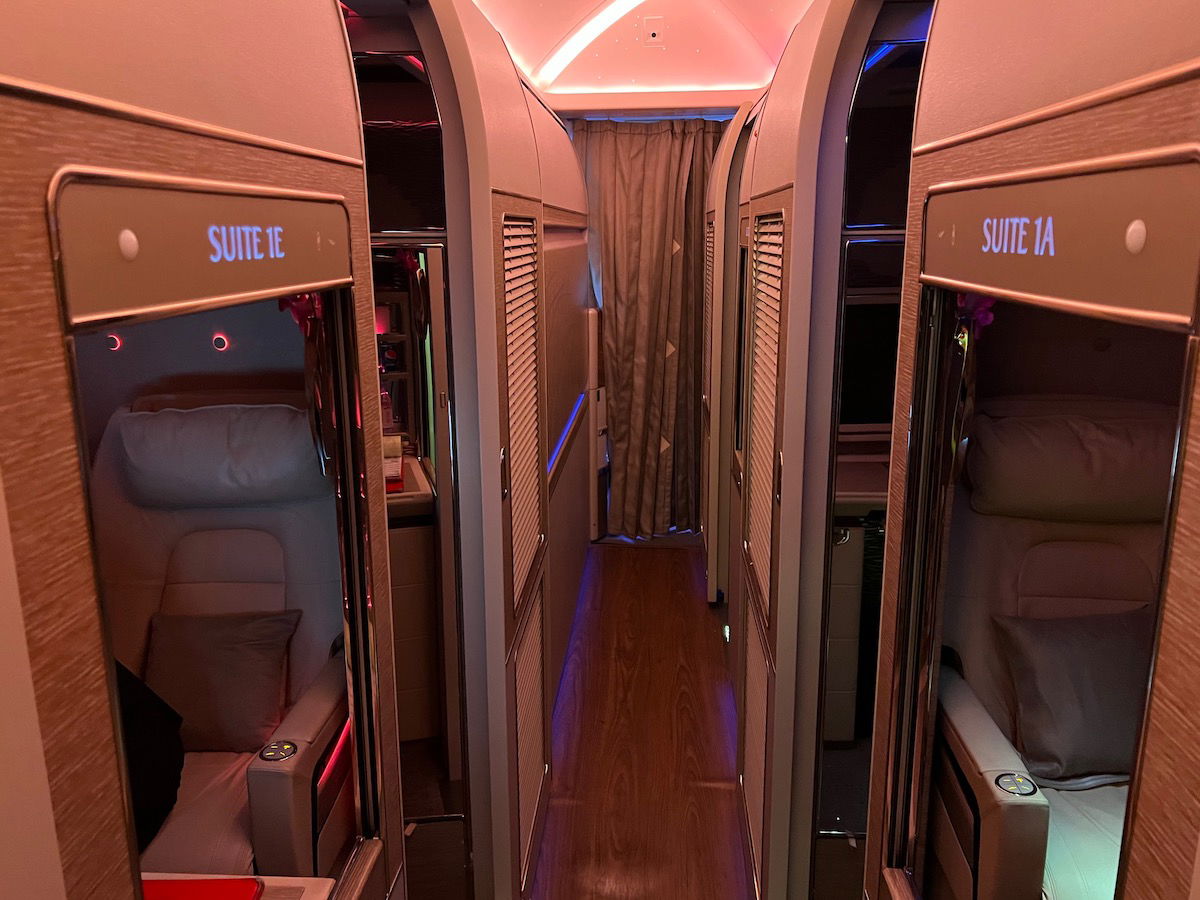 Could this be Japan Airlines' new first class?
We have absolutely nothing to go off of when it comes to which new seat Japan Airlines will introduce. The airline could choose something along the lines of Emirates' new first class suite. However, I think it's interesting that the airline chose to use the word "unprecedented" to describe the product.
That has a pretty clear definition, which is that it's something that has never been done before. What design concepts are out there that no airline has yet introduced? Acumen's "The First Place" seat comes to mind. This is the same company behind Etihad's A380 First Class Apartment & The Residence.
Acumen's "The First Place" essentially offers a seat and bed combination, and it's rumored to be coming to an airline in the not-too-distant future.
There aren't that many airlines introducing new first class products in the coming years — Air France and Lufthansa are, but this won't be the product for either airline, based on what we know. So maybe Japan Airlines will be the launch customer for this product? That would be mighty exciting!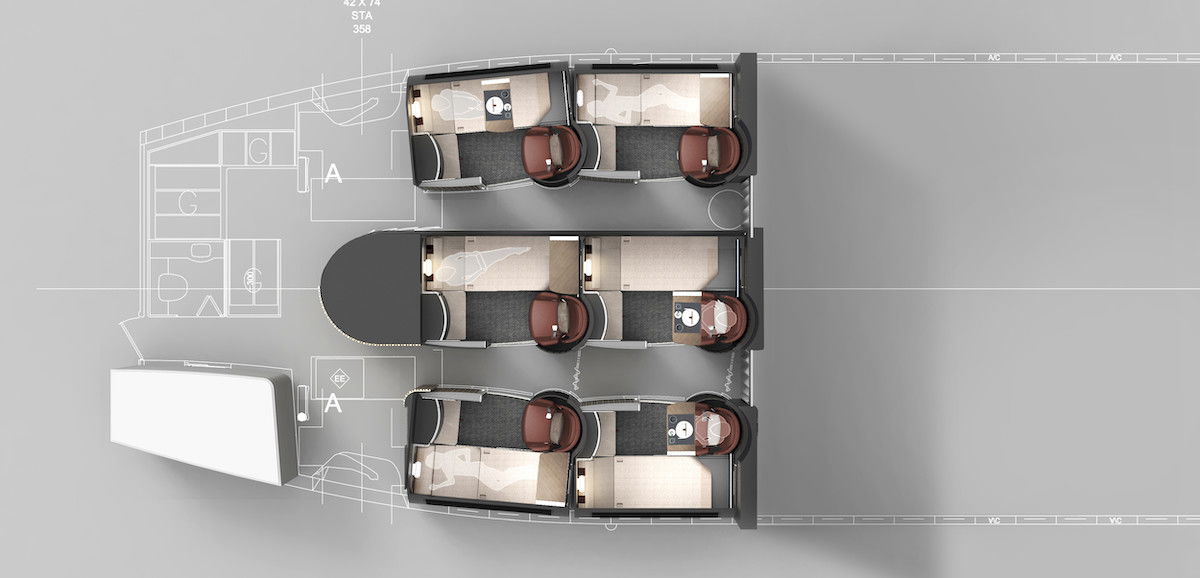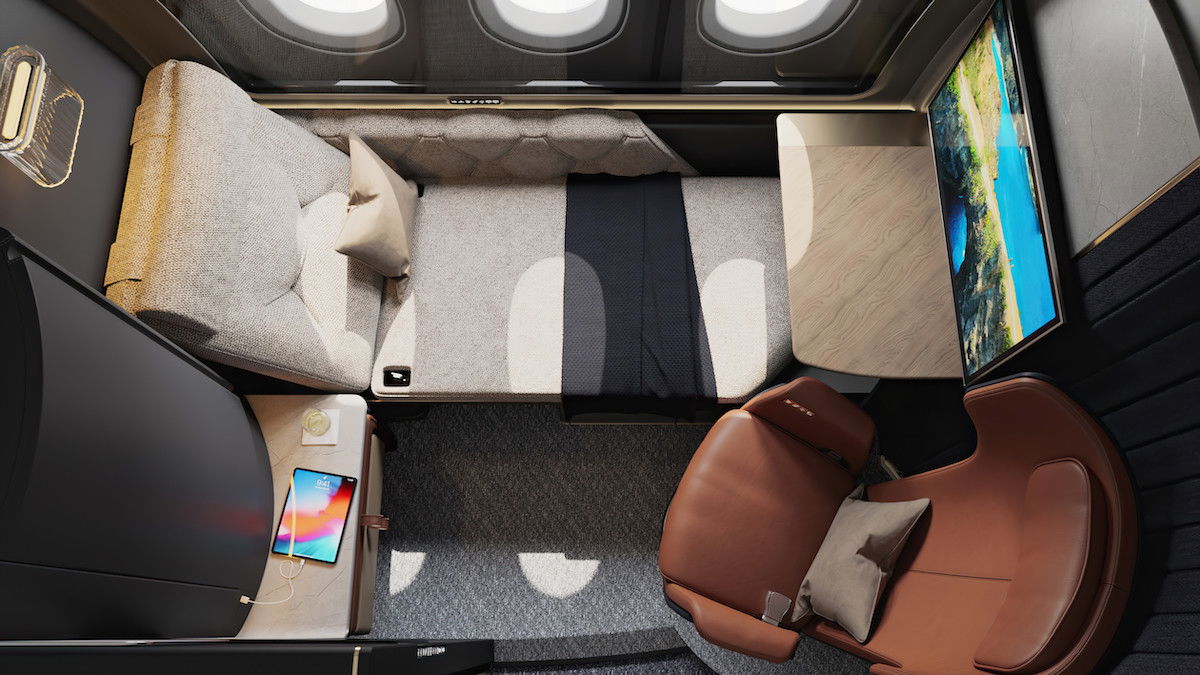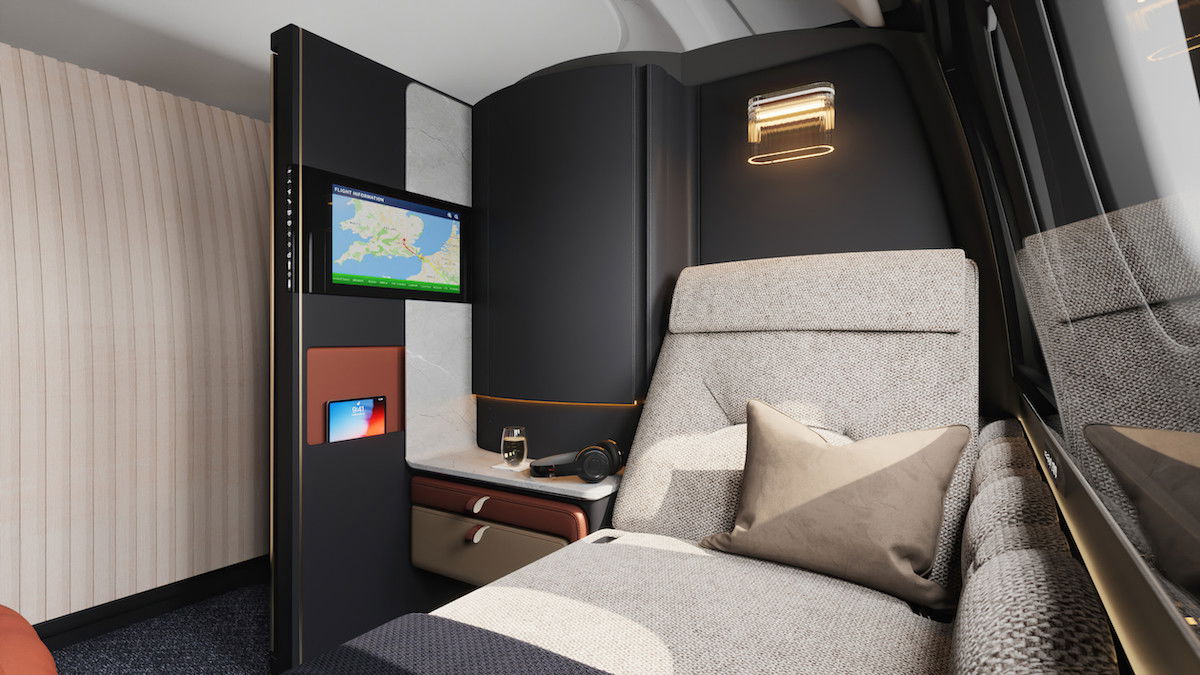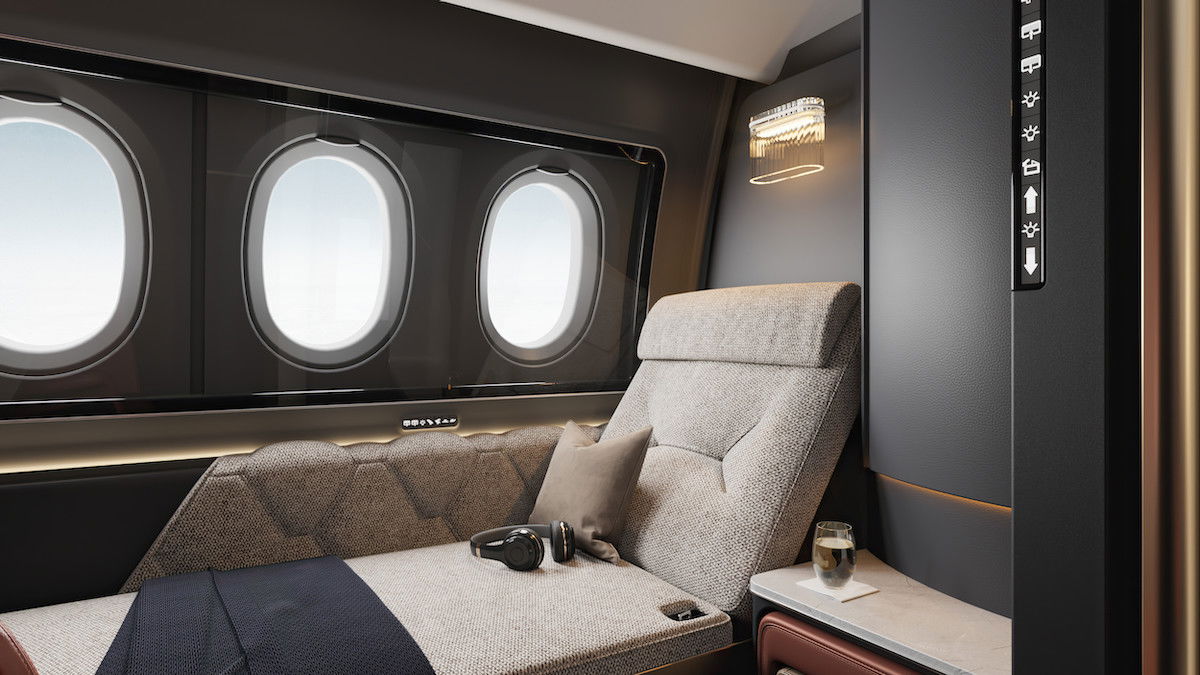 When will Japan Airlines' A350-1000 enter service?
Japan Airlines has only publicly stated that the airline will start flying its A350-1000s as of the winter schedule later this year, which in airline terms starts in late October. So, what do we know about the timeline beyond that?
I think it's interesting to look at which flights are only selling up to six first class seats, since presumably that reflects the flights where Japan Airlines intends to fly the A350-1000. Admittedly this remains highly subject to change, and it's also possible that Japan Airlines is just erring on the side of caution, but…
As of October 27, 2023, the following frequency pair is showing only up to six first class seats for sale:
JL6 Tokyo to New York departing 11:05AM arriving 9:50AM
JL5 New York to Tokyo departing 12:45PM arriving 5:15PM (+1 day)
So while a lot can change, it seems pretty clear that Japan Airlines intends to first operate its A350 on the JL6/5 frequencies.
Bottom line
Japan Airlines is introducing new premium products in late 2023, which the carrier is marketing as "unprecedented." While we don't have any official details beyond that, it seems likely that the new cabin will have just six seats. Furthermore, we also have a sense of which of the two daily frequencies is most likely to have the new product.
What's your take on these details about Japan Airlines' new 777 first class?