While looking at flights, I was surprised to stumble upon what must be among the shortest minimum connection time in the United States….
American's 25-minute minimum connection time in Austin
Airlines all publish minimum connection times (MCT). As the name suggests, this is the minimum amount of time that you need to plan for a connection at an airport, as an airline won't sell you a shorter connection than that.
The MCT can vary based on the airline, the airport, and whether you're making an international or domestic connection. MCTs are vastly different around the globe — for example, the MCT in Helsinki for a domestic to domestic connection is 20 minutes, while the MCT in Mexico City for an international to international connection is 120 minutes.
Keep in mind that just because you can book an itinerary with the minimum connection time doesn't mean that you should. After all, if you book a really short connection, you're increasing your odds of misconnecting.
Last night I was looking at an itinerary from Albuquerque to Tampa, and stumbled upon a pretty good option on American, which was both by far the cheapest, and by far the fastest. I saw it routed through Austin, which is a fairly new focus city for American.

There was only one catch — the connection time in Austin was just 25 minutes. That seemed really, really short.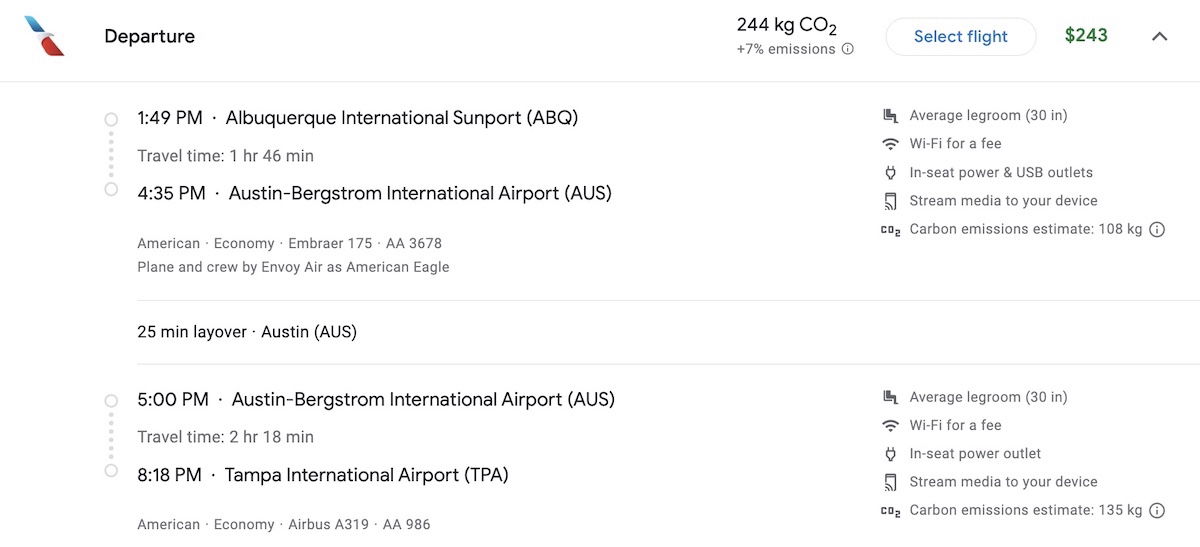 But I pulled up the rules, and indeed, a domestic to domestic connection on American has an MCT of 25 minutes.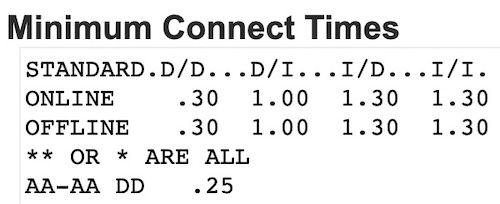 Why do airlines sell connections like this?
As a pretty frequent American flyer, I find that most hubs have a minimum connection time of 40 minutes, and of course that's already pushing it. The exception is Phoenix, which also has a 25-minute MCT, though that's a hub I generally avoid (just due to the geography, given that I live in Florida).
25 minutes seems extreme for Austin (where all the gates are close to one another), and it seems even more absurd for Phoenix, where you have a huge terminal.
On the most basic level:
It can easily take 10 minutes to get off a plane, especially if you're seated toward the back
American Airlines advises customers that "boarding ends 15 minutes before departure"
So that leaves you (*gets out calculator*)… zero minutes to make your connection. Never mind that for Department of Transportation (DOT) purposes, flights are considered on-time if they arrive less than 15 minutes late. So you could arrive nearly 15 minutes late and miss your connection, while the DOT still counts that flight arrival positively toward American's on-time performance.
On the one hand, a 25-minute MCT in Austin seems really aggressive. On the other hand, I'd probably view a 25-minute connection in Austin the same as a 40-minute connection in Dallas, in terms of risk of misconnecting. The difference is that when things go wrong in Dallas, there are a lot more flights you can be rebooked on to get to your final destination.
In general I think it's time airlines overhaul their minimum connection times. I get that planes only make money when they're flying, and that airlines have heavily banked hubs, and that customers want itineraries that look like they have the shortest possible travel time.
But then when things go even a little bit wrong, you see a half-mile long line at the customer service desks at American's major hubs.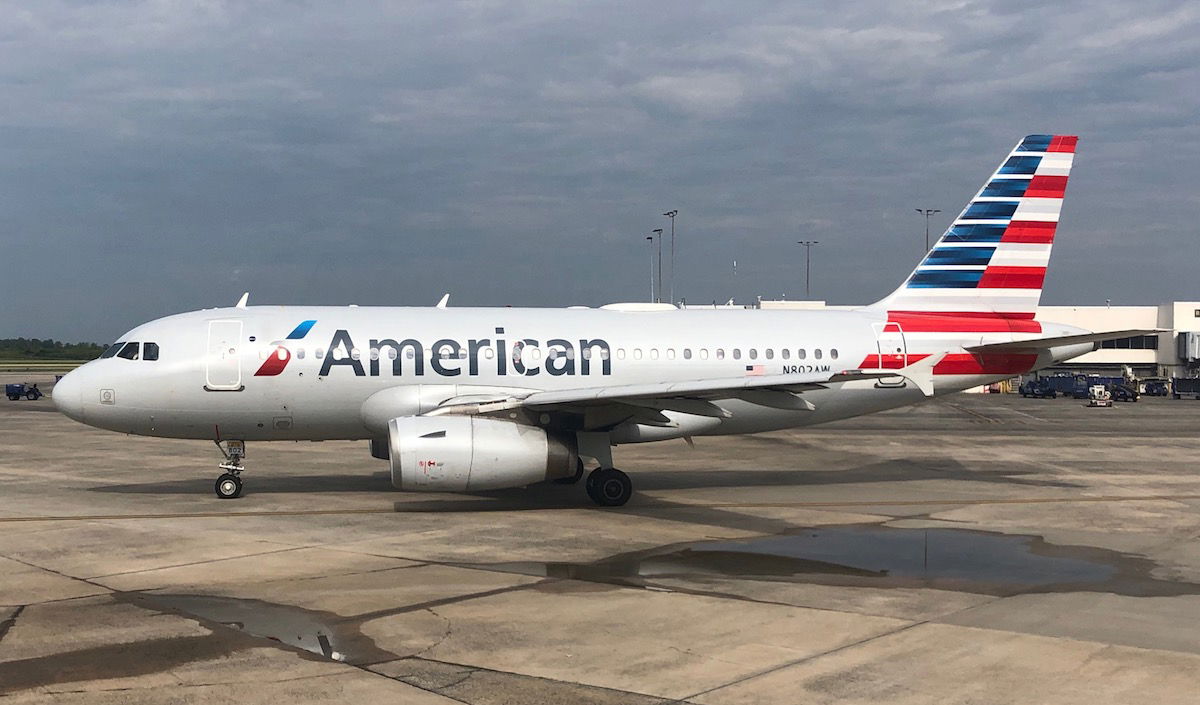 Bottom line
American Airlines has a 25-minute minimum connection time at Austin Airport. While I can appreciate that the American gates are all close to one another there, the same MCT applies at Phoenix Airport, which is much more spread out. That seems a little aggressive to me, but then again, I also avoid 40-minute connections at other hubs.
What do you make of American's 25-minute minimum connection time? Would you book an itinerary like this?