It goes without saying that this is totally minor in the grand scheme of things, but two years into the pandemic I think it's a fair question to ask, especially for us airline product geeks.
Why are airlines still covering food?
Around the start of the pandemic we saw airlines completely rethink their approach to service, as we didn't really know how coronavirus spread. However, over the course of the past couple of years we've learned a lot. What I find strange is that in many cases airlines haven't updated their policies much to reflect what we've learned.
Case in point, what is it with so many airlines still serving meals fully covered, including in business class? We've learned that surface contact and food handling isn't a significant way that coronavirus spreads. Yet so many airlines love to serve meals with each individual dish covered.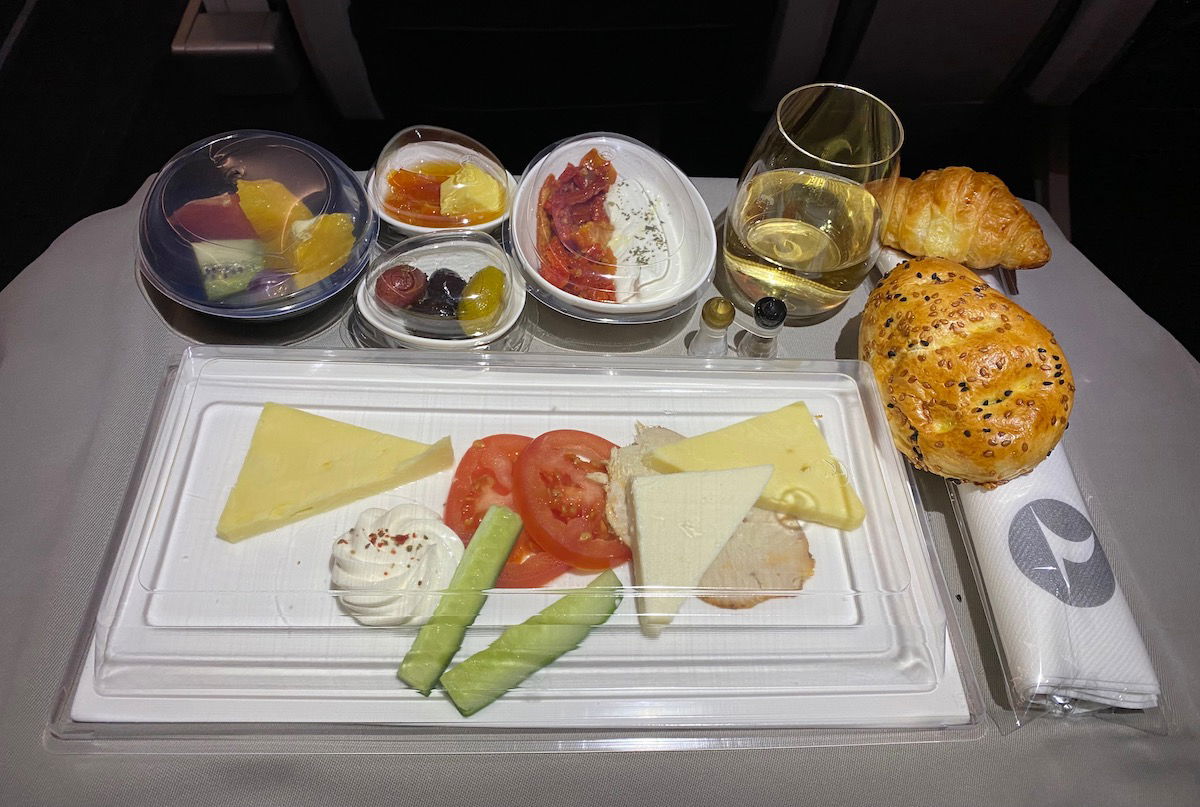 A few thoughts:
Is this about optics, and making people feel like the food is safe, or is this a function of making service easier for crews, so they don't even have to take the covers off dishes?
The annoying thing is that you have to take off all the covers (and in some cases there's sauce and other stuff on them), and then there's rarely a place to put them… it can be a mess
The logic here is also highly inconsistent, because crews will often serve every dish covered, but then place the items from the bread basket directly onto the plastic packaging of other dishes (and the top of a plastic covering is less hygienic than a plate)
To be clear, not all airlines are doing this, and some airlines I've flown have asked passengers if they want the covers removed (which I think is fair). I just don't get why this is a standard thing at some airlines at all, at least in a premium cabin.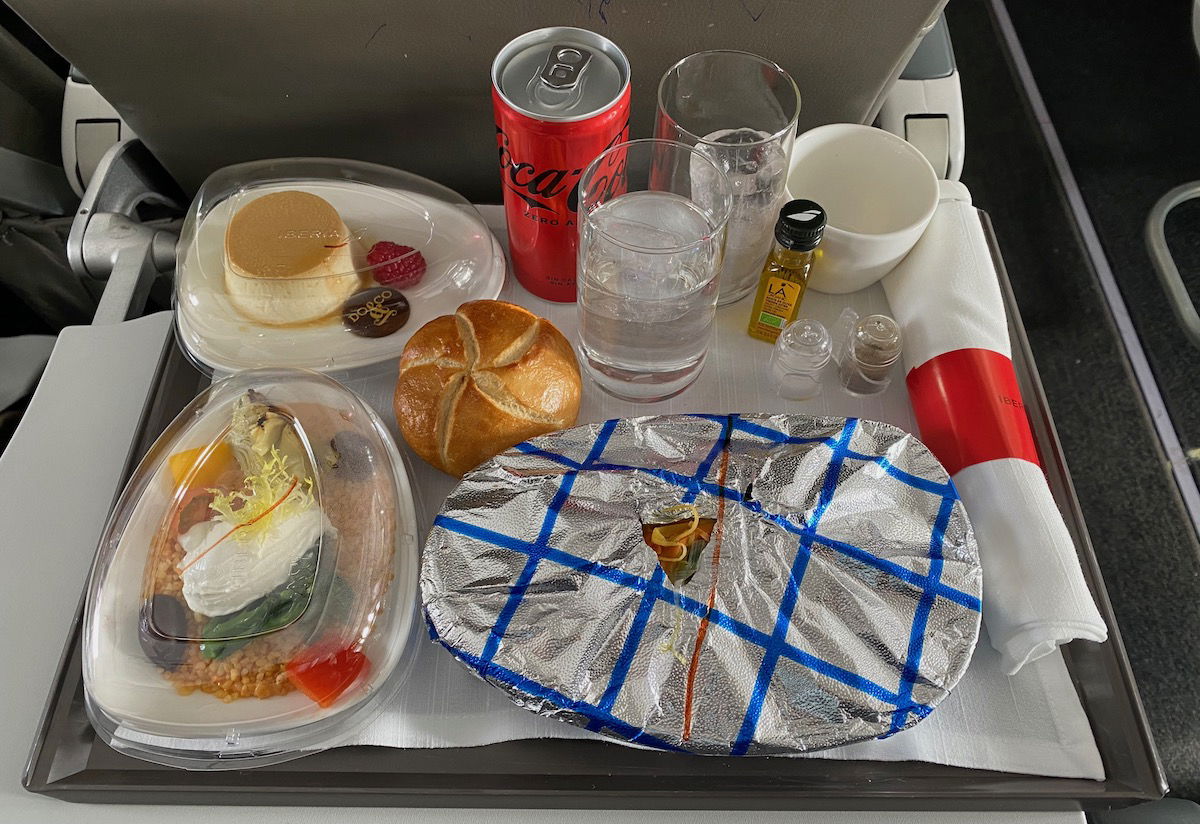 And what is it with crews wearing gloves?
While we're on the topic of airline coronavirus practices that I don't understand…
If flight attendants want to wear gloves while picking up trash, I totally get it. But it seems that many airlines require (or at least strongly encourage) flight attendants to wear gloves while providing service throughout the flight, and personally I find this to be kind of gross:
Gloves serve a purpose if you're performing one specific duty, and then get rid of them; but I've seen flight attendants use the same gloves for helping passengers with bags, refreshing the toilets, and serving food & drinks
If the goal were to minimize the spread of germs (or whatever), it would make a lot more sense to simply frequently wash or sanitize your hands
Again, I'm not saying flight attendants shouldn't be allowed to wear gloves while performing some parts of the service. But I also don't get why some airlines seem to mandate this for flight attendants, and then gloves are rarely changed.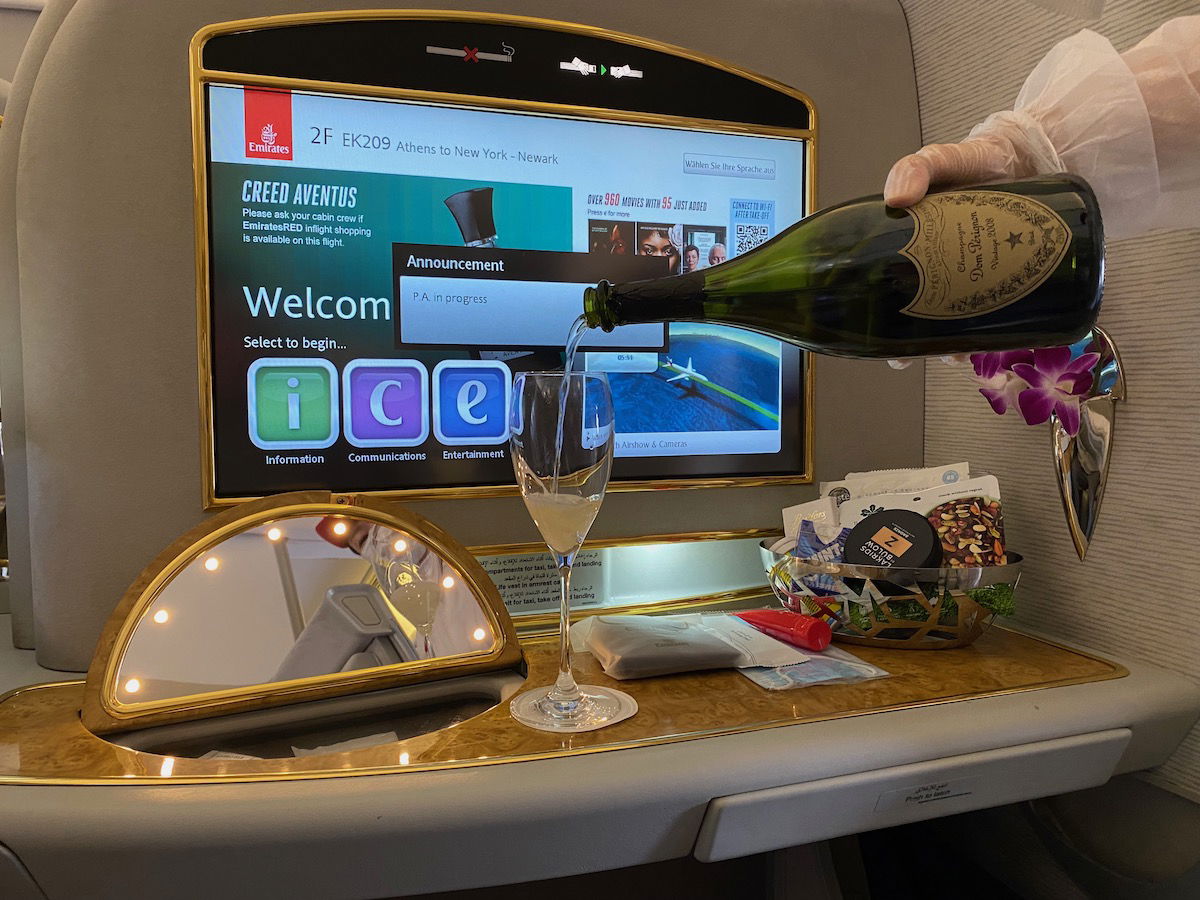 Bottom line
We've learned a lot about how coronavirus spreads over the past couple of years, though it seems that airlines haven't updated their policies much to reflect that. For example, I find it strange how many airlines continue to serve dishes covered (especially in premium cabins), even though that's not a material risk when it comes to coronavirus. Rather it just creates a mess.
Where do you stand on airlines serving meals covered — yay or nay?