Iberia has just announced that they'll be rolling out a new premium economy product across most of their longhaul fleet as of summer 2017. Iberia's A330-300, A340-600, and upcoming A350 aircraft, will all feature the new cabin. As of now, the first destinations to get the new product will be Bogota, Buenos Aires, Chicago, and Lima.
While there can be a lot of variation in terms of the quality of business class hard products, for premium economy there's not that much variance.
Here's a video Iberia made about their new premium economy product:
The Iberia premium economy cabin will be in a 2-3-2 configuration. Iberia's longhaul fleet consists entirely of Airbus aircraft, which ordinarily have eight seats per row in economy, so they're taking out one seat per row for premium economy.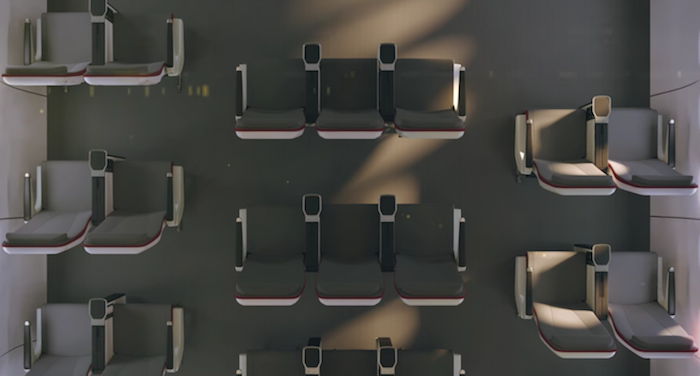 Iberia premium economy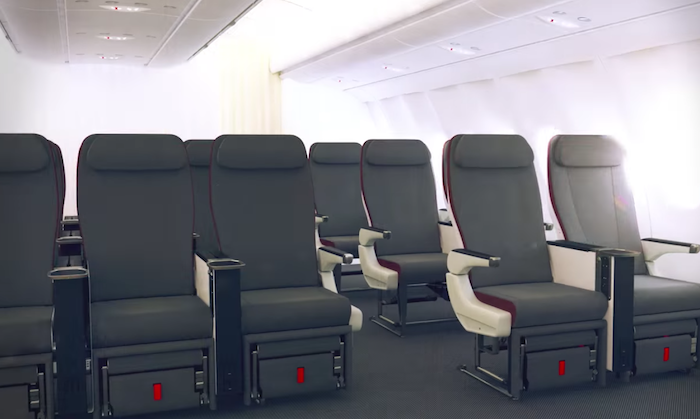 Iberia premium economy
Iberia's new premium economy will feature :
~37 inches of pitch (94 centimeters)
~19 inches of width (48 centimeters)
~7 inches of recline (18 centimeters)
12″ personal televisions
Adjustable headrests and footrests
A welcome drink, amenity kit, and other enhanced services
That's a pretty standard configuration in terms of the amount of personal space. In other words, you can expect Iberia premium economy to be about as comfortable as domestic first class within the US, except you'll also have a footrest.
I'm not at all surprised to see Iberia adding premium economy, and if anything, am surprised it took this long. Iberia is owned by IAG, also the parent company of British Airways, so it makes sense that they're standardizing products somewhat (except Iberia's business class is better than British Airways' business class).
Keep in mind that American is also in the process of adding premium economy, and American, British, and Iberia are all part of a transatlantic joint venture (Finnair is also part of the transatlantic joint venture, though they don't have premium economy).

By offering premium economy across three airlines, they'll certainly be able to sell the product more consistently, given that previously only British Airways had a premium economy product. I imagine that pricing will be consistent across airlines as well.
The only bad news with this product is that the addition of premium economy will come at the expense of business class seats. Iberia has reasonably large business class cabins — 36 seats on their A330s and 46 seats on their A340s — which is probably partly why award availability is typically quite good on them.
However, once these planes are reconfigured:
The A330-300 will lose seven business class seats and gain 21 premium economy seats
The A340-600 will lose 10 business class seats and gain 23 premium economy seats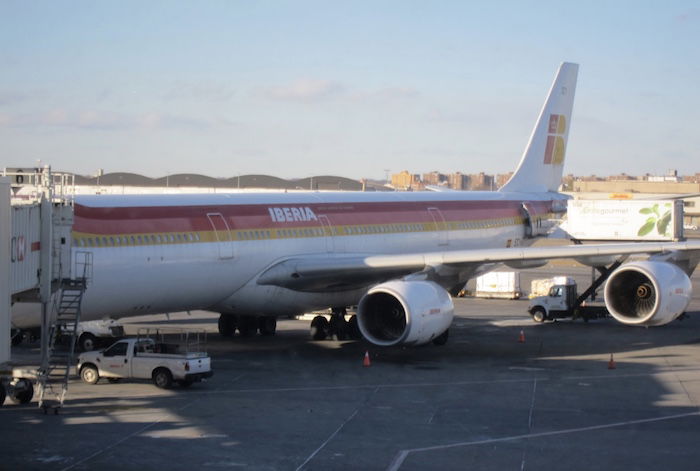 Iberia A340
Bottom line
The shift we're seeing towards premium economy isn't a new trend. As economy keeps getting tighter and as business class keeps getting more spacious, there's room for a product somewhere in the middle. I think there's value in this product, though my big picture issue with premium economy continues to be the implications of upgrading from economy to business class when there's also a premium economy product. I don't really blame the airlines for that, but that doesn't make it sting any less as a consumer. 😉
It's also unfortunate that premium economy capacity will come entirely at the expense of business class seats, which isn't good news for business class award availability.
What do you make of Iberia's new premium economy product?