In the interest of full disclosure, OMAAT earns a referral bonus for anyone that's approved through some of the below links. These are the best publicly available offers (terms apply) that we have found for each product or service. Opinions expressed here are the author's alone, not those of the bank, credit card issuer, airline, hotel chain, or product manufacturer/service provider, and have not been reviewed, approved or otherwise endorsed by any of these entities. Please check out our advertiser policy for further details about our partners, and thanks for your support!
It's not unusual to see hotel loyalty programs adjust which hotels belong in which categories every year. Over the past couple of weeks we've seen IHG Rewards Club, Marriott Bonvoy, and Radisson Rewards, announce their 2019 changes. Now another hotel program is announcing changes, and these are major.
World of Hyatt 2019 category changes
World of Hyatt has just announced their 2019 category changes, which kick in for bookings made as of Monday, March 18, 2019 (specifically at 11:01PM CST). Note that:
Bookings made prior to the changes will be honored at the old rates, though if you make any changes to those bookings you'll have to pay the new rates
If you make a booking prior to the changes at a property going down in price, you'll proactively be refunded the difference in points starting March 19, 2019
Note that no new categories are being added, and the number of points required at each category remains unchanged. All that's changing is which hotels are in which categories.
As a reminder, here's Hyatt's award chart:
How many Hyatt hotels are changing categories?
With these changes, we're seeing an unprecedented number of hotels change categories. World of Hyatt will be adjusting the points requirements at 259 hotels — of those, 130 hotels will shift to a higher category, and 129 hotels will shift to a lower category.
The number of properties changing in price here is staggering, given that Hyatt has just over 700 hotels, so that represents about a third of their portfolio. In the past we typically saw at most a few dozen hotels change categories.
On the surface the changes don't sound that bad, given that we're only seeing a net increase in redemption costs at one property. However, you can bet that the properties going up in price are a lot more popular with those redeeming points than those going down in price.
How does Hyatt decide on these category changes?
Hyatt says that these hotel category changes are based on "current market conditions." In reality I think it's safe to assume that the categories are based on how much redemptions are costing Hyatt at particular hotels.
Keep in mind that most Hyatt hotels are independently owned, so Hyatt's loyalty program has to compensate individual hotels for each redemption. As a general rule of thumb, here's how it works:
When the hotel isn't full, the loyalty program compensates the hotel at some reimbursement rate that's slightly above the marginal cost of servicing a room, etc.
When the hotel is full (think 90-95%+ occupancy), the loyalty program compensates the hotel close to the average daily rate, in recognition of the fact that the room may have otherwise been sold
For example, this probably explains why up until now the Park Hyatt Maldives has been a Category 6 property (which isn't Hyatt's top category). While it's among Hyatt's most expensive properties when paying cash, I think it's safe to assume it wasn't typically full, and therefore World of Hyatt wasn't paying that much for people redeeming points there.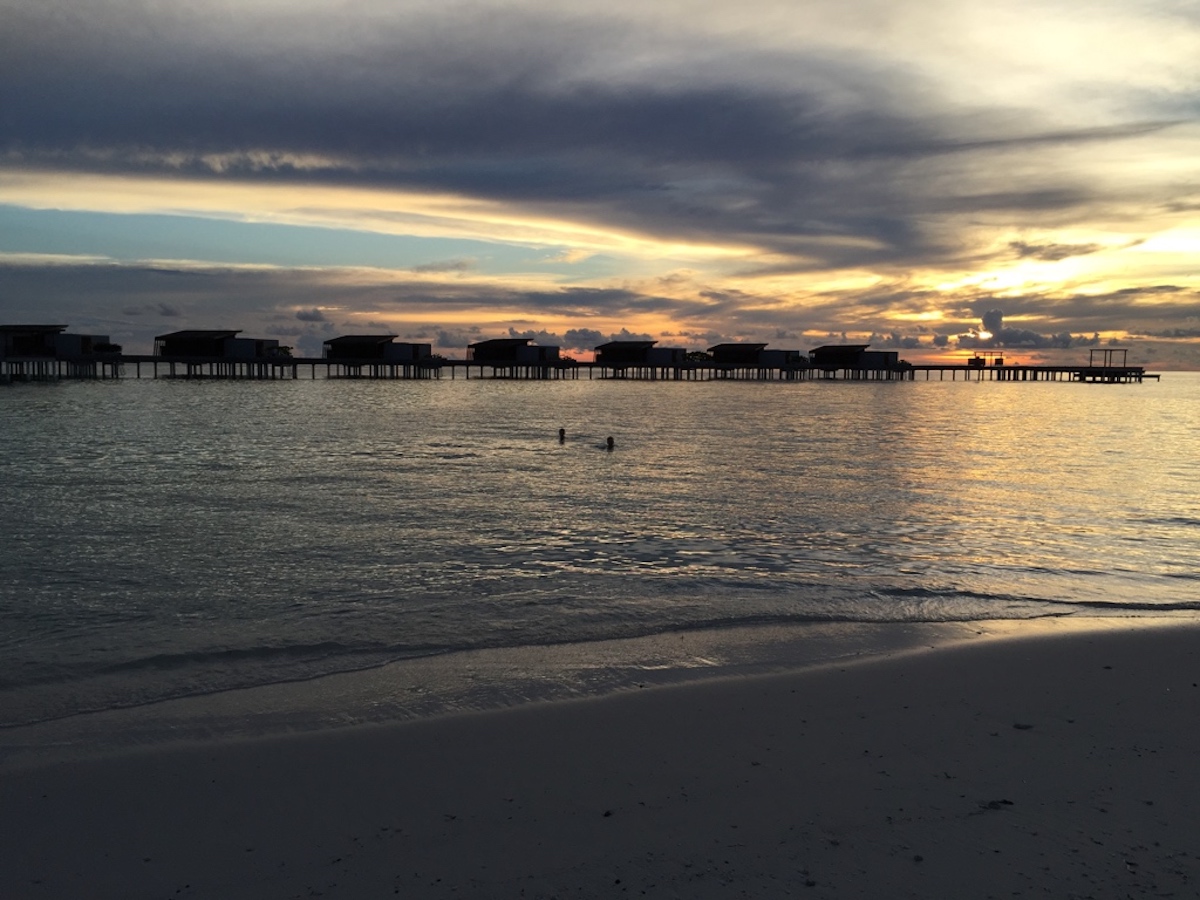 The Park Hyatt Maldives has "only" been a Category 6 property
Which Hyatt hotels are changing categories?
So, which Hyatt hotels are changing categories as of March 18, 2019? At the bottom of this post I'll copy and paste the hotels moving up and down in categories, but first wanted to share some highlights, as I see it:
Four hotels join Category 7
With these changes we'll see four additional hotels join Hyatt's Category 7, where free nights cost 30,000 points per night. These hotels include the Andaz Maui, Andaz Tokyo, Hotel Martinez, and Park Hyatt Maldives. Unfortunately no hotels are leaving Category 7.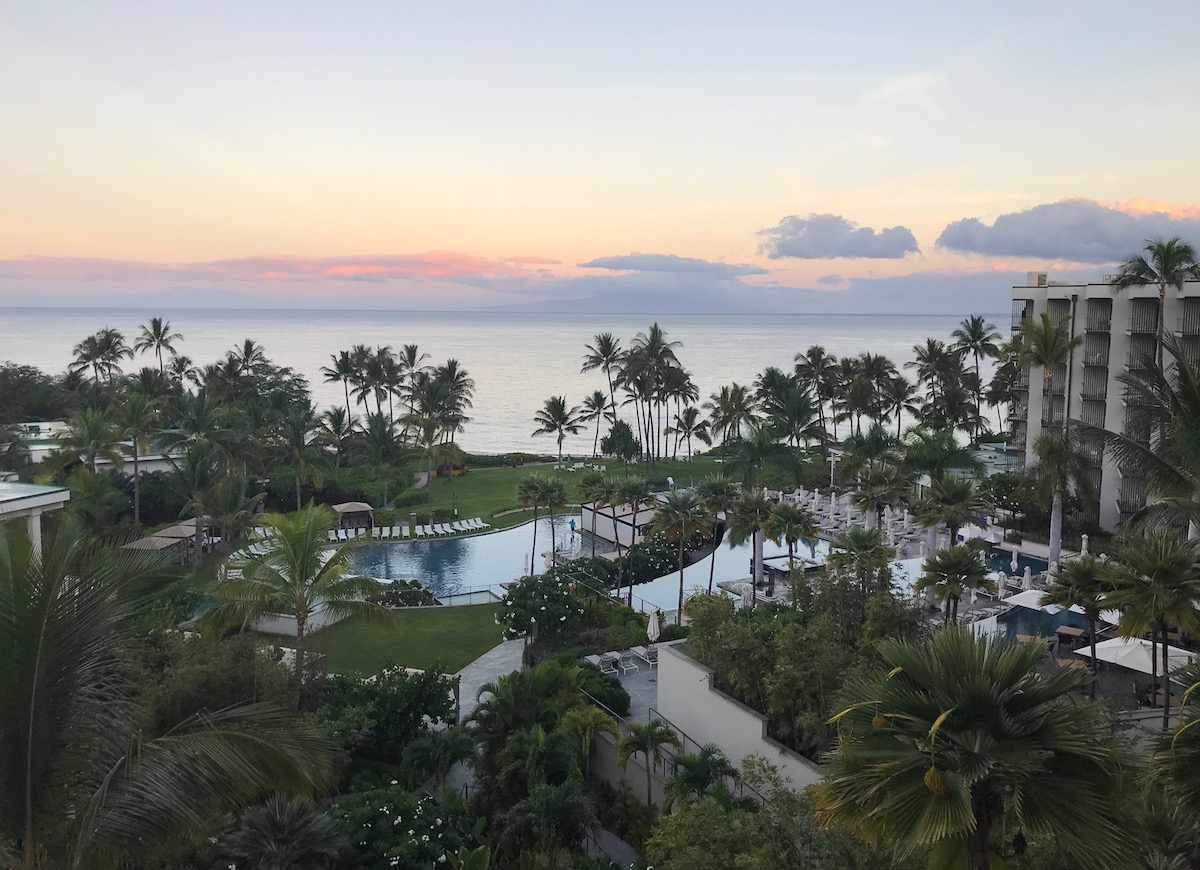 The Andaz Maui is becoming a Category 7 property
Over half of these changes are at full service properties
Historically a lot of the category adjustments we've seen have been at limited service properties. This time around we're seeing 121 limited service properties changing categories, including 87 Hyatt Place and 34 Hyatt House properties.
That's a lot, though still means that over half of the changes are at "full service" properties.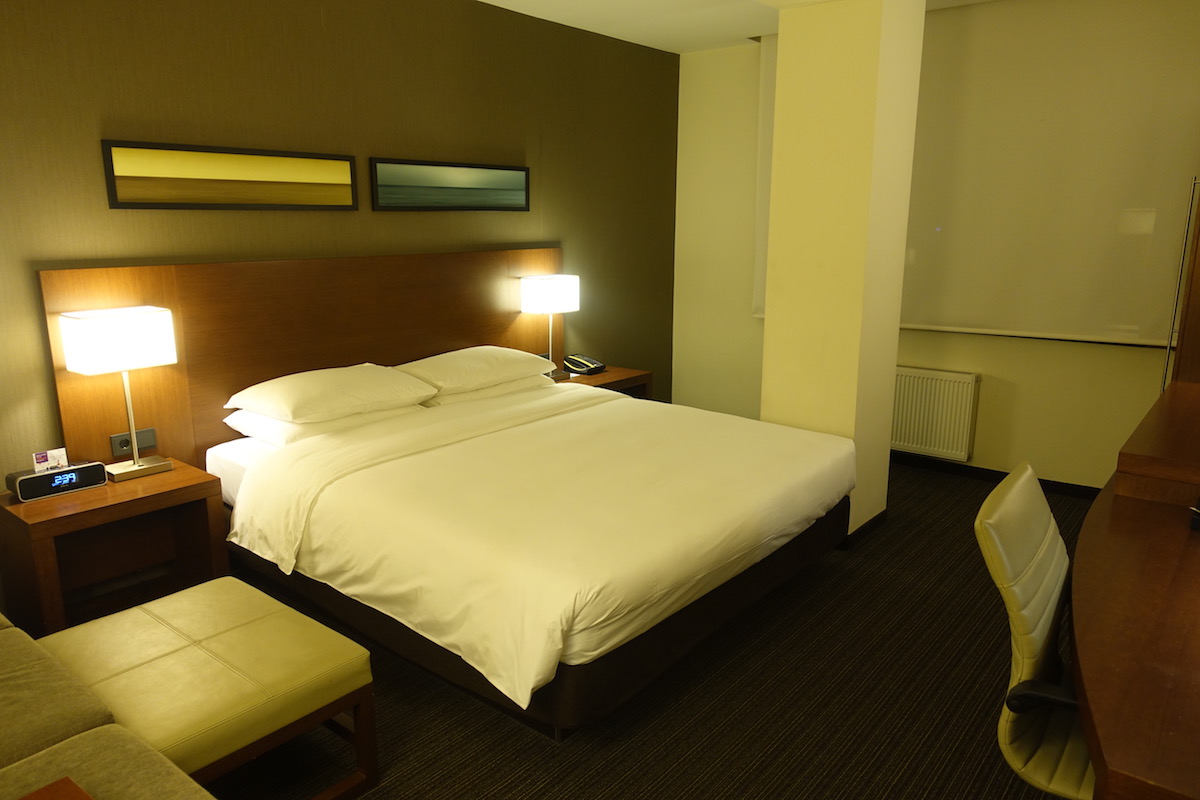 The Hyatt Place Yerevan is becoming a Category 1 property
12 hotels move down to Category 4, 18 leave Category 4
Category 4 is a pretty important one for Hyatt, given that Hyatt issues Category 4 free night certificates.
The World of Hyatt Credit Card offers a Category 1-4 free night certificate on your account anniversary every year. On top of that, there are more opportunities to earn these:
You can earn a second Category 1-4 free night certificate when you spend $15,000 on your card during your cardmember year
You can earn an additional Category 1-4 free night certificate when you earn World of Hyatt Explorist status (which requires 30 elite qualifying nights or 50,000 base points in a calendar year)
You can earn an additional Category 1-4 free night certificate when you stay at five different Hyatt brands; this is an ongoing promotion that launched on March 1, 2017, and it's based on the cumulative brands you stay at, and isn't tied to the calendar year
So that's why it's worth noting that 18 hotels will be increasing from Category 4 to Category 5 (and no longer be bookable with these), while 12 hotels will be decreasing from Category 5 to Category 4 (and therefore will become bookable with these).
To give some examples, the Andaz Costa Rica, Grand Hyatt DFW, Grand Hyatt Seattle, and Hyatt Olive 8, will all become Category 5 properties. Meanwhile the Hyatt Regency Jersey City, Hyatt Centric Waikiki Beach, and Grand Hyatt San Diego, will all become Category 4 properties.

The Hyatt Regency Kiev is becoming a Category 4 property
Bottom line
This year's Hyatt category changes are the most significant I ever recall seeing. On the surface they don't look so bad, in the sense that we're seeing a net price increase of only one property. However, there are a lot of very popular properties going up in price.
I would imagine on balance this represents a price increased based on typical redemption patterns, though of course this will vary person-to-person.
What do you make of the Hyatt 2019 category changes?
---
As promised above, here's the full list of hotels moving up and down.
Hyatt hotels moving down in category:
| | | |
| --- | --- | --- |
| Hotel | Previous Category | New Category |
| Grand Hyatt Kochi Bolgatty | 2 | 1 |
| Hyatt House Hartford North/Windsor | 2 | 1 |
| Hyatt House Houston/Galleria | 2 | 1 |
| Hyatt House Mexico City Santa Fe | 2 | 1 |
| Hyatt House Philadelphia/Plymouth Meeting | 2 | 1 |
| Hyatt House Pleasant Grove | 2 | 1 |
| Hyatt House Shanghai Hongqioa CBD | 2 | 1 |
| Hyatt House Shanghai New Hongqiao | 2 | 1 |
| Hyatt House Shelton | 2 | 1 |
| Hyatt Place Austin Airport | 2 | 1 |
| Hyatt Place Baltimore/BWI Airport | 2 | 1 |
| Hyatt Place Baltimore/Owings Mills | 2 | 1 |
| Hyatt Place Bangkok Sukhumvit | 2 | 1 |
| Hyatt Place Chesapeake/Greenbrier | 2 | 1 |
| Hyatt Place Cincinnati/Sharonville Convention Center | 2 | 1 |
| Hyatt Place Dubai/Al Rigga | 2 | 1 |
| Hyatt Place Dubai/Baniyas Square | 2 | 1 |
| Hyatt Place Fair Lawn/Paramus | 2 | 1 |
| Hyatt Centric Goa Candolim | 2 | 1 |
| Hyatt Place Houston Galleria | 2 | 1 |
| Hyatt Place Houston-Northwest/CY-Fair | 2 | 1 |
| Hyatt Place Houston/Sugar Land | 2 | 1 |
| Hyatt Place Lexington | 2 | 1 |
| Hyatt Place Milford/New Haven | 2 | 1 |
| Hyatt Place Nashville/Hendersonville | 2 | 1 |
| Hyatt Place North Charleston | 2 | 1 |
| Hyatt Place Phuket Patong | 2 | 1 |
| Hyatt Place Provo | 2 | 1 |
| Hyatt Place Salt Lake City/Lehi | 2 | 1 |
| Hyatt Place San Jose Pinares | 2 | 1 |
| Hyatt Place Sao Jose do Rio Preto | 2 | 1 |
| Hyatt Place Shanghai Hongqioa CBD | 2 | 1 |
| Hyatt Place Shanghai New Hongqiao | 2 | 1 |
| Hyatt Place Shanghai Tianshan Plaza | 2 | 1 |
| Hyatt Place Shenzhen Dongmen | 2 | 1 |
| Hyatt Place St George/Convention Center | 2 | 1 |
| Hyatt Place Yerevan | 2 | 1 |
| Hyatt Place Zhuhai Jinshi | 2 | 1 |
| Hyatt Regency Belgrade | 2 | 1 |
| Hyatt Regency Deerfield | 2 | 1 |
| Hyatt Regency Delhi | 2 | 1 |
| Hyatt Regency Dushanbe | 2 | 1 |
| Hyatt Regency Ekaterinburg | 2 | 1 |
| Hyatt Regency Fuzhou Cangshan | 2 | 1 |
| Hyatt Regency Jinan | 2 | 1 |
| Hyatt Regency Mumbai | 2 | 1 |
| Hyatt Regency Houston Intercontinental Airport | 2 | 1 |
| Hyatt Regency Shanghai Jiading | 2 | 1 |
| Hyatt Regency Sharm El Sheikh | 2 | 1 |
| Hyatt Regency Shenzhen Airport | 2 | 1 |
| Hyatt Regency Wuhan Optics Valley | 2 | 1 |
| Hyatt Regency Wuxi | 2 | 1 |
| Grand Hyatt Amman | 3 | 2 |
| Grand Hyatt Bali | 3 | 2 |
| Grand Hyatt Changsha | 3 | 2 |
| Grand Hyatt Chengdu | 3 | 2 |
| Grand Hyatt Mumbai | 3 | 2 |
| Grand Hyatt Xi'an | 3 | 2 |
| Andaz Capital Gate, Abu Dhabi | 3 | 2 |
| Hyatt Centric Guatemala City | 3 | 2 |
| Hyatt Centric Levent Istanbul | 3 | 2 |
| Hyatt Centric Montevideo | 3 | 2 |
| Hyatt House San Diego/Carlsbad | 3 | 2 |
| Hyatt Place Amsterdam Airport | 3 | 2 |
| Hyatt Place Baltimore Inner Harbor | 3 | 2 |
| Hyatt Place College Station | 3 | 2 |
| Hyatt Place Frankfurt Airport | 3 | 2 |
| Hyatt Place Houston/The Woodlands | 3 | 2 |
| Hyatt Place London Heathrow Airport | 3 | 2 |
| Hyatt Place Marlborough Apex Center | 3 | 2 |
| Hyatt Place Melbourne, Essendon Fields | 3 | 2 |
| Hyatt Place West London Hayes | 3 | 2 |
| Hyatt Regency Atlanta | 3 | 2 |
| Hyatt Regency Baku | 3 | 2 |
| Hyatt Regency Beijing Wangjing | 3 | 2 |
| Hyatt Regency Bishkek | 3 | 2 |
| Hyatt Regency Bloomington-Minneapolis | 3 | 2 |
| Hyatt Regency Dubai | 3 | 2 |
| Hyatt Regency Greenwich | 3 | 2 |
| Hyatt Regency Houston | 3 | 2 |
| Hyatt Regency Houston/Galleria | 3 | 2 |
| Hyatt Regency Istanbul Atakoy | 3 | 2 |
| Hyatt Regency John Wayne Airport Newport Beach | 3 | 2 |
| Hyatt Regency Paris Charles de Gaulle | 3 | 2 |
| Hyatt Regency Perth | 3 | 2 |
| Hyatt Regency Shanghai Global Harbor | 3 | 2 |
| Hyatt Regency Valencia | 3 | 2 |
| Jinmao Hotel Lijiang | 3 | 2 |
| Andaz Delhi | 4 | 3 |
| Grand Hyatt Beijing | 4 | 3 |
| Grand Hyatt Erawan Bangkok | 4 | 3 |
| Grand Hyatt Istanbul | 4 | 3 |
| Grand Hyatt Manila | 4 | 3 |
| Grand Hyatt Rio de Janeiro | 4 | 3 |
| Grand Hyatt Sao Paulo | 4 | 3 |
| Hyatt Centric San Isidro Lima | 4 | 3 |
| Hyatt Hotel Canberra – Park Hyatt | 4 | 3 |
| Hyatt on the Bund, Shanghai | 4 | 3 |
| Hyatt Place Page Lake Powell | 4 | 3 |
| Hyatt Regency Baltimore Inner Harbor | 4 | 3 |
| Hyatt Regency Chicago | 4 | 3 |
| Hyatt Regency Grand Cypress | 4 | 3 |
| Hyatt Regency Hua Hin | 4 | 3 |
| Hyatt Regency La Jolla | 4 | 3 |
| Hyatt Regency Mission Bay | 4 | 3 |
| Hyatt Regency New Orleans | 4 | 3 |
| Hyatt Regency Orlando | 4 | 3 |
| Hyatt Regency Tamaya Resort | 4 | 3 |
| Hyatt Regency Trinidad | 4 | 3 |
| Park Hyatt Siem Reap | 4 | 3 |
| Spirit Ridge | 4 | 3 |
| Andaz San Diego | 5 | 4 |
| Hyatt Centric Chicago Magnificent Mile | 5 | 4 |
| Hyatt Centric The Loop Chicago | 5 | 4 |
| Hyatt Centric Waikiki Beach | 5 | 4 |
| Hyatt House Jersey City | 5 | 4 |
| Hyatt Regency Chesapeake Bay | 5 | 4 |
| Hyatt Regency Jersey City on the Hudson | 5 | 4 |
| Hyatt Regency Kiev | 5 | 4 |
| Manchester Grand Hyatt San Diego | 5 | 4 |
| Park Hyatt Hangzhou | 5 | 4 |
| Park Hyatt Istanbul – Macka Palas | 5 | 4 |
| Park Hyatt Zanzibar | 5 | 4 |
| Andaz Liverpool Street London | 6 | 5 |
| Andaz Singapore | 6 | 5 |
| Andaz Wall Street | 6 | 5 |
| Grand Hyatt New York | 6 | 5 |
| Hyatt Centric La Rosiere | 6 | 5 |
| Hyatt Herald Square New York | 6 | 5 |
Hyatt hotels moving up in category:
| | | |
| --- | --- | --- |
| Hotel | Previous Category | New Category |
| Hyatt House Atlanta Cobb Galleria | 1 | 2 |
| Hyatt House Dallas/Las Colinas | 1 | 2 |
| Hyatt House Fishkill/Poughkeepsie | 1 | 2 |
| Hyatt Place Atlanta/Cobb Galleria | 1 | 2 |
| Hyatt Place Boise/Downtown | 1 | 2 |
| Hyatt Place Cleveland/Lyndhurst/Legacy Village | 1 | 2 |
| Hyatt Place Cleveland/Westlake/Crocker Park | 1 | 2 |
| Hyatt Place Detroit/Royal Oak | 1 | 2 |
| Hyatt Place Fort Myers/At the Forum | 1 | 2 |
| Hyatt Place Lansing Eastwood Towne Center | 1 | 2 |
| Hyatt Place Novi | 1 | 2 |
| Hyatt Place Phoenix Chandler-Fashion Center | 1 | 2 |
| Hyatt Place Phoenix-Mesa | 1 | 2 |
| Hyatt Place Phoenix-North | 1 | 2 |
| Hyatt Place Phoenix/Gilbert | 1 | 2 |
| Hyatt Place Tempe/Phoenix Airport | 1 | 2 |
| Hyatt Regency Bali | 1 | 2 |
| Hyatt Regency Green Bay | 1 | 2 |
| Hyatt House Anchorage | 2 | 3 |
| Hyatt House Boston/Burlington | 2 | 3 |
| Hyatt House Chicago/Evanston | 2 | 3 |
| Hyatt House Fort Lauderdale Airport & Cruise Port | 2 | 3 |
| Hyatt House Morristown | 2 | 3 |
| Hyatt House Orlando Universal | 2 | 3 |
| Hyatt House Pleasant Hill | 2 | 3 |
| Hyatt House San Ramon | 2 | 3 |
| Hyatt House Scottsdale/Old Town | 2 | 3 |
| Hyatt House Seattle/Bellevue | 2 | 3 |
| Hyatt Place Ann Arbor | 2 | 3 |
| Hyatt Place Athens Downtown | 2 | 3 |
| Hyatt Place Biloxi | 2 | 3 |
| Hyatt Place Bloomington Indiana | 2 | 3 |
| Hyatt Place Boston/Medford | 2 | 3 |
| Hyatt Place Boulder/Pearl Street | 2 | 3 |
| Hyatt Place Champaign/Urbana | 2 | 3 |
| Hyatt Place Coconut Point | 2 | 3 |
| Hyatt Place Columbia/Downtown/The Vista | 2 | 3 |
| Hyatt Place Dublin/Pleasanton | 2 | 3 |
| Hyatt Place Fremont/Silicon Valley | 2 | 3 |
| Hyatt Place Fort Lauderdale 17th Street Convention Center | 2 | 3 |
| Hyatt Place Fort Lauderdale Airport & Cruise Port | 2 | 3 |
| Hyatt Place Madison Downtown | 2 | 3 |
| Hyatt Place Manati | 2 | 3 |
| Hyatt Place Minneapolis Downtown | 2 | 3 |
| Hyatt Place Orlando/Universal | 2 | 3 |
| Hyatt Place San Jose/Downtown | 2 | 3 |
| Hyatt Place Saratoga/Malta | 2 | 3 |
| Hyatt Place Scottsdale/Old Town | 2 | 3 |
| Hyatt Place UC Davis | 2 | 3 |
| Hyatt Regency Cartagena | 2 | 3 |
| Hyatt Regency Cleveland at the Arcade | 2 | 3 |
| Hyatt Regency Fukuoka | 2 | 3 |
| Hyatt Regency Morristown at HQP | 2 | 3 |
| Hyatt Regency Moscow Petrovsky Park | 2 | 3 |
| Hyatt Regency Saipan | 2 | 3 |
| Hyatt Regency Tashkent | 2 | 3 |
| Park Hyatt Mendoza | 2 | 3 |
| Grand Hyatt Fukuoka | 3 | 4 |
| Hyatt House at Anaheim Resort/Convention Center | 3 | 4 |
| Hyatt House Augusta Downtown | 3 | 4 |
| Hyatt House Belmont/Redwood Shores | 3 | 4 |
| Hyatt House Charleston/Historic District | 3 | 4 |
| Hyatt House Emeryville/San Francisco Bay Area | 3 | 4 |
| Hyatt House Naples/5th Avenue | 3 | 4 |
| Hyatt House Pleasanton | 3 | 4 |
| Hyatt House San Jose/Silicon Valley | 3 | 4 |
| Hyatt House Santa Clara | 3 | 4 |
| Hyatt House Seattle Downtown | 3 | 4 |
| Hyatt Place Augusta | 3 | 4 |
| Hyatt Place Charleston/Historic District | 3 | 4 |
| Hyatt Place Chicago – South/University Medical Center | 3 | 4 |
| Hyatt Place Chicago/Downtown-The Loop | 3 | 4 |
| Hyatt Place Delray Beach | 3 | 4 |
| Hyatt Place Emeryville/San Francisco Bay Area | 3 | 4 |
| Hyatt Place Long Island/East End | 3 | 4 |
| Hyatt Place Pittsburgh-North Shore | 3 | 4 |
| Hyatt Place Portland – Old Port | 3 | 4 |
| Hyatt Place Seattle/Downtown | 3 | 4 |
| Hyatt Place South Bend/Mishawaka | 3 | 4 |
| Hyatt Place State College | 3 | 4 |
| Hyatt Place Washington DC/White House | 3 | 4 |
| Hyatt Regency Bellevue | 3 | 4 |
| Hyatt Regency Changbaishan | 3 | 4 |
| Hyatt Regency Danang Resort and Spa | 3 | 4 |
| Hyatt Regency Dusseldorf | 3 | 4 |
| Hyatt Regency Louisville | 3 | 4 |
| Hyatt Regency Naha, Okinawa | 3 | 4 |
| Hyatt Regency Santa Clara | 3 | 4 |
| Hyatt Regency Sarasota | 3 | 4 |
| Hyatt Regency Sonoma Wine Country | 3 | 4 |
| Hyatt Regency Tysons Corner Center | 3 | 4 |
| Andaz Costa Rica Resort at Peninsula Papagayo | 4 | 5 |
| Grand Hyatt DFW | 4 | 5 |
| Grand Hyatt Seattle | 4 | 5 |
| Hyatt at Olive 8 | 4 | 5 |
| Hyatt Centric Fishermans Wharf SF | 4 | 5 |
| Hyatt Centric South Beach Miami | 4 | 5 |
| Hyatt House Virginia Beach/Oceanfront | 4 | 5 |
| Hyatt Place Dewey Beach | 4 | 5 |
| Hyatt Place Nashville Downtown | 4 | 5 |
| Hyatt Regency Amsterdam | 4 | 5 |
| Hyatt Regency Boston | 4 | 5 |
| Hyatt Regency Coconut Point Resort and Spa | 4 | 5 |
| Hyatt Regency Cologne | 4 | 5 |
| Hyatt Regency Guam | 4 | 5 |
| Hyatt Regency Hong Kong Tsim Sha Tsui | 4 | 5 |
| Hyatt Regency Sochi | 4 | 5 |
| Park Hyatt Busan | 4 | 5 |
| Park Hyatt Hamburg | 4 | 5 |
| Andaz Mayakoba Resort Riviera Maya | 5 | 6 |
| Andaz Napa | 5 | 6 |
| Carmelo Resort & Spa, The Unbound Collection by Hyatt | 5 | 6 |
| Grand Hyatt Playa del Carmen Resort | 5 | 6 |
| Hotel du Louvre | 5 | 6 |
| Hyatt Centric Ginza Tokyo | 5 | 6 |
| Hyatt Centric Park City | 5 | 6 |
| Hyatt Regency Clearwater Beach Resort and Spa | 5 | 6 |
| Hyatt Regency Kyoto | 5 | 6 |
| Hyatt Regency Lake Tahoe | 5 | 6 |
| Hyatt Regency Maui Resort and Spa | 5 | 6 |
| Park Hyatt Abu Dhabi | 5 | 6 |
| Palacio Duhau – Park Hyatt Buenos Aires | 5 | 6 |
| Park Hyatt Jeddah Marina, Club and Spa | 5 | 6 |
| Park Hyatt Mallorca | 5 | 6 |
| Park Hyatt Sanya Sunny Bay Resort | 5 | 6 |
| Park Hyatt Seoul | 5 | 6 |
| Andaz Maui at Wailea Resort | 6 | 7 |
| Andaz Tokyo Toranomon Hills | 6 | 7 |
| Hotel Martinez | 6 | 7 |
| Park Hyatt Maldives Hadahaa | 6 | 7 |