Cathay Pacific has one of the smallest first class cabins out there on their 777s, with just six seats spread across two rows. Despite the small cabin, award seats are generally quite easy to come by.
Often tougher than snagging the actual award seats is assigning seats, given that Cathay Pacific blocks two of the six first class seats. Specifically they block seats 2A & 2K, which are reserved as bassinet seats. It's kind of a silly policy given that I've never actually been in a Cathay Pacific first class cabin with a baby, so I'd rather they let you assign any seat, and then later swap your seats if there's a situation where a bassinet is needed.
Anyway, if you try to assign a seat online you'll always see that seats 2A & 2K are blocked.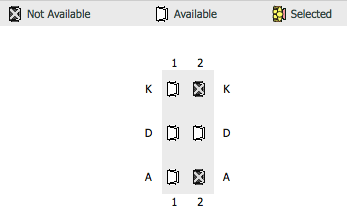 And if you try calling Cathay Pacific's US call center, they'll usually tell you that the seats can't be assigned in advance, and that they're saved for airport assignment.
Maybe this is common knowledge, but if you call Cathay Pacific's Hong Kong call center, they'll always let you assign seats 2A & 2K, though they'll add the disclaimer about your seat being subject to change if a bassinet is needed.
And that's pretty valuable, since 2A is my favorite seat on the plane whether I'm traveling alone or with someone. The two center seats in first class (1D & 2D) open towards the right aisle, so the only seats with access to the left aisle are 1A & 2A. Therefore if I'm alone I like the privacy of 2A, while if I'm traveling with someone I'd rather that we have the whole aisle to ourselves.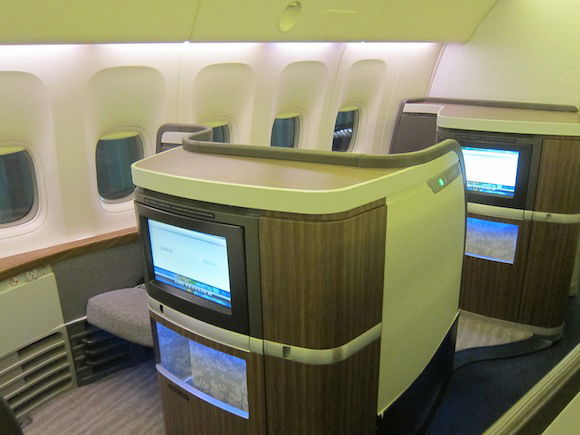 Hopefully that's useful to some of you. As always, Cathay Pacific only allows seat assignments at most 180 days out.