An interesting story is circulating about two ladies from New Zealand who were deported from China after a "journey from hell." I have trouble keeping up with immigration policies, and I travel nonstop. I don't envy less frequent travelers who have to stay on top of this stuff.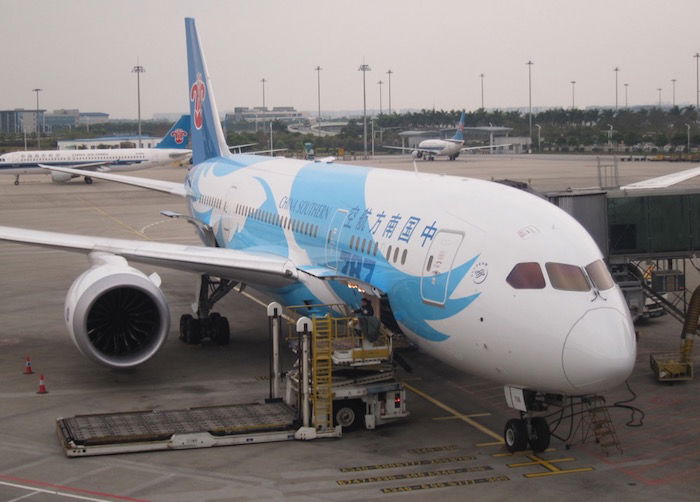 So what happened? Via the NZ Herald:
The friends had travelled to Istanbul to catch flights home to Auckland via Beijing where they planned to spend a 72-hour transit sightseeing in the city. But during the August 11 flight to China's capital, the pair were surprised to hear an in-flight announcement that they would be making a "one-hour stopover" at Urumqi – a city of four million people in the autonomous region of Xinjiang, 3700km from Beijing.

When they got off the China Southern Airlines plane, their travel papers were scrutinised by immigration officers. They say they were told Urumqi issued only 24-hour visa exemptions – not 72-hour exemptions as Beijing does.
Ah, now this is actually very tricky, and something I had to think about for a few seconds before it made sense to me. China Southern operates a flight between Istanbul and Beijing which stops in Urumqi, China.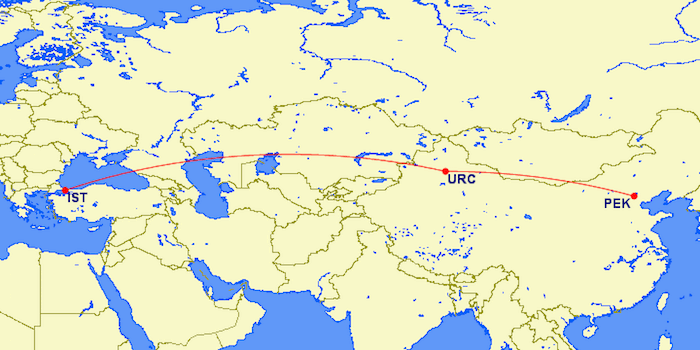 When you book the flight from Istanbul to Beijing on China Southern's website, it does make mention of the flight having "one stop," though that's all it says.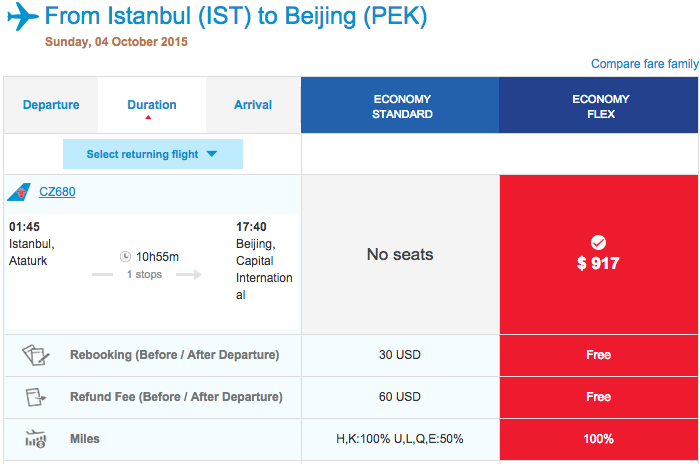 However, if you click on the flight number you'll see it indicates that the flight stops in Urumqi. It's only natural to not think twice about that.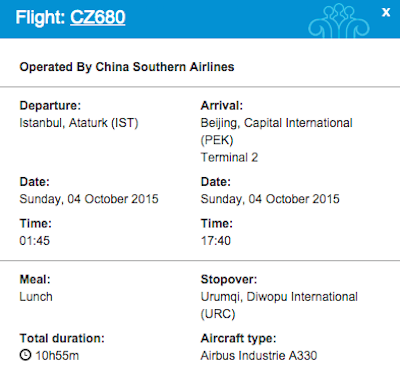 The article notes that travel documents and boarding passes made no mention 0f the stopover. And this is where the issue comes into play. China offers a 72-hour transit without visa. As the name suggests, this allows you to transit select airports for 72 hours without needing a visa. The ladies figured they'd stop in Beijing for a couple of days, to break up their journey between Istanbul and Auckland.
The catch is that only select airports are eligible for the 72-hour transit without visa, and Urumqi isn't among them:
Beijing Capital International Airport, Shanghai Pudong Airport, Hongqiao Airport, Guangzhou Baiyun Airport, Chengdu Shuangliu Airport and Chongqing Jiangbei International Airport,Shenyang Taoxian Internatioanl Airport, Dalian International Airport, and Xian Xianyang International Airport.
Since Urumqi was their first port of entry into China, they had to clear immigration there. However, that airport only allows a 24-hour transit without visa, rather than a 72-hour transit without visa. Even though they were connecting to Beijing, the transit without visa is based on the airport at which you enter the country.
As you might expect, what followed does indeed sound pretty hellish:
The friends then said they were escorted, with their luggage, to an immigration van, which drove them to a high-security "detention centre", with armed guards and barbed wire, just outside the airport.

They were put in separate rooms.

"It was very scary … not a nice place at all. We were made to feel like prisoners," Ms de Jong said.

Two hours later, they were ferried back to the airport and told the 10-hour flight back to Istanbul would cost them 300 ($530).

During their 11-hour ordeal, they were given no food or water.

When they asked for water, airport staff refused their request.

Once back in Istanbul, Ms de Jong and Ms Watson shelled out a further $4344.65 to get new flights to New Zealand.
Wow, wow, wow, that sounds terrible.
Bottom line
Ultimately having the right travel documents is the responsibility of the passenger. That being said:
It sounds to me like the passengers should have been denied boarding in Istanbul initially, as they weren't eligible for a 72-hour transit without visa in Urumqi
That being said, this is a really nuanced situation, and a mistake almost anyone could make; when you're booking a "direct" flight to Beijing and that's all your boarding pass shows, it's only natural to think that's where you'll be clearing immigration
Surely this mistake happens with some frequency, no?
China's 72-hour transit without visa policy is sort of ridiculous, given that it varies by airport; that's the equivalent of Los Angeles and New York having different immigration policies
But seriously, what an all around crappy situation. On one hand I tend to think immigration problems are the fault of the passenger, but this is something even an expert traveler could have screwed up. China Southern could certainly do a better job communicating immigration policies for flights like these, especially given how airport dependent China's transit without visa policy is.
Who do you think is at fault in this situation — the travelers or the airline?
(Tip of the hat to Geoffrey)