I've been involved in this hobby for a bit over a decade now, and there's no denying that my approach to things is different now than when I was 15.
When I was mileage running as a teenager I'd quite proudly proclaim I was on a mileage run to anyone that would listen. Because I thought it was sort of cool (after all who needs sex, drugs, and alcohol when you have mileage runs?!).
Over the years I've mellowed out quite a bit, and generally don't proactively offer up details of my travels to airline employees. Don't get me wrong, I'll always be honest at immigration (most immigration officers nowadays are familiar with mileage runs, and don't bat an eyelash when you give that as the reason for your quick international trip). But aside from that I don't usually proactively offer up too much information. For example, if a flight attendant asks me how long I'm going to Beijing for:
"How long are you going to Beijing for?"
"Just for two days. I guess I'll be flying with you on the way back as well?"
"Only two days?! Why so short?"
"Eh, just a quick trip, you know how this stuff goes."
Overall I don't mileage run much anymore, though I have been to Beijing and back three times this month.
One of the things I've found most fascinating is that everyone seems to know about this Beijing mistake fare. Like at this point I'm pretty sure the airport janitor's step-sister's third cousin is familiar with it.
I was in the Centurion Lounge Dallas yesterday before my flight to Beijing, and got a massage in the spa:
"Where are you headed?"
"Beijing."
"Oh, are you on one of those $400 business class fares?"
While I'm getting a massage the nail technician is talking to the guy she's giving a manicure to:
"Yeah, lately the Centurion Lounge is really full before the Beijing flight."
"Oh, really?"
"Yes, do you know about the $400 business class tickets American had?"
"No?"
"Yeah, American had $400 business class tickets from Washington to Beijing. I hear about it every day."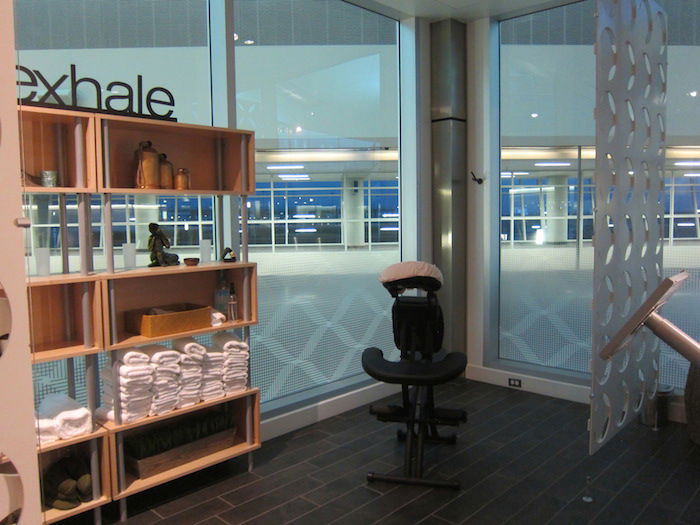 The Admirals Club agents in Washington know. The flight attendants working domestic flights know. The flight attendants working the Beijing flights know. Heck, some captains even know.
I've witnessed tons of people proactively tell the crews about how they were traveling to/from Beijing on cheap fares.
Anyway, my point with this post isn't to suggest that you should or shouldn't tell everyone within earshot about the $450 mistake fare. But rather as I reflect on it, I find it interesting the different approaches people take towards sharing this information, and I couldn't help but reflect on my own "journey," and how I'm not as forthcoming to strangers about my travels plans as I used to be.
I guess it comes down to the fact that I'm reasonably introverted, and I'm not looking to start a conversation with a stranger just for giggles.
I'm curious what approach you guys take when on mistake fares and/or mileage runs — do you tell anyone that will listen about them, only offer up information when specifically asked, pretend you've never heard of them, or somewhere inbetween?