In late 2012, Japan Airlines began introducing a new first & business class product throughout their longhaul fleet. While it looked great, it wasn't actually until this past weekend that I flew it.
Up until this trip I wasn't too hot about Japan Airlines. Yes, I knew they were a decent airline, but based on my flights with them prior to that, I was never blown away by them. I always kind of thought of them as the second rate Japanese airline, after ANA, with which I've had nothing but amazing experiences.
So this weekend I flew from Jakarta to Tokyo Narita to New York in Japan Airlines first class. Jakarta to Tokyo Narita is a very special route, since it's the only intra-Asia route on which Japan Airlines offers a first class product.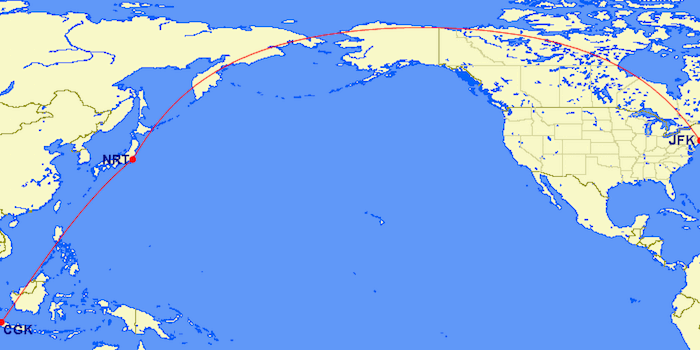 And much to my surprise, I was blown the hell away. I figured I'd share my initial thoughts about my Japan Airlines flight between Jakarta and Tokyo Narita to start.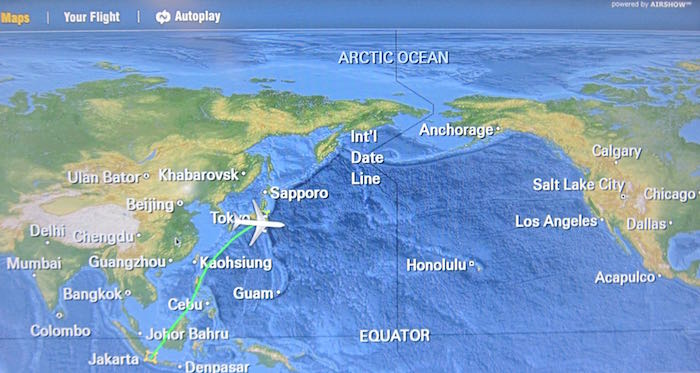 Japan Airlines first class seat
Japan Airlines' new first class cabin consists of a total of eight seats, spread across two rows in a 1-2-1 configuration.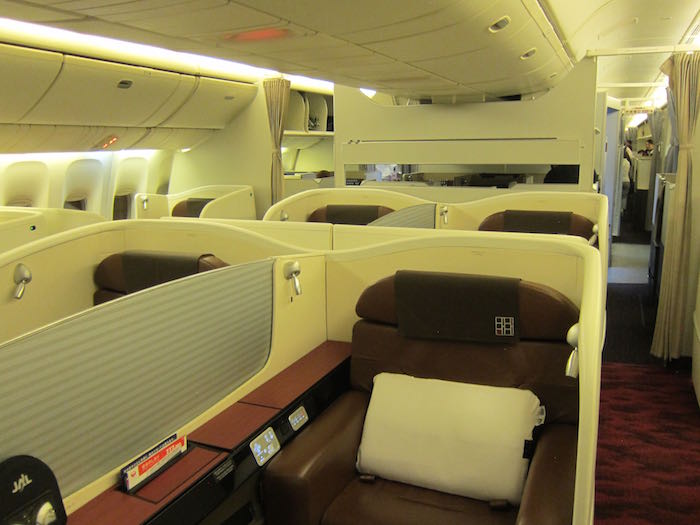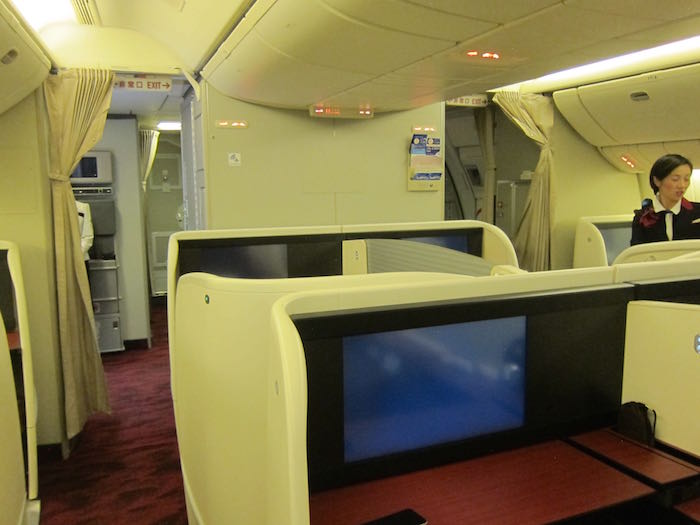 The tones of the seats are gorgeous, and the product is private though not fully enclosed.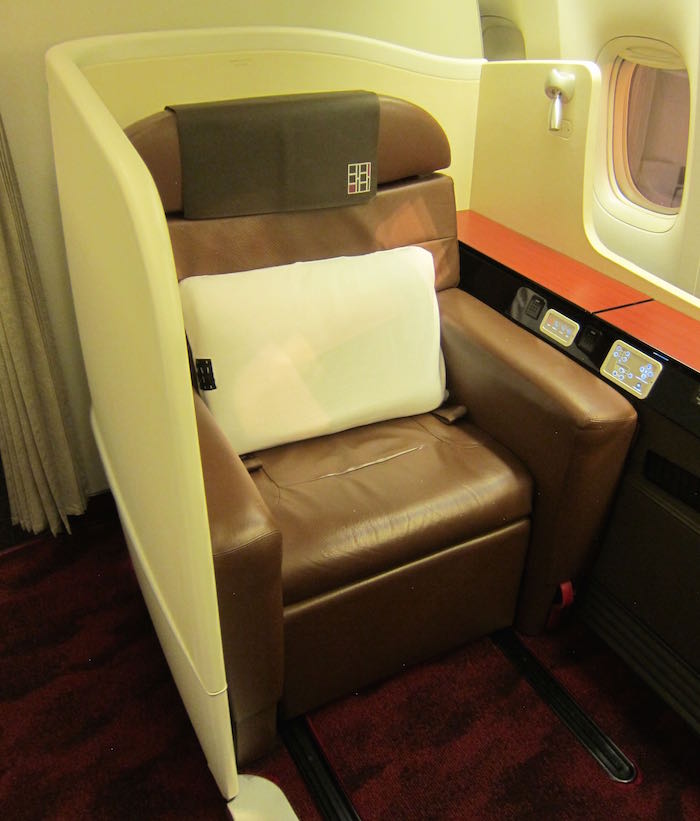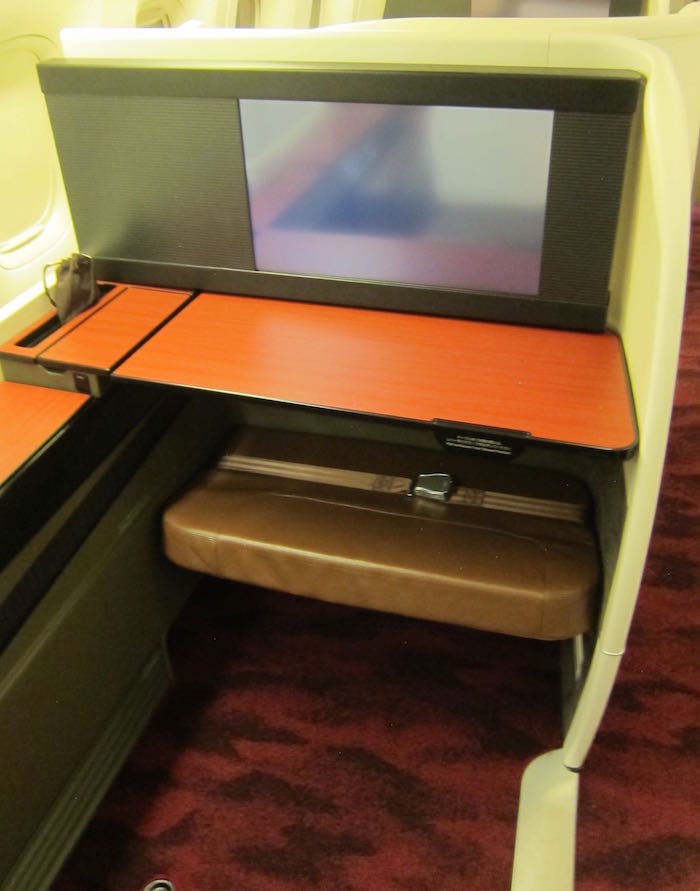 Japan Airlines first class food
This was a 6hr20min redeye flight departing after 9PM and landing in the wee hours of the morning. On a similar flight, Singapore Airlines would just serve breakfast and nothing else.
Instead there was both a snack menu and a set breakfast menu.
The snack menu was extensive, so I had some sushi to start.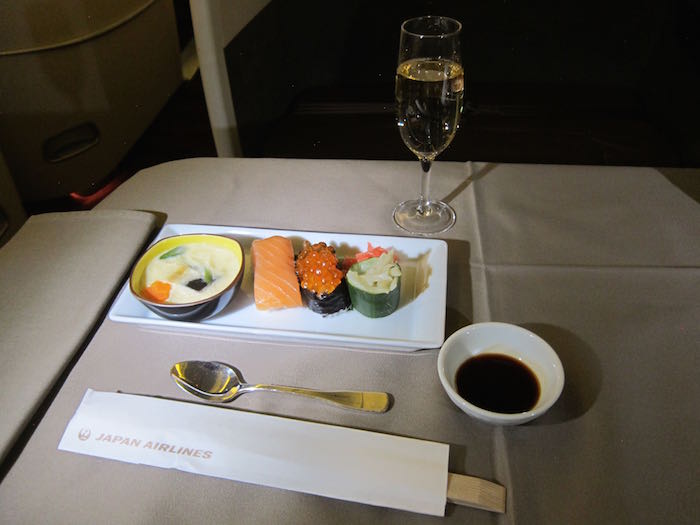 Then I had caviar.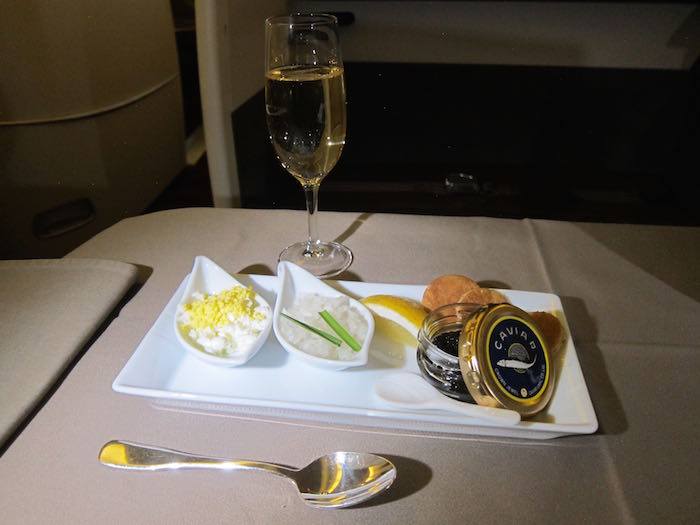 And then some delicious vegetable curry.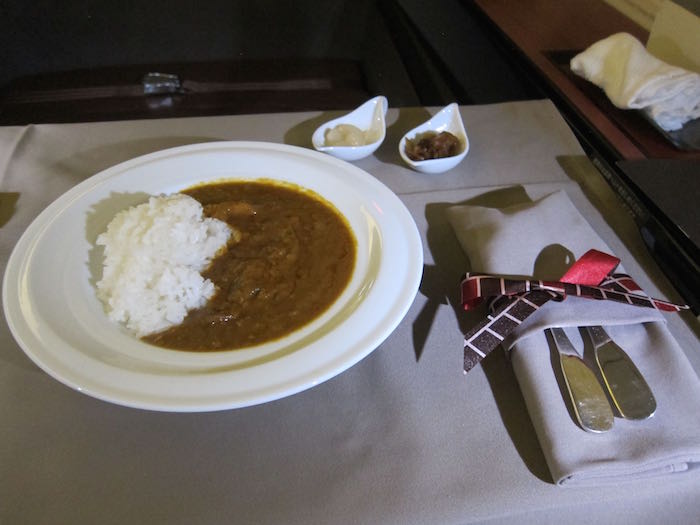 Then for breakfast I had fruit to start.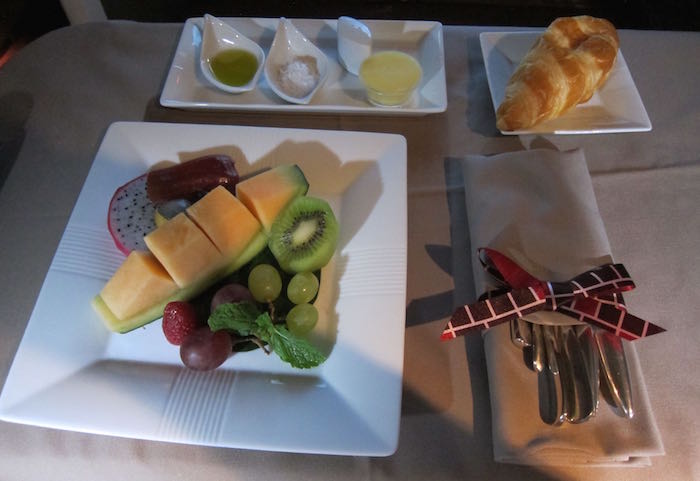 And then pancakes and yogurt as my main course.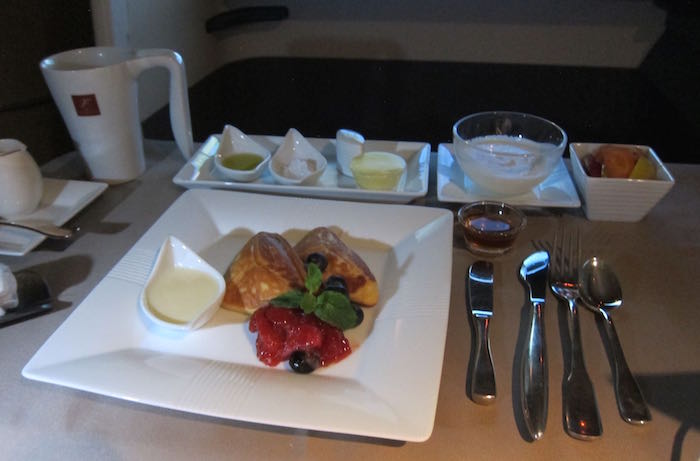 The food was just top notch, among the best I've had for such a short flight.
Japan Airlines first class service
The crew was just phenomenal. In the past my biggest criticism of Japan Airlines has been that the service isn't quite as good as on ANA, but this crew couldn't have been any better. They were through the cabin every few minutes, and couldn't have been more attentive and detail-oriented.
Every time I went to the lavatory they insisted on opening the door for me, and the bathroom seemed to be "refreshed" after every use.
At the end of the flight when I changed out of pajamas the cabin senior asked if I wanted to take the pajamas with me. When I said I did, she said "would it be alright if I give you a fresh pair?" So she got me a fresh pair of pajamas, and also let me keep my previous pair. Crazy!
Japan Airlines first class amenities
To round off the great experience, the amenities in first class were top notch as well. The bedding is among the best of any airline, and they even have two types of mattress pads, depending on whether you prefer a soft or hard sleeping surface.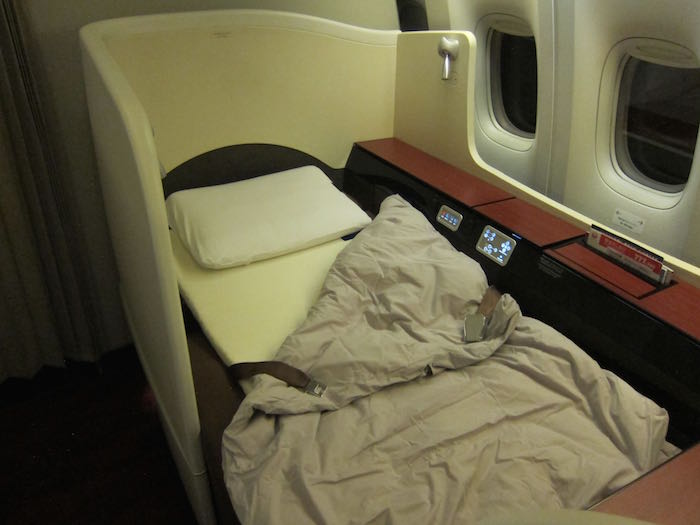 I was offered comfortable, though thick, pajamas.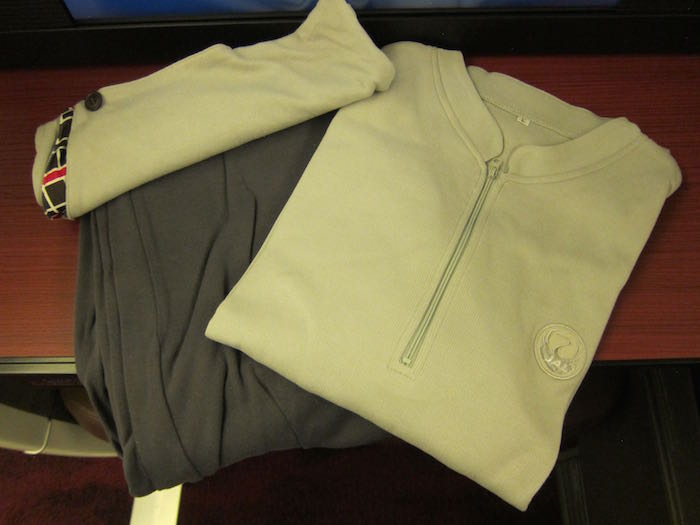 And then there was an awesome Loewe's amenity kit, along with Shiseido Men's kit.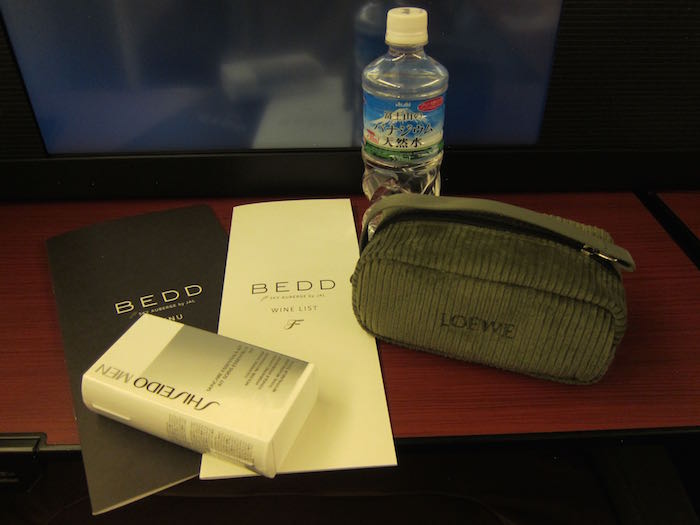 The lavatories featured Toto toilets, with all the bells and whistles.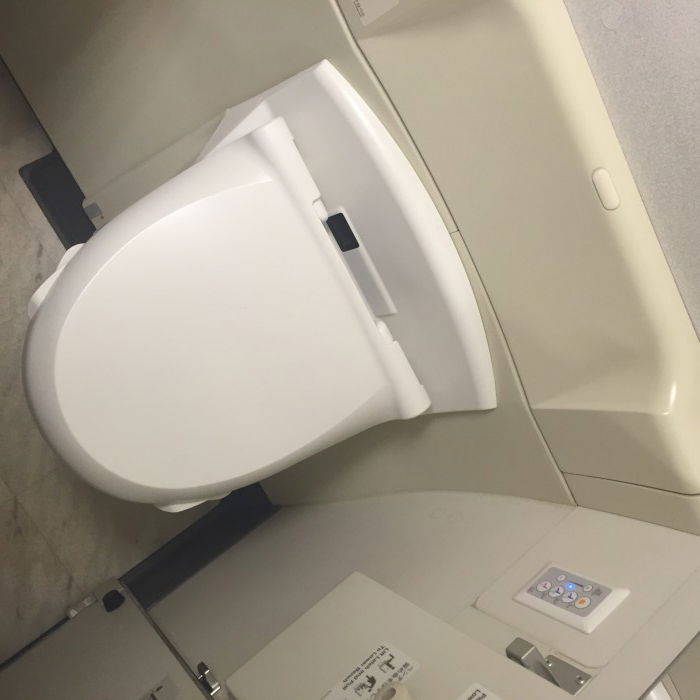 I know this might sound crazy, but perhaps my favorite amenity was the coffee cup. Japan Airlines has massive coffee cups in first class which have a handle that touches the table, as well as their first class branding. If only there were a way to buy these!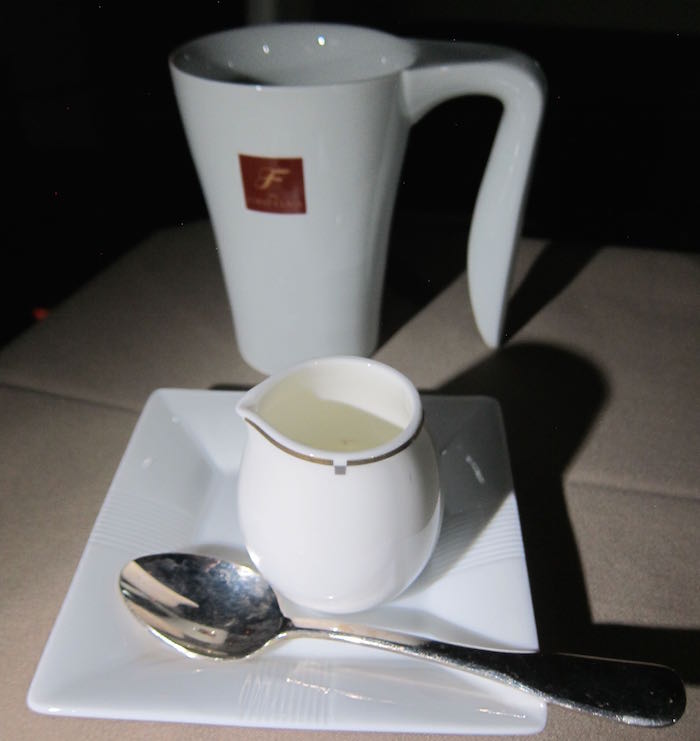 The flight also had Wi-Fi, which was extremely fast. A 24 hour pass cost just $18, and it lasted me for both flights with no data restrictions.
Japan Airlines first class bottom line
Simply put, this is a world class product. Previously I thought of Japan Airlines as being somewhat second tier behind the world's top airlines (ANA, Cathay Pacific, Emirates, Singapore, etc.), but after this flight I think they're worthy of being ranked in the same group.
I can't wait to fly with Japan Airlines again!
If you've flown Japan Airlines first class, what was your experience like?