Today marks the 14th anniversary of 9/11/01, though I'm sure everyone has realized that by now. I don't think there are many days in history that virtually all of us remember, though I'd be willing to bet 9/11 is probably the closest to such a day.
I'm spending the day reflecting, thinking about all the lives that were changed as a result of the events of that day.
Anyway, yesterday Nick messaged me about 9/11, and specifically asked about whether I'd avoid flying on 9/11. And that led to an interesting conversation. Because even though we both feel the same about 9/11 (hopefully virtually all of us do!), the approach we took as a result differed significantly.
After that we figured it would be worthwhile to get the perspectives of Travis and Tiffany as well. With that out of the way, here are our collective thoughts reflecting on 9/11, and how it impacts our flying behavior on that day.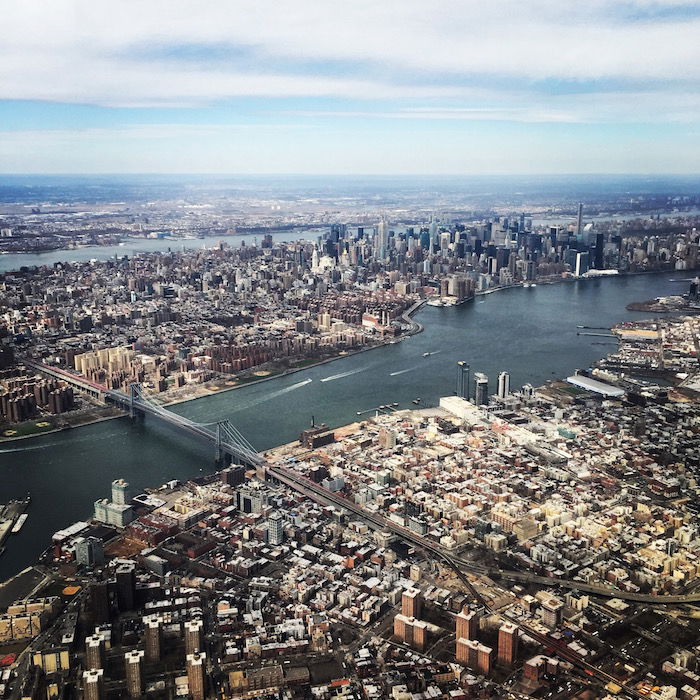 Nick
I haven't actually flown on September 11 before (at least not after 2001), so this is an academic question for me, but I thought about it yesterday when a coworker mentioned that she's flying to Hawaii (and got upgraded!) on September 11, but her friend insisted on flying out the next morning since she was too scared to fly on 9/11.
14 years later, I'm not anxious about flying on 9/11 in the sense that I'm worried a repeat terrorist attack would occur on my flight, but I'd be lying if I said the thought of flying that day doesn't make me uneasy for more nebulous reasons. Being one of the old-timers on this blog, I was 23 years old when the planes hit the World Trade Center and the Pentagon and the field in Pennsylvania, old enough to feel genuine terror at the uncertainty of it all and to have very real anxiety about flying across the country to "prominent" airports like JFK, SFO, LAX, or IAD. That's all dissipated, but there's something that remains — this feeling of weirdness about the day, and especially about flying on September 11.
Ultimately, I recognize "there's no safer day to fly" (bla bla bla, I don't doubt it's any more dangerous, but I also can't see how it's quantifiably safer, either) and that fares and award availability are predictably excellent on that day.
Yet… I hesitate to fly on September 11 if I could avoid it. I probably wouldn't think twice about flying, say, LAX-PHX for work, but I might not want to jump on an LAX-JFK or JFK-LHR flight if I could postpone it by a day or two. Indeed, in recently planning a long weekend trip in September, I decided I wouldn't fly on Friday the 11th — and ended up choosing another weekend instead.
I truly respect where Travis, Tiffany and Ben are coming from, though, and perhaps as the most infrequent flyer of the bunch, it's more that I don't fly all that much so it's easy enough to pick a day and choose to avoid it.
Is that logical? Not really. But to me it's personally disrespectful of my own memories of 9/11/01 to fly on that day (having gone to college in New York and just having moved to California, 9/11 had a deeply personal resonance, with truly devastating effects on the lives of people I knew well). I'm not suggesting that it's disrespectful that others fly — but I chalk it up to a "moment of silence" type situation where my staying grounded on September 11 is a way for me to remember the events of that day and to honor the people who lost their lives.
In 10 more years, I may not have any qualms whatsoever about flying on 9/11, and right now it's not a dealbreaker — but rather just something I'd like to avoid if I can, because I'd feel uncomfortable (not fearful, but emotional) doing so.
I guess, long story short, flying on September 11 "normalizes" the day to me, and the day has already become solidly normalized, just a few years away from becoming another December 7 ("Oh right! Pearl Harbor happened on this day!"). I'm just not ready for it to be normalized yet.
Travis
I share some of Nick's personal experience with 9/11. It's one of those days in my life that I can tell you exactly where I was when I found out, who I was with, and what I was thinking. And I expect that I will carry that with me for the rest of my life.
I was a 23 year old graduate student living in Boston at the time. A local flower shop had advertised a dozen free roses to anyone who brought in this coupon from the paper on 9/11. Since I was chasing a girl, and was a poor cheap graduate student, I had to go pick them up. (That girl did not become my wife, so we'll leave it at that and move on.) So there I am, walking down a very long corridor on campus carrying a bouquet of roses, and everyone is running into one of the lecture halls to watch the news on TV. I stuck my head in, and then walked over to my office, kind of in a daze. The other graduate students were pretty freaked out, and most of them decided to head home, deciding that was probably safer than staying on (what was and is a pretty high-profile) campus.
I later learned that I was second order connected to a few of the passengers.
My good friend Boston Ben and I actually headed down to NYC in October to pick up a treadmill he had bought off of Craigslist. We rode the subway down to take a look at and pay our respects at Ground Zero. Even then there was still smoke drifting from the rubble. It was an incredibly moving image, one that will also stay with me forever.
Would I fly on 9/11? Sure.
I doubt that we'll ever see a repeat of such an attack in the US in our lifetimes. Simply put, that's a trick that you get to pull once. Say what you will about our security theater — and I'm as big a critic as anyone– but we're all just a lot more vigilant, especially in the air, than we were before. I mean, within minutes of the first crashed airliner it had already been sniffed out — the heroic passengers of the fourth plane crashed it into the ground after they learned what happened to the first three. Frankly, if you're a terrorist, air travel is no longer the low hanging fruit. There's a lot of easier targets out there.
So yeah, I will always feel connected to 9/11 given where I was at the time. But frankly I wouldn't think twice about flying on the date. I respect Nick's views on wanting to commemorate the day in his own way — and certainly that's his right — but thinking that it's any less safe than any other day just seems crazy to me. But then, I put my trust in numbers, and the numbers say that I'm safer in the air than anywhere else…
Tiffany
Like Travis, I don't think any of the memories I have surrounding 9/11 will ever fade.
I was standing in my parents' kitchen, boiling raisins for oatmeal and idly watching the TV on mute. I was barely 18, and as the earliest riser in the family was trying to be quiet, but I was certainly a bit of a news junkie at the time.
My dad walked into the kitchen as the screen cut away to announce that a plane had crashed into the World Trade Center, and we turned the volume on as he made coffee. We thought it was an accident — it seemed like everyone did for those few minutes — and as my sister and stepmom stumbled in we casually watched the first responders arrive on the scene. It was news, and a little scary, but nothing like it eventually would be.
The moment when the second plane hit is indelibly etched in my memory; the four of us crowded in a tiny kitchen watching grainy images on a ten-inch under-mount television. My stepmom starting to cry while my dad walked to the phone to call my grandfather. And the smell of the forgotten oatmeal, bubbling over the sides of the pot.
I represent the median age around here, so was just starting college in 2001. September 12th was the first day of rehearsal for collegiate marching band, and ironically for any activity involving 200+ kids with instruments, what I mostly remember is that everything was too quiet. The air was still, there seemed to be fewer people driving, and everyone seemed to speak in more reverent, softer, tones. That, and how during field rehearsals for months afterwards people would jump or look to the sky when there was even the smallest bit of aircraft noise, and the palpable sense of fear and confusion that was omnipresent.
And while it might sound ridiculous, in many ways the end of my childhood is linked to that Tuesday morning. Everyone grows up (and I've grown up even more since then, I hope), but the timing made it feel like a switch rather than a transition — the world was suddenly a much more complicated place, and I just suddenly had to be an adult in it.
So while I have no personal connections to anyone directly involved in the events of September 11th, the repercussions had a huge impact on who I am as a person, and it's something I think about often.
Do I feel like it's unsafe to fly on 9/11? Not at all, and I even tend to believe that in many ways we are "safer" from a terrorist action involving airplanes on 9/11 than on any other day.
One of the most effective barriers to onboard terrorism in a post-9/11 world is that we, as passengers, are now hyper-vigilant. While the TSA focuses on security theater, it's plane loads of nervous Americans that have foiled would-be shoe-bombers and underwear-bombers. And given that we are (and should be) a bit more sensitive around 9/11, I like to think we're paying that much closer attention.
I do understand what Nick is saying about trying not to "normalize" the day. I personally feel that making September 11th a "National Day of Service" does far more damage in that regard — having one more arbitrary holiday on the calendar takes away from the somberness of the day for me, and I wouldn't be surprised if the next generation treats 9/11 as a day for barbecues and mattress sales. Which is unfortunate in so many ways.
Ben
Being the youngest of the bunch, I don't remember 9/11 quite as vividly as Nick, Travis, and Tiffany.
I was in middle school on 9/11/01, and remember being in homeroom when we could tell something strange was going on, but they wouldn't tell us what. Apparently something had happened in New York City, but that's all we were told. It certainly didn't sound too serious at the time, because they weren't sharing any information. But then one by one, classmates got "paged" over the PA, apparently because their parents were coming to pick them up. Clearly something was going on!
That day when I came home from school I saw all the footage on TV, and it was terrible. But somehow it still didn't seem real to me. Because I was 11 at the time, and at that age you just can't really conceptualize that stuff like that happens (at least I couldn't).
My oldest brother passed away when I was three years old, and I remember my mom sobbing about it. And I remember comforting her with "it's okay, don't worry, we'll see him in heaven." Because when you're a few years old, that's the best thing you know to say, and that's sort of what you're taught to believe.
I'd like to think my thought process was a bit more evolved at the age of 11, but I still think you can't fully come to terms with the prospect of people committing such a horrible, well organized crime.
I think I really fully came to terms with 9/11 after watching the movie United 93. I remember being in shock and not being able to sleep after the first time I saw it. And then I remember seeing it at least a dozen more times. I'm not sure why, exactly. It's almost as if I thought there would be a different ending if I watched it often enough… but there wasn't.
Personally I'm happy to fly on 9/11, and would actually (slightly) go out of my way to do so. If anything I think it's a great way to honor the day. My mom, on the other hand, doesn't share my sentiment. And I do try to make my mom happy, so…
How about you?
We'd love to hear what you guys remember from 14 years ago, and how you feel about flying on the anniversary!