Look, I get some people don't like me, and that's fine. I'm not sure I get why those people keep reading and commenting. If I don't like something and find it to be a negative force in my life, I try not to give it the time of day. Life is too short for negative energy.
So while I don't mind the trolling and comments from a very vocal minority, sometimes people like to take it a step further. I'm not sure I get that, since the people who vocally hate me are the same people who claim to "pity" my life. No matter how hard I try, I can't follow that logic — if you pity someone, then why would you want to make their life even worse than you already perceive it to be?
Back in 2011 I posted about how I was booked to fly from Tampa to Paris, and when I went to check in online, I discovered that someone had changed my reservation to instead be from Raleigh to Los Angeles. The agent confirmed someone had called to change my reservation, and obviously it wasn't me.
Well, it has just happened again, not surprisingly. On Saturday I posted about the pre-stay email I received from the Ritz-Carlton Almaty, including a screenshot. I accidentally forgot to cross out the confirmation number in the screenshot. I quickly fixed it. Oops — lesson learned, I'll quadruple check the screenshots I post in the future.
Well, just an hour ago I received an updated email confirmation from the Ritz-Carlton for my stay. Someone rebooked me in the most expensive available room at the most expensive special rate ("romance package").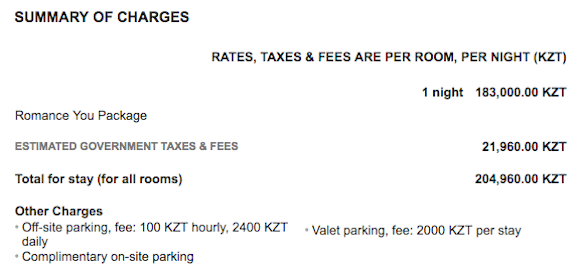 Now that I look at it, it's ridiculous how easy Ritz-Carlton makes it to change reservations. How is it possible that simply with a confirmation number someone was able to rebook me in a room that was significantly more expensive without even having to re-enter the credit card information? But that's for another post…
To the reader who changed my reservation, all I can really say is that I feel bad for you. Rebooking myself took only a few minutes, and that's not a big deal. If your day was made better by my day being made (slightly) worse, then it might be time to step back and take a big picture look at your life…