During our long layover in Sao Paulo yesterday, my friend and I decided to get a day room. We landed before 10AM and left shortly after 10PM, so we figured some real rest would go a long way (since Sao Paulo Airport leaves a lot to be desired). Stupidly we didn't think of booking a day room till a day before our layover, so we called the Marriott Sao Paulo Airport to try and make a reservation.
The agent didn't speak English, so couldn't make a reservation but said "we have room, you just come." So we took the shuttle there yesterday morning, only to be told on arrival that they were totally sold out. Well, crap.
The other major airport hotel seems to Caesar Place, an Accor property managed by Pullman. Fortunately, I think everyone and their mother (and their dog, and their toaster) is an Accor Platinum member.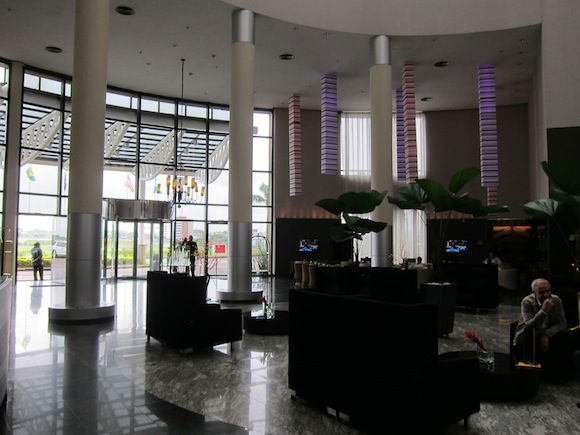 Caesar Place lobby
Up until recently Accor Platinum got you nothing, really. At Sofitel it got you an upgrade upon request at the hotel's discretion, though at other brands it literally got you nothing. For example, I recently stayed at the Novotel Bangkok Airport and had a pretty lousy stay with zero Platinum recognition.
Accor did recently spruce up their benefits across chains, including adding lounge access for Platinum members, though I still wasn't expecting all that much.
Anyway, we checked in and while my friend's Accor Platinum number was on the reservation, we were assigned a standard room, as I was expecting.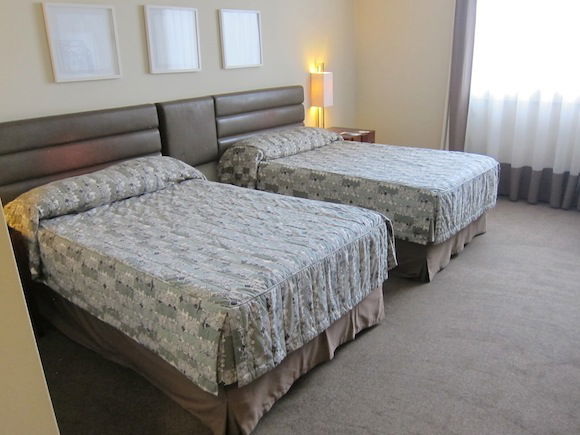 Caesar Place Classic Room
We went to the room, I got in bed and opened up my laptop while quickly dozing off into la la land, while my friend decided to "walk around." He came back and said "don't hate me, but I got us a different room." Apparently he asked if they had any upgraded Platinum rooms, and not only did they, but they apologized profusely for not proactively assigning one as they didn't see his Platinum status on the reservation.
This room was actually in a hallway that requires a completely different set of elevators, and I was kind of shocked it was even in the same hotel. Take a look at the difference: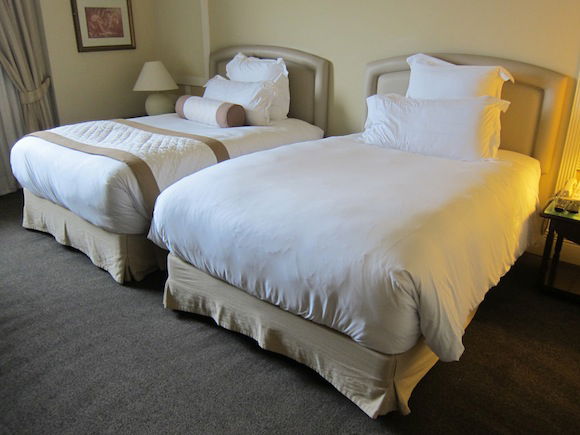 Caesar Place Luxury Room
It reminded me a bit of the Westin Nagoya Castle, which had the biggest contrast I've ever experienced between a standard room and a suite.
Not only that, but the (free) Wi-Fi was faster in the new room than the old one.
Beyond that, we got access to their executive lounge, which we were able to hang out in well beyond our eight hour room reservation.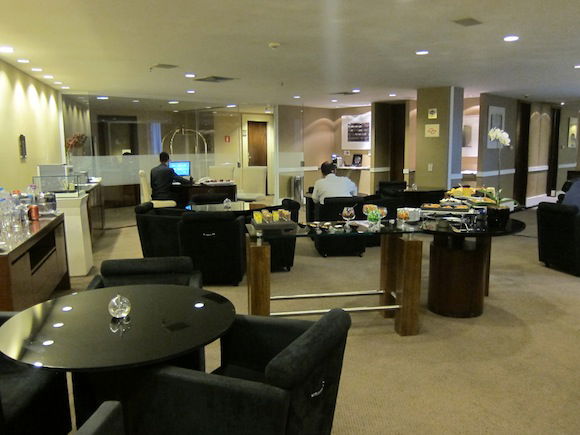 Caesar Place Executive Lounge
They also brought up a welcome amenity, and while we didn't consume any of it, it was a nice gesture.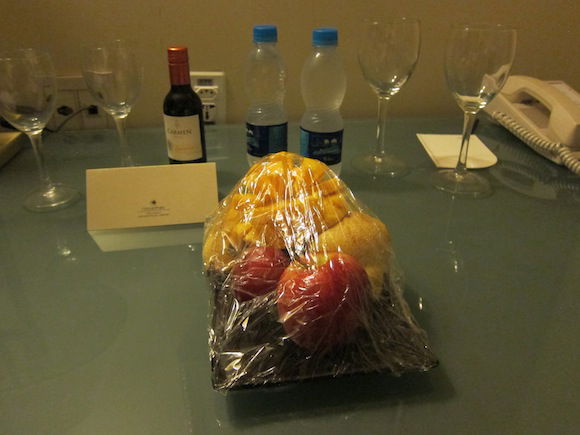 Caesar Place Fruit Plate
Anyway, this was the first time Accor Platinum was worth, well, anything to me. And I have to say it was about as valuable as any other top tier hotel status in this case.
Kudos, Accor and Caesar Place Hotel!