If you've even flown either domestically within mainland China, or between China and Hong Kong (in either direction) you've probably experienced delays. Chinese airspace is so crowded, and I understand certain airlines are given priority in terms of take off and landing slots, and that delays are the norm, not the exception.
Of the 100 busiest airports in the world, the seven airports with the worst delays are all in China.
I've flown on the Shanghai to Hong Kong route several times on Cathay Pacific, and each time the plane has sat at the gate at Shanghai, fully boarded, for at least an hour after the scheduled departure time, waiting for ATC clearance to take off.
You just build expectations of delays into your travel plans when flying between the two cities. I've even had Cathay Pacific check in agents advise me:
Every flight from Shanghai to Hong Kong is delayed today, including your flight. There's an earlier flight (also delayed) I can move you to, which should take off around the time your original flight was scheduled to depart?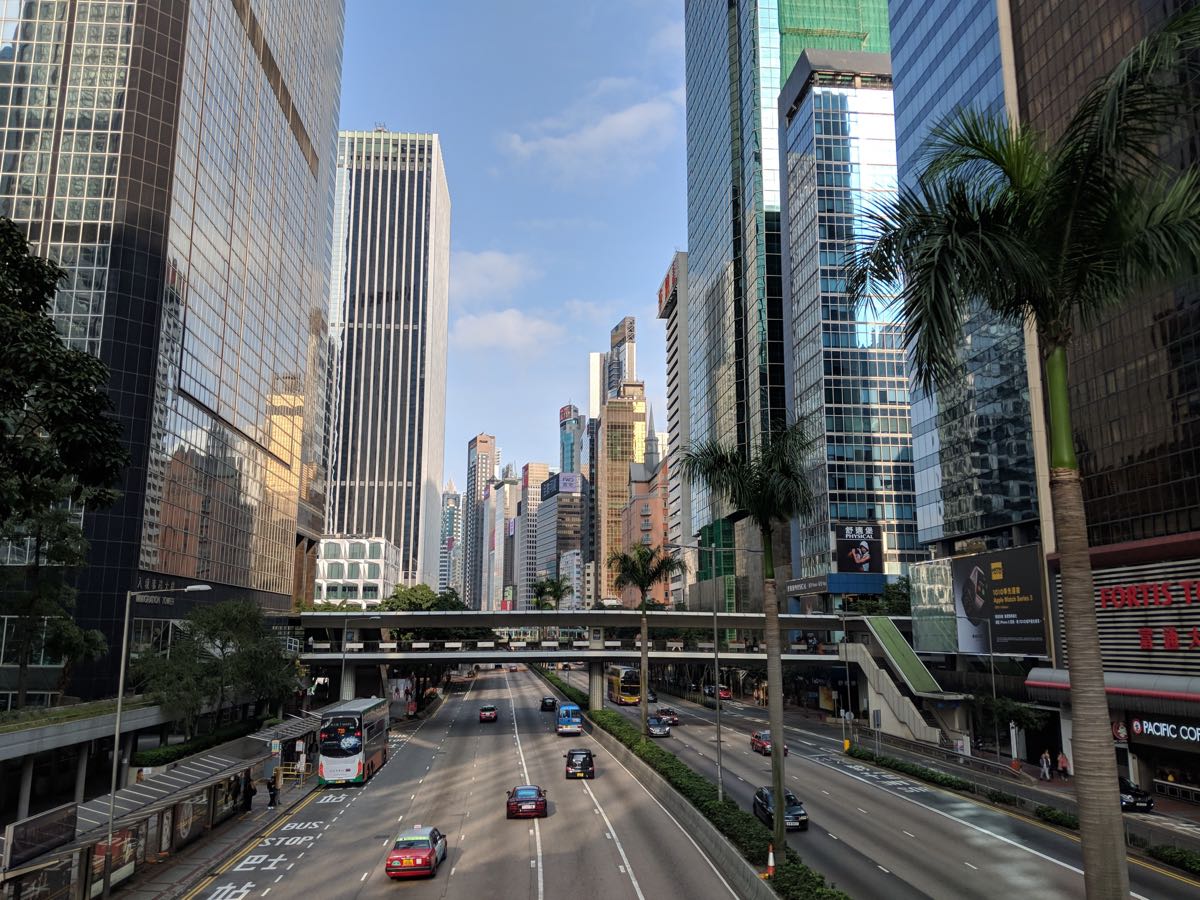 High Speed Trains
China has an excellent network of (domestic) high speed trains across the country. I've taken the train between Shanghai and Beijing before and it was an efficient, comfortable, smooth, and fun way to see parts of the country I would never have seen otherwise.
The best part was there were no delays.
China doesn't have the laser focus on extreme punctuality that Japan does with their rail network, but for a network the size of China, their train punctuality is still excellent.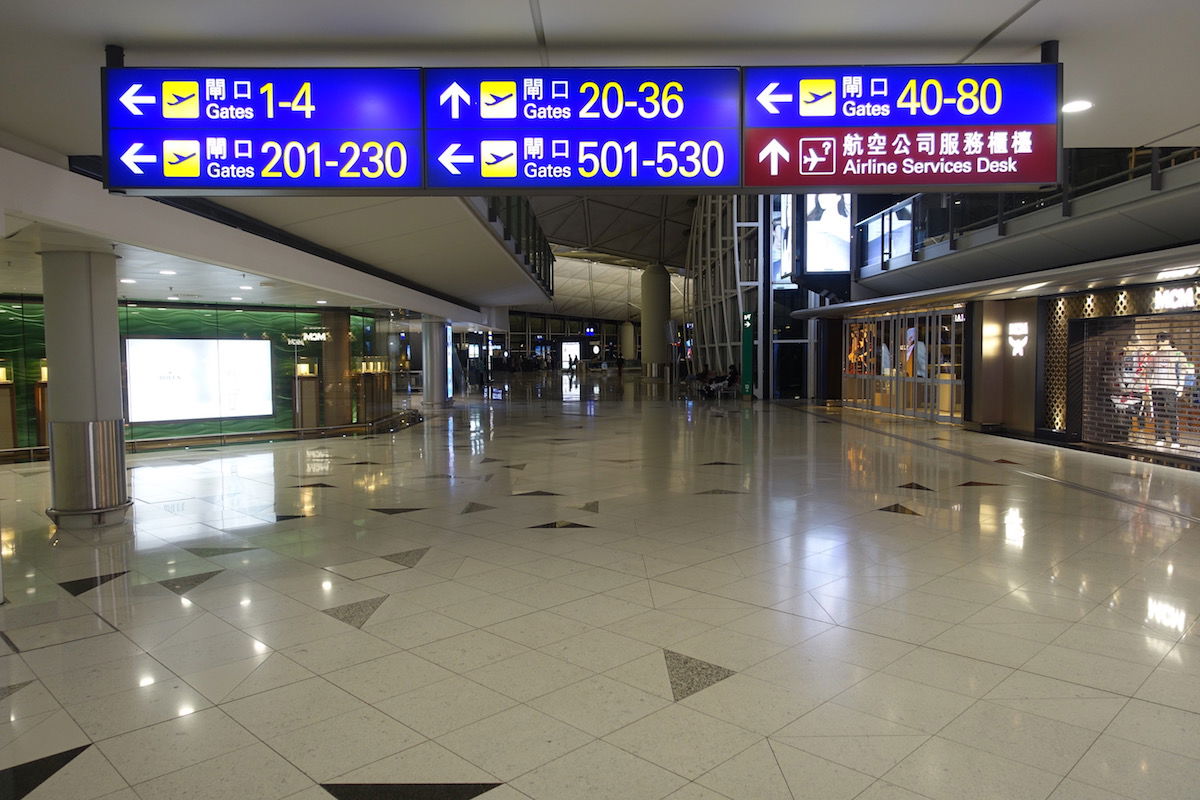 So how is this related to flying?
Previously, the high speed rail was restricted to mainland China (with over 25,000 kilometres of track), with a much slower rail continuing on from Guangzhou across the border to Hong Kong.
But last week Hong Kong's first bullet train service opened, making connections to mainland China much faster.
This additional 26 kilometres of rail will allow trains to travel at up to 200 kms/120 miles per hour, and potentially change the efficiency of traveling between Hong Kong and mainland China.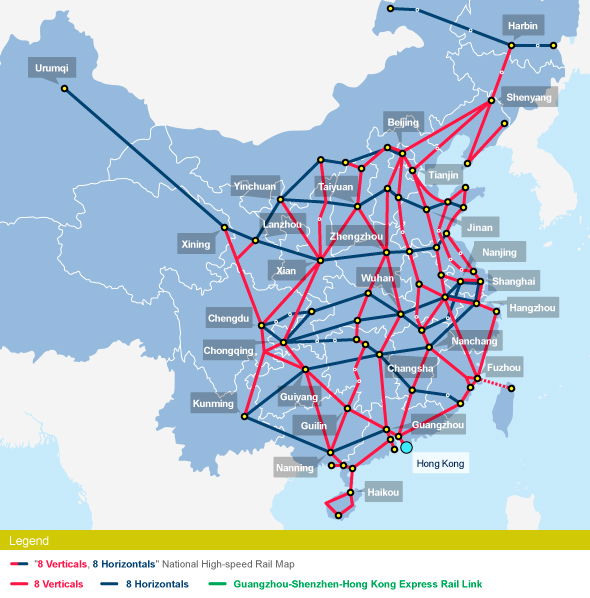 Comparing flights versus trains
I've seen some analysis of the traveling times, comparing flights with trains, with some analysts simply saying the flight time is less than the train travel time, but I think this is a far too simplistic comparison given both the ATC delays I've discussed above, and the fact that, as we all know, flights don't leave from the middle of the city as you wander on to the platform.
Looking at, say Hong Kong to Changsha as an example, Cathay Dragon flies direct in one hour and 40 minutes.
The new rail provides a service from Hong Kong to Shenzhen in around 40 minutes, followed by a further journey from Shenzhen to Changsha in around three hours.
So let's say it takes four hours by train. While this does seem a lot longer than flying in under two hours, remember that:
The trains leave from the CBD of each city, rather than the airports, so there is less travel time at the start and end of each journey
There are far less onerous check in times for the train journeys compared with flying
Train journeys are not subject to the ATC delays so many flights in China are
So, say you add an hour ATC delay to your flight time, plus arrive at the airport an hour early and take (say), 30 minutes to travel to and from the airport at each end.
This would be a total travel time of over four hours, so a similar time to the train, so this new train route may really challenge flights between the same cities.
Of course, there are a number of factors and variables you would need to consider in comparing the fastest train time. When I've arrived at major train stations before I've been overwhelmed with their size and chaos, and it has taken me some time to work out where to collect my ticket, how to find my platform, etc. If you've never taken a train from a major station in China before you certainly can't just wander in off the street 15 minutes beforehand, and expect to make the train.
I guess if I did undertake frequent train travel from the same stations, I would become much faster passing through them as I would know where to go, and what to do, like I already do when flying.
I can certainly zip through Hong Kong airport quickly, because I know it like the back of my hand. But I don't have extensive enough experience with the Chinese rail system to know if these train routes will truly create competition for airlines.
For anyone know flies extensively from Hong Kong to China I'm very interested to hear if this new extension of the rail network will change your mind about flying each time.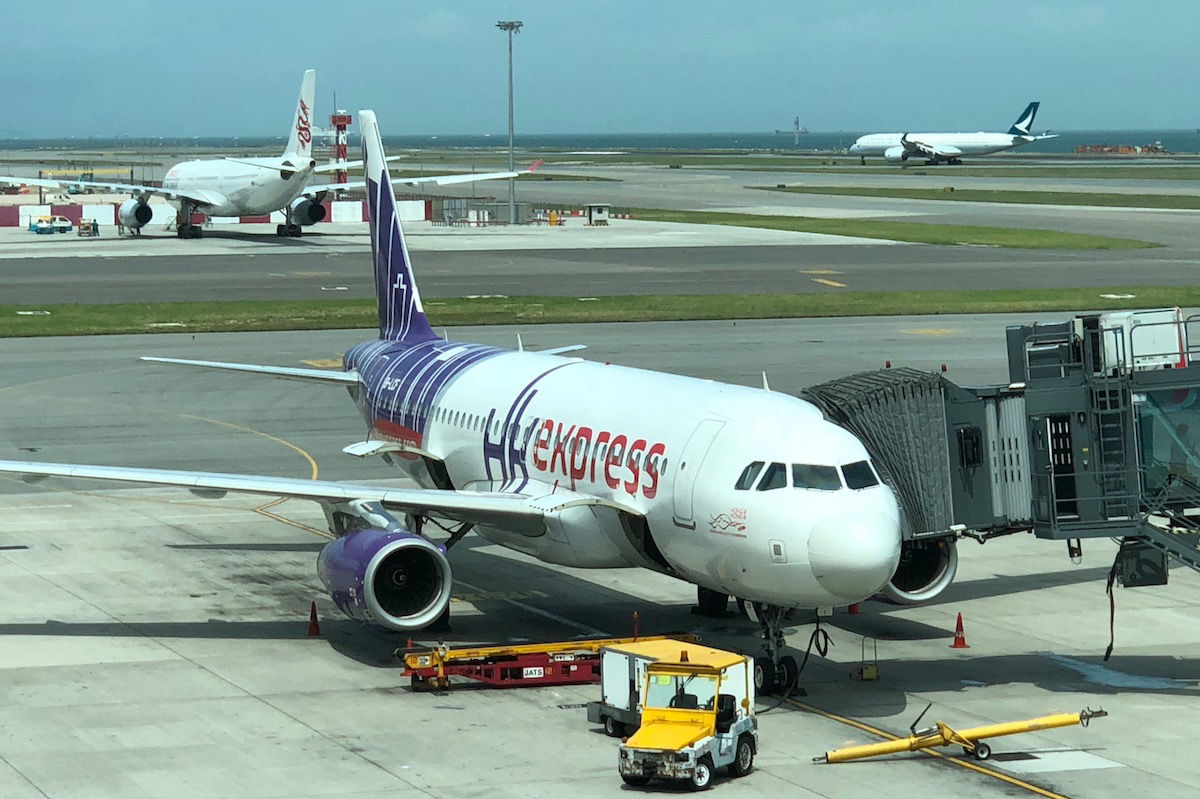 Bottom line
I'm not saying these train journeys will be faster than flying the same route, door to door, every time. There are plenty of variables in taking either journey, and my calculations are simplistic, and only comparing one route.
On longer distances (like Hong Kong to Beijing), flying will still be much faster, because the train will still take many hours to travel by land between the cities.
But ATC delays are something you can't control, so if passengers are wanting more certainty, then trains may be a more reliable option for cities that are relatively close together, with this new high speed link connecting Hong Kong with the rest of the high speed network in China. There are also many smaller cities in China that have no direct flights from Hong Kong, so the new network will be great to connect those cities with Hong Kong.
I would certainly miss the incredible oneworld lounges at Hong Kong airport, but for business travellers, time is money, and they can't always afford to have an unknown ATC delay every flight.
Have you taken a high speed train in China? How did it compare with flying?