Hello from the USAirways Club in Las Vegas. On the plus side the agent at the US club was friendly and let me in without problems (via BMI Gold), but unfortunately this has to be one of the worst clubs *ever*. It has no sunlight, is tiny, and has low ceilings.
As if that's not bad enough the TV has been blasting whatever award show was just on, followed by a Barbara Walters interview with the Jonas Brothers. What a fantastic choice in programming.

The US lounge in LAS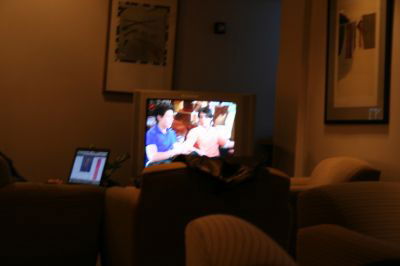 The quality programming
One other thing that cracked me up was UA check-in machine, which had the following on the first screen: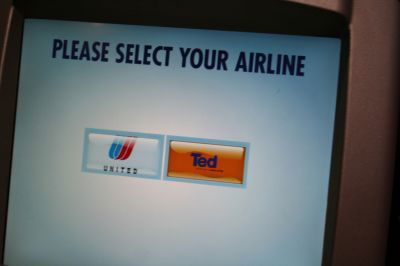 As someone that knows quite a bit United, I had no clue which one to choose! Ted is technically dead and chances are my plane will be painted in United colors, but the interior is still Ted. Hmmm….