London Heathrow is one of the world's busiest dual runway airport, as well as one of the busiest airports in the world full-stop. This means the airport is heavily slot restricted, and when any landing/take off slots do become available, they are incredibly valuable, with Oman Air having recently paid $75 million for a slot pair that was offered for sale from Air France-KLM.
London Gatwick until last year held the title of the world's busiest single runway airport, and also operates at capacity.
Both airports are bursting at the seams, and desperate to expand.
Because of these restrictions, for years there have been campaigns from both airports to build an additional runway – in Heathrow's case a third runway, and for Gatwick, a second. Both airports want to increase capacity, but cannot do so if more planes cannot take off or land on their runways.
As an aviation enthusiast, it seemed obvious to me that both new runways should be built. The UK economy has been hit hard since the Brexit vote, and will continue to do so whatever happens when and if the UK leaves the EU. Investing in two massive infrastructure projects would have created hundreds of thousands of jobs, kept both airports happy, and shown Europe and the world that the UK was still 'open for business.'
2016
In October 2016, after a long period of public consultation, the UK Government made a decision, and announced that they would 'recommend' that Heathrow receive a third runway, and not Gatwick.
At the time, the British Transport Secretary said:
I am proud that after years of discussion and delay, this government is taking decisive action to secure the UK's place in the global aviation market – securing jobs and business opportunities for the next decade and beyond.

A new runway at Heathrow will improve connectivity in the UK itself, and crucially boost our connections with the rest of the world, supporting exports, trade and job opportunities.
That was 18 months ago.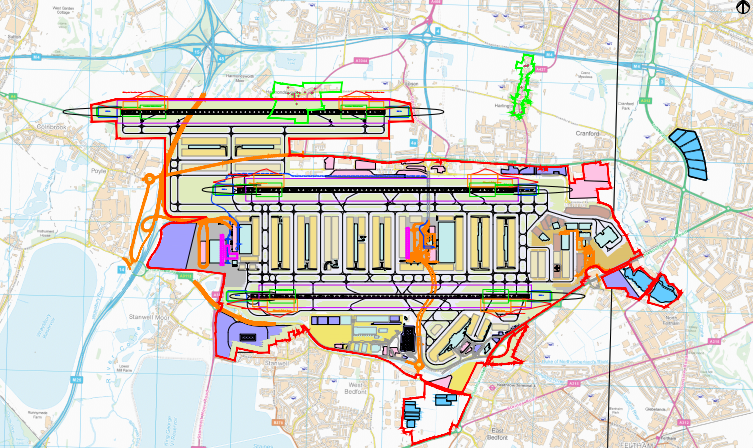 2018
This week the UK Transport Secretary has taken another step forward in the third runway plan by preparing a bill to be put to the UK Parliament to officially approve the building of the third runway at Heathrow. It already has the support of the UK Government, but will need to receive a majority approval vote in the UK Parliament to proceed.
The same Transport Secretary has this week said:
Today I'm laying before parliament our final proposal for an airports national policy statement which signals our commitment to securing global connectivity, creating tens of thousands of local jobs and apprenticeships, and boosting our economy for future generations by expanding Heathrow airport.
As you can see from the below map, the third runway is planned for the Northwest corner of the airport, and will run parallel to the existing two runways.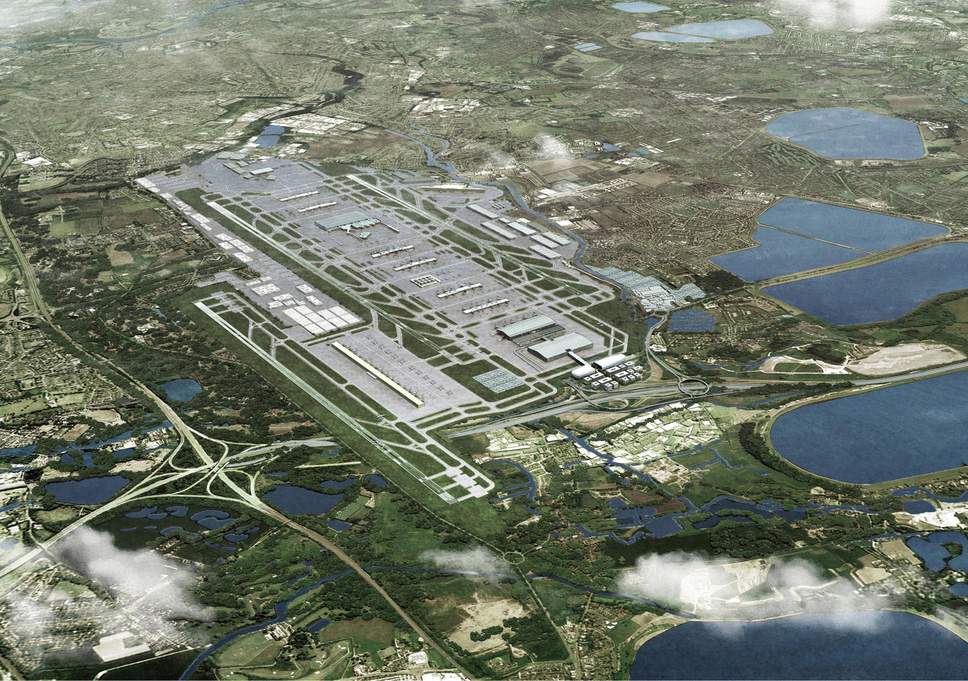 Next steps
A formal bill will now be tabled for the UK Parliament to approve. If they do so, then construction can start within two years, and 'should' be ready to operate by 2028.
Several UK politicians have already said they will oppose the bill.
Even with three runways, this will only guarantee sufficient capacity until 2040.
Given that it has taken them 18 months just to go from recommendation to proposal, having the entire construction project completed in 10 years seems wildly optimistic, especially given the endless legal hurdles the project will no doubt face from:
local residents who will have their homes acquired so the runway can be built on their land
other local residents who moved near an airport but don't like noise
environmentalists concerned about impact to local wildlife
possibly even British Airways, which actually doesn't want the third runway to be built, given that one of the best things they have going for them is how many of the Heathrow slots they own
I would expect the legal hurdles to delay the project for many years. Anyone with an axe to grind will want to have their say.
The cost of the third runway seems to change every month, but it's currently listed at about £14 billion. Like the timeline, I would expect costs to exceed budget significantly.
In the UK it's a pretty controversial topic right now, with most people split into three camps:
those who want the third runway at Heathrow
those who want the second runway at Gatwick
those who oppose the development of either on numerous grounds (environmental, cost, inconvenience, NIMBYs, etc.)
I've even seen some commentators go as far as to suggest they should name the runway the 'Prince George Memorial Runway' because of the time it will take to build.
Other plans
There's all sorts of grand plans for what will happen with Heathrow's terminals when the third runway is completed, to match the expanded capacity. While Terminal 4 will probably remain because it's 'out of the way,' Terminal 3 will likely be demolished (along with Terminal 1, which closed some years ago), to allow both Terminals 2 and 5 to expand their 'toaster rack' designs further.
From the artists impressions above, there could be potentially be 10 different terminal buildings. There has been talk of simply having a north and south check-in area hopefully with people movers to transport passengers between the ten terminal buildings.
Most of this hinges on the runway actually being built. As you might imagine, the logistics of demolishing existing terminals and building new terminal buildings, all smack-bang in the middle of one of the world's busiest, fully working airports, will not be an easy or quick process.
Bottom line
This a significant step in the long process towards expanding Heathrow Airport. It's a massive infrastructure project that will take years to complete even if the UK Parliament does approve it soon.
2028 seems very ambitious given the potential for objections and delays, but the sooner they get started the sooner it will be finished.
And it is long overdue. I think it will be built, it will just take a very long time.
Do you think Heathrow should build a third runway?