Last week I wrote about the awesome new partnership between Starwood and Uber, whereby SPG members can earn Starpoints for Uber rides.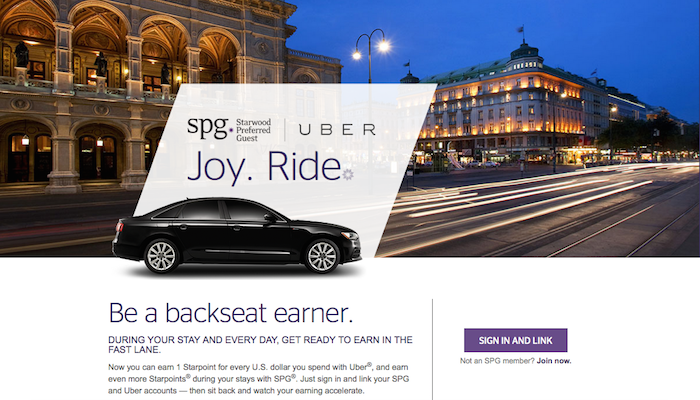 Starwood Preferred Guest members earn one Starpoint per dollar spent with Uber, on up to $10,000 of spend per year. On top of that, if you use an Uber the same day as a stay at a Starwood property, you earn Starpoints as if it's hotel spend, of up to four Starpoints per dollar spent (if you're a 75 night SPG Platinum member).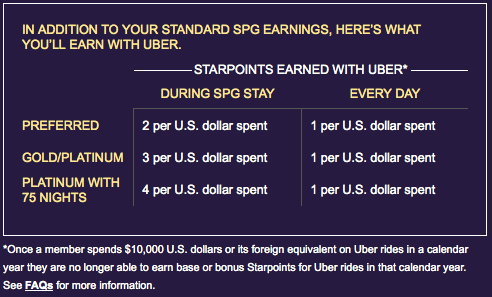 Anyway, I just noticed that the first Starpoints for the new Uber partnership have posted to my SPG account. I used Uber last Friday, and the Starpoints for those Uber rides posted to my account today.
Interestingly the Starpoints in conjunction with a Starwood stay don't yet seem to be posting. In other words, the base points are posting, but not the bonus points for riding Uber in conjunction with a stay at a Starwood property. I assume those will post soon, as presumably there's a bit more reporting required for that.
If you haven't yet signed up for the new SPG/Uber partnership, you can link your Starwood and Uber accounts here.
Have you earned any Starpoints through the new Uber partnership yet?