Earlier this week I posted about some fishy inventory management at the Hyatt at Olive 8 which effectively blocked any award redemptions for 91 consecutive days this summer, via a creative plan to make Deluxe King rooms available only in "packages," and not at the Hyatt Daily Rate.
And then Travis, taking a different approach, posted that he was able to book a room at the Olive 8 with some persistent "HUCA"-ing (that is, hanging up and calling again) and a casual mention of "I'm a loyal Diamond."
Whereas I feel like I need to try and change the system, Travis told me, "I assume I can't change the system, I can only figure out how to beat it." And that's how we got to Olive 8-Gate and our different perspectives.
For what it's worth, I loved Travis' approach, and totally respect it. I see "injustice" and my lawyerly righteous indignation rears its head, whereas Travis sees an opportunity to solve a problem like an engineer.
I recognize, of course, that the blocking of hotel rooms from award inventory is extremely far down on the injustice scale, much more comparable to being short-changed at a Safeway than, say, Darfur or Ferguson or [SPOILER] Trixxie Mattel being kicked off Ru Paul's Drag Race before Kennedy Davenport.
Anyway, the update is that Deluxe King award inventory is back online at the Hyatt at Olive 8 for this summer.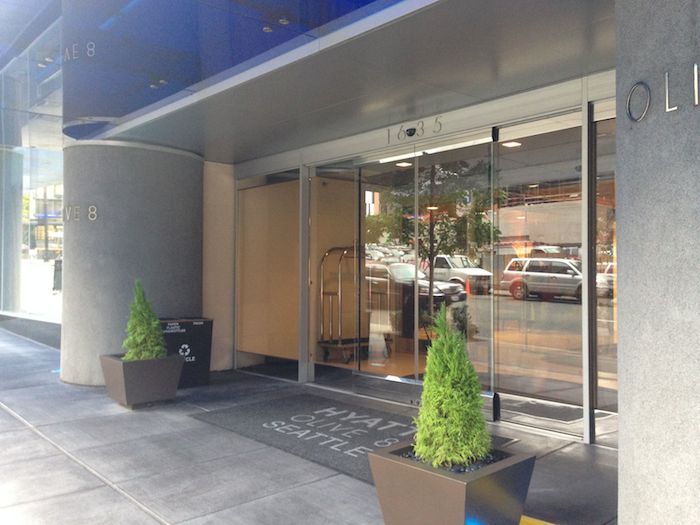 I actually tried HUCA-ing earlier this morning, spoke to the lovely reservations manager (who, to her credit, searched every nook and cranny of the inventory calendar and did so cheerfully), and was able to book a weekend at the Grand Hyatt Seattle, which is the Olive 8's sister property. Since we were going to tack on a third night to our stay, I went online and searched the Hyatt website for space on a Friday night.
The Grand Hyatt had a Club King room available for 21,000 points a night.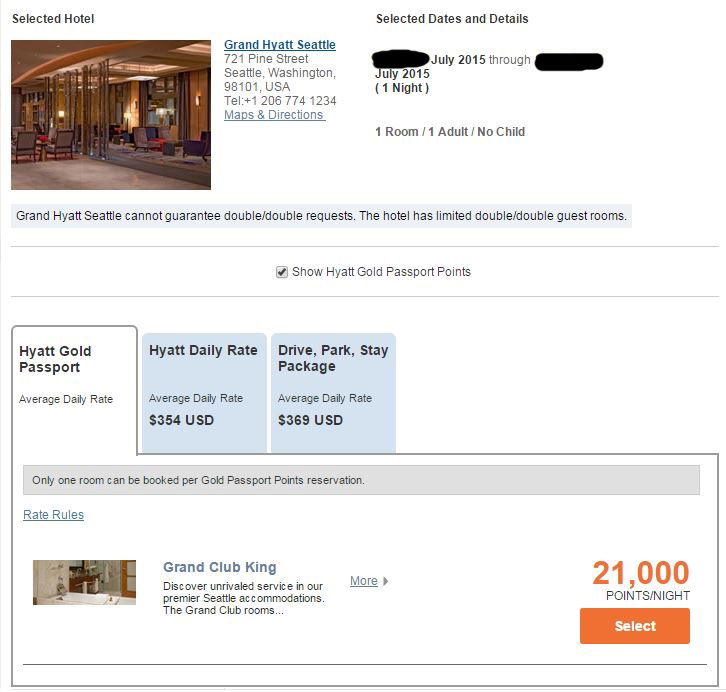 And (drumroll), the Olive 8 had a Deluxe King room available for 15,000 Gold Passport points.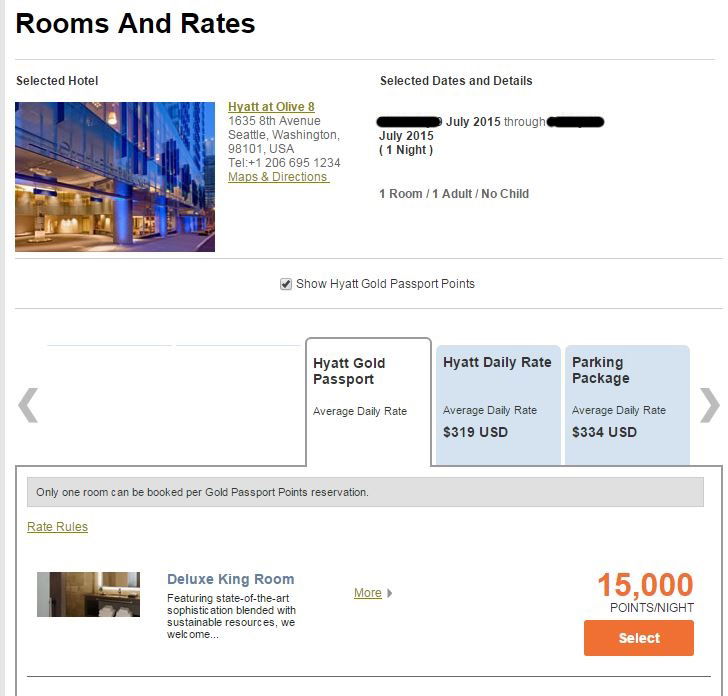 To be clear, that was for a night I had actually checked earlier in the week when the system showed me zero availability.
In any event, it's the small victories, isn't it? 😉
This should all be said with the caveat that Seattle in the summer is a very popular place to be, and that inventory is still very hit-and-miss, especially around popular events and weekends. Availability is pretty decent during the week. But the inventory no longer appears to be purposely blocked.
Bottom line: if you were planning on using miles and points for a trip to the Pacific Northwest this summer, your options have now improved.
Kudos to Hyatt Gold Passport and the folks behind the joint reservation desk at the Grand Hyatt Seattle and Hyatt at Olive 8 for resolving things in a customer-friendly way.
Gr-8 news!