Last month, I published a roundup of  interesting "affordable" (relatively speaking, of course) business class and premium international fares which were available at the time.
I was all set to do a similar roundup today, until I realized there are actually some truly excellent deals out there for summer travel pretty much anywhere in the world if you are willing to depart from Canada.
Now, we've seen some decent airfares from Canada for the last several months, but in my opinion we're now seeing something exceptional.
I'd suggest you play around with Google Flights to find the combination that works for you, but I'm seeing amazing airfares on Star Alliance and SkyTeam carriers out of Vancouver, Calgary, Toronto and Montreal (and potentially other Canadian gateways, as well).
How does $1,840 for a roundtrip business class flight from Toronto to Johannesburg sound?
Or Vancouver to Paris, $1,940 nonstop on Air France in business class?
The Seychelles! Vancouver to Mahé, $2,500 roundtrip in Air France business class!
This is all a bit overwhelming, so I'll group the fares I found by geographic area. These fares are all generally good if you depart before August 31, 2016. I would act quickly on these, particularly if you live close enough to a Canadian gateway for this to make logistical sense — and particularly if you have summer travel coming up you have not yet booked.
Africa – ~$1,800 – $2,300+
Per the Premium Fare Deals forum on FlyerTalk, there are some relatively amazing fares between most Canadian gateways (e.g., Vancouver, Montreal, Toronto, Calgary) and South Africa (Johannesburg and Cape Town).
I'm seeing fares as low as $1,988 USD from Vancouver to Jo'burg on Lufthansa and South African Airways, and as low as $1,838 USD from Toronto and Montreal to Johannesburg on Star Alliance partners. (Fares are a few hundred dollars more to Cape Town.)
If you're trying to bank miles to SkyTeam airlines, fares start at ~$2,300 from Vancouver to Johannesburg or Cape Town via KLM or Air France, and from ~$2,175 from Toronto and Montreal to either South African city.  The SkyTeam fares are pricier than the Star Alliance fares to Johannesburg, but are identically priced to the Star Alliance fares to Cape Town.
There are very good fares to other destinations in Africa, too:
Toronto to Nairobi is $2,171 on KLM, and $2,250 on Air Canada, Turkish and Lufthansa
Vancouver to Nairobi is $2,330 on KLM and Air France; Vancouver to Lagos is $2,320 on United, KLM and Air France
Most cities in Africa have similar fares, so check if you've been wanting to travel to Dakar or Dar es Salaam…

or even Mahé, in the Seychelles
Europe and Middle East – ~$1,800 – $2,000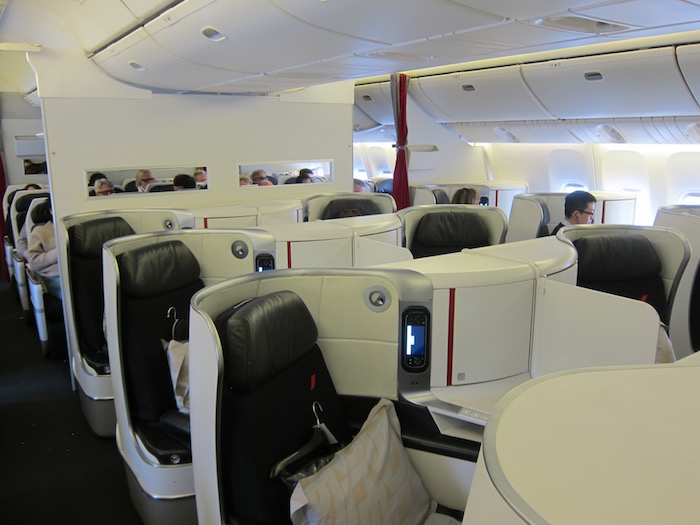 While it's not quite the extreme miles haul or value that a through-fare to South Africa represents, there are some very decent fares from Vancouver, Toronto, Montreal, etc. to European cities for summer travel, with fares between $1,800 and $2,000 on major Star Alliance and SkyTeam carriers. For instance:
Vancouver to most European cities (Lisbon, Barcelona, Rome, Nice,  Berlin, Copenhagen, Stockholm, Edinburgh, Istanbul, Moscow, etc.) ~$1,900-$1,950 on KLM, Air France, Lufthansa, and Air Canada
Vancouver to Paris, $1,930 nonstop on Air France in their new business class; Vancouver to Amsterdam, $1,945 nonstop on KLM
Vancouver to Munich, $1,934 nonstop on Lufthansa
Toronto to Paris, $1,804 nonstop on Air Canada (and $2,170 nonstop on Air France)
Toronto to most European cities (Madrid, Paris, Berlin, Rome, Istanbul, Stockholm, etc.),  $1,750+ on Delta, Alitalia, KLM, Air France, Air Canada, Lufthansa, SAS, etc.
Toronto to Dubai, $1,926 on KLM, $2,320 on Air France and $2,390 on Turkish (add about $100 more from Vancouver)
Vancouver to Beirut, ~$2,000 on Air Canada, Turkish, Lufthansa or Air France
Southeast Asia – ~$2,300-$2,500
While tickets are a little more expensive than to, say, South Africa, there are some undeniably great airfares from Canada to Asia, with routing via Europe.
Vancouver to Ho Chi Minh City, via Paris (Air France): $2,480
Vancouver to Bangkok, via Amsterdam (KLM): $2,479
Toronto to Denpasar, Bali, via Paris and Singapore (Air France): $2,330
Toronto to Colombo, Sri Lanka (Air Canada, Etihad, Air France, Jet Airways): $2,330
South America – ~$1,850-$2,300
With the Olympics in Rio this summer, South America is a hot ticket. While typically "good deal" fares to South America involve traveling on, well, less-than-luxurious airlines like Copa or Aeromexico, these fares are broader than that, and worth a serious look.
Toronto to São Paulo:  $2,083 nonstop on Air Canada, or $1,916 on Delta via JFK, or $1,819 on Copa via Panama City
Toronto to Rio: $1,861 roundtrip on Delta or United
Vancouver/Toronto to Santiago: $1,720 roundtrip on United and Air Canada; $1,960 on Delta
Vancouver to Rio: $2,132 on Delta or United
Vancouver to Buenos Aires, $2,316 on United (note that good fares to Buenos Aires are a bit trickier to find)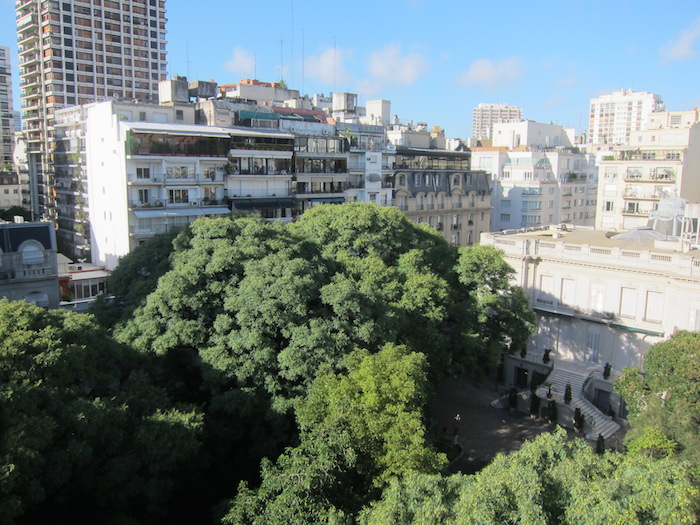 That all being said, there are also some great fares to South America from the U.S., including ~$1,800 roundtrip business class fares to São Paulo from LAX on Copa via Panama City, or Avianca via San Salvador and Bogota. However, if you're looking to fly a North American carrier with flat-bed seats, your best bet is to look north first.
Bottom Line
Obviously, if you live in Canada and have upcoming travel you haven't booked yet, these fares are incredible. You literally have the world at your fingertips (except for Australia and New Zealand, which seem perpetually shut out of the premium fare sale game).
But these fares are incredible, frankly, if you live anywhere in North America and can find a reasonably inexpensive ticket to Vancouver, Toronto, Calgary or Montreal. What's more, if you live in Seattle, Buffalo, Detroit, or Albany, you're within easy driving distance of these major Canadian gateways (note that these fares are also good out of Windsor, Ontario, just across the river from Detroit).
So whether you've been itching to go to Europe or have always dreamed of an African safari or being beachside in the Seychelles, now is the time to book!
Have you taken advantage of these discounted business class tickets out of Canada? Where are you going?