Generally speaking we see a lot of good business class fares for travel from Asia to the US, but good fares from the US to Asia are rarer.
Furthermore, when there are good business class fares to Asia, they're typically on mainland Chinese carriers (which, don't get me wrong, they're improving, but they're often not ideal for mileage earning and in terms of the transit experience offered).
That's why American has some noteworthy fares at the moment.
American's business class fares from Los Angeles to Bangkok
At the moment American has some solid business class fares for travel from Los Angeles to Bangkok. You can route via either Tokyo or Hong Kong, with the intra-Asia flights on either Cathay Pacific or Japan Airlines.
Here's an example of the available fare, which is ~$2,420 roundtrip:
There's scattered availability for this fare throughout the year (the best availability is in the spring), and there's no minimum stay required, so you can make this a quick trip if you'd like.
You can find the fare on either ITA Matrix or Google Flights, and then can book directly through American, or your preferred online travel agency.
Knock a few hundred dollars off the fare
I'd say $2,420 is already a pretty good (though not amazing) fare for travel from Los Angeles to Bangkok on a US airline. But it gets better than that. I've written in the past about how you can often save on American premium cabin tickets by booking through AA Vacations.
Essentially they bundle your airfare and hotel. The best strategy here is to just book the cheapest hotel possible, and then don't use the hotel.
Let's look at the same flights above, and use the "advance search" feature on AA Vacations, and specifically picking the "hotel dates different than flight dates" function.
AA Vacations requires you to book at least three nights of hotels, and that's exactly what I recommend booking (this is simply to make the hotel component as inexpensive as possible).
Let's search for two passengers. Choosing the cheapest hotel, this brings down the cost per passenger to $2,122 per person, which is over $300 off. Nice!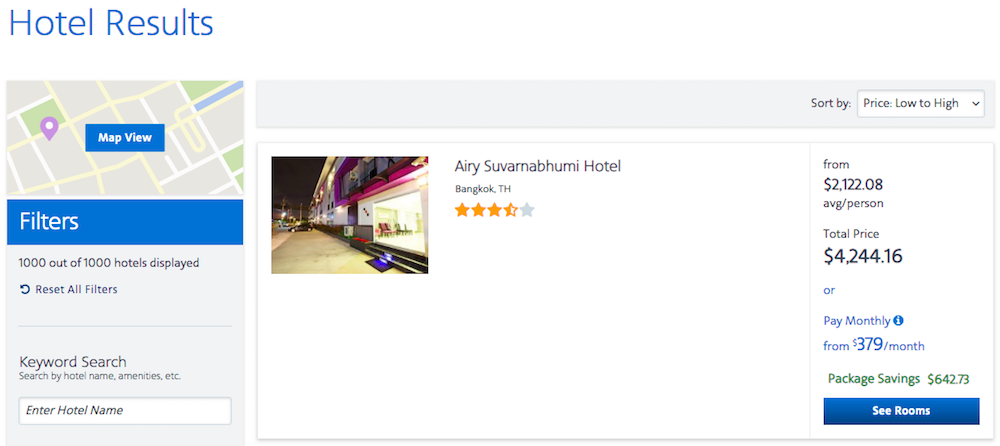 Easily upgrade to first class
American has a solid international business class product, with reverse herringbone seats and good wifi. While the soft product isn't amazing, those two things are nice.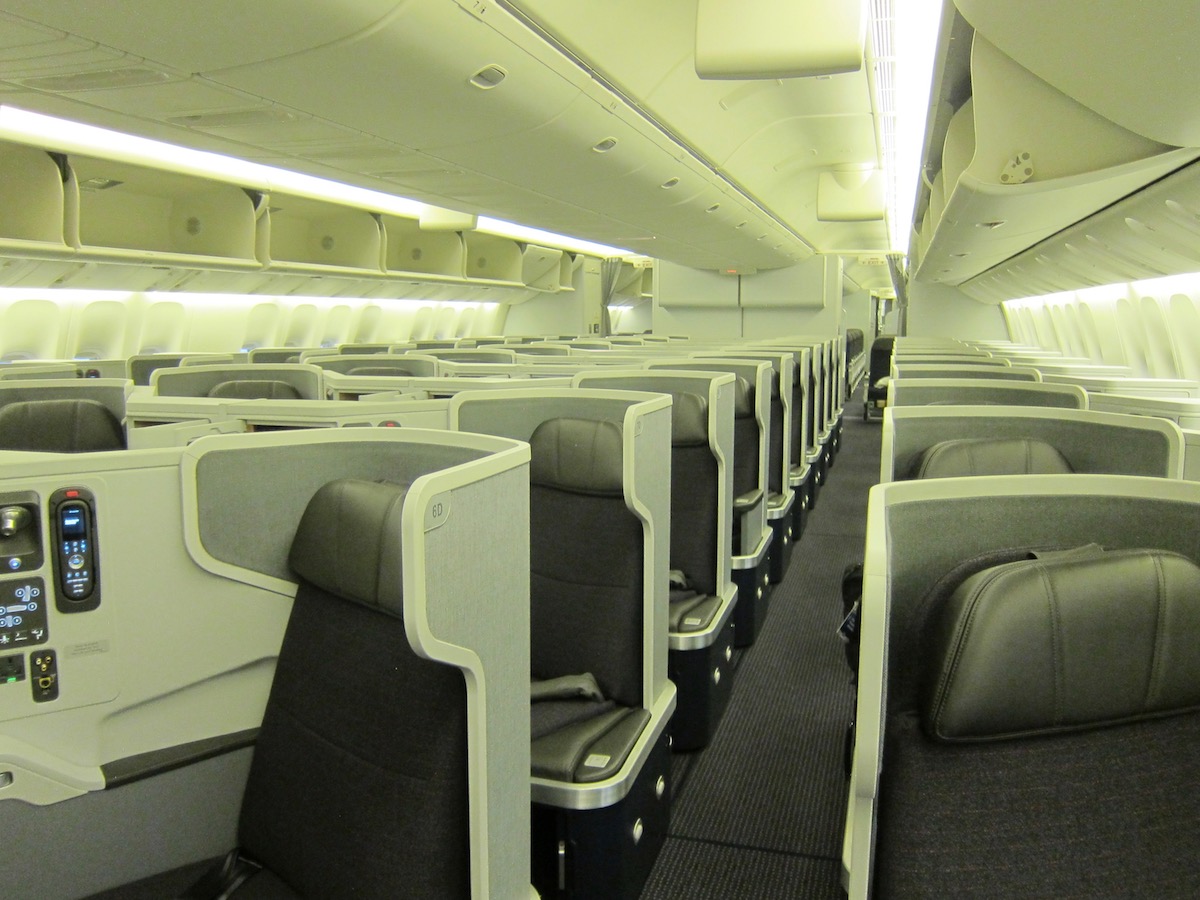 What's potentially also cool is that American lets you upgrade to first class even on discounted business class tickets, so if you're an Executive Platinum member you could use a systemwide upgrade for the Los Angeles to Hong Kong flight.
American's 777 first class isn't that special, though the service is a bit better.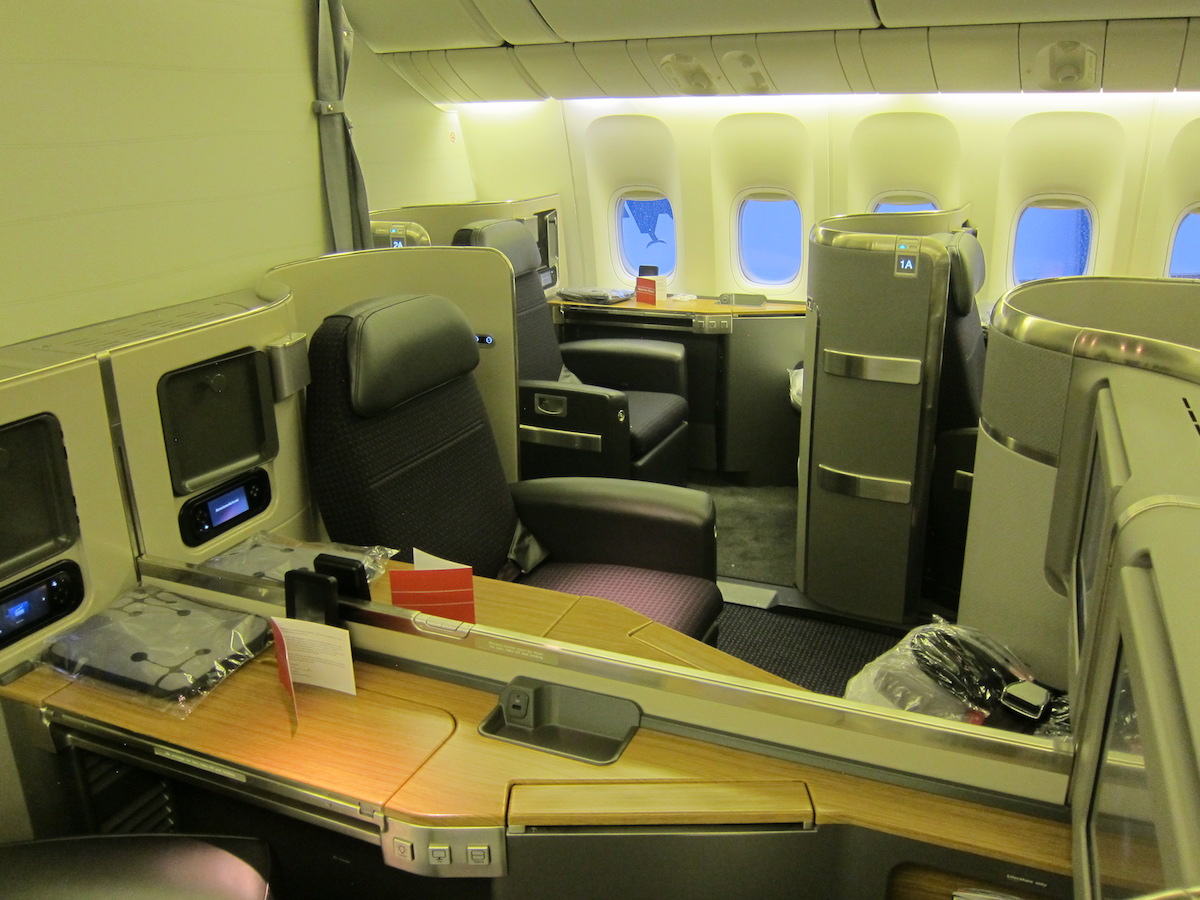 You'd also potentially get Flagship First Dining in Los Angeles.
Bottom line
Obviously this fare isn't for everyone, but using the AA Vacations trick and knocking the fare down to ~$2,100 per person is a pretty great fare from Los Angeles to Bangkok, especially if you can upgrade to first class.
Anyone plan on booking one of these tickets?
(Tip of the hat frebay)