Here's an interesting story about an Air Malta flight, which was flying between Luqa and Manchester. The plane apparently returned to Malta 40 minutes into its journey to pick up two passengers they had "forgotten." Now, I think we've all "just barely" missed a flight at one point or another, and fantasized of the plane turning back to pick us up.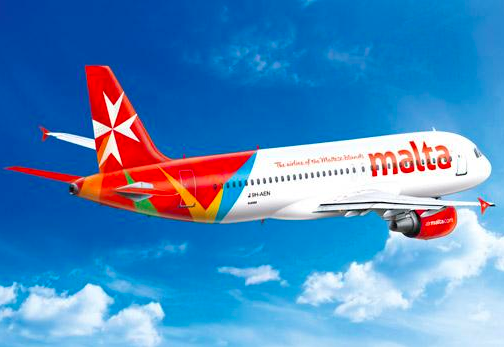 Heck, I think most of us would be thrilled if the plane's door were reopened to let us aboard, let alone having a plane turn around mid-air to pick us up.
So what was the motivation for the mid-air u-turn? Were the two passengers Air Malta executive? Nope.
Via The Daily Mail:
The Times of Malta reports that originally the airline said that the Airbus A319 made the diversion due to 'a security precautionary measure following a discrepancy in the number of passengers and baggage on board'.

Flight KM 146 made a safe landing back at Luqa Airport, where staff met with the two passengers, a Briton and a Chinese person.
So it seems like the plane didn't actually return to the airport to pick up the passengers, per se, but rather because there were bags traveling without passengers. Since the Lockerbie bombing a lot of airlines have had policies whereby bags have to be offloaded if the passengers they belong to aren't aboard as well. And it seems like that's what was at play here. That being said:
I've never quite understood why this is still a policy; if bags are properly screened, who cares whether passengers are traveling with their bags or not?
Commercial planes carry cargo all the time, so it's a bit odd to me that airlines are so concerned about checked bags, while they're happy to carry all types of cargo.
Once you're already in the air for 40 minutes, is it really safer to turn back to the origin than to continue for the rest of the journey?
Interestingly, as far as I know, US airlines don't have this policy, which I suppose is one of the few areas where they're not the world's leading "security theater."
When the plane returned to Malta, they had to offload two passengers to accommodate those who missed the flight:
However, the flight was fully booked so two staffers who were traveling on discounted tickets agreed to give up their seats for the pair before the plane took off for the UK.
The airline knew two people were missing, gave away their seats, and didn't bother matching the bags? Hmmm…
Though perhaps the most interesting part of the story is this:
The incident is believed to have cost the airline €2,000 (£1,500).
That actually seems a lot less than I would have expected for an A319 being diverted. I figured the fuel bill alone would have been quite a bit more than that.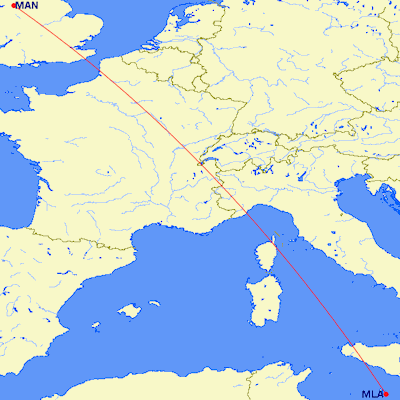 What do you make of airline rules requiring passengers to fly with their bags? Is it an antiquated policy, or does it still have merit? Does that change once the plane has been flying for 40 minutes?