Historically many airlines have a requirement of somewhere around 100,000 miles per year to achieve top tier status. This can vary significantly around the world, though I'd say that's about average. Nowadays some airlines have introduced status tiers above these traditional top tiers ones.
Some of these status levels are invitation only, like American Concierge Key or United Global Services, where revenue plays a big part in earning the status. Then there are other uber-top tier statuses that have published requirements, though they're ridiculously high. For example, Lufthansa Miles & More has HON Circle status, which requires 600,000 tier miles every two years.
Finnair Plus has just announced a new elite tier that on paper may just have the highest published requirement ever. Prior to this, Finnair had three elite tiers — Silver, Gold, and Platinum.
Finnair Plus has introduced Platinum Lumo status, which requires 450,000 tier points per year, at least 350,000 of which have to be accrued on Finnair flights. Alternatively you can qualify by taking at least 150 flights, at least 100 of which have to be on Finnair.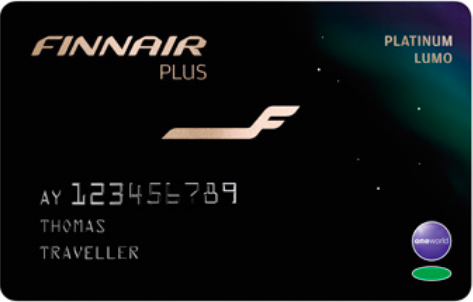 This status requires three times the number of tier points that are required for Platinum status (though if you're qualifying based on segments, it's only about double the requirement).


"Lumo" is the Finnish word for enchantment, which is where the name comes from. Finnair says that as of now fewer than 100 people are eligible for Platinum Lumo status.
Here are the benefits for Finnair Platinum Lumo status: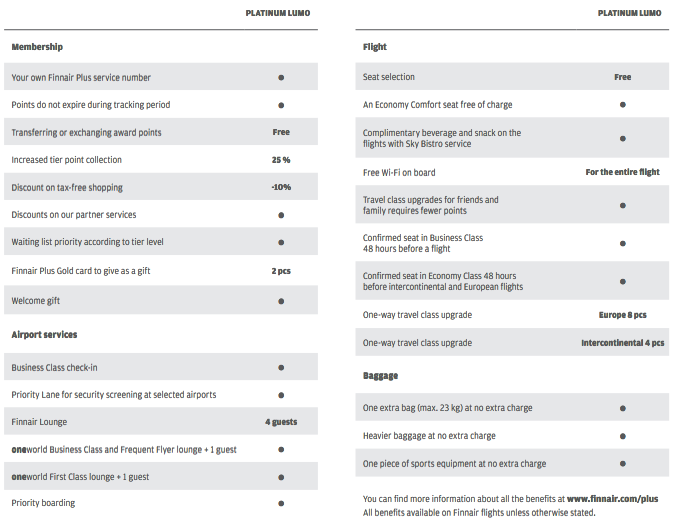 As a point of comparison, here are the Finnair Plus elite benefits at other levels: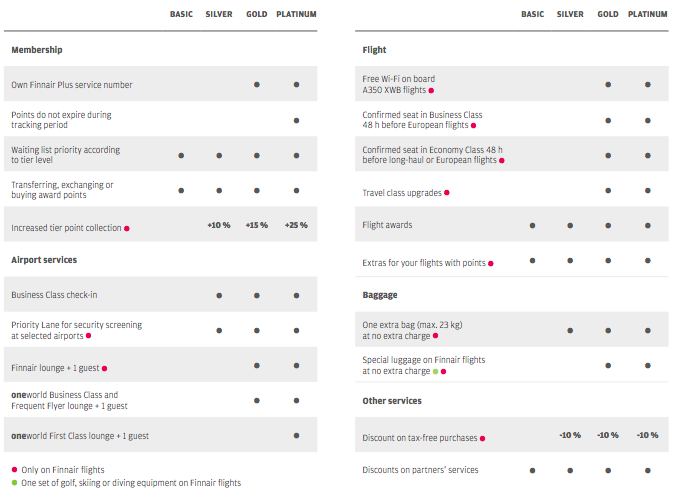 Incrementally, Platinum Lumo members receive four longhaul upgrades and eight short-haul upgrades per year, and they also allegedly receive a Tumi suitcase as a welcome gift. Other than that the benefits aren't that significant, when you consider that the requirement is three times as high. However, I imagine the "soft" treatment will be very good, given how few Platinum Lumo members there are. Really elite members within Europe are already treated very well in terms of priority check-in, security, and boarding, as well as lounge access.
450,000 tier points sounds like a lot, though it's not quite the same as 450,000 miles. First of all, Finnair Plus elite members earn tier points at an increased rate, so a Platinum member earns a 25% bonus on tier points. That doesn't help those qualifying on segments, which I imagine is a good number of people.
Just to give an example of tier points earning:
A Platinum member traveling one-way in business class from Helsinki to New York would receive 20,000 tier points
A Platinum member traveling one-way in the cheapest economy fare from Helsinki to New York would receive 5,000 tier points
A Platinum member traveling one-way in full fare economy from Helsinki to Stockholm would receive 1,875 tier points
Bottom line
It's always great to see loyalty programs introduce additional recognition for those who go way above the requirements for their published tier. It sounds like Finnair Plus Platinum Lumo will be a very exclusive club.
(Tip of the hat to LoyaltyLobby)