There are many ways to get started in the miles and points game, as there are many ways to play.
These days the simplest and perhaps easiest way is to apply for one of the many credit cards offering insanely generous sign-up bonuses. Depending on the card, you can get enough miles for a free international trip as soon as you complete the minimum spend. It's really crazy just how easy it is to earn lots and lots of miles in short order.
But it wasn't always like this. And for much of the world — namely those outside the US where mega credit card bonuses are much less common — it still isn't.
That's why it's worth talking about ways to fly for cheap, such as on mistake fares. These fares were once the primary entry for those getting into the miles and points game, and they still happen today. The allure is simple — you book a ticket, you fly on a plane, you earn some miles. Oh, and then you told your buddies about how you just flew to Fiji for $51. Or Iceland for $61. Or in my case, Madrid for $115.
Fat Fingers Sell Cheap Tickets
Each airline files hundreds of fares every single day into what is called global distribution systems (GDS). These systems are what enable you to buy airline tickets from a variety of outlets rather than just from the airline themselves. That's about all I know about GDS's, and probably all you need to know as well.
Although you would think that the act of filing fares would be automated, and to some extent it probably is, mistakes do happen on rare occasions. The most common mistake seems to be the "fat finger" where somebody intends to push one key, but actually hits another. Or none at all. It's kind of like typing on your smartphone without auto-correct…
United Business Class To New Zealand For $1,500
Back in 2007, United sold tickets from San Francisco to Auckland, New Zealand in business class for $1,500. Apparently somebody forgot a digit when they filed the fare, meaning it was supposed to be closer to $15,000. Oops. My family spent the holidays down under that year and had a blast. We also had a FlyerTalk party on the upper deck of a 747.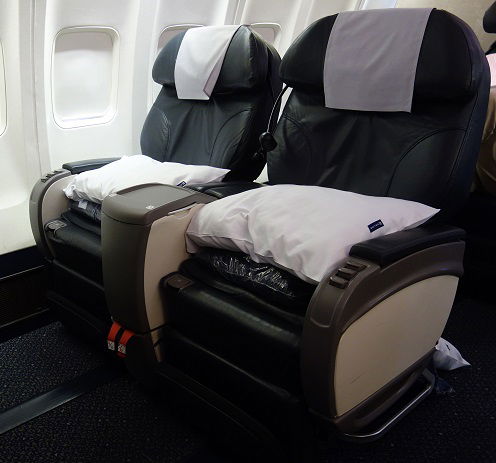 American Business Class To China For $450
This past spring American suffered their own fat-finger error when they inadvertently sold business class tickets from Washington, DC to China for $450. Our very own Ben actually booked three sets of these tickets, flying back-to-back-to-back trips to China, mostly for the miles and the status.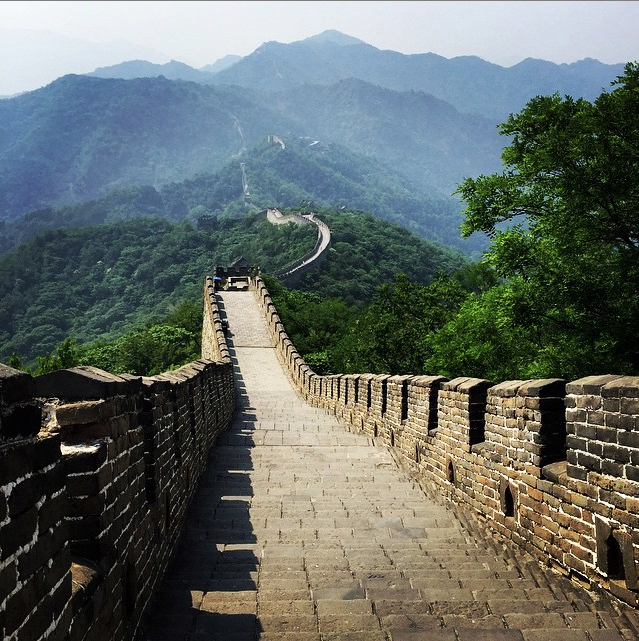 This is a great view even without the screaming deal on the flights
I recently concluded that mileage running is more or less dead. But here we see that mileage running is possible, at least for those who can jump on a mistake fare and credit it to a frequent flyer program that still awards miles based on the distance flown, rather than the money spent. Mistake fares can also make for great status runs too.
Math Is Hard
Currency conversion issues are another cause of errors. Since tickets are sold all over the world, they have to be translated from one currency to another, and well, nobody likes doing math.
Myanmar To The US For About $300 On Various Airlines
Perhaps the best example of a currency error was in 2012 multiple airlines inadvertently sold first class tickets from Myanmar, to the US for a mere few hundred dollars.
Apparently Myanmar decided to float their currency, and the reservation systems had trouble converting Burmese Kyat to US dollars.
Not only that, but there were actually three separate and unique versions of this mistake that occurred over the course of several months. So if you missed the first one, or the second, well let's just say that you had a lot of chances to jump on this deal.
Our kids were 21-months old and 7-months old at the time we did this trip — apparently not that many families visit Burma yet as the Yangon airport staff weren't quite sure how to handle our stroller. We also got quite a reaction at Shwedagon Pagoda, to the point that a mob followed us around the complex.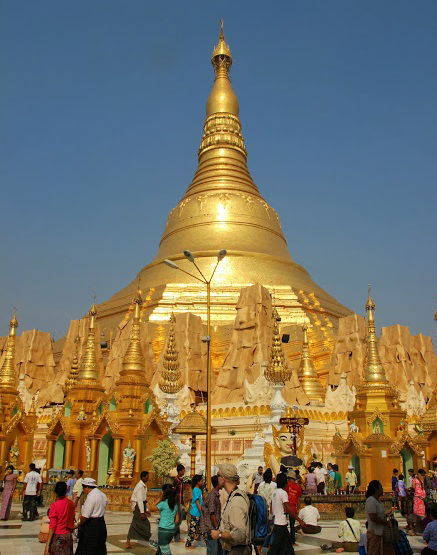 United First From London To The US For $100
A more recent example of this type of mistake was earlier this year when United sold first class tickets from London to the US for about $100.
United ultimately did not honor these tickets, claiming that it required customers to manipulate their website to price the fares in Danish Kroner. The Department of Transportation, which theoretically has some authority in these matters, basically agreed with the decision.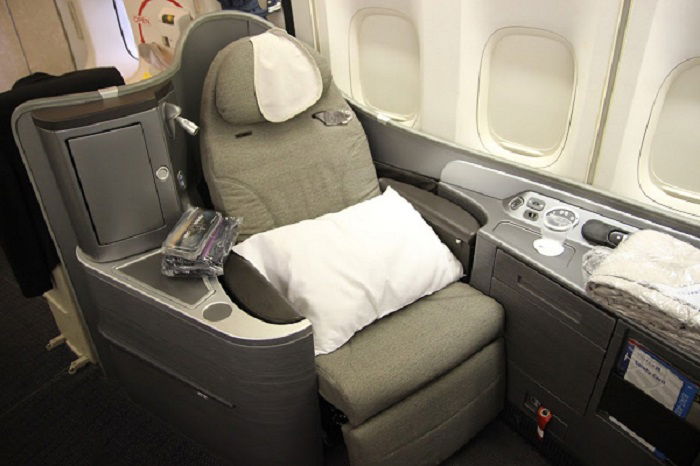 How Do I Find Mistake Fares?
At this point, you're probably thinking, wow, that sounds great but how do I take advantage of this?
There are literally thousands and thousands of fares between various cities all over the world so searching for a pricing anomaly is like looking for the proverbial needle in a haystack. Therefore most mistake fares are found randomly by people who are booking ordinary tickets.
The point is that you don't really go looking for mistake fares — instead you just sit back and wait for one to happen. The trick is to make sure you are socially connected such that when one does happen, you'll be among the first to know about it.
One very good source of this information is The Flight Deal. They don't discover every mistake themselves, but they do seem to have someone awake at the wheel at all times such that they are always among the first to sound the alarm. In the interest of being timely, however, they simply provide the basics like the price, cities, and dates — just what you need to book the deal, and nothing more. (The FlyerTalk Mileage Run forum was the original place to find these deals, but these days I find that it's easier to have information pushed to me rather than checking a website.)
After that, it's best to check back at One Mile at a Time because if it's a screaming deal, you can bet we'll be talking about it.
Book Now, Ask Questions Later
In the world of social media, word travels fast. That's both good and bad, of course. The upside is that we can all find out about these deals much easier than in the past. The downside, of course, is that the mass distribution means that the airlines find out about these mistakes quickly too. And they have gotten pretty good at shutting the barn door before the all cows get out.
So you need to book these fares quickly because they can literally disappear at any moment, possibly even while you have it on your screen.
My best advice is to take advantage of most airlines' 24-hour courtesy cancellation policy — that way you can make speculative bookings knowing that if your spouse comes home and reminds you that she promised her parents that you'd both come visit that weekend, you can still cancel and get a refund. (American does not have this policy, so do give it little thought as to whether you really want to fly to China three times in two weeks.)
Finally the most important rule is DO NOT CALL THE AIRLINE while the deal is alive — bring your questions to OMAAT, and we'll do our best to answer them.
Like Buying A Lottery Ticket
There's no way to know if mistake fares will be honored by the airline. Historically, many of them have been, but some have not. The DOT recently signaled that they may soften the rules which would allow airlines to weasel out of their commitments, which may affect this going forward. (My personal belief is that many of them will continue to be honored — a lot were honored before the DOT had any jurisdiction, so we're really just returning to that era.)
The best advice is to treat a mistake fare as a lottery ticket that you got for free. If it pays off, you fly to some random place that you've had your heart set on visiting since…. yesterday. If it's not honored, you throw your ticket away, pout for a few minutes — at least that's what I do — and then move on. There will always be another.
Just don't make any non-refundable hotel reservations or other commitments until the dust settles.
Positioning Flights Can Be A Pain
It's very rare for the same mistake fares to be available from multiple cities. In the case of American's business class mistake to China, it was only valid for those departing from Washington, DC. That's great for those that live in the District, not so great for the rest of us.
It's therefore important to factor positioning — those flights you need to book to get from wherever you are to the origination of the mistake fare — into the total cost.
For those on the west coast, the cost of flying to Washington DC could have almost doubled the total trip cost. For especially good deals like the $450 business class to China, it can be worth it, though many times it may not.
Conclusion
It's been said that the Kentucky Derby is the most thrilling two minutes in all of sports. A similar argument can be made for booking mistake fares.
Personally, I love the experience of frantically looking at our calendars, selecting dates that we think we can travel, and then trying to type our names and birth dates into the booking engine as fast as we can before the fare is pulled. Then we sit there with bated breath, anxiously waiting for a confirming screen or email, only calming down when the e-ticket numbers finally arrive.
And at that point, we try to figure out where it is that we just booked tickets to…
Did anyone else fly these fares? Any other deals you remember fondly?