In my hotel reviews, I know I often refer to certain hotel toiletries as being among my favorites. I know I say that a lot, so I decided to actually sit down and compile a list of what my favorite hotel toiletries are.
First thing's first, I'm not the fanciest, or the most organic, or the realest (realest). So there's no science behind my selection of favorite toiletries. I didn't carefully study the ingredients. And I'm fine with that.
But I know when I walk into a hotel room and see certain toiletries I go "oh, yay," for whatever reason. The primary motivator for me is probably the scent and overall "feel" of the product. But I won't deny that perhaps packaging, branding, and associations have something to do with it, at least subconsciously.
With that in mind, I figured I'd share my top five favorite hotel toiletries:
1. Le Labo
While Le Labo has many lines (and I have slight preferences among them), I don't think anything can beat them. Many of their scents are actually specific to hotels — for example, the Park Hyatt New York has their own Le Labo line, and the bottles reflect that. Also, if you want a good laugh, read the back of a Le Labo bottle.
2. Salvatore Ferragamo
This might be the brand that I feel most favorably towards because of associations I have with it. Back in the day Singapore Airlines would give first class passengers incredible Salvatore Ferragamo amenity kits, which even included a full size bottle of cologne.
I remember flying Los Angeles to Tokyo to Singapore to Colombo and back, partly to pick up six bottles of cologne — that more or less paid for the award ticket, given how expensive their cologne is. 😉
In all honesty, it's good stuff. My recent stay at the Waldorf Astoria Chicago was the first time I've seen these toiletries in a hotel in a long time.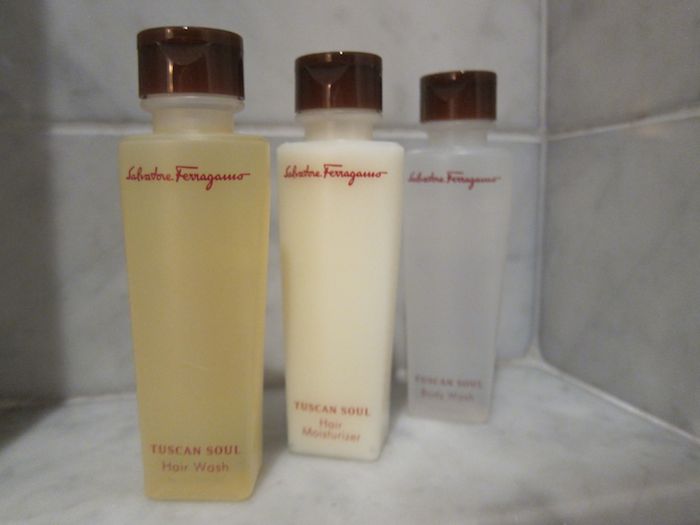 3. L'Occitane
L'Occitane is a great, straightforward toiletry line, in my opinion. They don't have the snazziest packaging, or anything, though the quality is there. I recently had these at the Shangri-La Vancouver.
4. Molton Brown
Here's a brand I haven't seen much of lately, until my recent stay at Hotel Des Indes in The Hague. I love Molton Brown!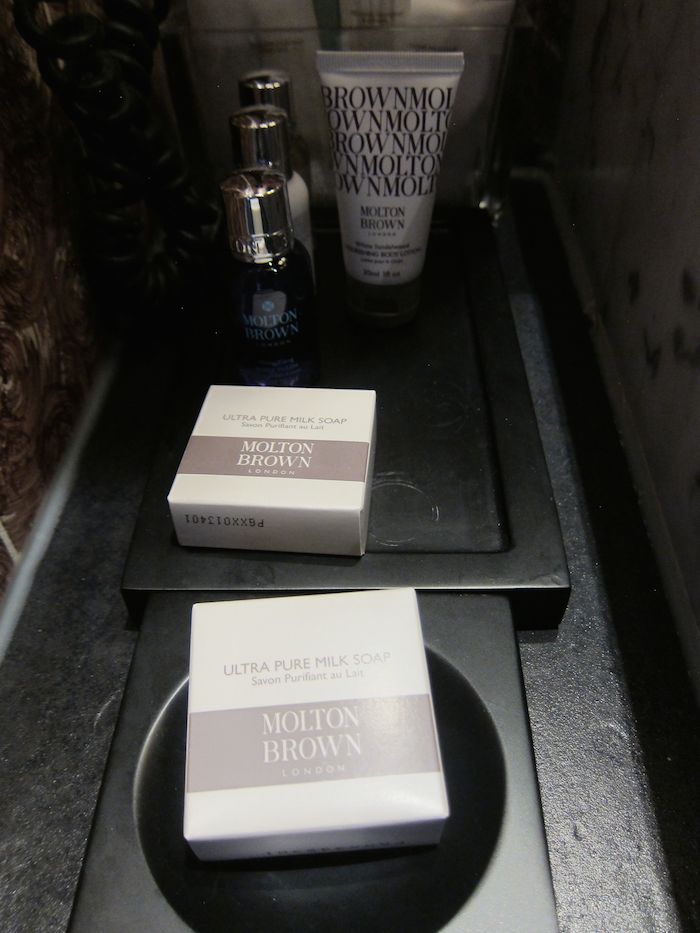 5. Remede
I have a love/hate relationship with Remede, which are available at St. Regis properties worldwide. Unlike the above four, Remede isn't really an "agreeable" scent. It's like washing your hair and body with toothpaste in terms of how strong the scents are and how it feels. The shampoo actually tingles when you apply it. That being said, I always do feel as squeaky clean as a Jonas Brother when I'm done using them…
What are your favorite hotel toiletry brands?