A bit over a week ago I wrote about my experience with the cost cutting at Etihad's Washington Dulles Lounge (which I published a full review of yesterday). Specifically, the lounge didn't have any sort of a dine on demand menu, and also didn't have a cocktail list, in stark contrast to my experience at Etihad's other lounges.
There's no denying that the Gulf carriers are under financial pressure from their governments, and we're starting to see quite some signs of that when it comes to the passenger experience. Don't get me wrong, they still offer an all around excellent experience, though it's just not quite to the level that it once was, at least in some areas.
Anyway, my visit to the Etihad Lounge at Dulles Airport was the first time I had visited that particular lounge, so I couldn't really do an apples-to-apples comparison of the cost cutting, but rather could only compare it to my experience at other Etihad lounges.
However, yesterday I also visited the Etihad Lounge New York JFK, which I've reviewed before. I won't be writing a full review of the lounge, though instead will just share the significant ways it has changed in the year or so since I last visited.
The lounge is still an absolutely stunning space, so I have nothing to fault them for there.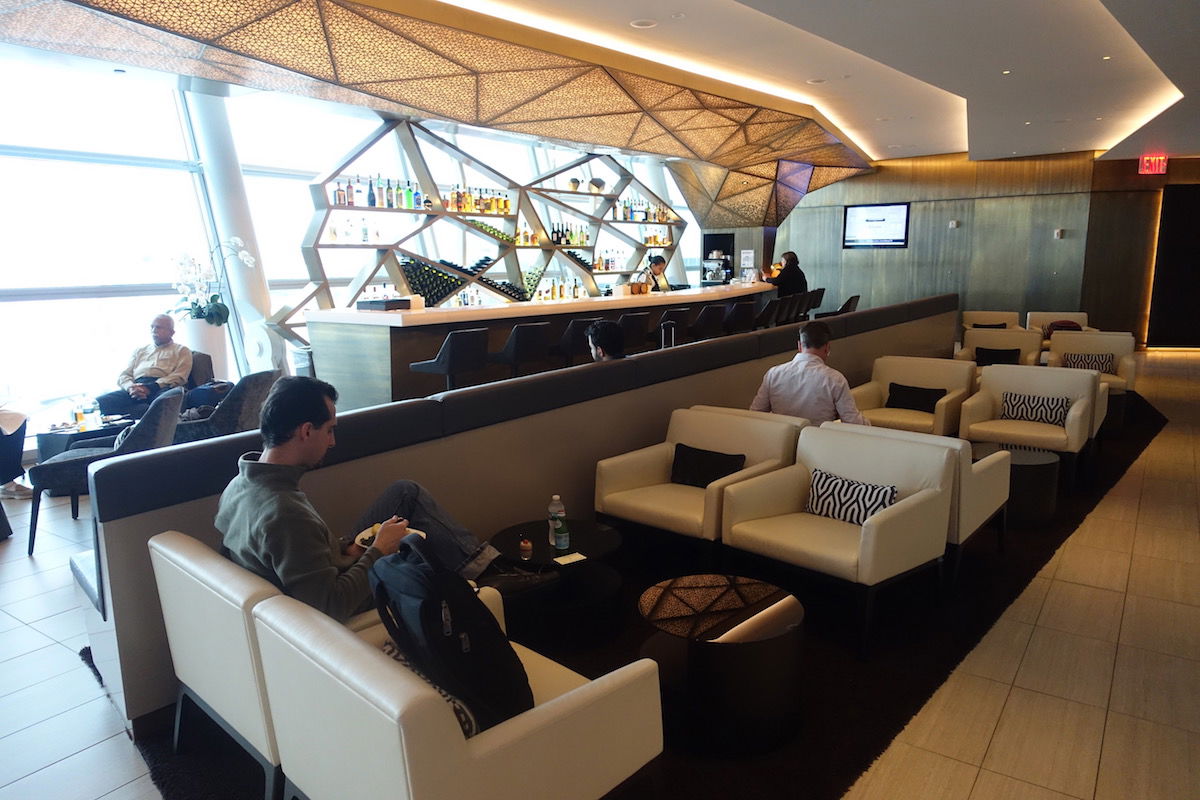 Like last time, the lounge still has a high quality buffet, which remains mostly unchanged. There's salad, fruit, some basic desserts, as well as three hot dishes.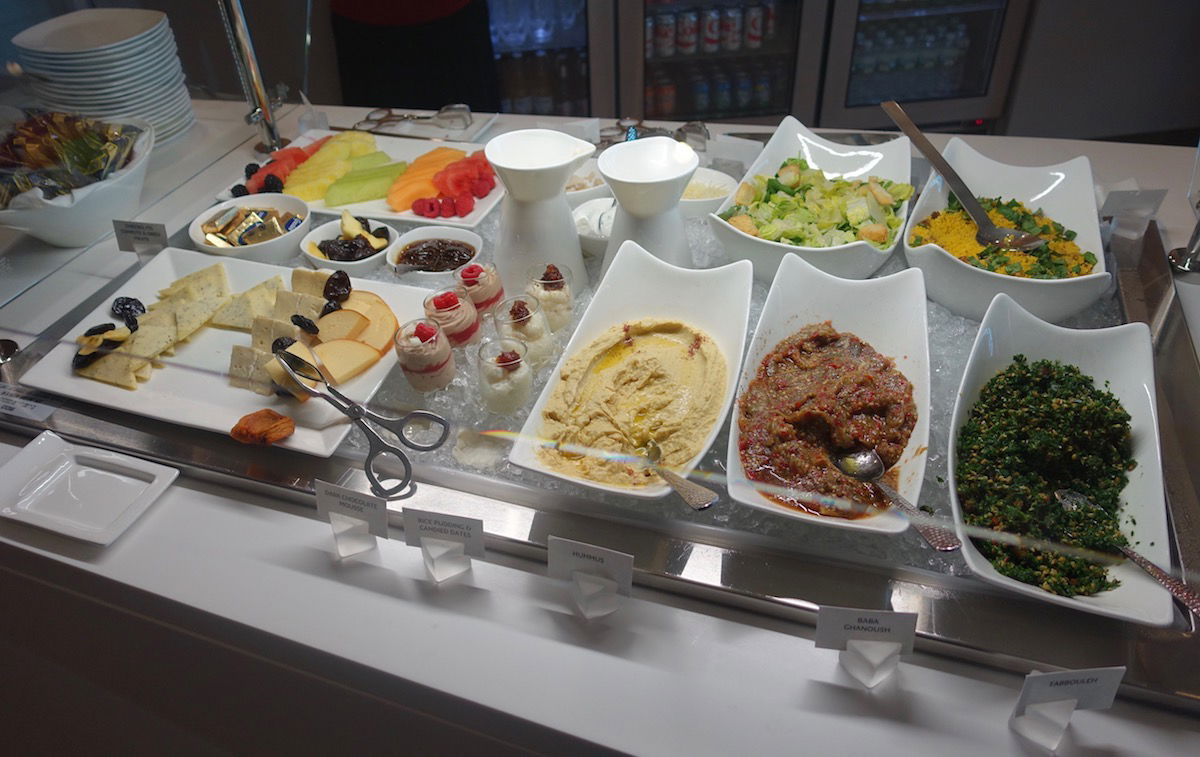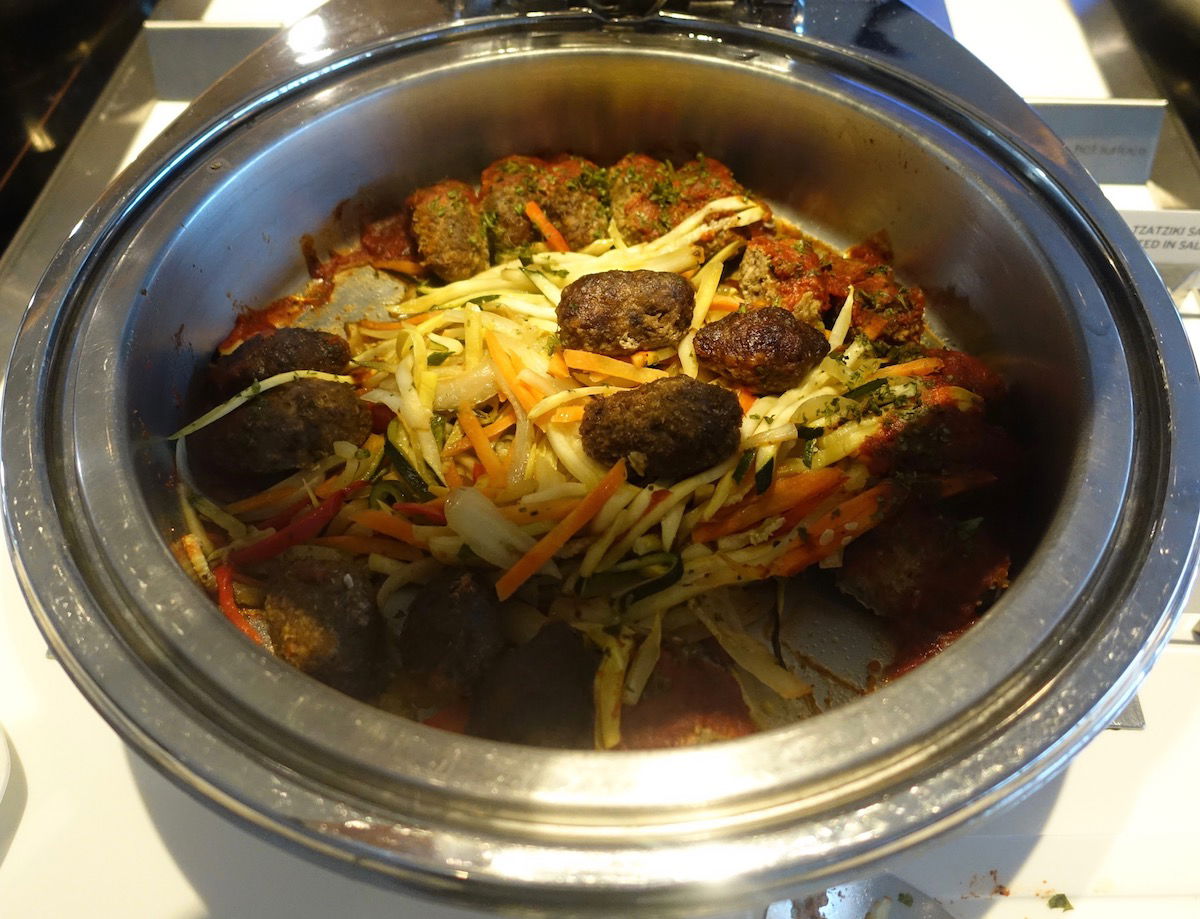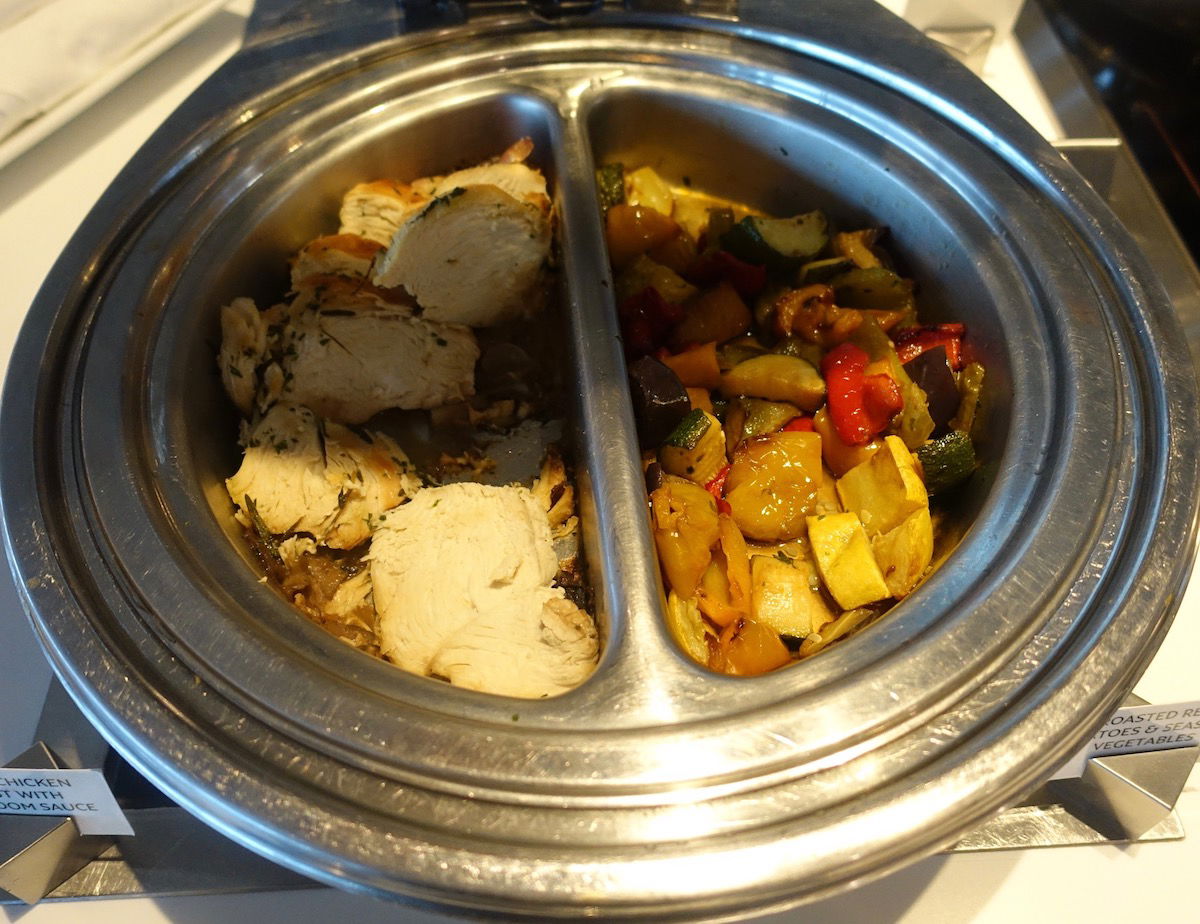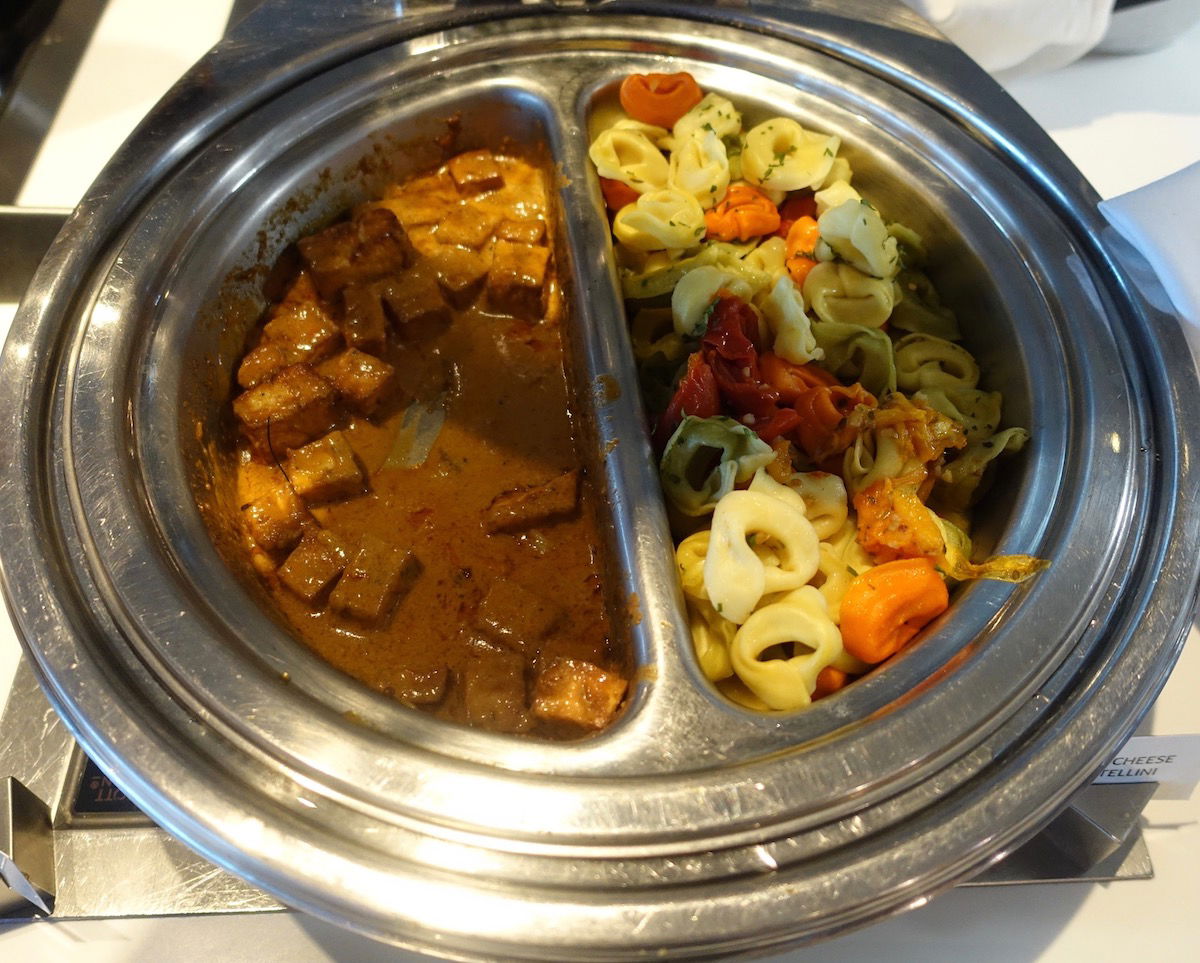 Last time the lounge had an extensive menu, consisting of two appetizers, four main courses, and five desserts.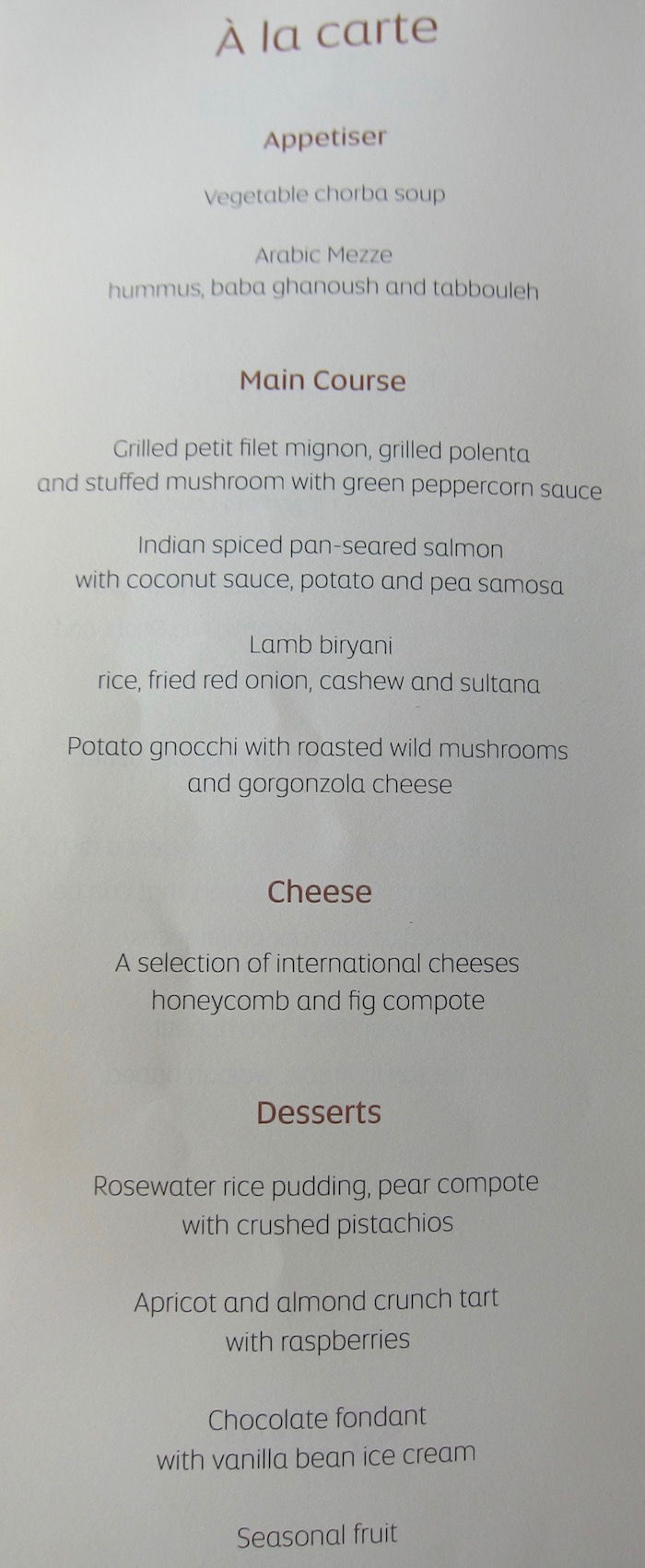 Now they're down to just five small plates to choose from.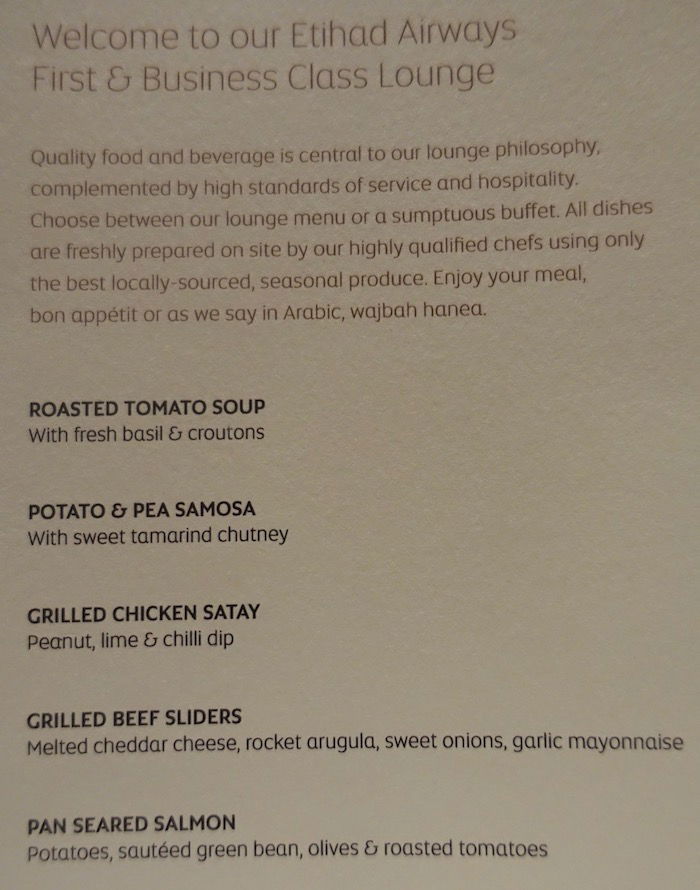 In the past I'd say the food was restaurant quality and beautifully presented…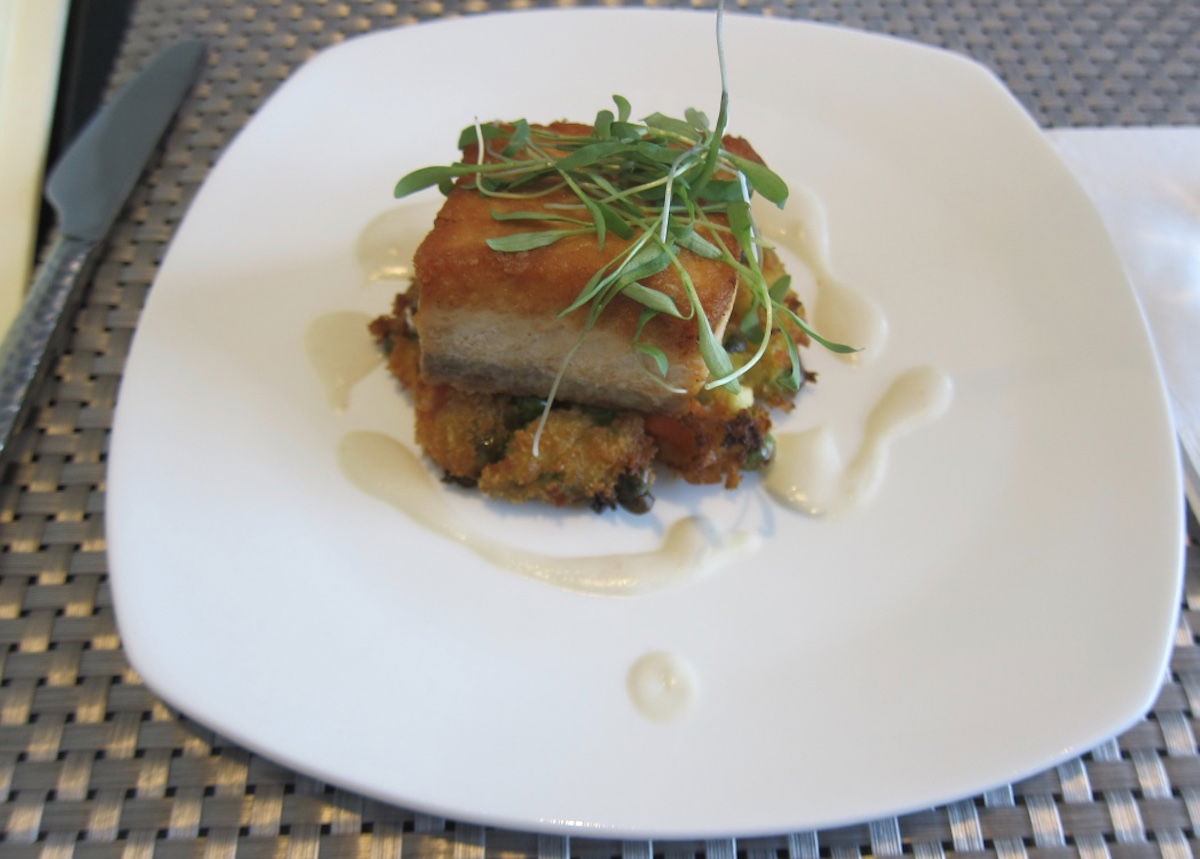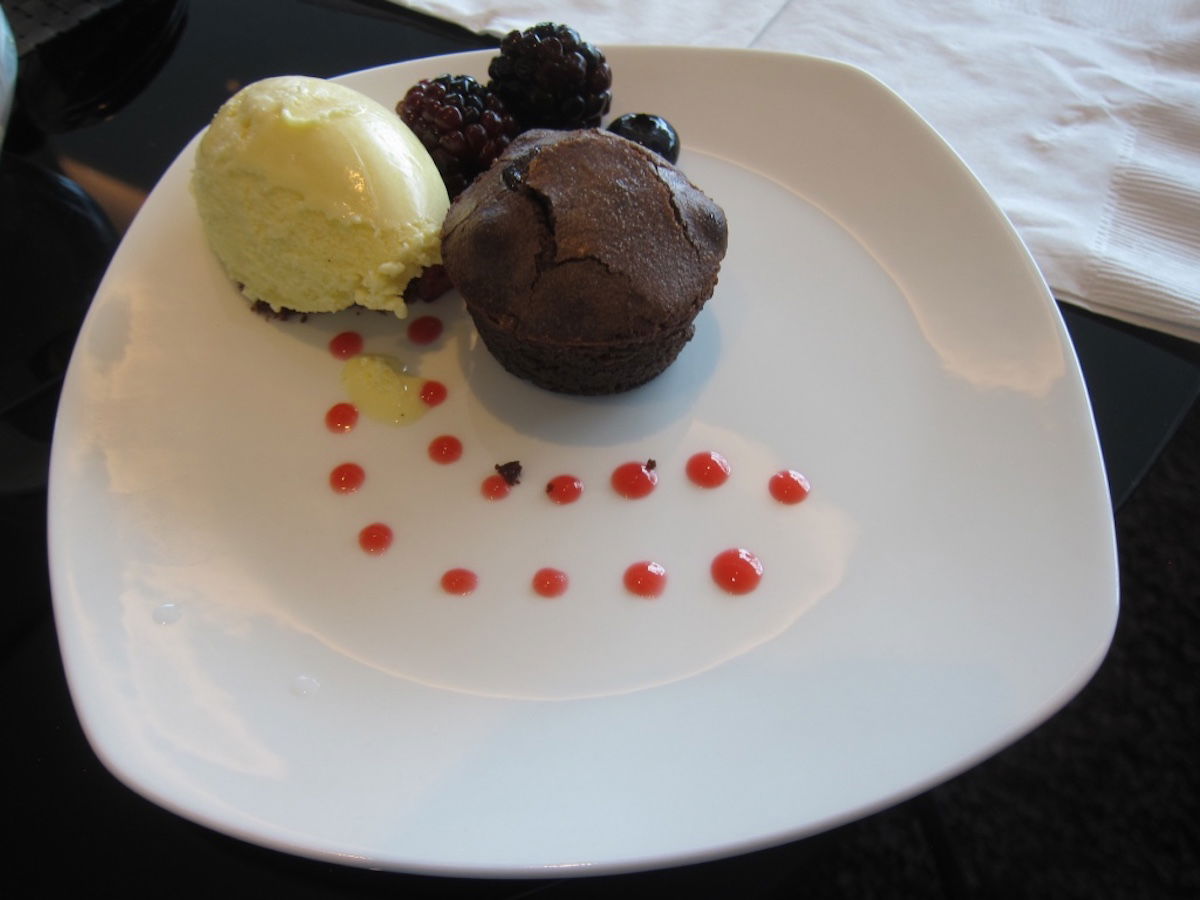 While now the whole thing looks more like an afterthought. They were out of samosas when we were there, so we ordered the beef sliders and chicken satay. The sliders were perfectly fine, while the chicken satay was sort of sad.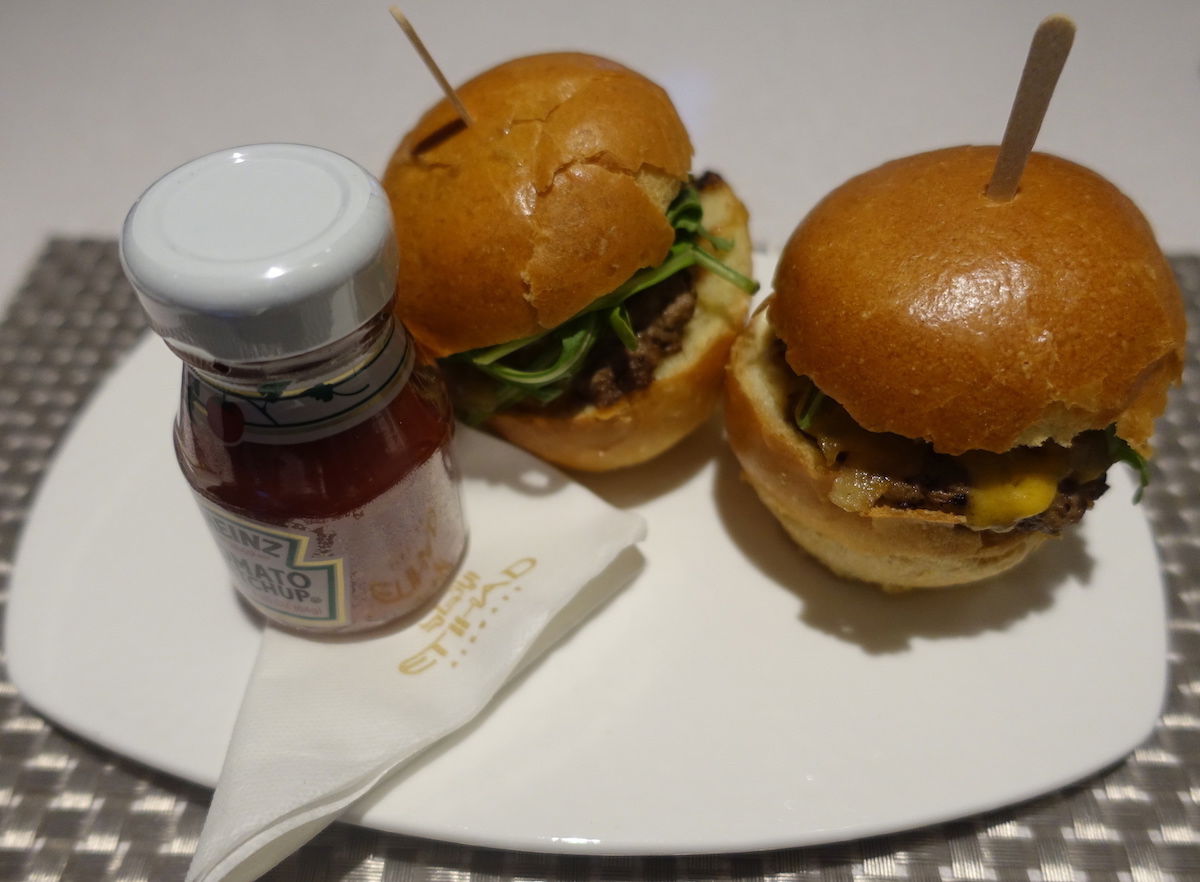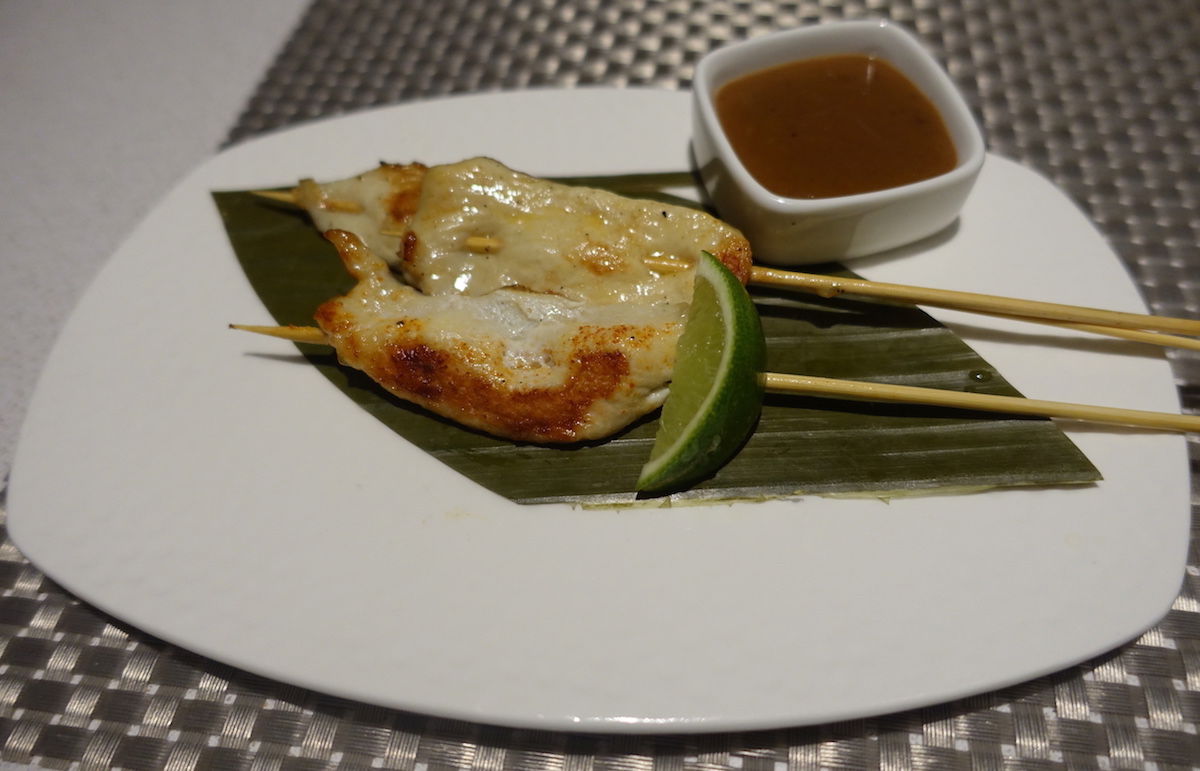 I'm not really sure why they even bother with a menu anymore — these are things they could just as easily add to the buffet.
Oh, and Etihad's creative and impressive list of city themed cocktails? Those are gone as well. While you can still order drinks from the bar, there's no more cocktail list.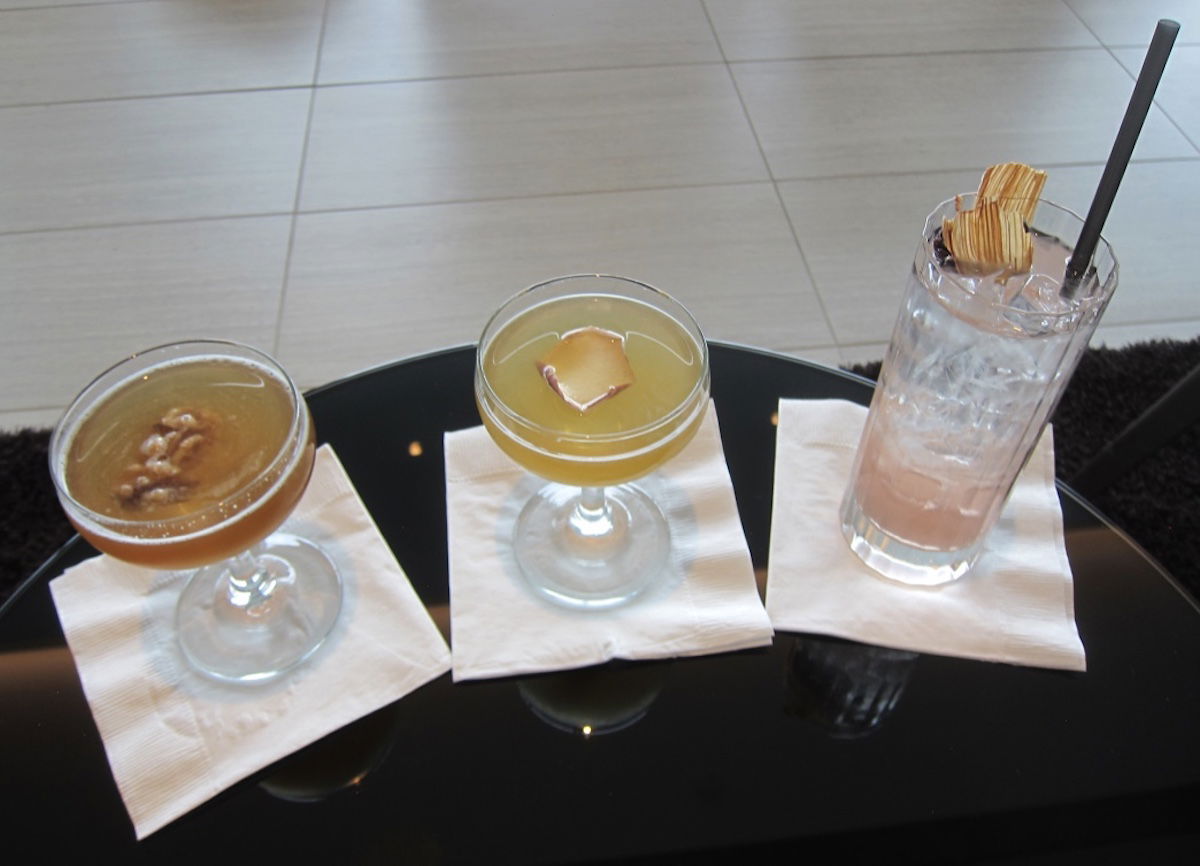 Don't get me wrong, the Etihad Lounge JFK is still nice, and is still better than the one at Dulles Airport. However, it's not nearly as impressive as it used to be, as this lounge had some of the best a la carte dining and drinks of any business class lounge in the world.
Etihad is certainly cutting costs when it comes to their soft product, though I guess they can afford to do so.
I know this is very much a first world problem and something minor, but I found the direct comparison to be interesting.