Etihad Airways offers one of my all around favorite first class products on their A380s.
However, Etihad still doesn't have a first class lounge at their home airport. In 2014 Etihad opened the Premium Lounge Abu Dhabi Airport Terminal 3, which is their "flagship" business class lounge. And they've also been using that for first class passengers, as they proceed with first class lounge renovations.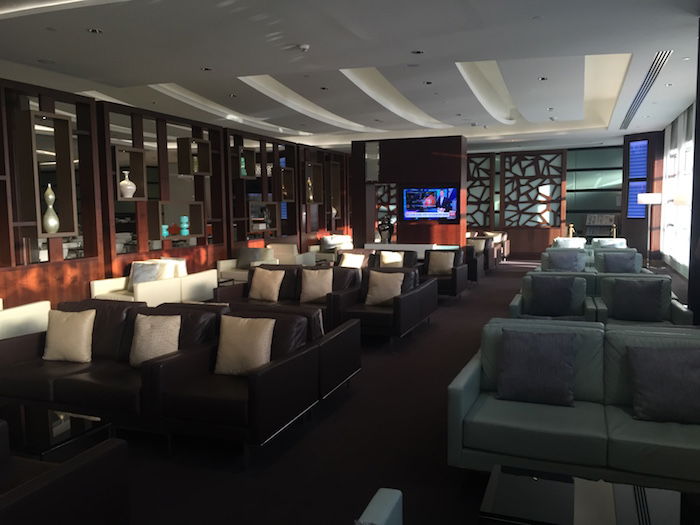 Etihad's premium lounge Abu Dhabi first class section
However, the opening of the first class lounge has been delayed considerably, as it was originally supposed to open in late 2014.
Last May I shared an update on the opening of the new Etihad lounge. I was told that the lounge should open in the second quarter of 2015, though shortly thereafter was told the opening was delayed until October. Then last August we received an update that the new lounge was supposed to open in early 2016. Then last November we received an update that the new lounge will supposedly open in mid to late 2016 at the earliest.
We finally had some good news this February, when Etihad announced that the first class lounge is scheduled to open in May 2016. They even shared a picture of the entrance to the new lounge on Instagram: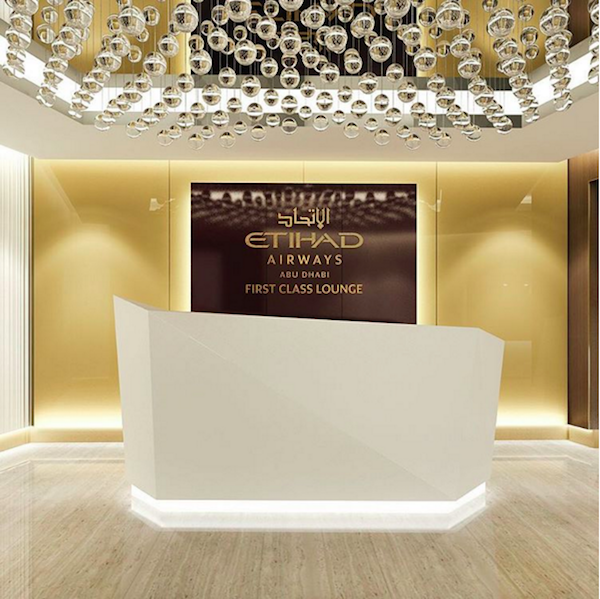 Etihad's first class lounge Abu Dhabi
May is quickly approaching, so jclasstravel.net reached out to Etihad to ask when the new lounge would open, and was told the following:
I'm still not especially confident that Etihad will stick to that exact timeline, though we can certainly hope!
Bottom line
The opening of Etihad's new lounge in Abu Dhabi could be just over a week away. If it reflects the rebranding they've done on their new planes, this has the potential to be one of the world's best lounges. Etihad recently opened a new lounge in New York, which is great. If the new lounge is an even more premium version of that, then I think we're in for a real treat. I'm especially curious to see what they do for passengers in The Residence!
Anyone passing through Abu Dhabi in the coming weeks in Etihad first class?
(Tip of the hat to @jclasstravel)