Etihad Airways is offering a significant discount on award tickets at the moment, which could represent a great deal.
Save 30% on Etihad Airways awards
The Etihad Guest frequent flyer program is offering a 30% discount on award tickets:
You must book by August 27, 2020
You must travel by May 31, 2021
This is available exclusively for bookings through the Etihad Guest program, for Etihad Airways operated flights
Both one-way and roundtrip travel is eligible for this promotion
This only applies to Etihad's saver level award availability ("GuestSeats") and not the more expensive awards ("OpenSeats")
This is valid for travel in economy, business class, and first class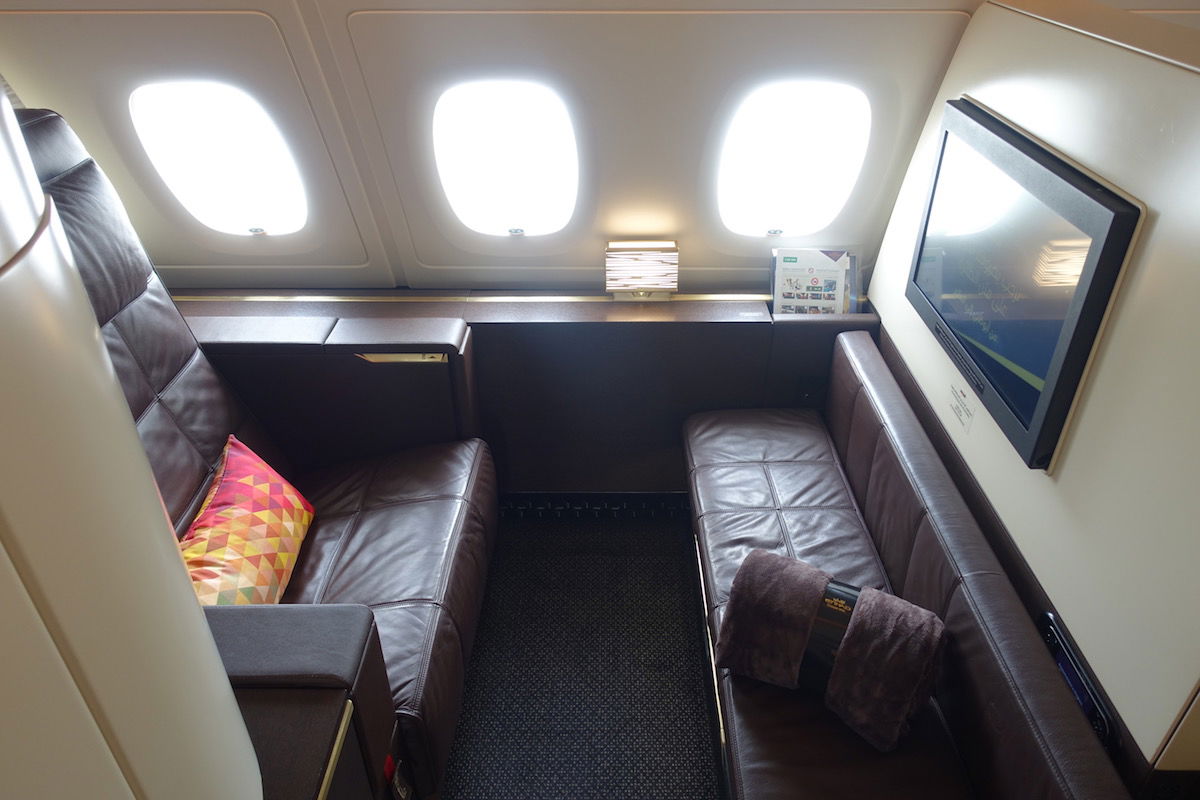 Save 30% on the cost of Etihad award tickets
You can find Etihad Airways' award calculator here, which will show you how many miles you could ordinarily expect to pay, and then you can expect to pay 30% fewer miles through this sale.
If a flight is eligible, the discount will automatically be reflected when doing an award search.
For example, a one-way business class ticket from Abu Dhabi to Paris would cost just 43,860 miles with the 30% discount.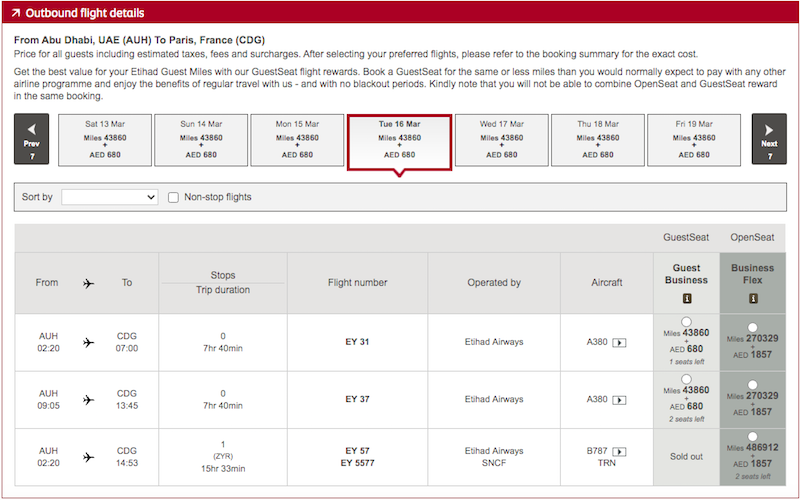 Meanwhile a one-way first class ticket from Abu Dhabi to New York would cost just 95,584 miles with the 30% discount.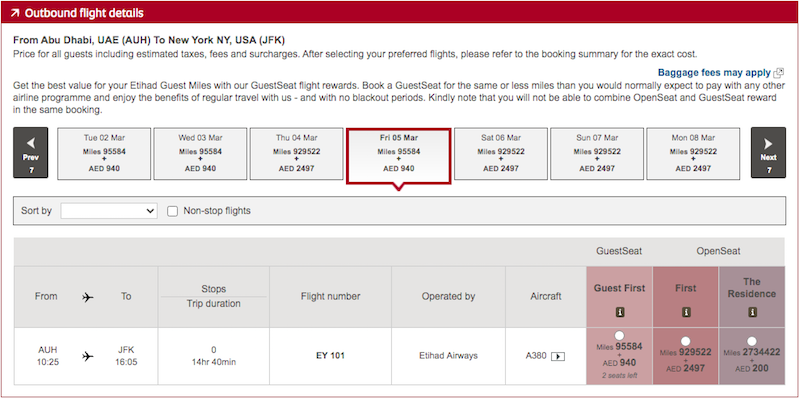 In the event that you need to redeposit an award, Etihad Guest charges a fee of 10% of the miles redeemed to have your miles put back into your account.
How to earn Etihad Guest miles
There are lots of ways to earn Etihad Guest miles, even if you don't fly Etihad often:
Etihad often sells miles at a discount
Etihad Guest is transfer partners with Amex Membership Rewards, Citi ThankYou, and Capital One, so there are lots of ways to transfer points to Etihad Guest
If you're going to transfer miles to Etihad Guest from a partner program, note that miles expire after 24 months of inactivity. This is a great improvement over the old policy, as miles used to expire even with activity.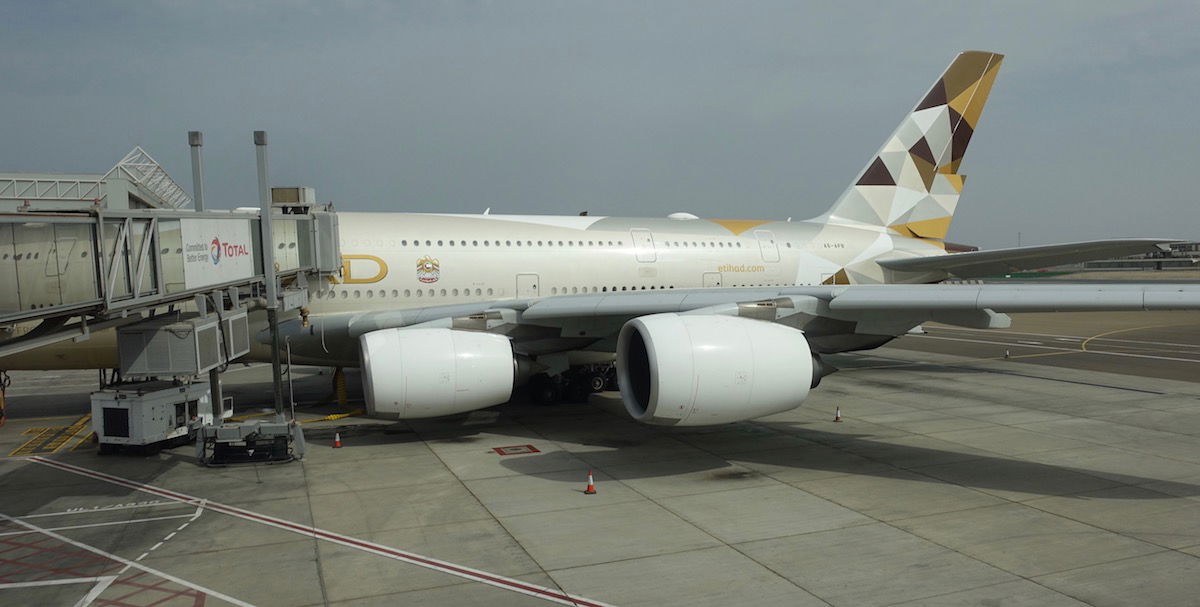 There are lots of ways to earn Etihad Guest miles
Is this promotion a good deal?
30% off award tickets with few restrictions is a great promotion, assuming you have Etihad Guest miles and are ready to plan travel between now and next spring.
However, for those with transferrable points, the added wrinkle is that there are several ways to redeem for travel on Etihad. You can also redeem Air Canada Aeroplan and American AAdvantage miles for travel on Etihad, and in many cases the redemption values are better.
Just to do a comparison of redemption rates between the three programs under usual circumstances, here are one-way redemption rates between Abu Dhabi and New York:
Air Canada Aeroplan charges 82,500 miles in business class and 115,000 miles in first class
American AAdvantage charges 70,000 miles in business class and 115,000 miles in first class
Etihad Guest charges 99,885 miles in business class and 136,090 miles in first class, plus surcharges (pre-promotion)
That's just one example, but as you can see, rates are all over the place. In some markets you'll come out way ahead with one program over another, and in others you won't. Before transferring any miles to Etihad Guest to take advantage of this, make sure you do a comparison.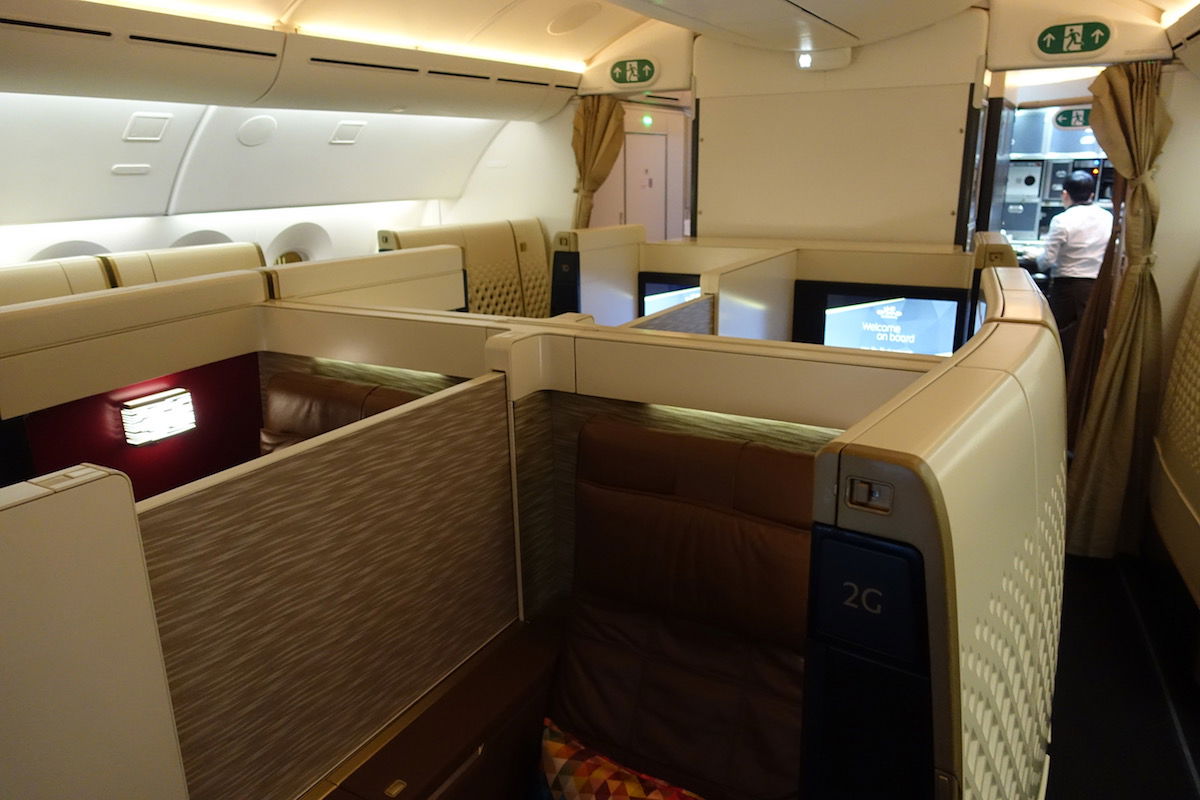 Make sure you compare redemption rates between all three programs
Bottom line
Etihad Guest is offering 30% off award tickets for travel through May 31, 2021. This is an awesome promotion, especially given how few restrictions there are.
However, for many people you're still going to be better off booking through AAdvantage or Aeroplan, depending on the city pair.
Do you plan on taking advantage of this Etihad Guest award sale?