So far I'd say it has been a pretty spectacular year for first class mistake fares.
Cathay Pacific published $800 roundtrip first class fares from Vietnam to North America. They honored them.
Cathay Pacific published $1,500 one-way first class fares from Portugal to Hong Kong. They honored them.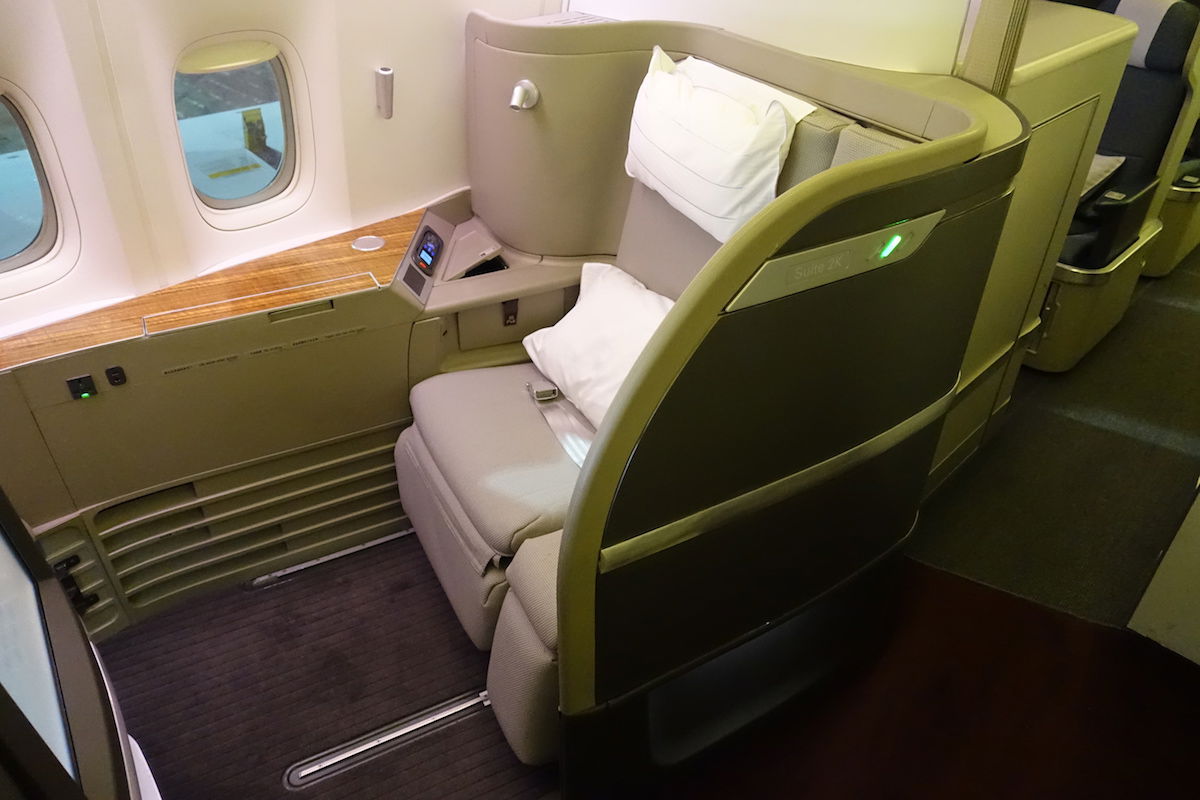 Cathay Pacific first class
One of the other cheap premium fares we've seen this year has been on Emirates. Specifically, you could book a $1,300 roundtrip first class fare that was marketed by Malaysia Airlines and operated by Emirates for travel between Kuala Lumpur and Dubai.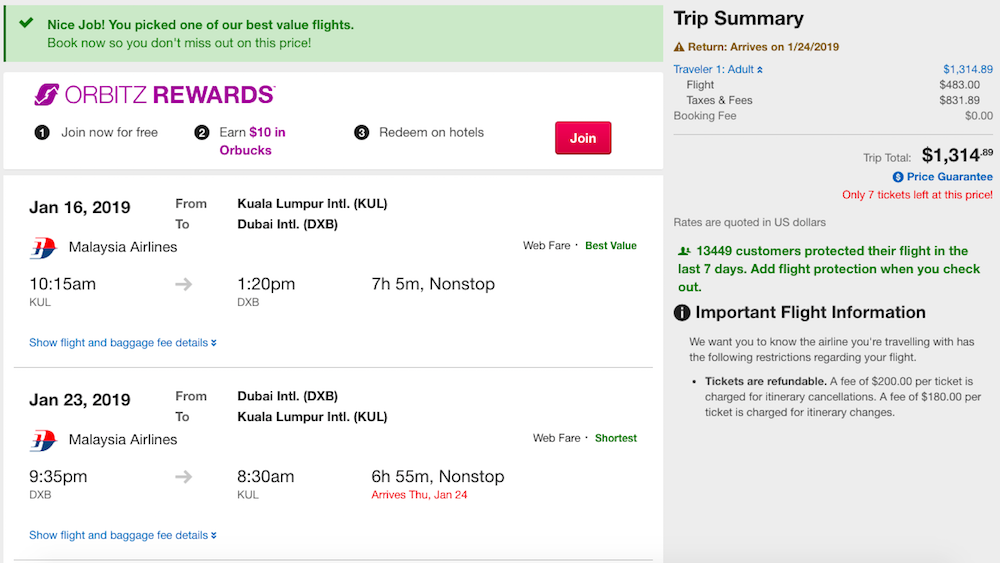 It's pretty clear this fare was entirely Malaysia Airlines' fault, since the tickets weren't bookable at that price directly through Emirates.
These fares were published on January 5. This was no doubt a cheap fare, but it wasn't so outrageously cheap that it was outside the realm of possibility, especially since there are often cheap premium cabin fares out of Kuala Lumpur.
Unfortunately Malaysia Airlines' handling of this situation hasn't been nearly as good as Cathay Pacific's. The airline began canceling tickets a few days after booking, without even contacting passengers about it. Passengers only found out their tickets were canceled by logging into their reservations.
While Malaysia Airlines is refunding tickets and not honoring them, the good news is that they're at least offering something to passengers who booked these tickets. Specifically, the airline is offering passengers who booked this one nonstop roundtrip economy ticket on Malaysia Airlines, valid for travel on select routes (including taxes and fees).
The ticket is non-transferable, and valid to the following destinations:
The full list of applicable destinations are as follow:

MALAYSIA: Alor Setar, Johor Baru, Kota Baru, Kuantan, Langkawi, Penang, Kuala Terengganu, Kota Kinabalu, Bintulu, Kuching, Labuan, Miri, Sibu, Sandakan, Tawau

ASEAN: Bangkok, Bandar Seri Begawan, Jakarta, Bali, Hanoi, Phuket, Medan, Manila, Phnom Penh, Yangon, Ho Chi Minh, Singapore, Surabaya

ASIA: Guangzhou, Chongqing, Fuzhou, Haikou, Hong Kong, Nanjing, Beijing, Shanghai, Taipei, Xiamen, Bangalore, Mumbai, Colombo, Dhaka, New Delhi, Hyderabad, Jeddah, Kathmandu, Chennai, Incheon, Osaka, Tokyo
So, a Malaysia Airlines economy ticket most definitely isn't an Emirates first class ticket… 😉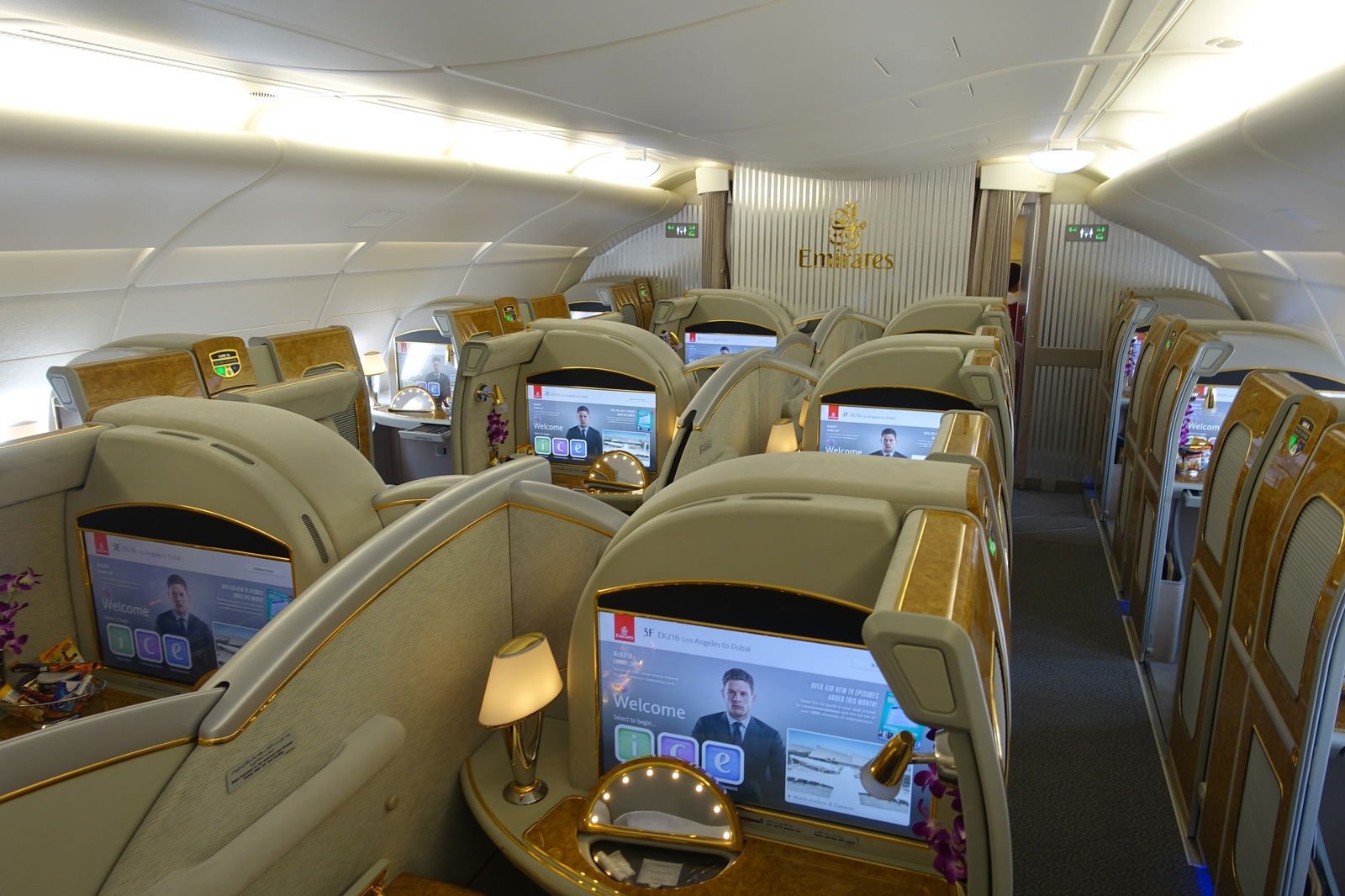 Emirates A380 first class
However, I do have to give Malaysia Airlines credit for at least offering something. It doesn't change the fact that the airline communicated the situation horribly up until now (keep in mind this is 10 days after the fare was published), though offering something is better than what a lot of other airlines do.
(Tip of the hat to JRL)