While Emirates has been flying to Chicago since 2014, they flew an A380 between Dubai and Chicago today for the first time, as a test. The airport has updated their infrastructure, so they wanted to be sure they could actually handle an A380.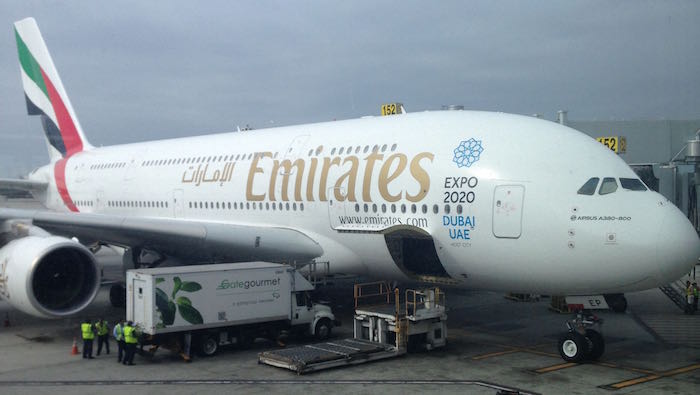 Both Emirates and O'Hare Airport were quite excited about this. Per an Emirates press release:
For the first time in the airport's history, on July 19 2016 Emirates will fly one of its flagship A380 aircraft into Chicago's O'Hare International Airport. Emirates has been invited by O'Hare International Airport, the Chicago Department of Aviation (CDA) and the City of Chicago to test the gate, operations and significant infrastructure improvements that have been implemented to accommodate A380 service.

"The arrival of Emirates' A380 plane to O'Hare International Airport is exciting for the city of Chicago," said CDA Commissioner Ginger S. Evans. "The improvement we've made at O'Hare to accommodate the A380 is one of many projects underway that will make Chicago more competitive and attractive for passengers and businesses. I want to thank Emirates for its commitment to Chicago."
Dozens and dozens of A380s manage to operate around the world daily without incident. So how did O'Hare do with the one A380 they had to handle? They damaged it, and according to Flightradar24, the return flight may have to be canceled (though as of now it still shows as operating).
Oops…
Well, I guess that answers whether the airport is ready to handle the A380 or not. 😉
Today's #EK235 A380 (A6-EOE) was slightly damaged by a jet bridge at O'Hare upon arrival. Return possibly cancelled. pic.twitter.com/Dt0zRD8vNe

— Flightradar24 (@flightradar24) July 19, 2016