In late November I wrote about how EL AL announced that they planned to "trial" nonstop flights between Tel Aviv and Melbourne, and we now have the details of what this will look like.
EL AL Will Fly To Melbourne 3x Times In 2020
EL AL will be operating three roundtrip nonstop trips between Tel Aviv and Melbourne in 2020:
The flights will operate from Tel Aviv to Melbourne on April 2, April 23, and May 14
The flights will operate from Melbourne to Tel Aviv on April 4, April 25, and May 16
As you can see, the flights are spaced about three weeks apart, and in Melbourne the plane will be sitting on the ground for a day. Presumably this is so that the same crew can operate the flight in both directions.
The flight will be operating with the following schedule:
LY87 Tel Aviv to Melbourne departing 11:15AM arriving 11:30AM (+1 day)
LY88 Melbourne to Tel Aviv departing 11:15PM arriving 10:00AM (+1 day)
The direct distance for the trip clocks in at 8,535 miles, though in reality the distance flown would be significantly more than that. EL AL has to avoid a lot of airspace in the region, and can't overfly Saudi Arabia, which would otherwise be in the path.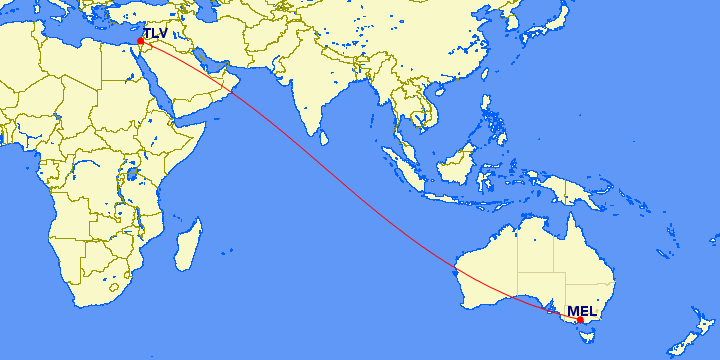 The flight is blocked at 16hr15min eastbound and 17hr45min westbound.
Tickets Are Now On Sale
Tickets for this flight are now on sale, and are pricey in business but pretty reasonably priced in economy.


Since most people won't want to stay in Australia for exactly three weeks, presumably most people would be booking the nonstop in one direction, and then would be routing via an Asian gateway on the return, or vice versa.
EL AL has some codeshare partners, including Qantas.
Why Is EL AL Operating This Flight?
The whole concept of these test flights is interesting. Globes reports that the flights are being operated to test the physical ability of passengers and crew to endure such a long flight, as well as the economics of the route.
So on the surface they're trying to test demand in the market, given that there's currently no nonstop link between Israel and Australia.
Personally I'm not sure I totally get the logic of this, much like with Qantas' Project Sunrise flights, which seem to be more about generating publicity than anything else:
While this will be the longest-ever flight for EL AL, there are flights that are even longer that are operated by other airlines, so I'm not sure what they're hoping to test in terms of the physical limitations
Operating three flights three weeks apart won't tell you much about the economics of such a route
One thing is for sure, the airline has been getting creative with routes. For example, recently EL AL launched once weekly flights to both Las Vegas and Orlando.
Historically Israel's Ministry of Tourism has provided a €250,000 grant to an airline that starts a nonstop flight to a destination not currently served from Israel. I'm not sure if these three test flights qualify for that grant, though if they do, then perhaps that's a consideration. Then again, €250,000 only gets you so far when you're operating nearly 18 hour flights…
EL AL's Boeing 787-9
EL AL will use a Boeing 787-9 for the route, which features 282 seats.
This includes 32 fully flat business class seats with direct aisle access (I reviewed this product between Newark and Tel Aviv)…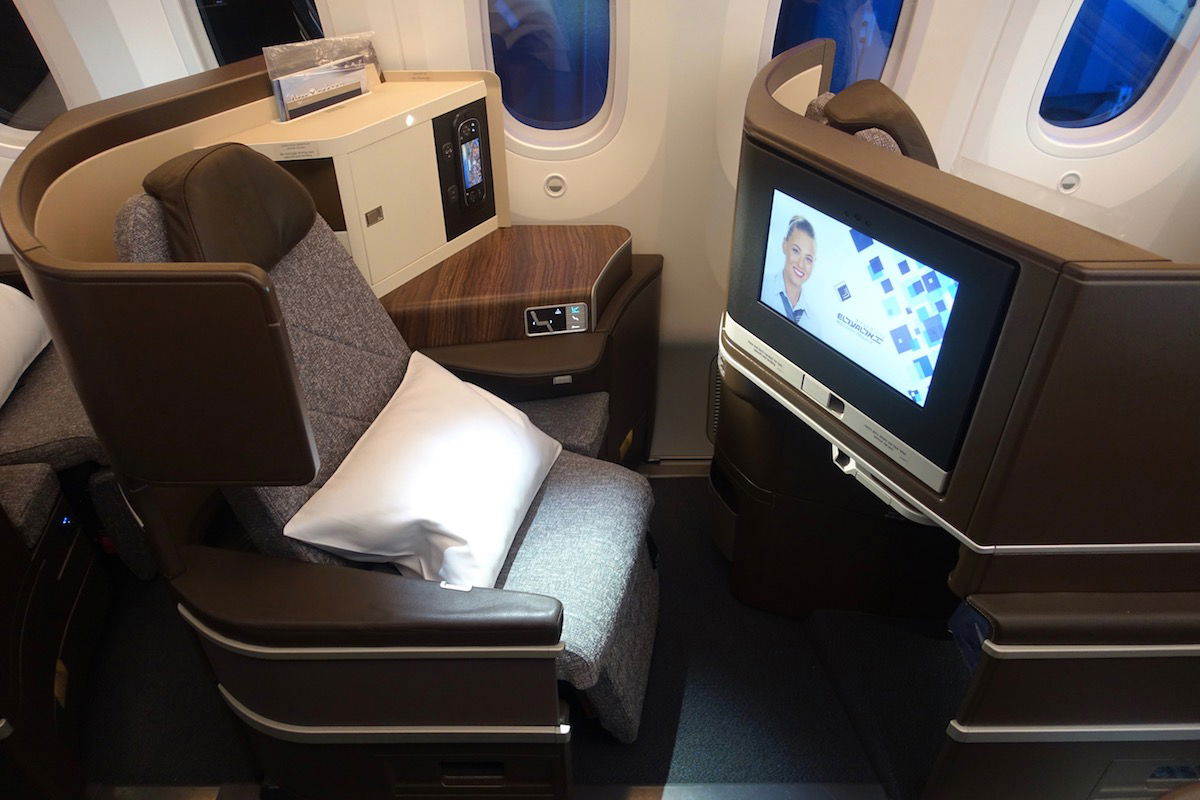 EL AL's 787 business class seat
28 premium economy seats, in a 2-3-2 configuration…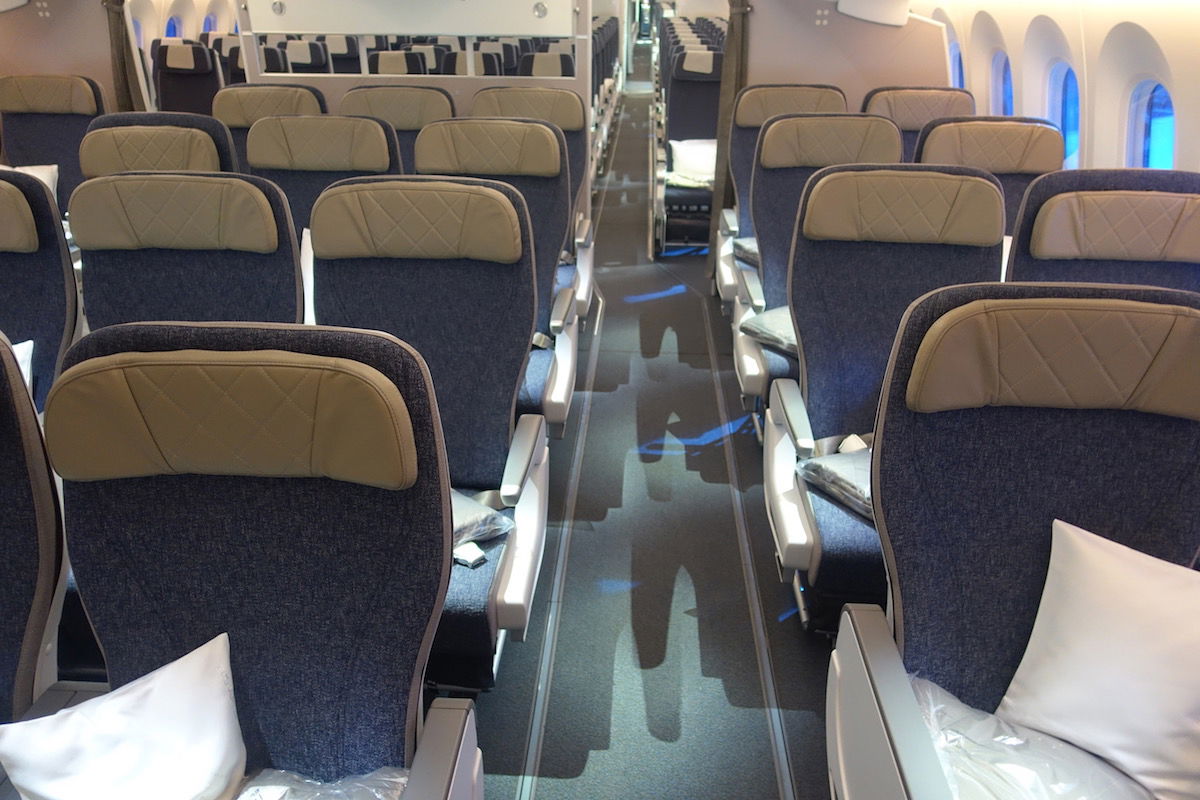 EL AL's 787 premium economy
And 222 economy seats, in a 3-3-3 configuration.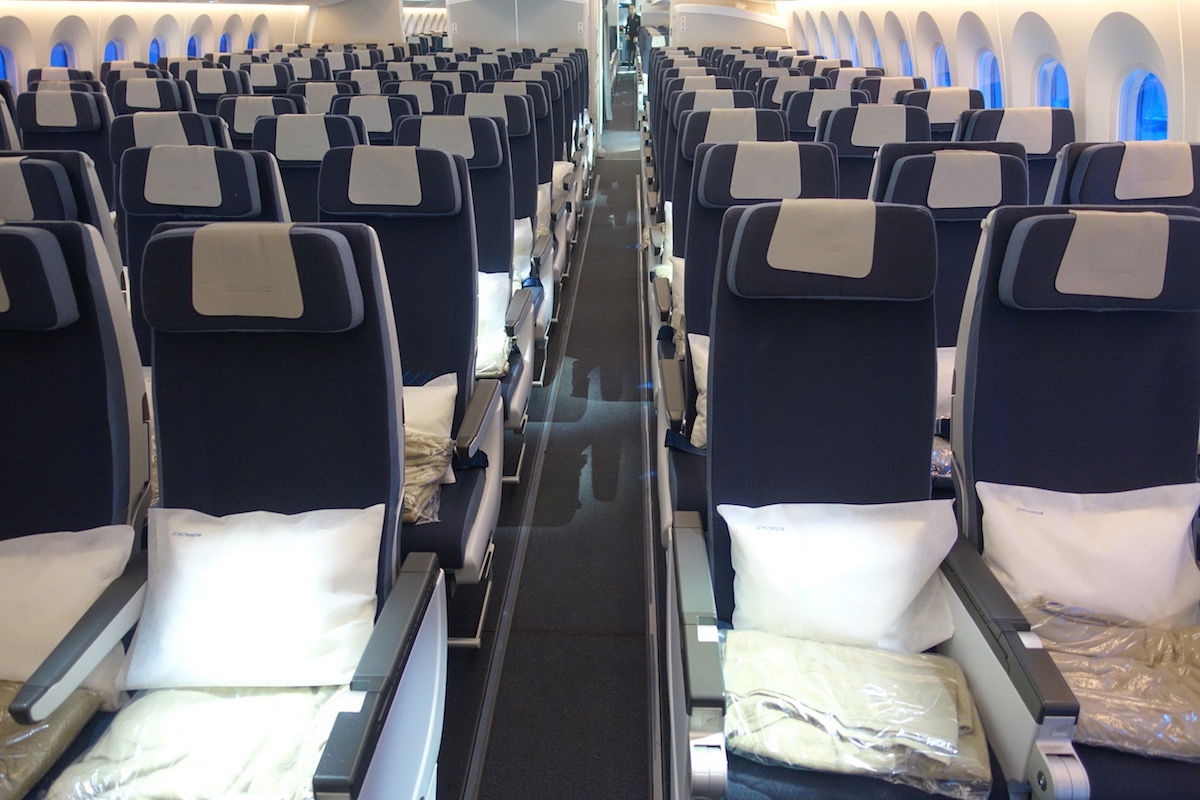 EL AL's 787 economy
EL AL has come a long way in terms of modernizing their fleet, as the airline has retired their 747s and now primarily uses 787s and 777s for their long haul flights.
Bottom Line
EL AL will be operating three roundtrip flights from Tel Aviv to Melbourne in April and May 2020, and they'll be about three weeks apart. They say this is to test physical limits and economics of the route, though I'm not sure either of those will be accomplished.
Either way, it's awesome to see a new nonstop link like this being explored!
What do you make of EL AL testing the Australia market?