While the exact details haven't yet been revealed, EL AL has announced that they plan to "trial" nonstop flights between Tel Aviv and Melbourne, Australia, as of the second quarter of 2020.
The intent of the new route is to test demand in the market, given that there's currently no nonstop link between Israel and Australia.
EL AL will use a Boeing 787-9 for the route, which features 282 seats, including 222 economy seats, 28 premium economy seats, and 32 business class seats (read a review of EL AL's 787-9 business class).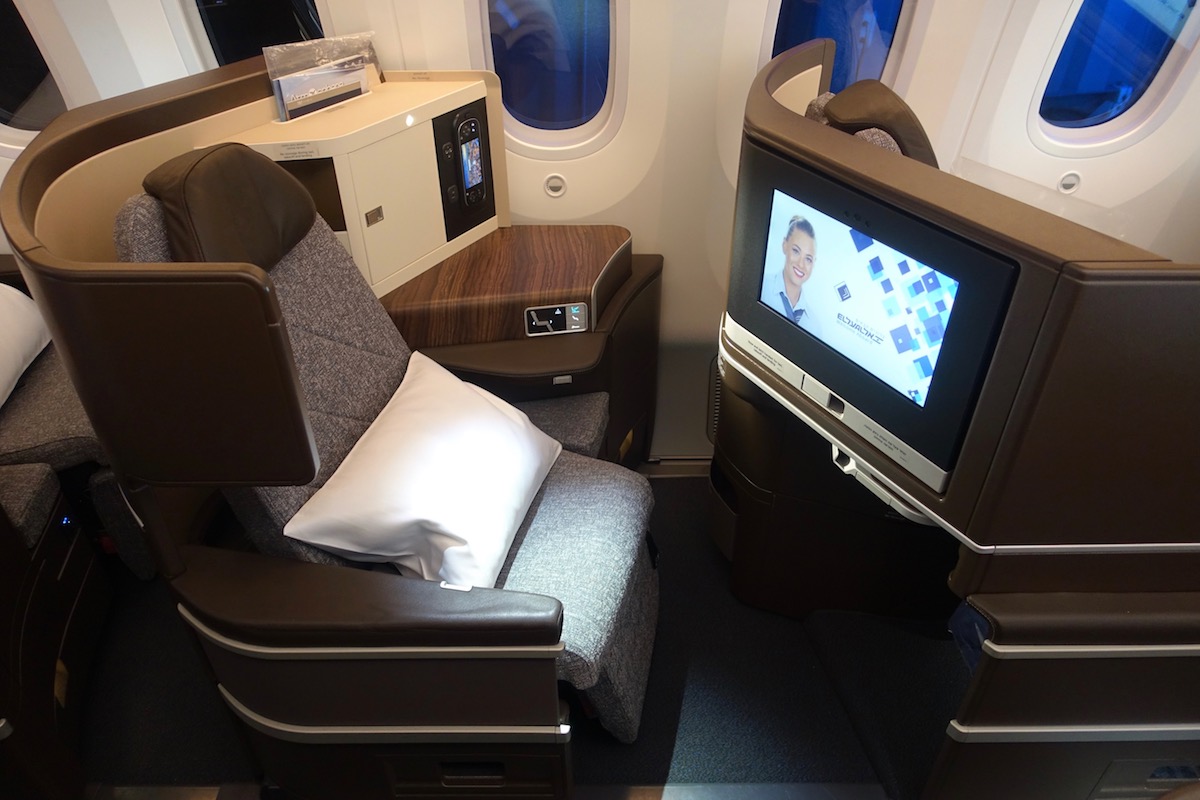 EL AL's 787 business class seat
This would be an ultra long haul flight, and EL AL says that the journey would take 16hr45min eastbound and 17hr45min westbound.
The direct distance for the trip clocks in at 8,535 miles, though in reality the distance flown would be significantly more than that. EL AL has to avoid a lot of airspace in the region, and can't overfly Saudi Arabia, which would otherwise be in the path.
One thing that's not entirely clear yet is what exactly EL AL's plans are for "testing" this route. My understanding is that this isn't a one-off flight like Qantas does with their Project Sunrise test flights, but rather they plan on testing the economic viability of the route.
How many frequencies will they offer per week, and for how long do they plan to initially operate the route? Building up demand for ultra long haul flights takes time, so it's unlikely that the route would be profitable from day one.
In other words, if the goal is to test the profitability of the route, they're going to need to operate more than a handful of flights to Australia.
EL AL has come a long way in modernizing their fleet, as the airline has retired their 747s and now primarily uses 787s and 777s for their long haul flights. We've seen some interesting new growth with these 787s, like once weekly flights to both Las Vegas and Orlando.
One consideration is that at least historically Israel's Ministry of Tourism has provided a €250,000 grant to an airline that starts a nonstop flight to a destination not currently served from Israel. I imagine that's at least part of the reason they launched Las Vegas and Orlando flights, and perhaps is a small motivator for the Melbourne flight.
Though truth be told, €250,000 only gets you so far when you're operating nearly 18 hour flights…
What do you make of EL AL testing the Australia market?