Update: Read my full EgyptAir Business Class 737 Vienna To Cairo review.
Hello from Cairo! Yesterday I flew EgyptAir from Vienna to Cairo, to position for my Oman Air first class ticket from Cairo to London. While EgyptAir's 737 business class might not be the most aspirational product, it sure was practical for where I needed to go, and I also figured it was generally a useful product to try, given how many places EgyptAir flies.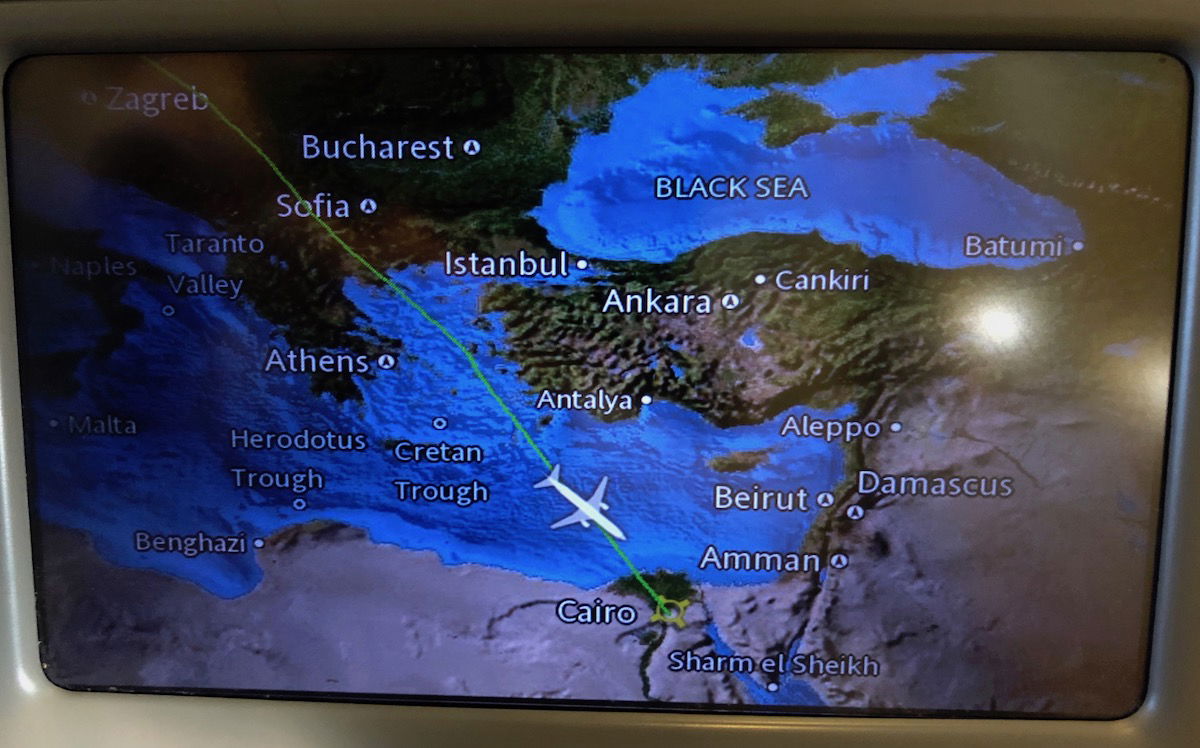 EgyptAir's 737 business class cabin is huge. This configuration had 24 seats, spread across six rows in a 2-2 configuration (sorry for not getting a full cabin picture, but EgyptAir has "security officers" on flights, so I tried to fly under the radar as much as possible).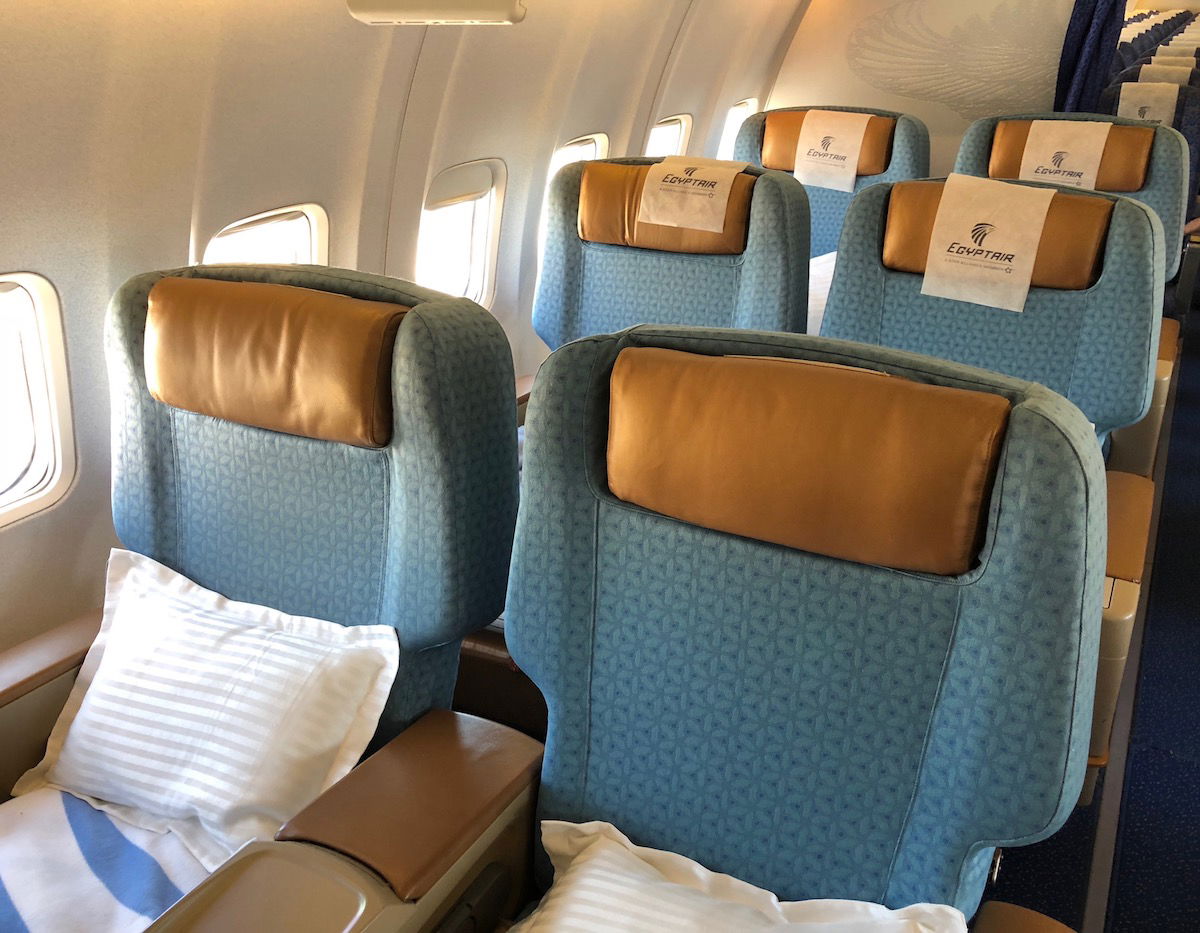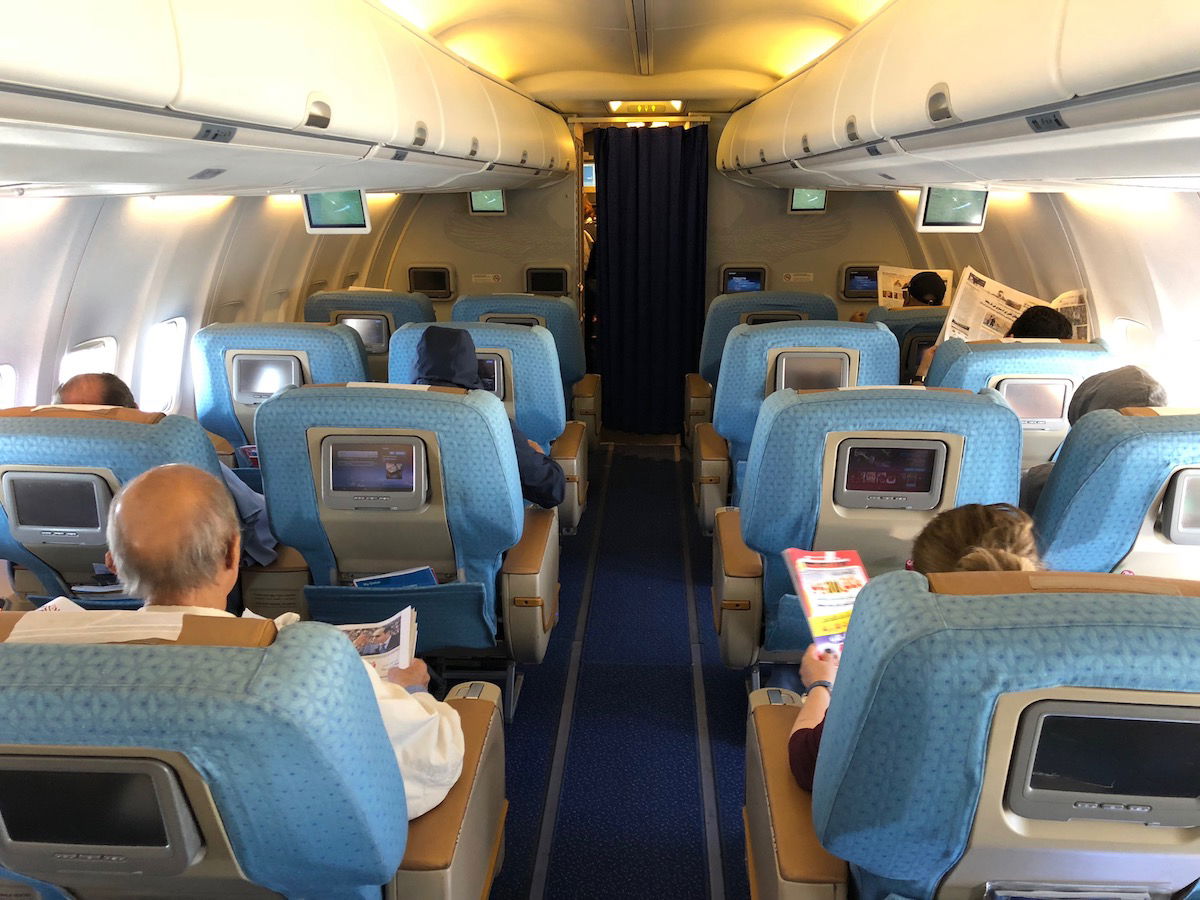 The cabin sure felt dated to me, which is sad, given that this 737 was only about five years old. On the plus side, legroom was excellent, significantly better than what you'd find on a US carrier's 737. Each seat had a footrest, though they had to be raised manually, and mine didn't stay up. There were also personal televisions at every business class seat.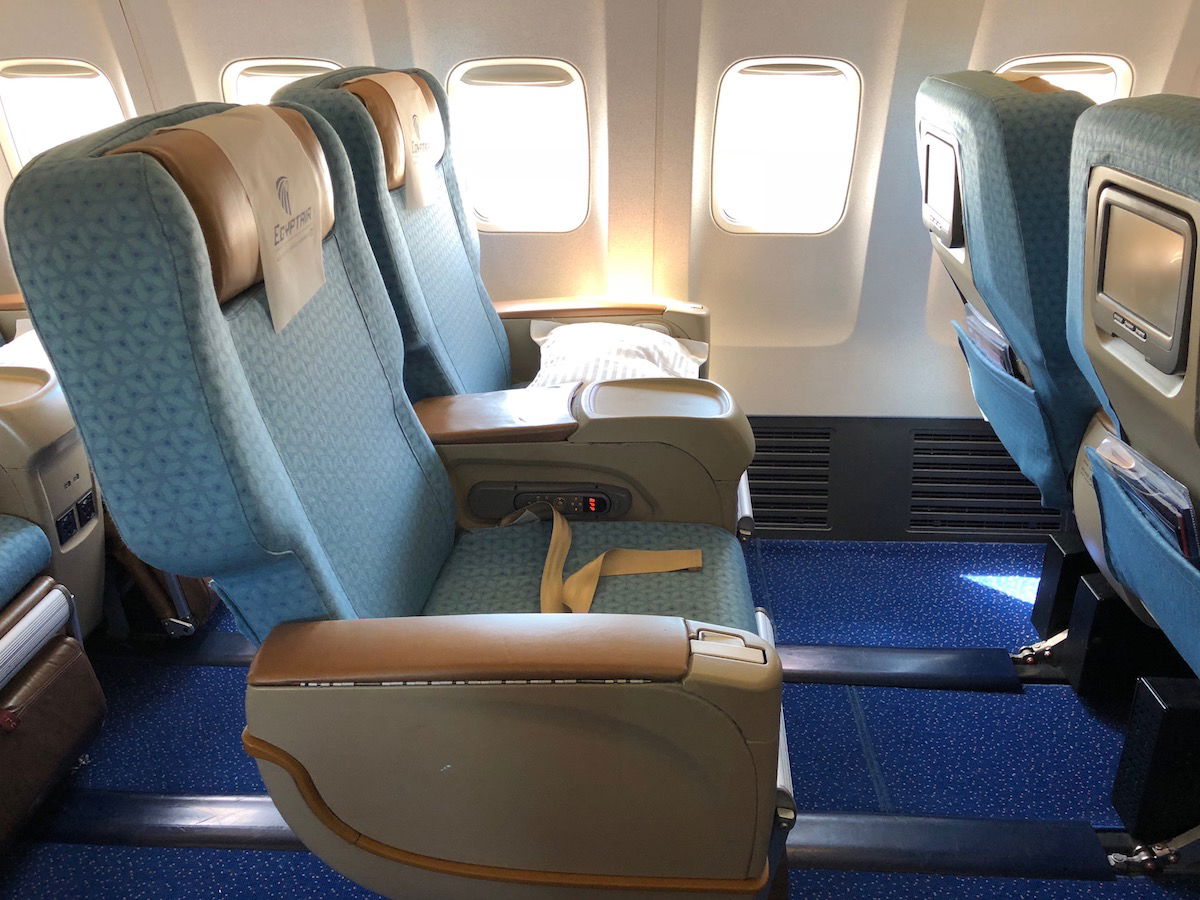 Before takeoff bottled water, juice, and headsets were distributed.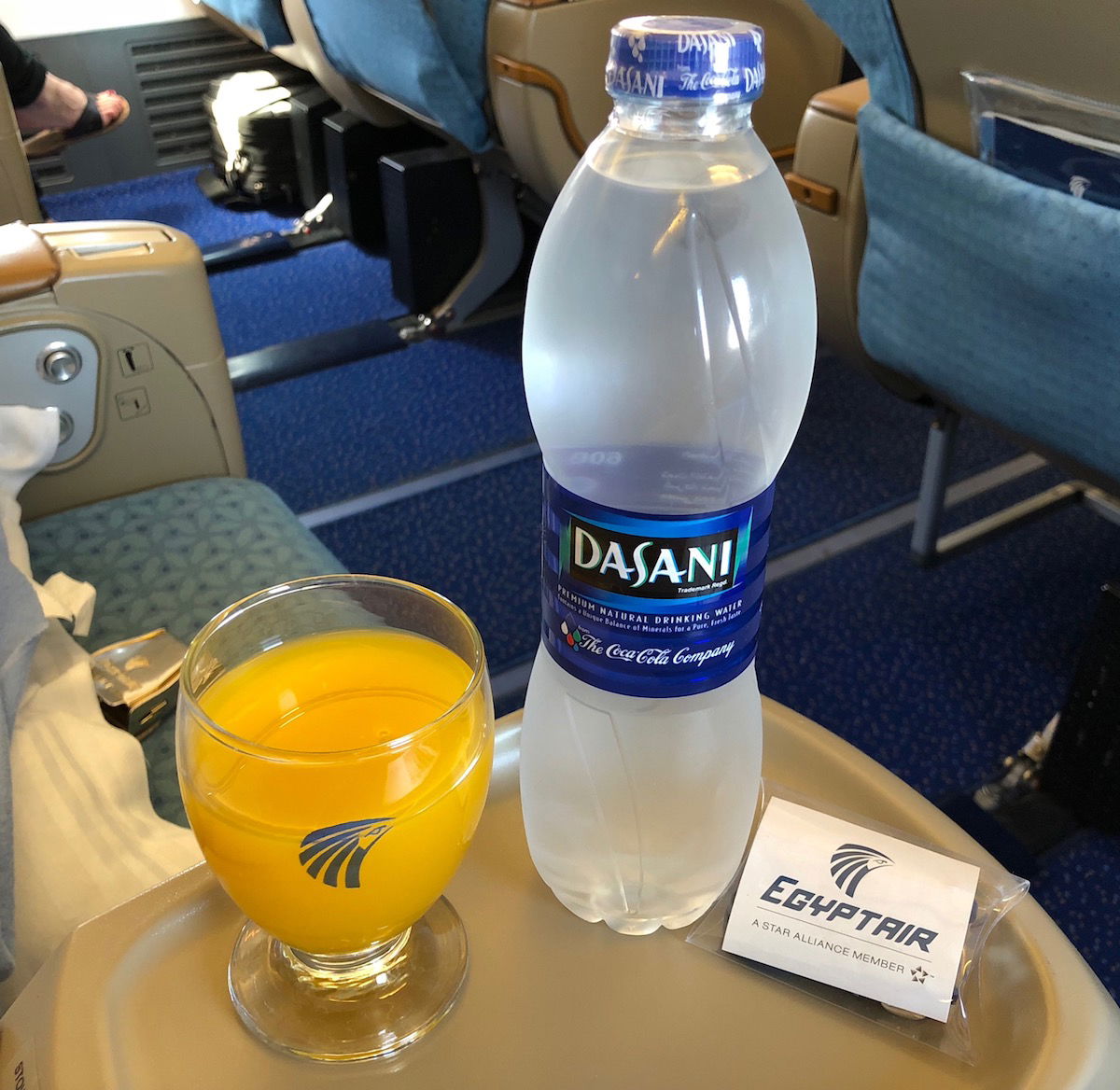 The meal service on this three hour flight was pretty good. First I was served a tray with a salad, appetizer, cheese course, and bread.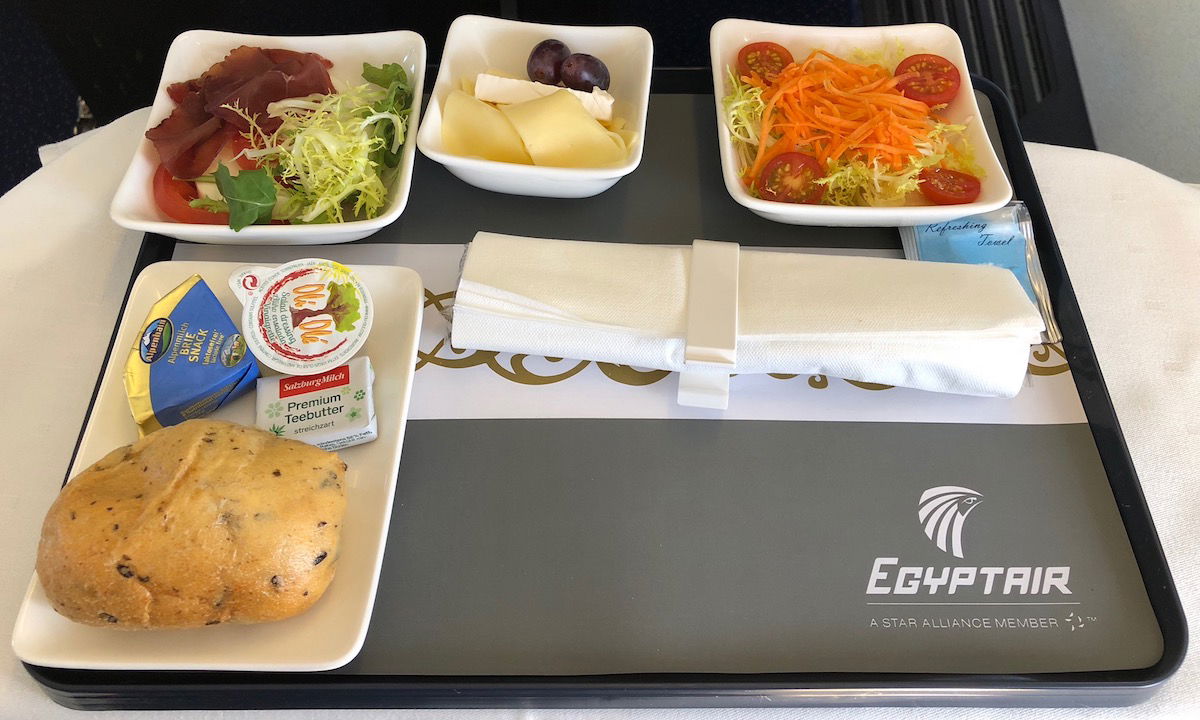 Then later a cart was rolled down the aisle with two main course choices. I selected the chicken. While I liked the sauce and veggies it came with, the chicken itself was quite tough.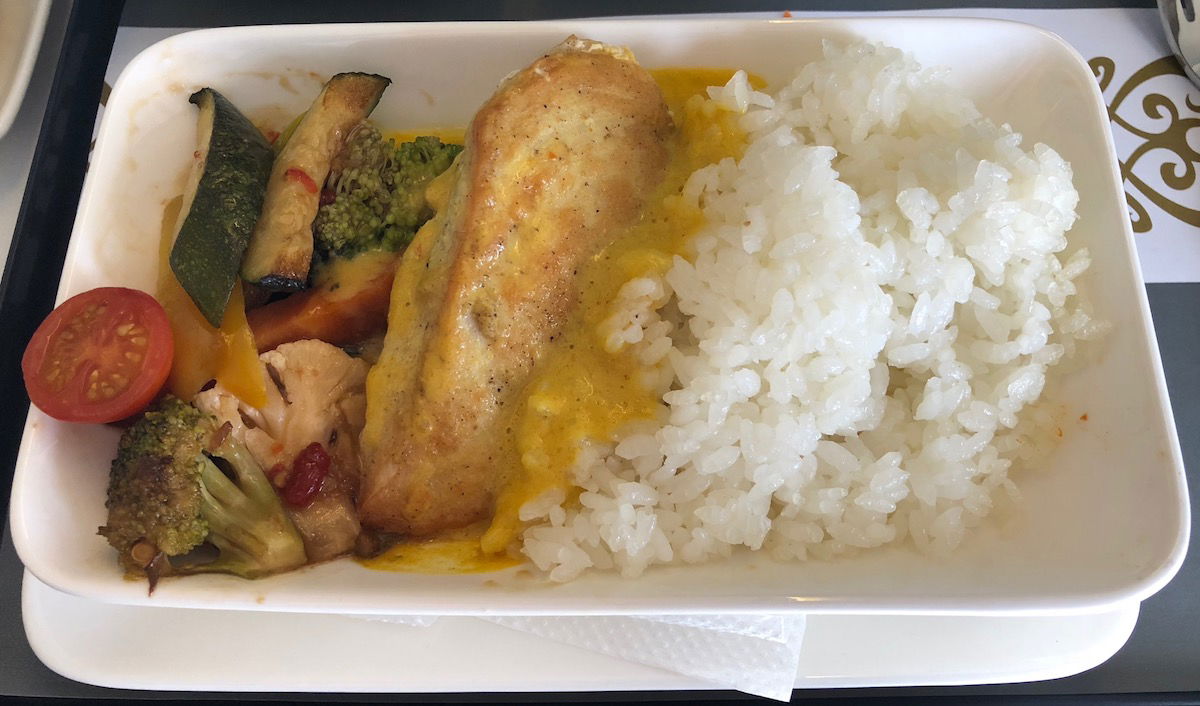 EgyptAir didn't have sparkling water, so I instead had club soda to drink.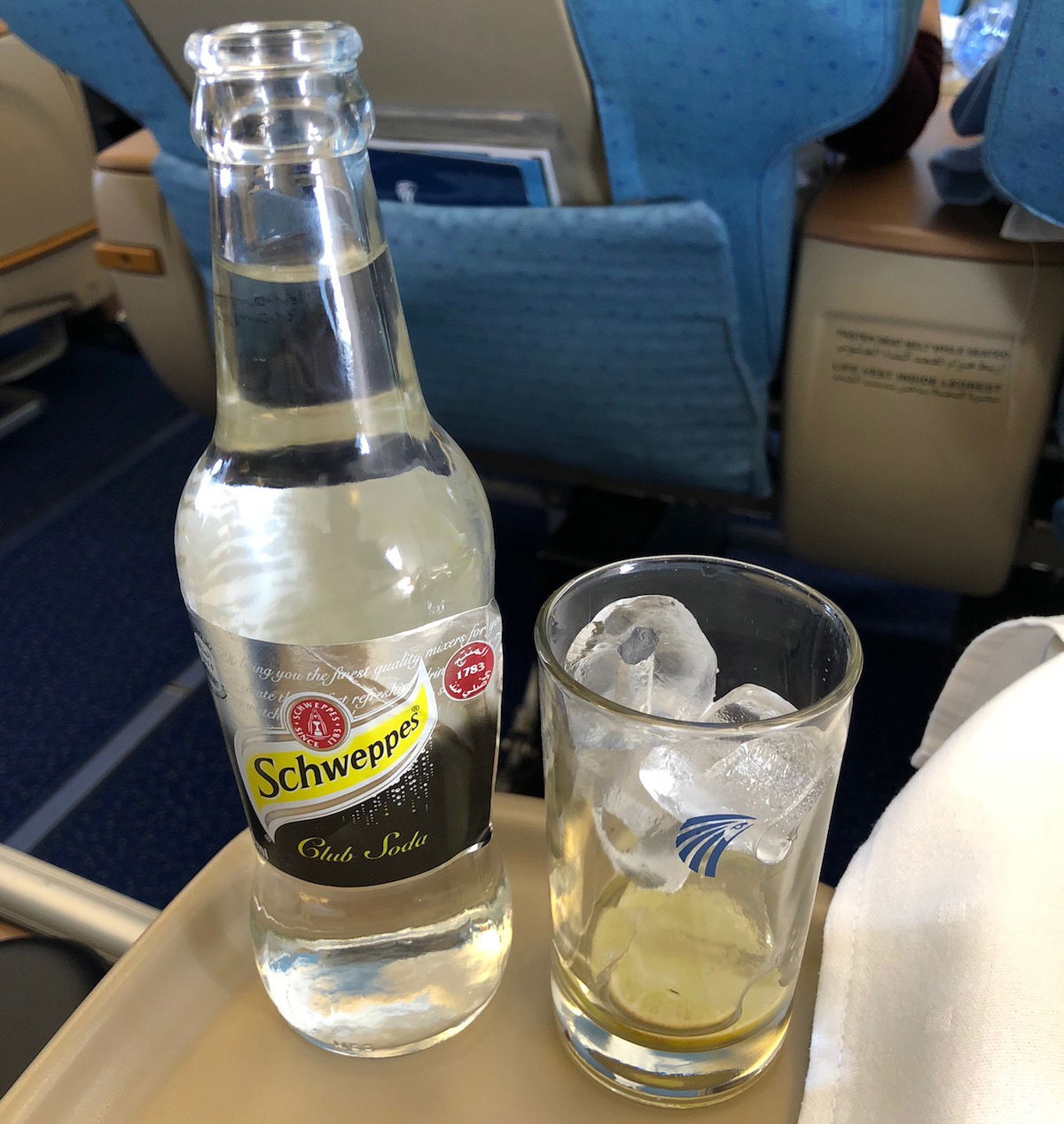 Then for dessert there was an apple streusel and the choice of coffee or tea.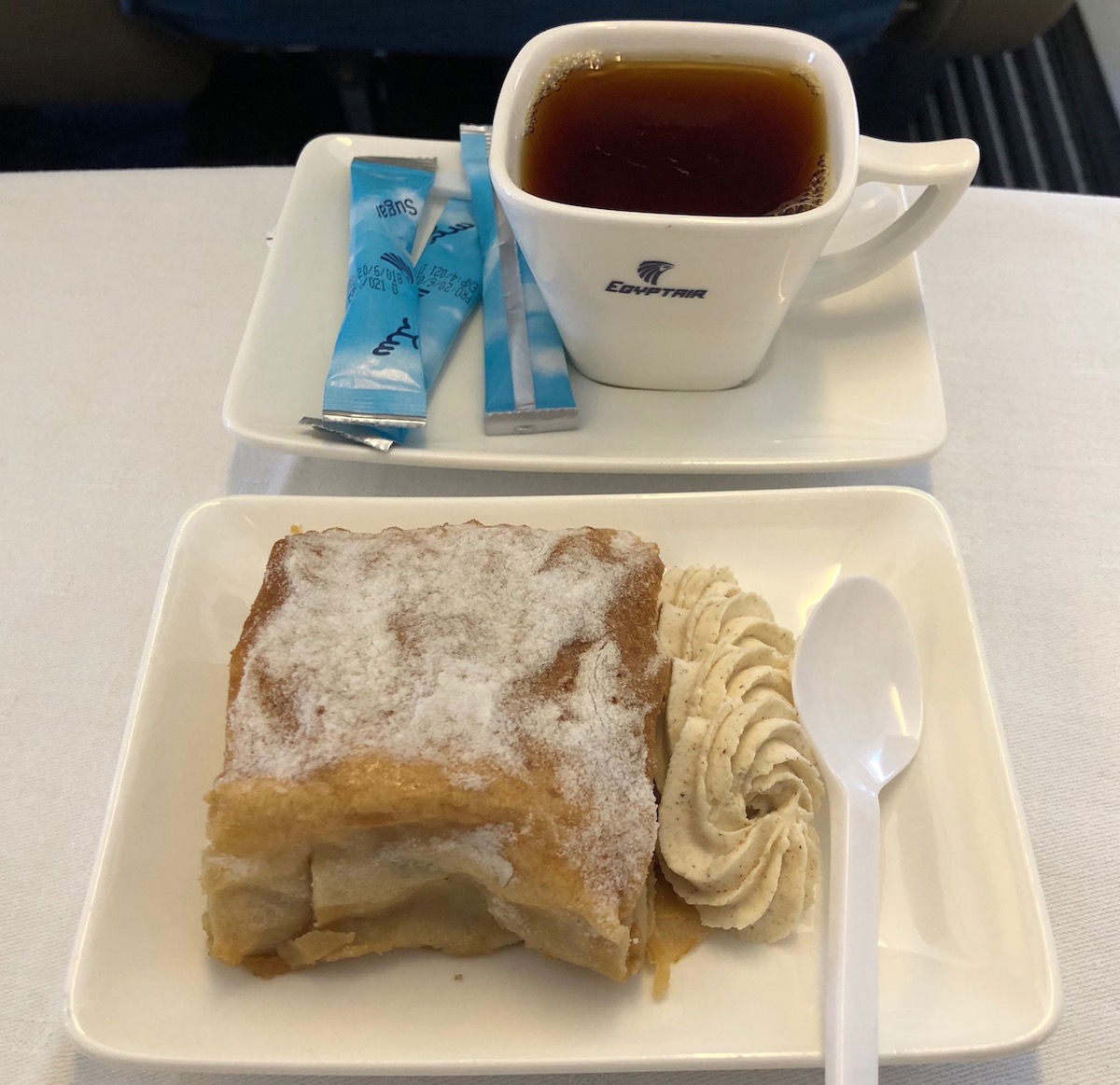 As far as the inflight service goes, the two ladies working business class were alright — they never smiled and didn't do anything to go above and beyond, but they went through the motions, and weren't rude, so…
There are two other interesting things I wanted to mention about the flight. First of all, we took off halfway through the safety video. I've had situations where we took off maybe a few seconds before the safety video finished, but in this case it was about two minutes after takeoff before the safety demo was done.
Second of all, the flight had two security officers, which I think is standard on EgyptAir. They checked boarding passes at the door, though it didn't seem like they did anything else. What impressed me most is that they were both seated in economy the whole flight. I was expecting they'd take open business class seats (the cabin was only half full) and have the crew serve them, but they didn't. Is the airline cracking down, or how did that happen?
The flight was quick and we landed in Cairo on-time, so it was an all-around pleasant enough experience.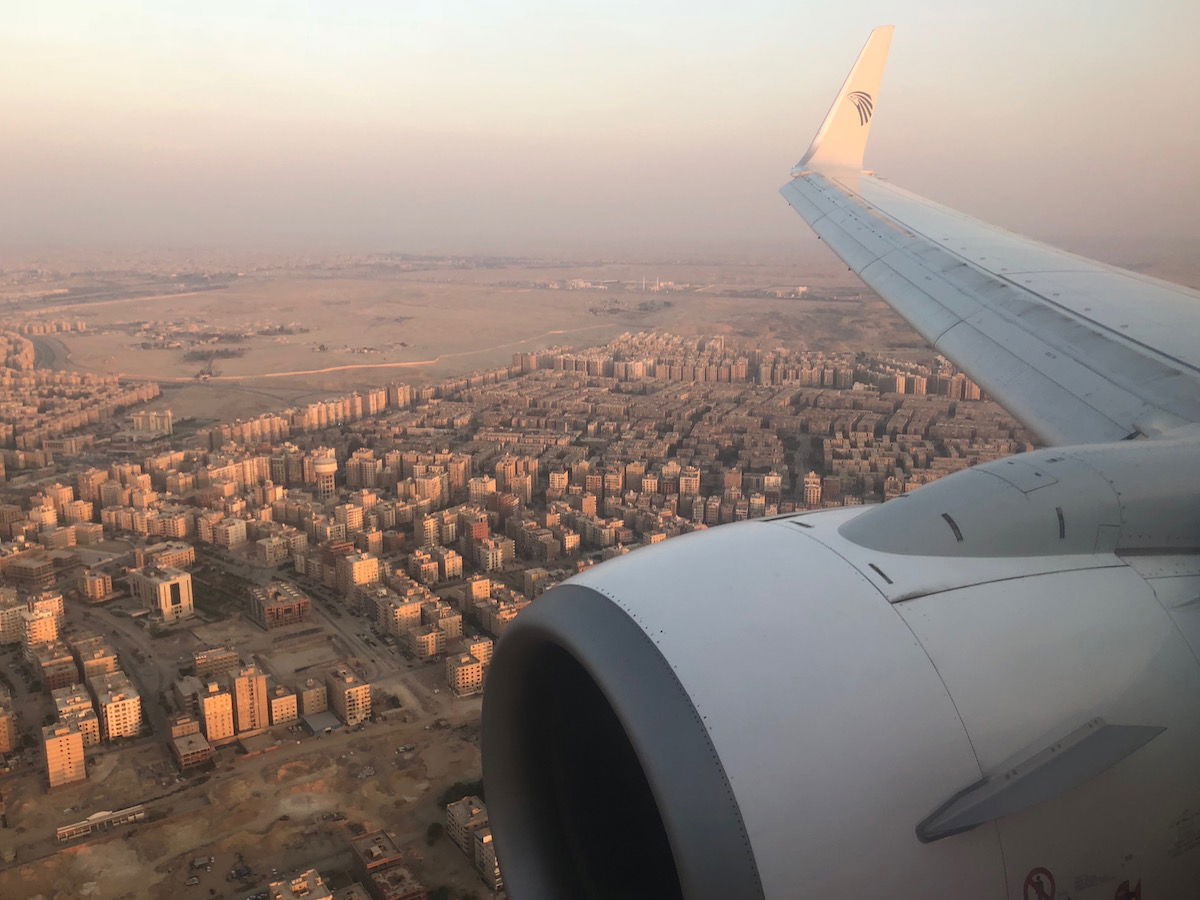 What I do have complaints about, however, is my Cairo transit experience. I have never had such an infuriating six hour layover. I almost missed my connection, and that's despite spending the entire six hours trying to do nothing but get onto my connecting flight. I'll save that for another installment, but I think I may avoid Cairo for a while now…
I'm usually a very calm person, but I had to do some deep breathing exercises to not lose it.
Bottom line
EgyptAir's 737 business class was a perfectly comfortable and no frills way to fly from Vienna to Cairo. The seats are spacious for a regional aircraft, the food was quite good, and the service was acceptable. If EgyptAir has the most convenient routing for your flight, I wouldn't hesitate to fly with them (and I've also had a decent experience on their 777).
If you've flown EgyptAir's 737 business class, what was your experience like?