Edelweiss Air is Swiss' leisure airline, which operates a fleet of A320s, A330s and A340s, to both short-haul and longhaul destinations. They're not a low cost carrier per se, but rather operate routes to many leisure destinations that wouldn't work for Swiss (for example, they fly to Tampa, Florida).
Employees at Edelweiss Air have written an eight page open letter to management expressing their concerns — pilots have safety concerns, and cabin crew have passenger experience concerns.
It should also probably be mentioned that there's quite a bit of contention between employees and management at the company right now over wages, and the pilots haven't extended their current contracts beyond May 2019. So while I'm not suggesting they're expressing these concerns as a negotiating tactic, this also can't be completely ruled out, given the timing.
So, what safety concerns are pilots expressing?
Pilots aren't happy that the pilot crew rests on the A340s are at the back of the plane, 40 meters from the cockpit. They say that in the event of an emergency it would take a long time to get back to the cockpit. This is an interesting claim for them to make, since it's my understanding that typically airline pilots are trained so that any two pilots in the cockpit should be able to perform all necessary duties, even in an emergency. Furthermore, many airlines have pilot crew rests in the back of the plane.
Pilots claim that Edelweiss Air's newly acquired A320s (which used to fly for airberlin) don't have RAAS ground collision warning systems and automatic icing warning systems. This is something I have no clue about whatsoever.
Furthermore, cabin crew aren't happy because they claim that the product on the two airberlin Airbus A320s that they recently acquired aren't up to the usual standards for the airline. These planes don't have overhead screens containing flight information, there's no extra legroom in business class (on other Edelweiss A320s there's an extra two inches of legroom in business class), and the seat width is supposedly less than on other planes as well.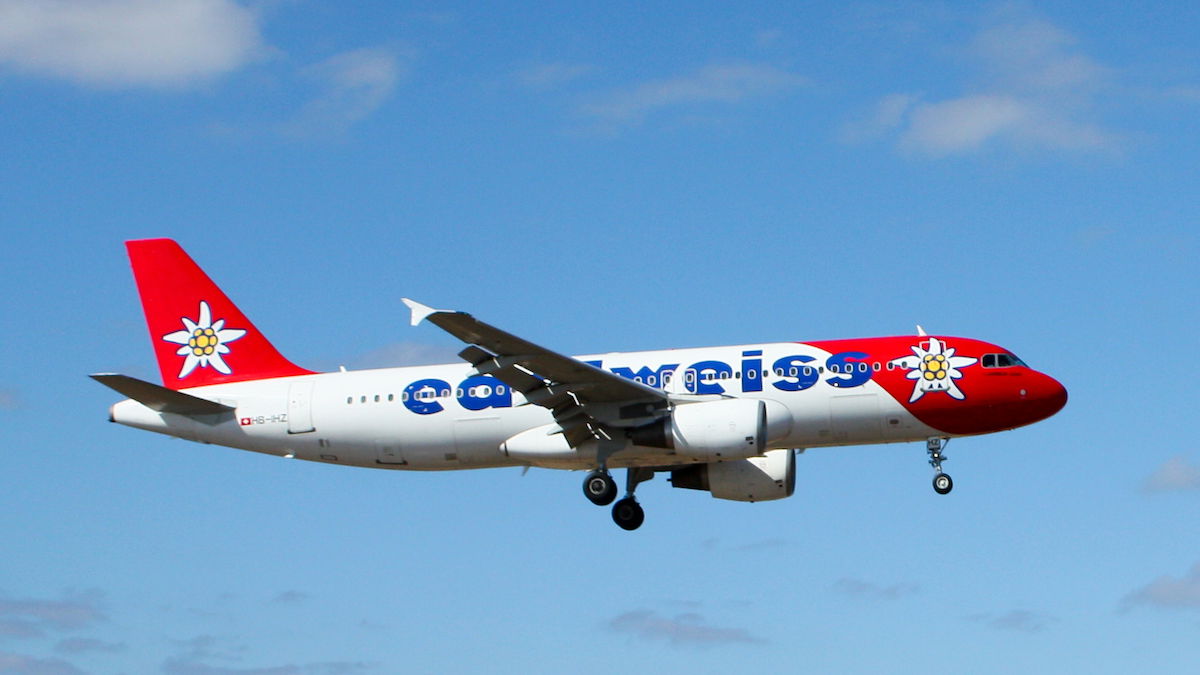 Image courtesy of Andy Mitchell
I'm seeing stories questioning whether Edelweiss Air is safe anymore. While the public never has a full picture of the safety of a particular airline, this seems a bit out of place. Are these areas where there's maybe room for improvement? Yes. But let's keep in mind that when it comes to safety, airberlin was a safe airline as well, and they flew these A320s for years without anyone raising concerns. Furthermore, Edelweiss Air hasn't faced any sort of issues with the relevant authorities when it comes to safety.
I do think there's at least some merit to the cabin crew being embarrassed by the product on two of their planes, which are subpar and not what people are expecting. As the frontline employees they're probably receiving the bulk of the complaints, and that's not fair.
(Tip of the hat to Andy, featured image courtesy of Anna Zvereva)