 Don't you just love the weather?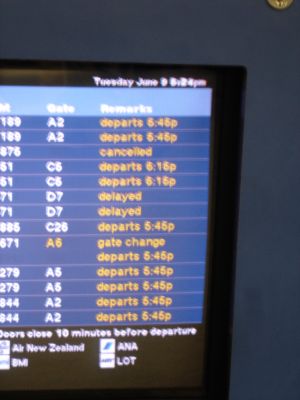 Last night I was booked on UA931, the 6:59PM flight from San Francisco to Los Angeles. Unfortunately the flight was substantially delayed, so I decided to do some investigating. I tracked where the plane was coming from, and as it turns out it was UA926…
As most of you probably know, Ted is slowly dying. United is reconfiguring Ted into a different configuration than the standard A320. They're adding a couple of extra rows, leaving the closets off the plane, and are making the seats all leather.…
More from One Mile at a Time
Ben (Lucky)
About Ben (Lucky)
Ben Schlappig (aka Lucky) is a travel consultant, blogger, and avid points collector. He travels about 400,000 miles a year, primarily using miles and points to enhance his first class experiences. He chronicles his adventures, along with industry news, here at One Mile at a Time.