I'm a pretty independent traveler, and I'm also somewhat introverted. So my ideal hotel stay involves interacting with as few humans as possible… in theory. Conventional hotel industry wisdom suggests that the more hotel employees a guest interacts with, the higher their level of satisfaction will be.
While I'm not entirely sure that's true, I think I've come to realize the single biggest weapon a hotel can have — a good doorman.
If someone told me a couple of months ago that a good doorman really sets the tone for a hotel stay, I would've laughed at them. But that's just because I hadn't experienced a truly great doorman until then.
What am I talking about? Well, as some of you may recall I stayed at the Park Hyatt New York on opening night last month, and it's an astonishingly nice hotel. But what stuck with me more than anything was the doorman, Christopher. As I explained at the time:
He was just the friendliest, awesomest, most excited person I've come across in a long time. And perhaps what impressed me most was when I was leaving the hotel in the evening, he stopped me and asked if he could fix my collar. As I explained in my post a few days back about how hospitality happens at the margins, that stayed with me more than anything else. Because there's no training manual or course in the world that tells you to stop someone and fix their collar. That's something that happens because of a true passion for being hospitable and going above and beyond (and in case anyone happens to stay here and wants to say hi to Christopher, he's all the way on the right in this picture, so tell him I said hi and that's he's awesome).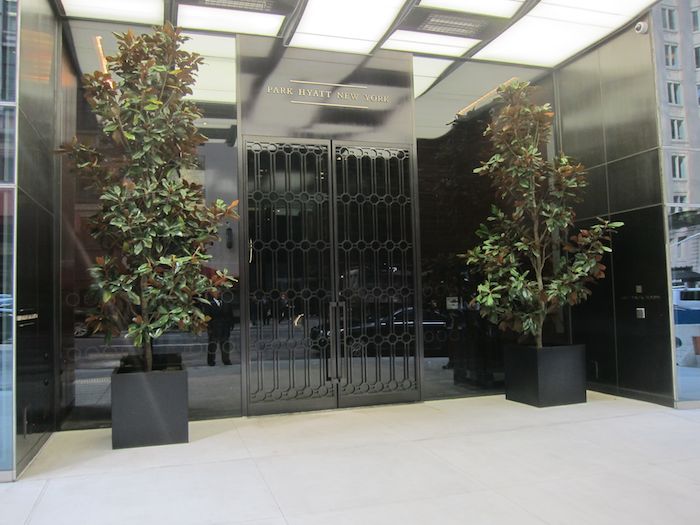 Park Hyatt New York entrance
Now I just wrapped up a stay at the Park Hyatt Chicago, which is another awesome hotel (though a completely different style than the Park Hyatt New York).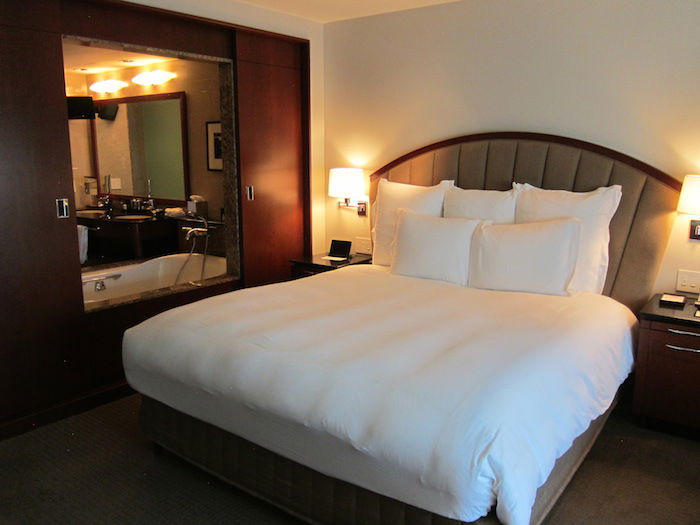 Park Hyatt Chicago Water Tower View King Room
My stay was awesome and the service was impeccable, but what stuck with me more than anything was the doorman, Antonio. No, he didn't stop me to fix my collar, but he was the first person that greeted me and the last person to say goodbye to me, and the friendliness and sincerity with which he did that made my stay.
Hotels: the first point of contact a guest has isn't with the front desk, but rather with the doorman. I'd argue that a good doorman can leave a more lasting impression than any other employee in a hotel. Make it count. 99% of the time they're unmemorable, but when they're good, they're really good.
Am I off base? Does anyone else think a good doorman sets the tone for a hotel stay?